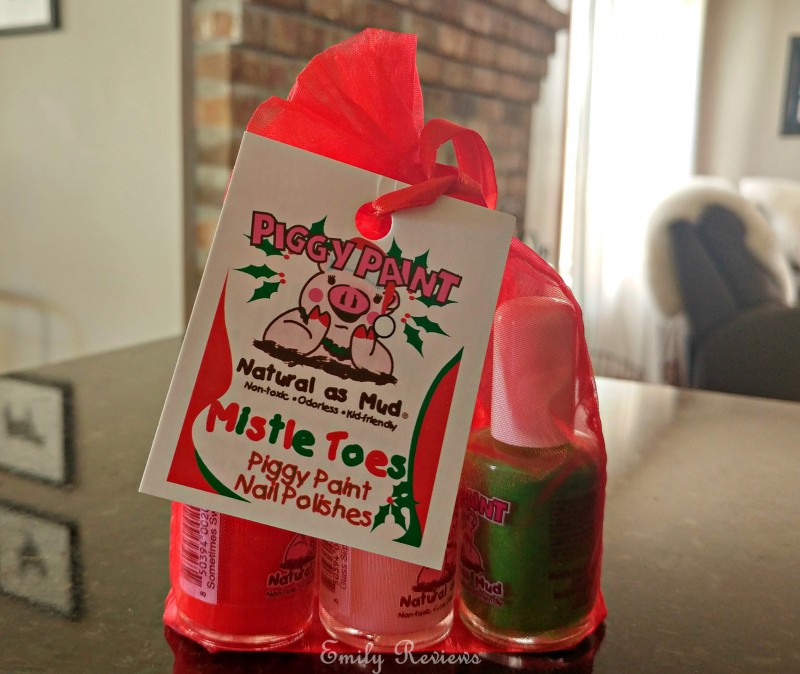 Thank you to Piggy Paint for providing me with products to facilitate my blog review. All opinions are 100% my own.
Today I want to talk with you about nail polish. We have all heard about how harmful solvent-based nail polish can be. It is full of chemicals. It can give you a headache, make you sick, and is frightening to think about what would happen if a kid accidentally ingested it by putting their hands in their mouth. Yuck!
Did you know that if you drop solvent-based nail polish on a foam plate, the polish will actually EAT the foam?! Placing solvent-based nail polish on foam will cause a chemical reaction. The polish will bubble and eat through the foam. Is that something you really want to use on your kids or yourself? I certainly don't. That is why my daughters and I use Piggy Paint.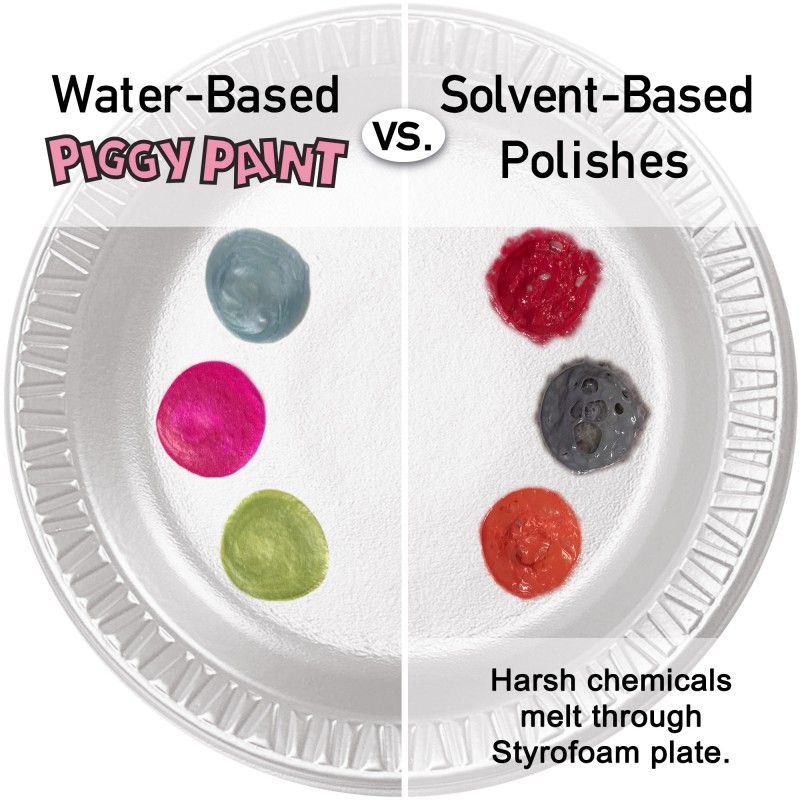 Piggy Paint is a nail polish that is completely free of all the yucky stuff. It is non-toxic, odorless, water-based, hypoallergenic, and kid-friendly. Piggy paint won't wash off or peel off kids nails.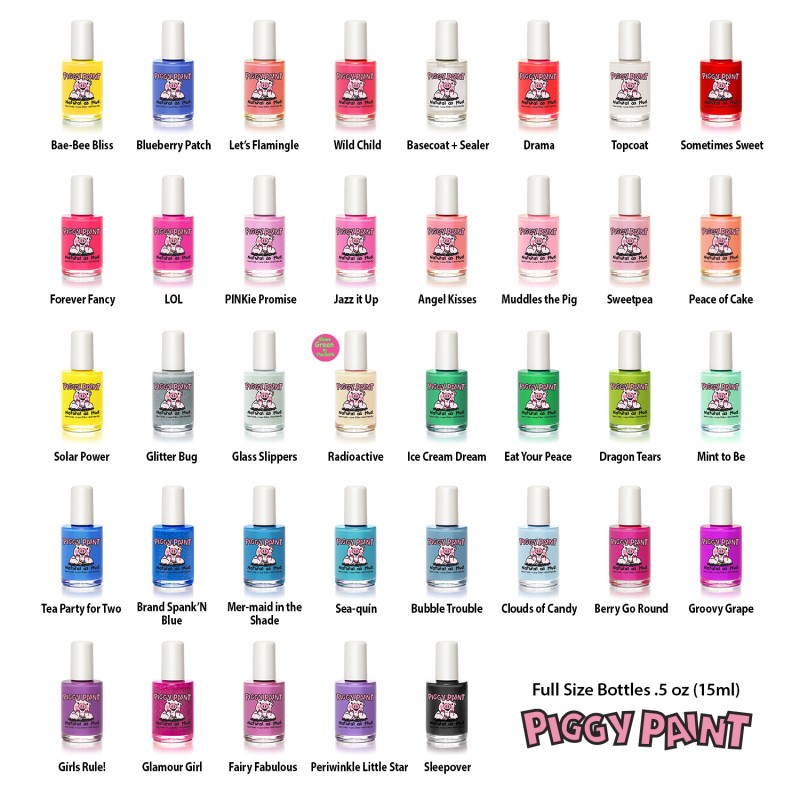 Piggy Paints come in a rainbow of colors. They also offer nail decals, Lil' Piggy Kits, and other fun accessories.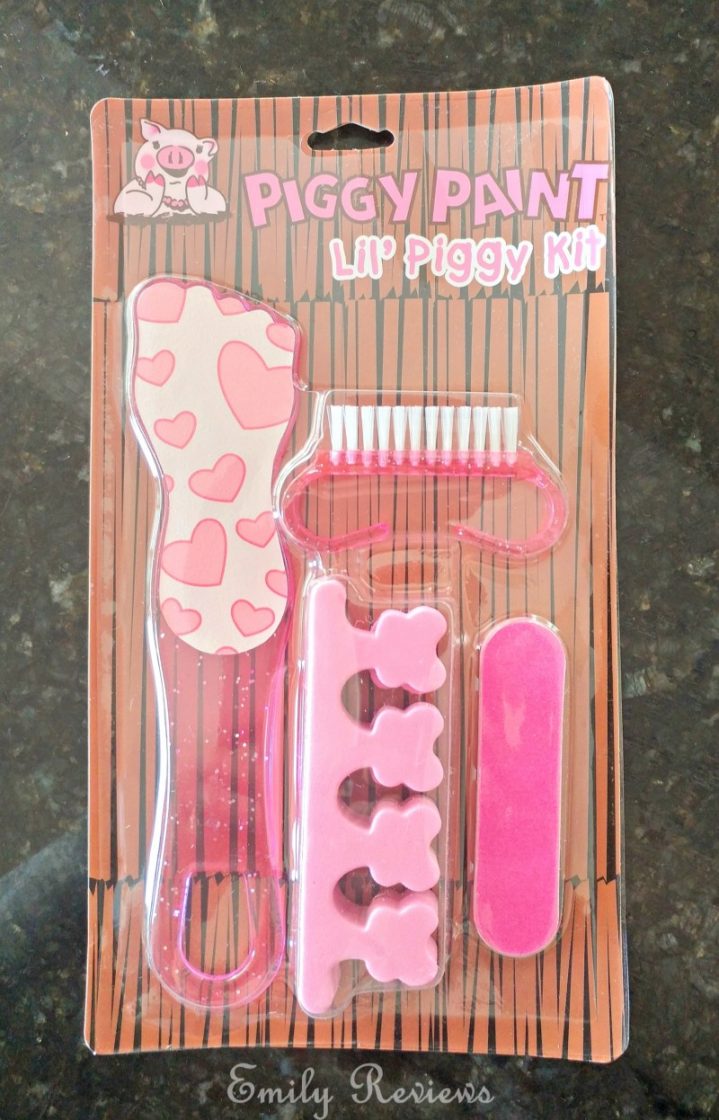 This year, I am making mani/pedi sets for my two tween daughters. I got them each three colors of Piggy Paint and a Lil' Piggy Kit mani/pedi toolset. I plan on putting these in quart mason jars with cotton balls, a nail polish bottle holder, lotion, and festive socks. I can't wait to see what they think on Christmas morning.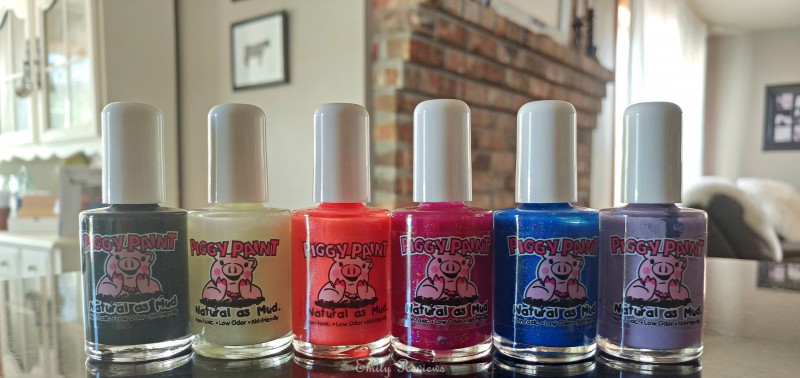 Not sure what to get? Piggy Paint has several gifts sets available for you to choose from. The Mistle Toes gift set is perfect for this time of the year. It includes three polishes in festive colors- Sometimes Sweet, Glass Slippers, and Eat Your Peace.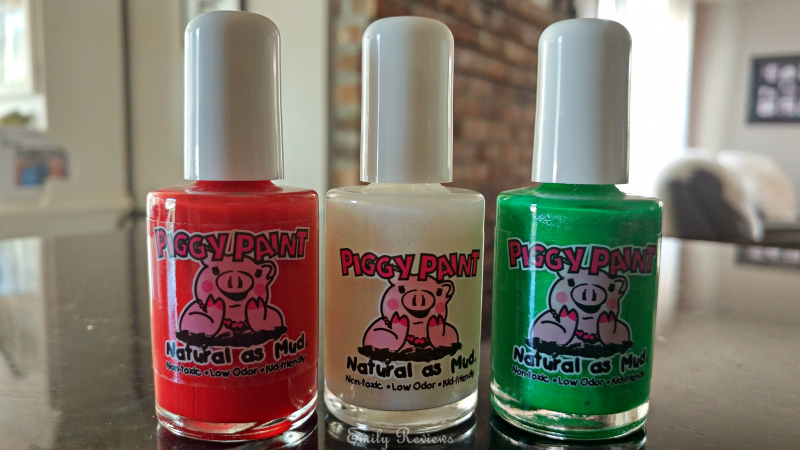 Buy It: Please visit the Piggy Paint website to see the great selection of products they offer and convenient shopping locations.
Connect: Don't forget to follow Piggy Paint on Facebook, Twitter, and Pinterest for the latest product announcements and special offers.


Hello, my name is Laurie. My family and I live near the Oregon coast. When we aren't at work, in school, or on the volleyball court, we enjoy traveling, cheering for our favorite sports teams, playing outdoors, and checking off items on our bucket list. We are lucky in that both sets of our parents, as well as our siblings and their families, live within an hour of us. We get together often to help one another out, celebrate milestones, and go on adventures together.
This post currently has 3 responses.