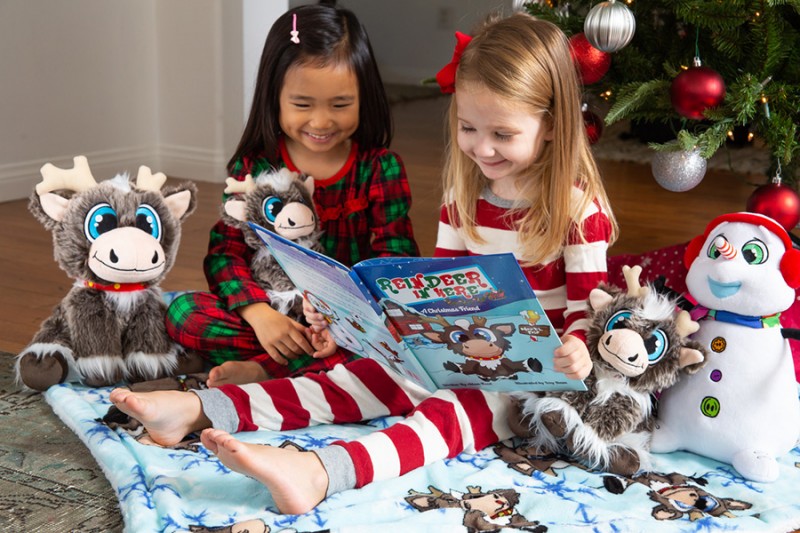 Thank you to Reindeer in Here for sending me product. As always, all opinions are my own.
As our two kids get a little bit older, we want to add in a few holiday traditions that we can practice annually around Christmas-time. We love to decorate our tree together but that's pretty much the only tradition we've celebrated every year. This year, we decided to add Reindeer in Here to our holidays and I know our kids are going to love it!
Reindeer in Here
Reindeer in Here is a book and plush animal set that comes packaged in the most adorable box. It looks like it came straight from the North Pole! The whole idea behind Reindeer in Here came about when Adam Reed wanted to start a positive family tradition with his young kids. Even though there are plenty of traditional kids' items out there, none of them showed the positive messages that Adam wanted his kids to receive around Christmas. So, Reindeer in Here was born and has been a HUGE hit ever since!
Reindeer in Here is a gift from Santa that comes on December 1st and sticks around until Christmas. Unlike other kids' traditional items, Reindeer in Here can be snuggled and doesn't require parents to do any work. As a busy mom, I LOVE this. My kids can experience the magic of a Christmas tradition without requiring me to move or come with some crazy antics for it every night. On top of that, instead of making kids feel like Santa is "spying" on them, the sweet reindeer "sends messages" to Santa every night letting him know each child's true Christmas wishes. Parents can choose to write out actual messages, but it's certainly not a requirement as those messages get sent right up to Santa from the reindeer.
Since we have two kids, each of them will receive their own Reindeer in Here on December 1st this year. The story that comes with the plush is so sweet and has such a positive message. I love that the reindeer, born with one antler bigger than the other, promotes the message that BEING DIFFERENT IS NORMAL. This is SUCH an important message for kids, and they should never feel like they need to be a cookie cutter version of themselves. Our daughter and son are SO very different and we love them both for their unique traits-every child should learn to recognize and celebrate their differences!
I'm so excited to read Reindeer in Here with our kids and explain the tradition to them. The idea is to have them name their reindeer to make it more personal, and to bring them with on adventures through the month of December. Then their reindeer will "send messages" to Santa and tell him about the kids' true Christmas wishes so Santa can get to know every boy and girl even better each holiday season. Check out this adorable video to see Reindeer in Here in action!
On Christmas Eve, kids will put their reindeer under the tree to send home to Santa. Each year, their special reindeer friend can come back to spend December with them! I'm so excited to start this tradition with our kids and to see what they name their sweet new pals this year.
In 2017, Reindeer in Here sold out! It's been named 2018's Most Awarded holiday tradition brand, along with nine other awards in under a year. Be sure to grab yours soon because they're expected to sell out again this year!
Buy it: You can purchase Reindeer in Here from Amazon or use their store locator to find a nearby retailer.
Follow along with Reindeer in Here on social media: Facebook | Twitter | Instagram | Pinterest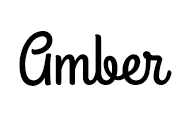 Hi there! I'm Amber, a 30 year old wife and mom of two from central Minnesota. I love to travel and to be outside with my kids anywhere the weather is warm! When I have a spare free moment, I love to read and scrapbook as well as binge-watch Netflix long after the kids are asleep. I drink too much Caribou Coffee and have a real sweet tooth but also try very hard to consume organic foods and use eco-friendly, fair trade products as much as possible. I also love socializing and sharing about my favorite products!
This post currently has 11 responses.