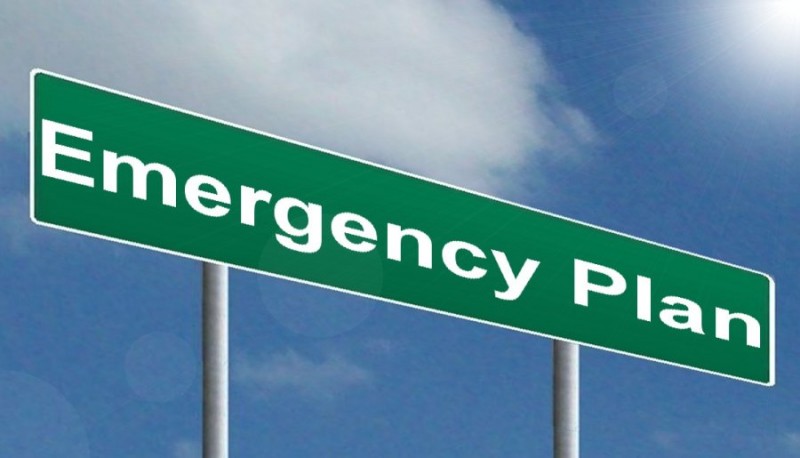 Thank you to Rescue Guard for providing me with products to facilitate my blog review. All opinions are 100% my own.
This holiday season, Rescue Guard wants to give you the gift of preparedness and peace of mind.
We never know when disaster is going to strike. Being prepared, having a plan, and stocked supplies are the best that we can do. I have a pretty good amount of emergency gear stored at home. What I don't have is a set of supplies for my car. When I saw the Intermediate Survival Pack from Rescue Guard, I decided this would be a good pack to keep in my car.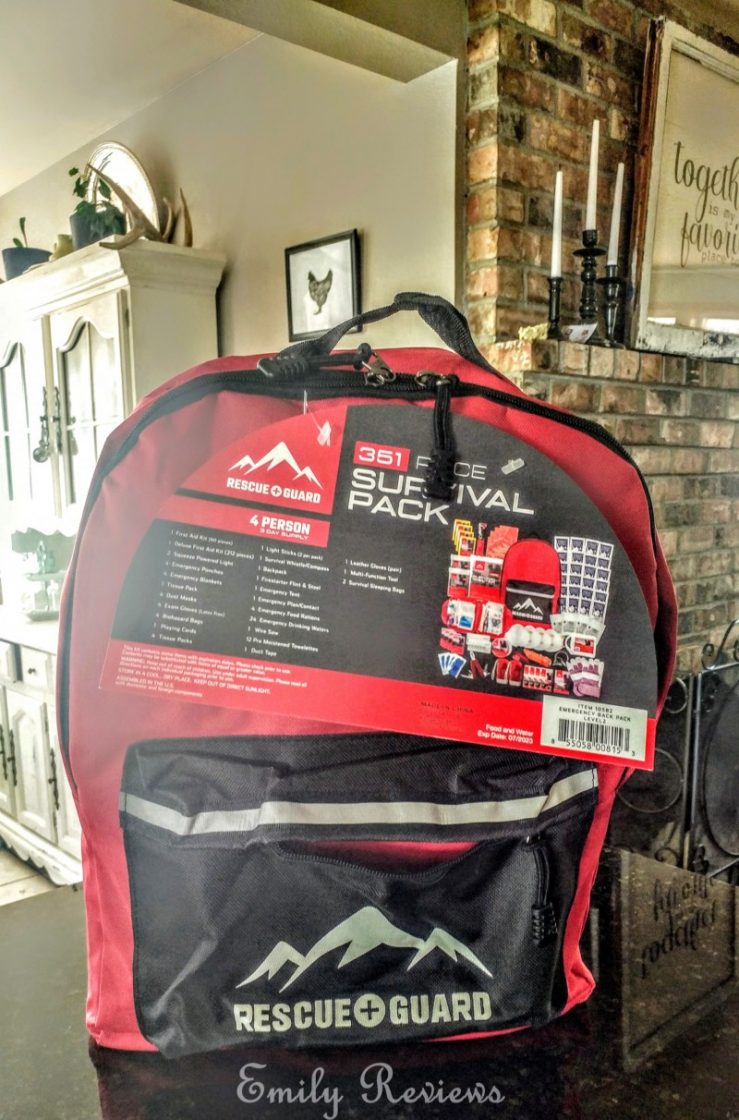 Rescue Guard's Intermediate Survival Pack. It contains a 60 piece First Aid kit, a 212 piece Deluxe First Aid Kit, 2 Squeeze Powered Lights, 4 Emergency Ponchos, 4 Emergency Blankets, 4 Tissue Packs, 4 Dust Masks, 4 Laytex-Free Exam Gloves, 4 Bio-Hazzard Bags, 1 Deck of Playing Cards, 1 set of 2 Light Sticks, 1 Survival Whistle/Compass, ! Firestarter Flint & Steel, 1 Emergency Tent, 1 Emergency Contact/Plan, 4 Emergency Food Rations, 24 packs of Emergency Water, 1 Wire Saw, 1 roll of Duct Tape, 12 Pre-Moistened Towelettes, 1 pair of Leather Gloves, 1 Multi-Function Tool, 2 Survival Sleeping Bags, 1 Heavy Duty Backpack. These emergency supplies could last up to 12 days for a single person or 6 days for 2 people or 72 hours for 4 people.
There is a little bit of room left in the Rescue Guard backpack for you to add your own supplies. I am going to add zip-ties, small fire extinguisher, rope, hand-crank radio, knife, pepper spray, and a couple of small travel-sized games to entertain my kids.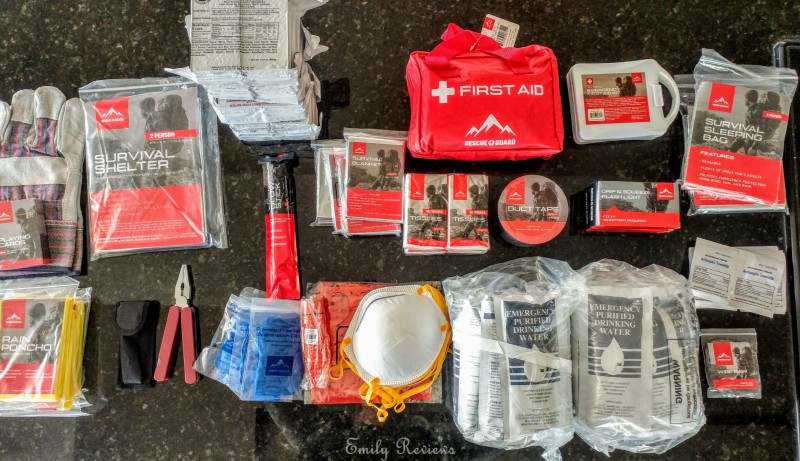 I pray I never need my Rescue Guard backpack but, it does give me peace of mind knowing that I have it, should I need it.
Not only are Rescue Guard backpacks good for disaster preparedness but, they are also a great gift idea for outdoorsmen. Rescue Guard backpacks are perfect to take on camping trips, boating, hunting expeditions, hiking, fishing adventures, and so on.
Buy it: Amazon.com


Hello, my name is Laurie. My family and I live near the Oregon coast. When we aren't at work, in school, or on the volleyball court, we enjoy traveling, cheering for our favorite sports teams, playing outdoors, and checking off items on our bucket list. We are lucky in that both sets of our parents, as well as our siblings and their families, live within an hour of us. We get together often to help one another out, celebrate milestones, and go on adventures together.
This post currently has 2 responses.