Thank you to SmartMax for sending me products. As always, all opinions are my own.
I'm always on the hunt for fun toys for our kids, but especially toys that our kids will use for years. I tend to lean towards products that don't involve screen time and will force my kids to use their imaginations. Magnetic toys have been a huge hit in our household so far, and when I saw our son playing with a SmartMax Build Set at our MOPS group, I knew he'd love to get some this Christmas.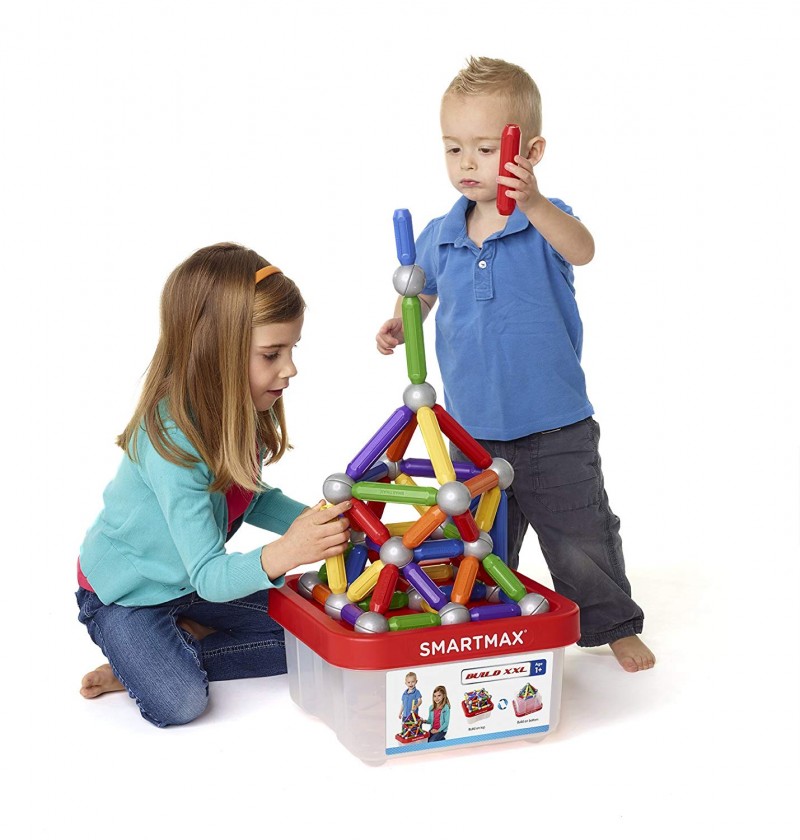 SmartMax Build XXL
Our MOPS caregivers told me that he plays with that build set every time I drop him off! I knew the SmartMax Build XXL set would be perfect for him. With 70 pieces and a large box for storage, this set has a variety of magnetic balls plus long and short bars. The possibilities are endless with this set! The top and bottom of the box can be built upon and have grids to help kids line things up. The balls are 3cm so there's no way a child could choke on one, or even get it in their mouth.
The bars vary in strength – I've tested them out and they are SO strong. They're easy to build with which is great for kids who get frustrated at their creations falling apart easily. There's no chance these SmartMax toys will fall apart unless you're intentionally trying to make them. I know this will be a toy that both of our kids love, and that's another reason I chose the XXL set. There are plenty of pieces to go around so they can work alone or cooperatively. I can't wait to see our son open this on Christmas!
SmartMax also offers a variety of other sets, including their My First sets! This My First Farm Animals Set is so adorable and perfect for little fingers working on hand-eye coordination and STEM skills. It comes with a variety of farm animals that click easily together and can even be interchanged for a little silly fun!
SmartMax products are glued together and ultrasonically welded so you don't need to worry about them coming apart or the magnets getting out. They're built with safety in mind and they feel very heavy-duty and high-quality. All of the pieces fit back into the box for easy storage, too!
My First Tractor Set is another adorable My First set from SmartMax! Our son is going to love the tractor that comes together with magnets and can haul horses. This set is the perfect complement to My First Farm Animals but can also be used as a standalone set! This set has 22 pieces and is perfect for ages 18 months and up. All of these SmartMax sets are compatible with each other so you can continue to build on your collection as kids get older! I can't wait to add more sets to our collection and I know our kids will use these for years to come.
Buy it: You can purchase SmartMax products on Amazon.
Win it: One lucky reader will win a SmartMax My First Set! The winner will choose My First Farm Animals OR My First Tractor Set. This giveaway is open to the contiguous US and ends 12/12. Good luck!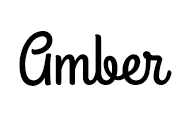 Hi there! I'm Amber, a 30 year old wife and mom of two from central Minnesota. I love to travel and to be outside with my kids anywhere the weather is warm! When I have a spare free moment, I love to read and scrapbook as well as binge-watch Netflix long after the kids are asleep. I drink too much Caribou Coffee and have a real sweet tooth but also try very hard to consume organic foods and use eco-friendly, fair trade products as much as possible. I also love socializing and sharing about my favorite products!
This post currently has 2 responses.