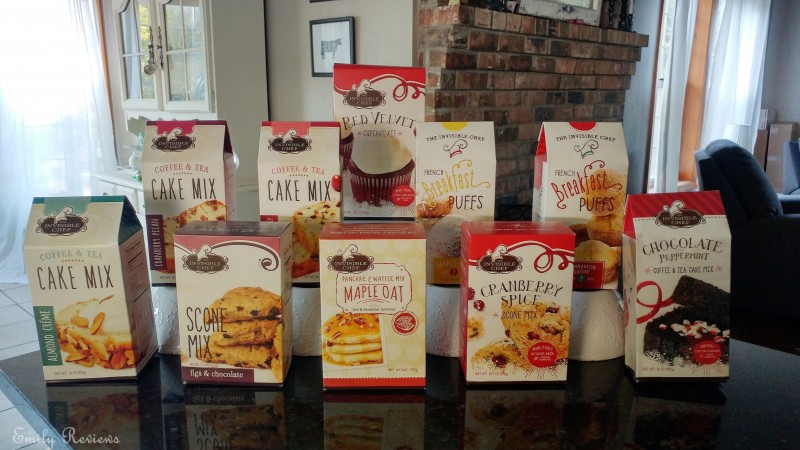 Thank you to The Invisible Chef for providing me with products to facilitate my blog review. All opinions are 100% my own.
Today I get to share with you one of my favorite brands, The Invisible Chef.
The Invisible Chef creates wholesome baking mixes using all-natural ingredients. Their baking mixes are easy to prepare and often only need one or two fresh ingredients from your kitchen. The Invisible Chef offers baking mixes for quick breads, tea cakes, muffins, pancakes & waffles, scones, brownies & blondies, bars, and cupcakes. They have year-round flavors as well as holiday favorites.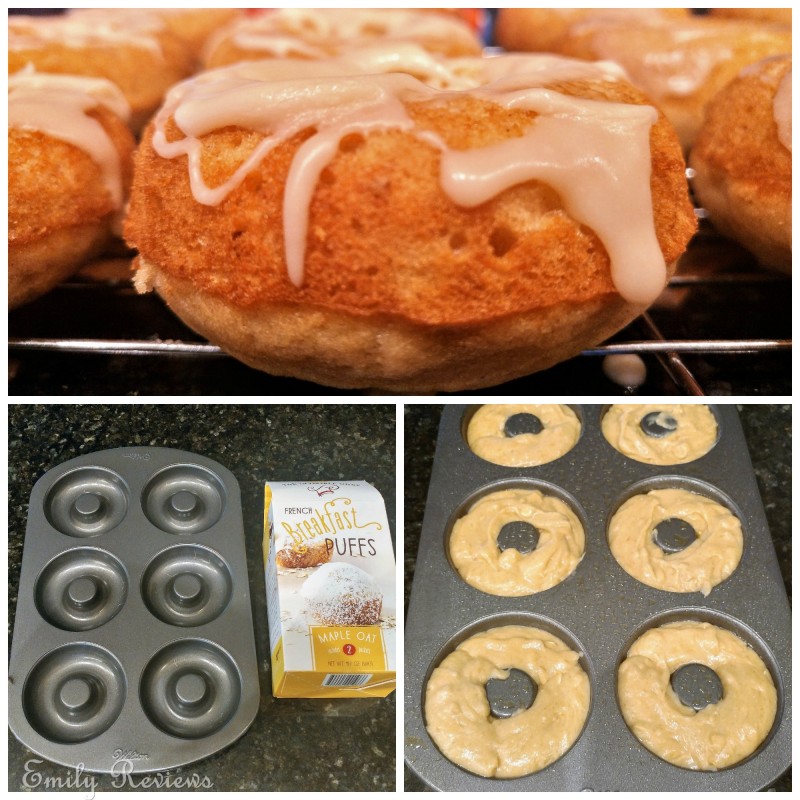 I very rarely get to bake our mixes from The Invisible Chef. My two tween daughters LOVE preparing them. The girls began baking (completely) on their own a few years ago. The Invisible Chef kits were the perfect baking mix for them to start with. Over the years, the girls have learned great kitchen skills and now get pretty creative when using The Invisible Chef baking mixes. They like to use different pans and enjoy adding extra ingredients. I never know what they are going to come up with next.
In addition to eating The Invisible Chef baked goods, I also enjoy gifting them. The great thing about gifting The Invisible Chef baking mixes is that you may choose to give the baked goods or give the baking mixes as part of a larger gift. For example, give the holiday favorite Chocolate Peppermint Coffee & Tea Cake Mix in a mixing bowl along with an Ichef Spatula and a seasonal hand towel. Or the French Breakfast Puffs Cinnamon Sugar Donut Muffin Mix is another fun one to give as a gift. You may choose to give a basket full of warm fresh baked muffins or you may want to give the baking mix in a festive basket with coffee and coffee mugs. Either way, you give The Invisible Chef baking mixes, the recipient is going to love them!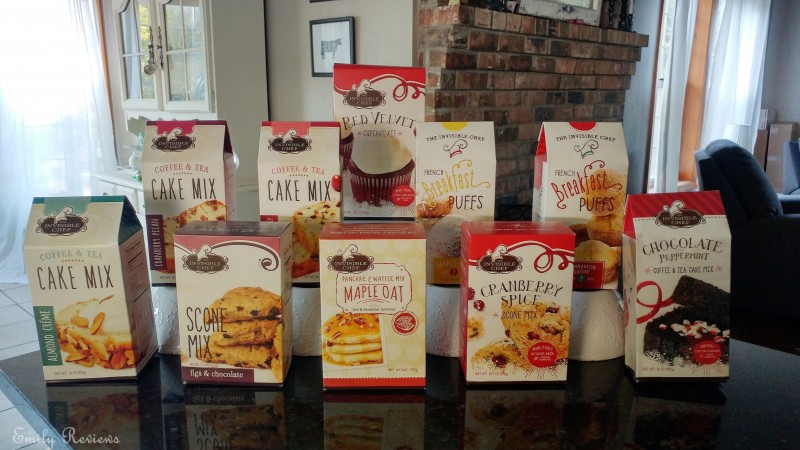 Buy It: Please visit The Invisible Chef website to see the great selection of products they offer and convenient shopping locations.
Connect: Don't forget to follow The Invisible Chef on Facebook, Twitter, and Instagram for the latest product announcements and special offers.
Win it: One winner will receive a gift set that includes- a Cherry Chocolate Chip Cake mix, Figs & Chocolate Scones mix, French Breakfast Puffs mix, and a Spatula from The Invisible Chef. This is a US giveaway. The Invisible Chef giveaway is scheduled to end on 11/28/2018. Good luck!


Hello, my name is Laurie. My family and I live near the Oregon coast. When we aren't at work, in school, or on the volleyball court, we enjoy traveling, cheering for our favorite sports teams, playing outdoors, and checking off items on our bucket list. We are lucky in that both sets of our parents, as well as our siblings and their families, live within an hour of us. We get together often to help one another out, celebrate milestones, and go on adventures together.
This post currently has 9 responses.