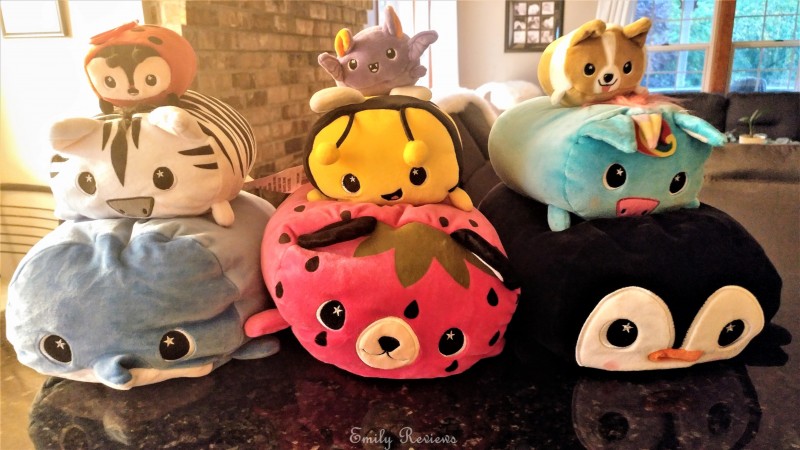 Thank you to Moosh-Moosh for providing me with products to facilitate my blog review. All opinions are 100% my own.
Today, I would like to introduce you to a line of adorable plush characters called Moosh-Moosh. Moosh-Moosh are super soft, mega mooshy, and crazy cute plush characters. Moosh-Moosh are fun to snuggle, squish, stack, and stockpile. There are over 72 styles available to choose from. Moosh-Moosh come in three sizes- Clip-On, Regular, and Large.
For our review, we received an assortment of Moosh-Moosh characters in all three sizes.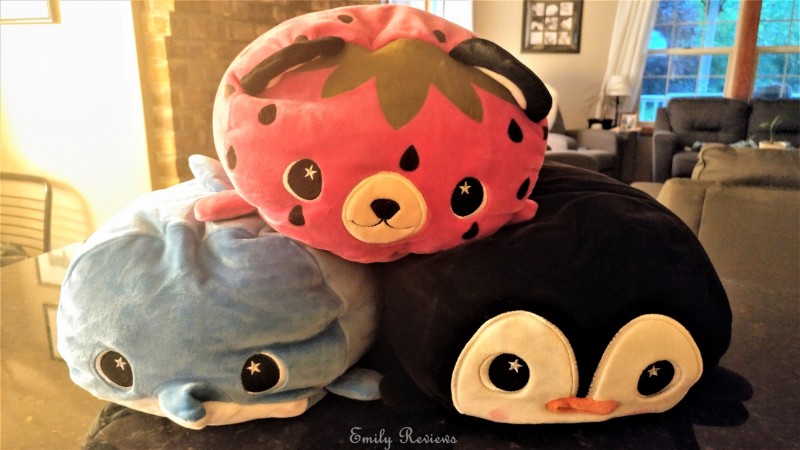 My nine-year-old daughter had a few things to say about Moosh-Moosh. "My mom got me Gwen the Penguin. Penguins are my favorite animals so, that makes sense that she would get me one. Moosh-Mooshh are so soft and squishy. I can't believe how cute these are. Cuddling with Gwen helps me fall asleep faster! My mom also let me mail a Moosh-Moosh to my friend. She moved to a different state last year. I miss her a lot! I hope she likes her Moosh-Moosh as much as I do."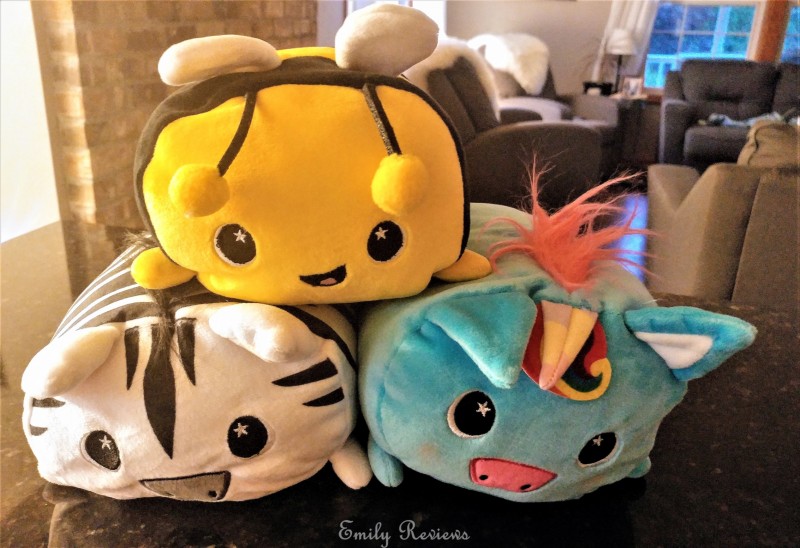 My almost-twelve-year-old daughter also had a few words to share. "Moosh-Moosh are adorable. I got Dalphine the Delphine. She is a beautiful sky blue. I love the stars in her eyes. Dalphine helps me study. I can prop papers up with her while completing my assignments. She is a great study-buddy."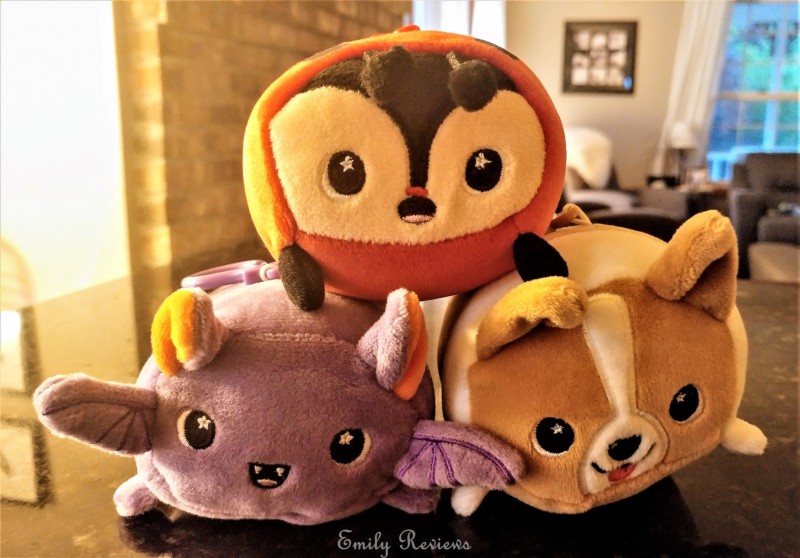 You are never too old to have a plush character for cuddling. Grab a Moosh-Moosh for yourself and someone special on your Christmas shopping list.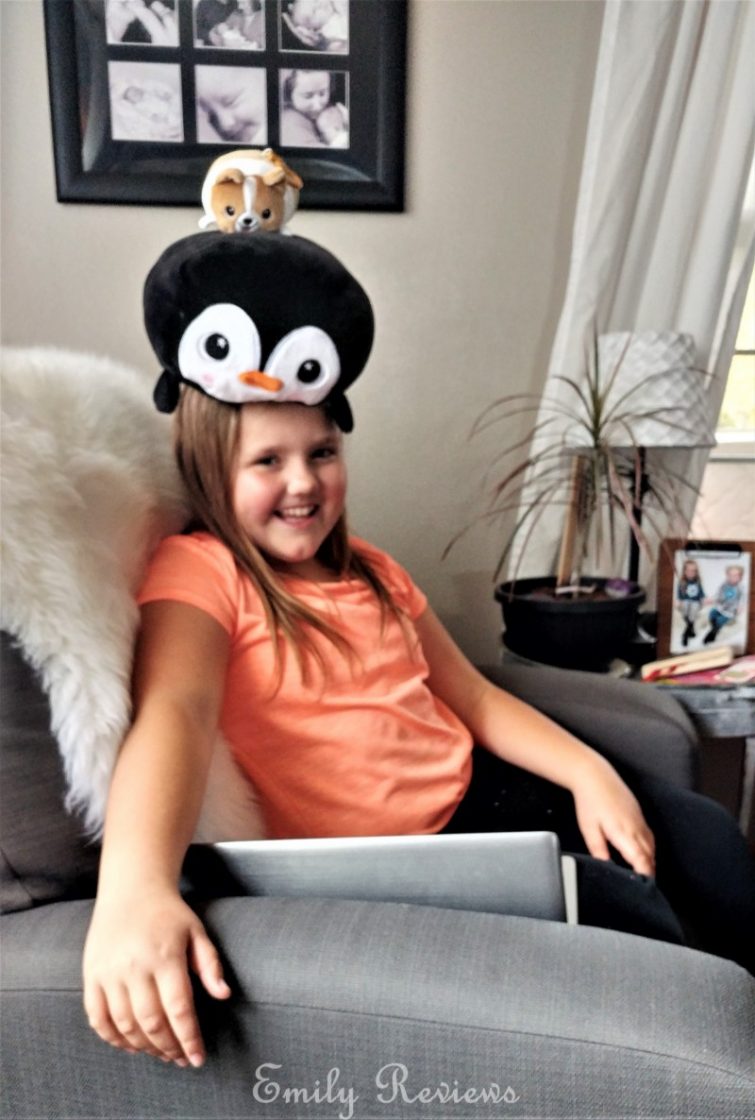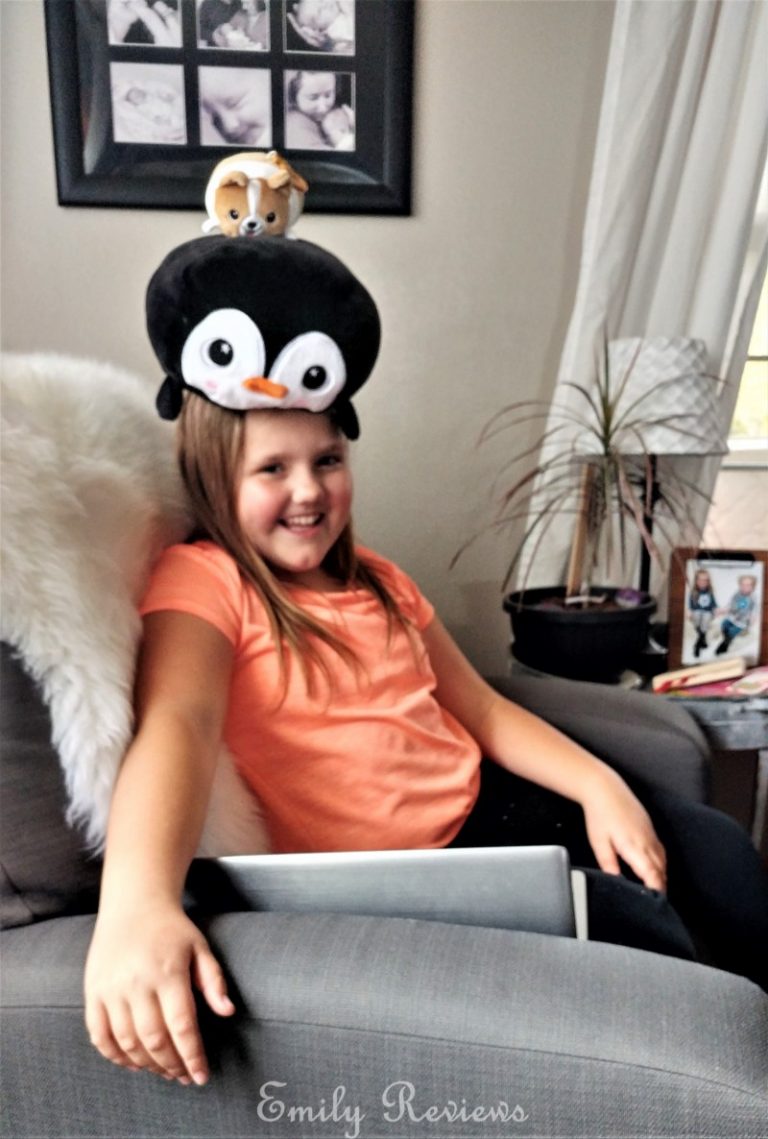 Buy It: Please visit the Moosh-Moosh website to see the great selection of products they offer and convenient shopping locations.
Connect: Don't forget to follow Moosh-Moosh on Facebook and Instagram for the latest product announcements and special offers.
Win it: One winner will receive a Large Moosh-Moosh of their choice. This is a US giveaway. The Moosh-Moosh giveaway is scheduled to end on 12/20/2018. Good luck!


Hello, my name is Laurie. My family and I live near the Oregon coast. When we aren't at work, in school, or on the volleyball court, we enjoy traveling, cheering for our favorite sports teams, playing outdoors, and checking off items on our bucket list. We are lucky in that both sets of our parents, as well as our siblings and their families, live within an hour of us. We get together often to help one another out, celebrate milestones, and go on adventures together.
This post currently has 8 responses.