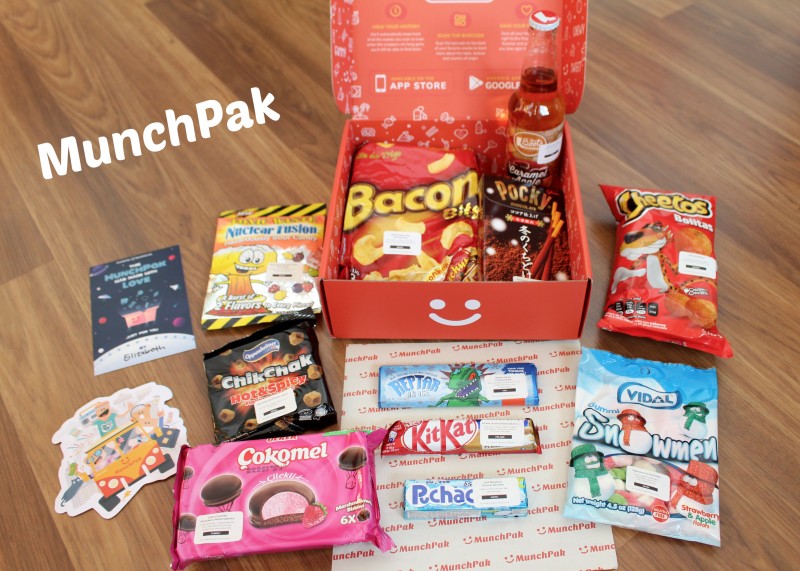 Thank you to MunchPak for sending product for review in exchange for my honest opinion.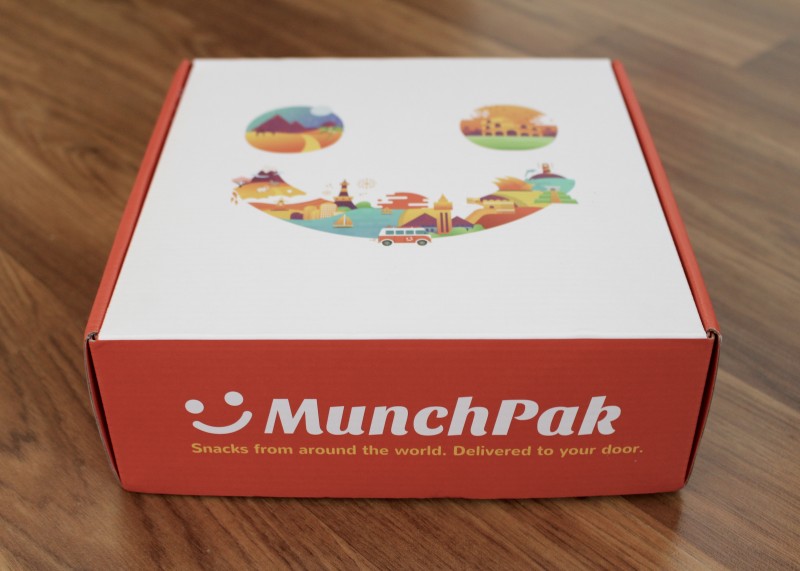 I love subscription boxes! I've recieved some great subscription boxes as a reviewer, including boxes with baby items, kids toys, both mens and women's apparel, date night, fishing tackle & gardening items just to name a few. MunchPak might just be my favorite box I've ever received!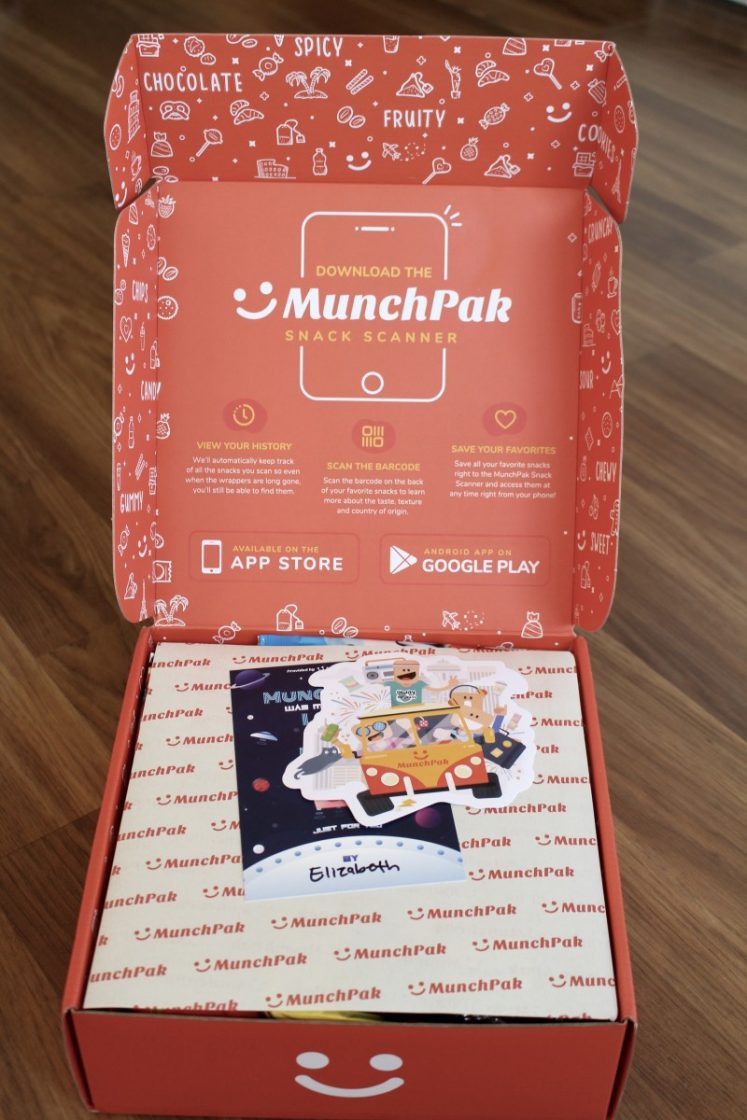 MunchPak is a subscription box that sends you popular and tasty snacks from around the world. Each delivery, they will surprise you with a hand-picked assortment of sweet, sour, salty, and savory snacks.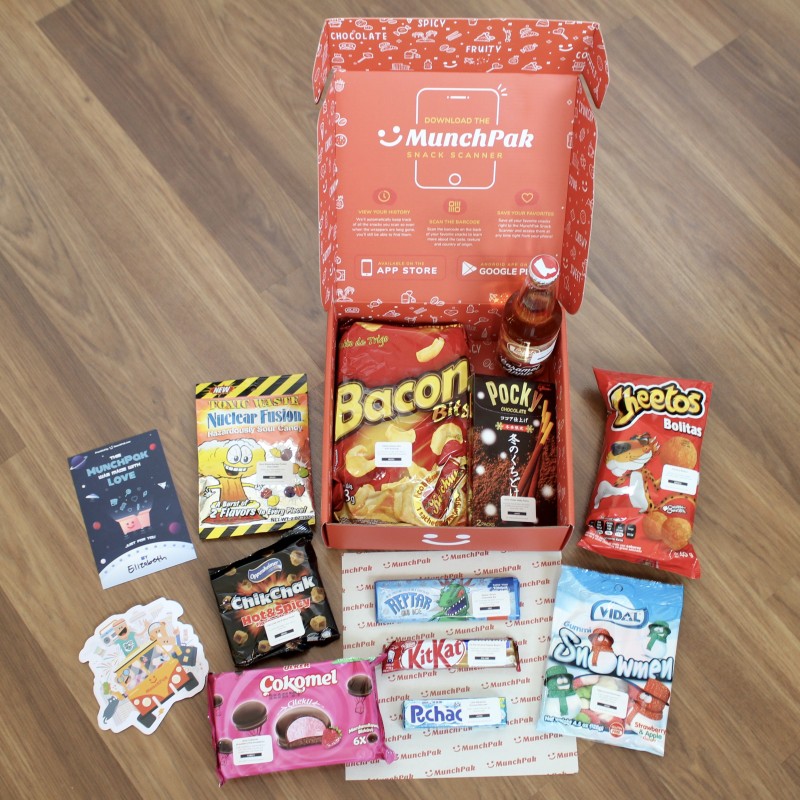 MunchPak lets you customize what you would like to receive. You can choose between 5+ snacks, 10+ snacks or 20+ snacks in your box. You can also choose if you would like to receive your MunchPak every two weeks or monthly. They have everything from healthy to indulgent snacks, there truly is something for everyone. All MunchPaks are hand packed with love by a real person in Arizona.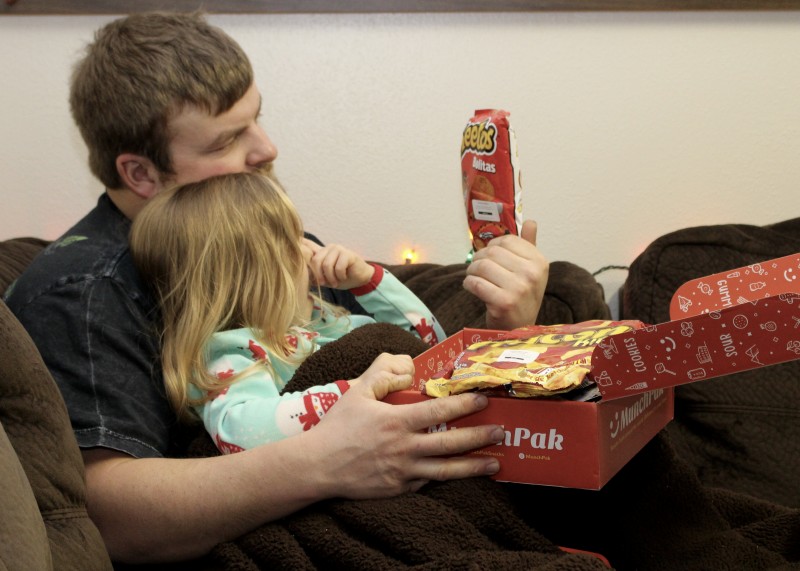 We received 11 snacks in our MunchPak. We had a family movie night and opened our MunchPak. So much fun! There were snacks that my husband, daughter and I all enjoyed.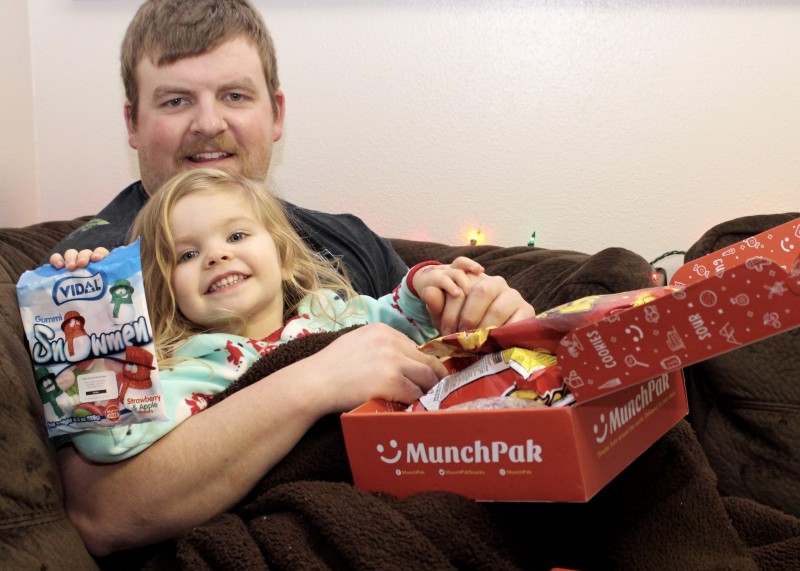 My three-year-old daughter's favorite snack was the cute and sweet Gummy Snowmen from Spain.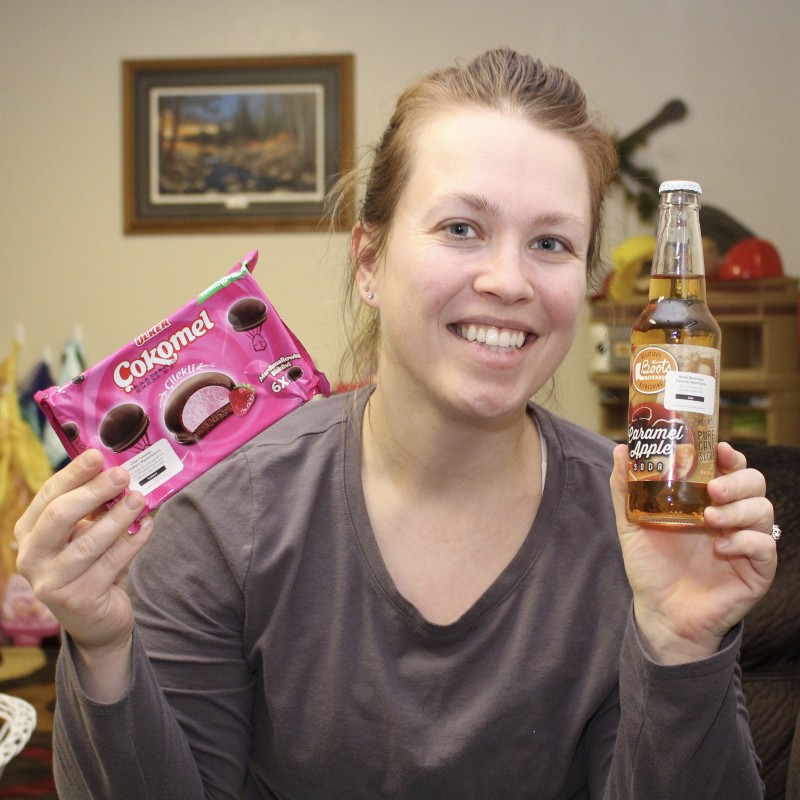 My favorite snacks were the Cokomel strawberry fluff & chocolate cookies from Turkey and the KitKat with chunky peanut butter from Poland. I also tried the Pocky Chocolate from Japan. The Pocky was just so-so.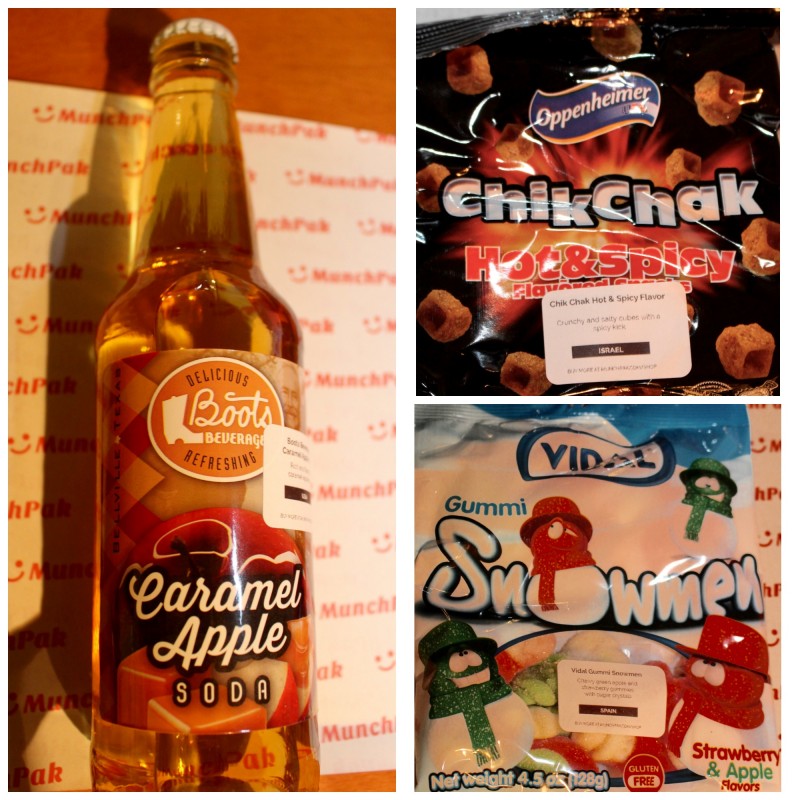 My husband tried the Toxic Waste Nuclear Fusion Hazardously Sour Candy from Brazil (he really likes sour things) and he said they were EXTREMELY sour, but he liked the taste. I did not try them because I don't like sour things. We also all tried the Cheetos Bolitas from Mexico and all three of us liked them.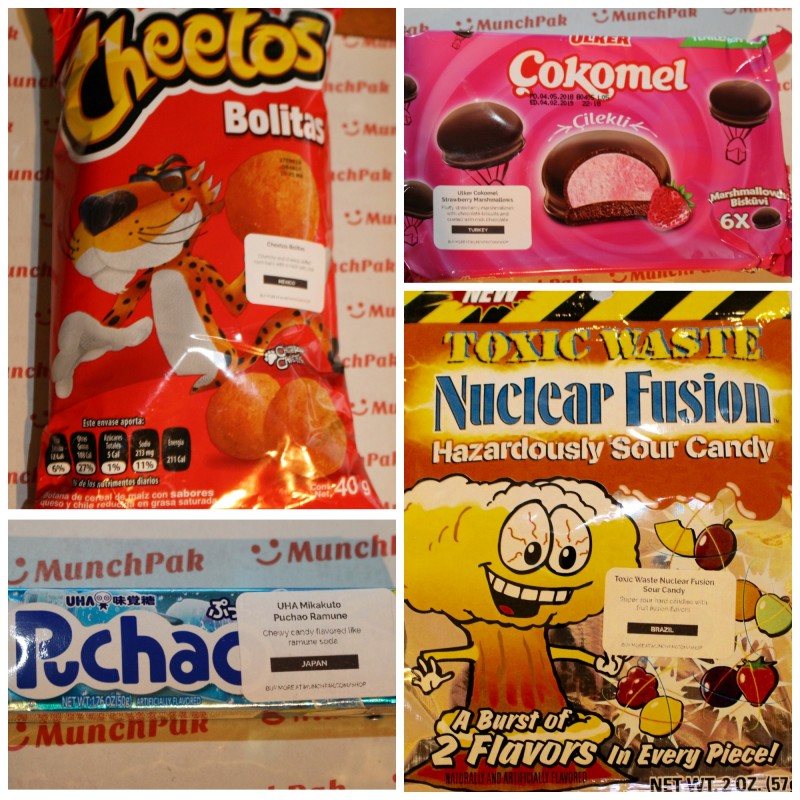 There were so many snacks that we haven't had a chance to try them all yet. We have not tried the Boots Beverage Caramel Apple Soda from the USA, the Hot & Spicy Chik Chak from Israel, the Puchao candy from Japan, the Bacon Bits with ketchup from Brazil (I bet my daughter the bacon and ketchup lover is going to like these) or The Reptar on Ice Bar from the USA, but we look forward to trying all those snacks soon!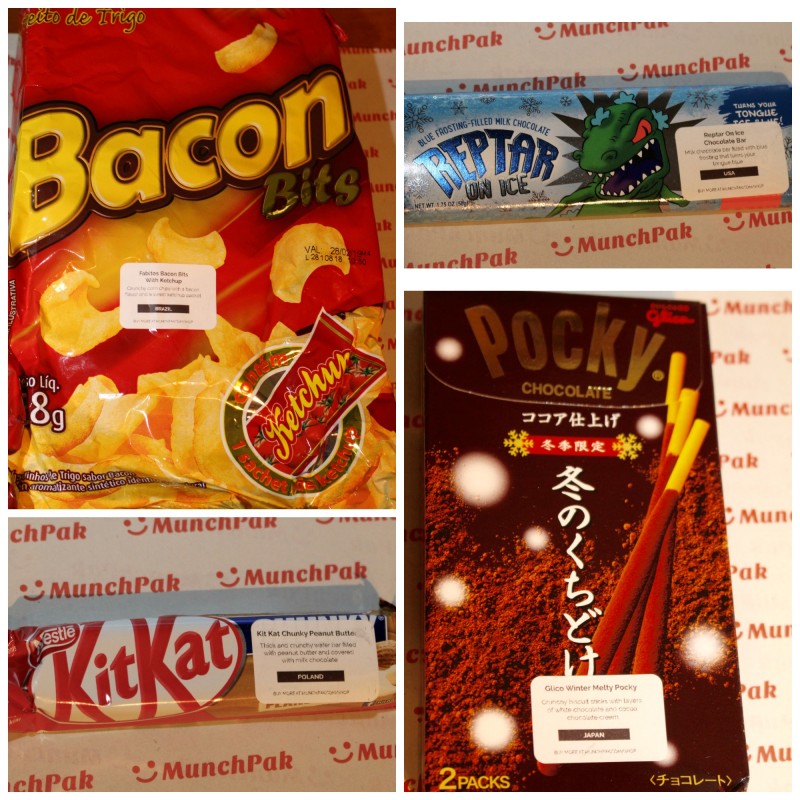 I love that all of the snacks are full size, not just a trial size. I also like the mix of salty, sweet, sour and spicy snacks/drinks. Our box was packed FULL with the 11 items and I felt that it is a great deal for the price! This would be a super fun gift, especially for someone who is hard to buy for. It is so interesting reading about the item and where it is from. We are really enjoying our MunchPak!
Buy It: Head over to MunchPak to see for yourself the great selection of products they offer. Your order ships free in the USA and ships within 24 hours after your order is received.
Connect: Don't forget to like them on Facebook, follow them on Twitter, Pinterest, Instagram and subscribe to their YouTube channel for all the latest news and promotions.


Hi, my name is Asha. I am 30 years old. I am a nurse by profession. I am married to a wonderful man, have a sweet 3-year-old daughter, a newborn son, and a lovable bunny named Caramel. I enjoy spending time with family, taking photographs, scrapbooking, hunting, fishing, cooking and gardening.
This post currently has 23 responses.