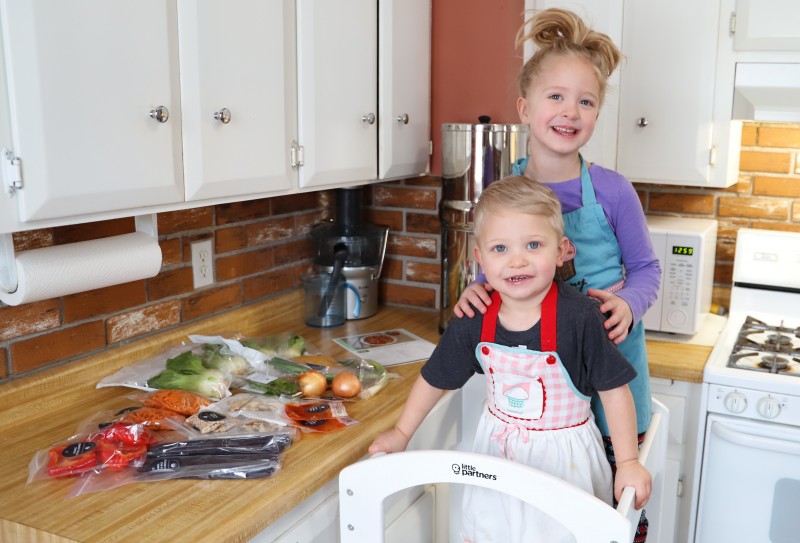 Thank you to Green Chef for sending me a sample box. As always, all opinions are my own.
Do you ever get into a dinner rut and feel like you're serving the same meals week after week? I've been going through one of those lately and have been feeling defeated about the lack of variety in my family's diet. We try to buy organic whenever possible and strive to meet healthy food guidelines for each meal including a large variety of fresh veggies, fruits, and meats. However, I'm not great at meal prep or planning far ahead, so I'm generally a "fly by the seat of my pants with the ingredients we currently have" type of person. I've been looking for a meal subscription service to fill the gaps in some of our weekly meals but I wanted to find one that would provide us with truly healthy options. Luckily I found Green Chef! I'm so excited to share about their meal options and the organic meals we cooked with their service.
Green Chef Organic Meal Subscription Service
I love making healthy, home cooked meals, but sometimes I struggle with finding new menu items. My kids aren't picky (for the most part) but our whole family loves dishes with flavor and with fresh ingredients. When I heard about Green Chef, I was immediately excited about the variety of meal plans they offer. Whether you are on a specific diet or are just looking for some new meal options, check out the variety of boxes you can subscribe to:
Paleo
Vegan
Keto
Mediterranean
Heart Smart
Omnivore
Vegetarian
Gluten-Free
Pescatarian
We chose the omnivore option because we don't have any allergies and we like to incorporate meats and vegetables into each meal. I'm also very interested in the keto, paleo, and pescatarian options! We received two meals, both for serving a family of four. Our menu items were Roasted Chicken with Gremolata and Veggie Noodle Stir-Fry. Our items came wrapped in a box with frozen ice blocks as well as significant insulation which kept the items nice and cold.
I try to get the kids involved in the kitchen as often as possible, but sometimes it can be hard to have a three and five year old measuring out ingredients. Green Chef makes it easy for the kids to help, because everything comes individually packaged and requires very little prep. Even though you get packages for each item, many of the items can be recycled or reused. You can read more about Green Chef's sustainable packing here.
We decided to make the Roasted Chicken with Gremolata first, and loved the whole experience. With the ingredients prepped already, we simply had to follow the directions on the back of the recipe. The prep and cooking times were very accurate, though we did have to increase the cooking time a bit to make sure our chicken breasts were cooked all the way through. I would guess that's due to our very old oven, but it's important to make sure your meat is checked with a meat thermometer before consuming (as is suggested in the Green Chef directions).
Our chicken meal turned out absolutely delicious, and even the kids were pleased with the gremolata (which we've never made before). In fact, I've never made a meal with capers and it was fun for me to see how they can be used in every day cooking, not just in restaurant meals. Green Chef really feels like restaurant-quality food but is also USDA certified organic and healthier in comparison.
I have to say, I'm generally not a kale fan but when prepared the way Green Chef suggests, it was delicious! Everything in this meal was savory and our kids loved helping prepare and eat it. The best part is, we've got the recipe and can make this again in the future!
The second meal in our box was Veggie Noodle Stir Fry. I'll be honest; at first I was hesitant about this because of the lack of meat. Sometimes my husband complains about not feeling full when we eat a meatless meal, but that was not the case for this particular dinner! There was a bit more prep involved with this meal, as I had to chop more of the veggies, but it was still SO simple compared to buying the ingredients from the store. I've never used bok choy in a recipe and now that I know how it tastes and how to prepare it, I'll absolutely use it again! I'm unintentionally expanding my cooking repertoire with Green Chef, and I love it!
Even though this meal didn't contain any meat, it was incredibly filling and satisfying. And even though all four of us ate it for dinner, we still had leftovers for a couple lunches the next day. We all loved the variety of vegetables in the meal, and I can't wait to make this again. It's much healthier than the typical stir fry I make my family as well, and only 330 calories per serving. This was my favorite of the two meals, though both were SO good.
Green Chef meals are around $10.99/serving. For fresh, organic ingredients and the convenience I'd say it's totally worth it for a couple meals a week. Our family of four usually costs over $40 to serve at a restaurant, and those meals are typically much less nutritious. While we likely wouldn't eat Green Chef every night of the week, it's so nice to have the option of fresh, mostly prepped meals for a couple nights. Our kids love helping with the meals, and I can't wait to make more with them, with help from Green Chef.
Buy it: Try Green Chef for $50 off your first order with the code EMILY50 at checkout!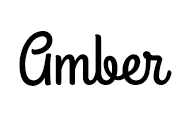 Hi there! I'm Amber, a 30 year old wife and mom of two from central Minnesota. I love to travel and to be outside with my kids anywhere the weather is warm! When I have a spare free moment, I love to read and scrapbook as well as binge-watch Netflix long after the kids are asleep. I drink too much Caribou Coffee and have a real sweet tooth but also try very hard to consume organic foods and use eco-friendly, fair trade products as much as possible. I also love socializing and sharing about my favorite products!
This post currently has 10 responses.