Thank you to Pique for sending me samples to facilitate this post. As always, all opinions are my own. This post contains affiliate links.
When it comes to self care, I've definitely been slacking since I had kids. As a mom, I've always felt like their needs need to come before mine. It doesn't matter how often I hear "you can't pour from an empty cup", it's always been on my mind that I can't do certain things because I need to put my kids first. However, after putting some serious though into it, I realized that in some aspects I'm just using my kids to make excuses for me not doing things I don't want to do. One of these things is putting my physical well-being first, and as I get older, I realize just how important it really is for me to care for my body.
I've been guilty of feeding my kids healthy meals while just nibbling on leftover pizza, or saying "I can't find the time to work out because my kids are always with me". This year, I've decided to consciously change some of these things because, as it turns out, I CAN take care of my needs while also making sure my children are getting what they need from me, too. At the beginning of the year (well, a few days in) I decided to start a 30-day workout plan along with intermittent fasting. As per the usual, I can't start anything half-way, but am going full force into better workout habits and taking better care of myself in general.
If you haven't heard of intermittent fasting, it's where you have a window time where you can eat each day followed by a window where you fast. I've started the 16:8 protocol so I eat between 11:00 AM and 7:00 PM. I don't eat anything outside that time, but I do drink a lot of water and have started adding Pique Tea Crystals into my routine to increase how effective it is. During intermittent fasting, your body learns to burn its glucose stores and gives your body a chance to focus on energy and repair. You can check out more of the benefits of intermittent fasting and how it can help you lose weight, lower your cholesterol, and lower your glucose levels.
While I don't consume any calories during my fasting window, I am able to drink water and these amazing teas. Along with increasing how effective my intermittent fasting is, I've wanted to improve my gut health for a long time. Sugar is my main downfall, and I know I'm addicted to it in a bad way. Since starting intermittent fasting, I've noticed that I crave sugar less and I'm really not very hungry during fasting hours. The only hard break for me has been not snacking in the evenings after the kids have gone to bed. I used to occasionally grab a bowl of ice cream or a few cookies while I'd work on blogging, but now I know I can't. In most ways, this is easier for me than a traditional diet because it's easier to tell myself WHEN I can't eat rather than WHAT I can't. Pique Teas are extremely beneficial to gut health and overall health in general, so I feel great about taking them to increase the effectiveness of intermittent fasting.
Pique Tea Crystals
Pique Tea Crystals have been a great addition to my daily water intake, because I enjoy drinks that actually have some flavor. I was unaware until recently that tea is considered the most nutritious beverage after water! Pique Teas are organic and there are so many varieties available depending on your taste and needs. The Gut Health bundle that I received included the following:
Organic Sencha Green
Organic Earl Grey
Organic Digestion Elixir
Organic Immunity Elixir
Organic English Breakfast
Organic Sacred Lily Oolong
Organic Jasmine
Organic Mint Green
I've learned since starting Pique Teas that in order to get the full benefits of drinking tea, you need to have between three and five cups daily. I've started with three because it's a change for me to drink anything besides water and it's been a bit of an adjustment. While I really like some of the flavors, others have taken a bit to get used to. Right off the bat I loved the English Breakfast and Earl Grey, but Jasmine and Sencha Green have taken me longer to start enjoying. After a full week of taking the teas, though, I've been seeing digestive improvement and I've lost two pounds (a combination of the intermittent fasting and teas I assume).
Pique Tea Crystals come in individual packets and you simply mix them with hot or cold water. It's much more convenient than taking the time to steep tea, but it still provides all of the benefits! It tastes just like brewed tea, too. Pique Teas offer up to 12x the antioxidants of other teas and are free from any added sugars, preservatives, fillers, artificial flavors, and gluten. They're also USDA certified organic, and are tested three times for any pesticides, heavy metals, and contaminants found in traditional tea bags.
I'm very excited to follow the full 28-day gut health protocol that Pique Tea offers, and to see results at the end of that. I'll update my post to share if I've had any additional weight loss or differences in gut health as well. Pique Tea Crystals are affordable at $.80-$.90 per serving, and cost less than a coffee at Caribou.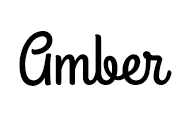 Hi there! I'm Amber, a 30 year old wife and mom of two from central Minnesota. I love to travel and to be outside with my kids anywhere the weather is warm! When I have a spare free moment, I love to read and scrapbook as well as binge-watch Netflix long after the kids are asleep. I drink too much Caribou Coffee and have a real sweet tooth but also try very hard to consume organic foods and use eco-friendly, fair trade products as much as possible. I also love socializing and sharing about my favorite products!
This post currently has 14 responses.