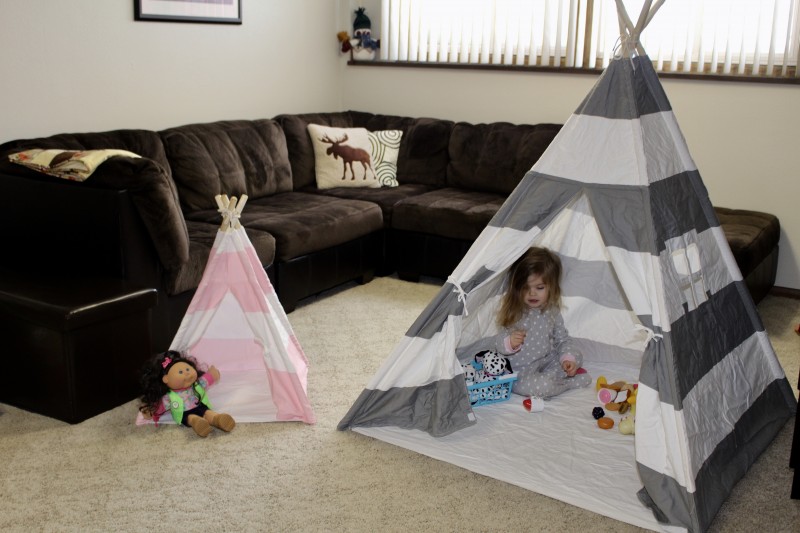 Thank you to A Mustard Seed Toys for sending a Baby Doll Teepee Tent for review in exchange for my honest opinion.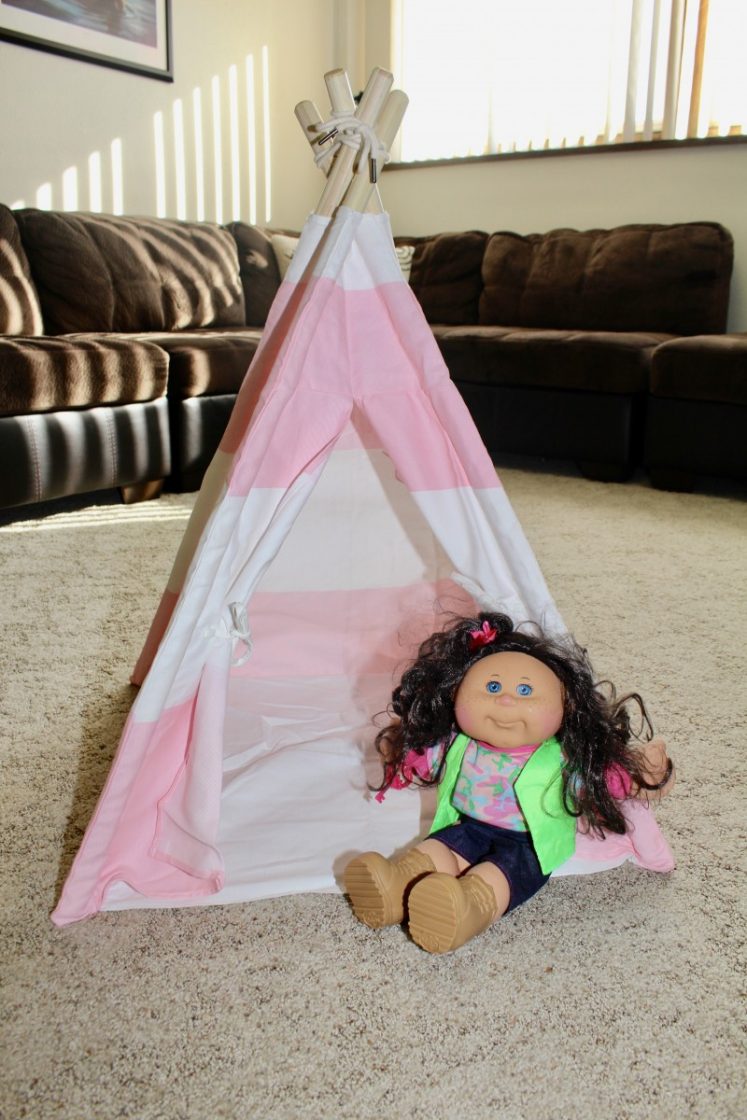 My daughter loves to play pretend. Last year we got a Portable Kids Canvas Teepee from A Mustard Seed Toys. It's one of her favorite places to 'hide', and play house with her dollies and stuffed animals. When the owner asked me if I was interested in receiving a Canvas Teepee Tent for Dolls I jumped at the opportunity.
The Teepee tents (both large and small) are high quality. They are made of machine washable, heavy cotton canvas and hardwood poles. A Mustard Seed Toys uses no chemical fire retardants for your children's safety. The teepee tents (both large and small) are super quick and easy to put together, and come with a carrying case so you can store them when not in use or bring them with you.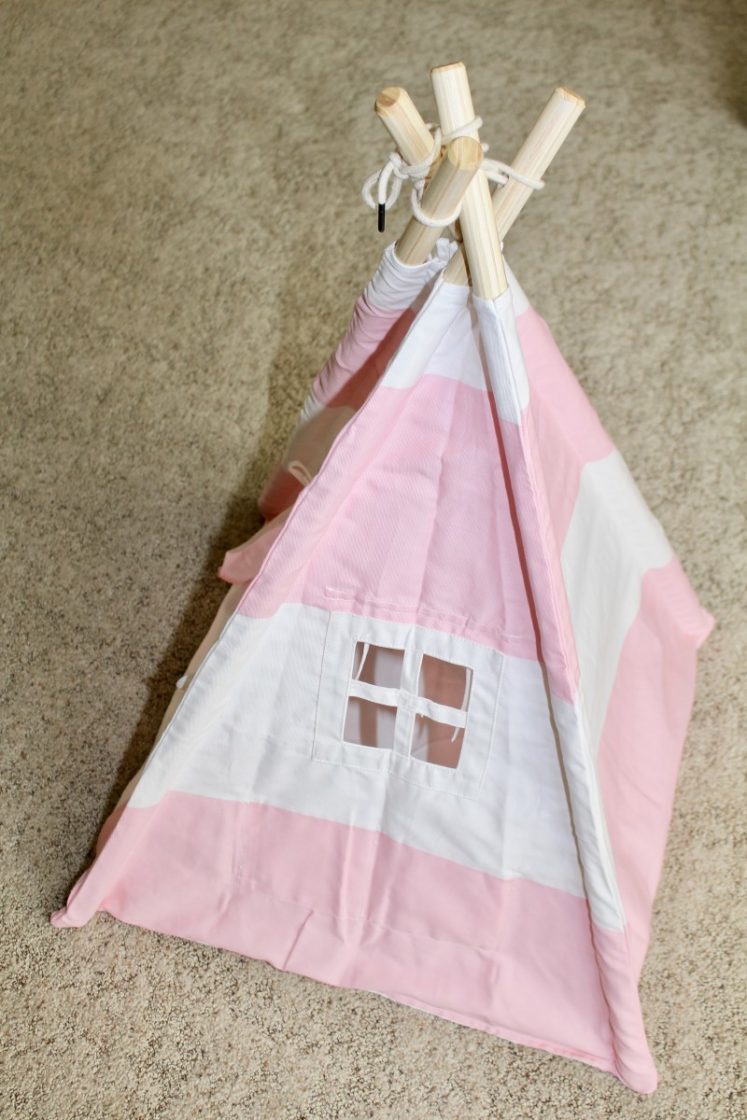 The tent flaps or "door" opens and closes easily. It has canvas ties and closes with velcro. The window also has a flap that you can roll up and tie, just like the big tents/teepees. And there are also cute little pockets on the inside of the dolly tent, just like the big tents. The sleeves holding the poles are sewn on the bottom so they keep the sides of the tent on the ground, which is a really nice feature.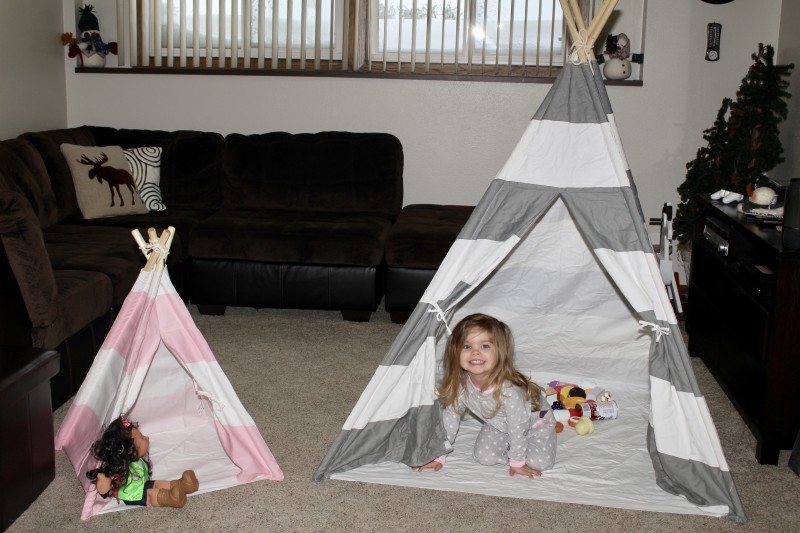 The little Teepee Tents are perfect for 18 inch dolls. They measure 24 inches by 24 inches on the bottom and are 31 inches tall. You can see the size difference between the full size tent and the doll tent below. As you can tell from the pictures, my daughter is loving both of her A Mustard Seed Toys Teepee Tents!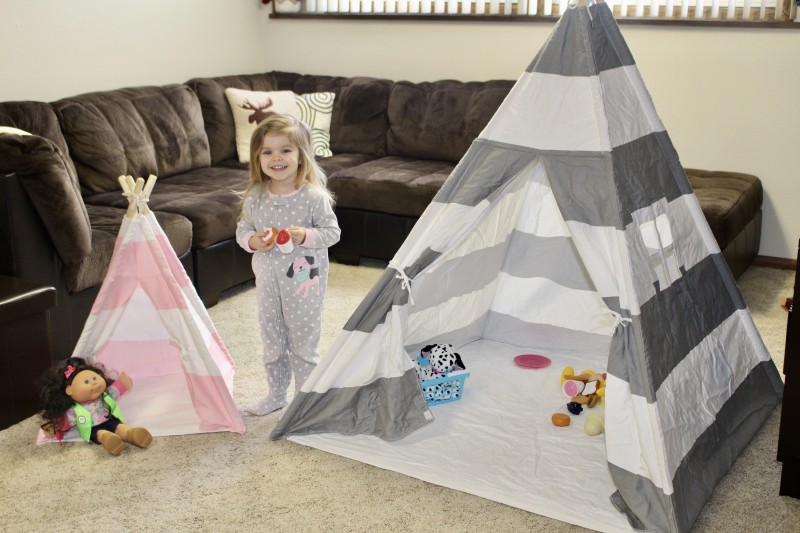 The best part about A Mustard Seed Toys, is that they love to give back. They say, "there's nothing like a gift to brighten the hearts of the recipient AND the giver. Whether you call that charity or just being nice, we want to make that part of our business every single day". For every product you purchase on their site, they'll give the same toy to someone else in need through their partner charities. "You get a smile from the toy you purchase, and you give a smile through the toy you give". How cool is that?!
Buy It: Head over to A Mustard Seed Toys to see for yourself the great selection of products they offer.
'Like' A Mustard Seed Toys on Facebook and use the messenger to message them and mention this post to get a FREE set of embroidered jungle animal decorations AND a FREE set of teepee lights to go with your tent purchase!
Connect: Don't forget to like them on Facebook, and follow them on Pinterest and Instagram for all the latest news and promotions.



Hi, my name is Asha. I am 30 years old. I am a nurse by profession. I am married to a wonderful man, have a sweet 3-year-old daughter, a newborn son, and a lovable bunny named Caramel. I enjoy spending time with family, taking photographs, scrapbooking, hunting, fishing, cooking and gardening.
This post currently has no responses.