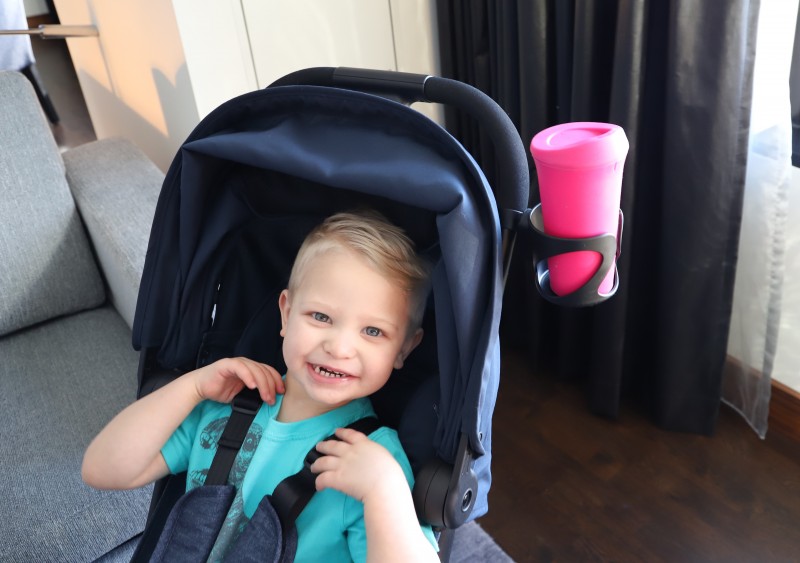 Thank you to Maxi-Cosi for sending me a Lara Stroller to review. As always, all opinions are my own.
If you've been keeping up with my posts, you've probably read that we're headed to the west coast later this spring and I couldn't be more excited! Mostly I'm excited because this has been a never-ending winter (with record snowfall for Minnesota in February!) and I've got the travel bug BAD. Our kids are going to be six and three when we travel this time. We're planning to do a few days in Seattle, a few days on the northern Oregon coast, and a few days at my husband's parents in northern Idaho. I was debating whether to bring a stroller with us, because I'm not sure how much we'll use one but I know if we don't bring one, we'll probably regret it. When I decided I'd like to bring a stroller, I realized we don't have any that are particularly compact or lightweight! I did a bit of research and turned to Maxi-Cosi because their Lara Ultra Compact Stroller was exactly what I had in mind!
Maxi-Cosi Lara Ultra Compact Stroller
At just fourteen pounds, this is one of the most lightweight strollers I could find without purchasing just a cheap umbrella stroller. I honestly hate umbrella strollers-the handles are so low that I get pain in my back every time I push one, and they don't allow for ANY storage either. So while the Maxi-Cosi Lara is at a higher price point than an umbrella stroller, it's worth every penny in convenience and ergonomics. It also comes with a carrying strap to make hauling it easier.
This stroller folds down so compactly that it's the perfect fit for an airplane carry-on. I prefer bringing my stroller on flights because I've had them stowed before and they always come back damaged. The fact that the Lara can come with me on the flight and stay compactly folded in the plane with me is a great convenience. Folding the stroller down is also super simple; I can do it with one hand while holding my son in the other!
There are two storage compartments on the Lara Ultra Compact Stroller which are great for diapers, wipes, snacks, keys, and more. Goodness knows my arms are always full of my kids' stuff, so I like having somewhere to stow it when necessary. Since our son is three and likes to assert his independence, this small stroller is the perfect option because it's not inconvenient to push around when he decides to walk, and it's also there when he decides he's tired. The seat fully reclines which is perfect for nap time, too!
The Lara is so easy to push and maneuvers tight spaces really well. We actually brought it with us on a recent trip to the Mall of America and it was great for the hotel and using at the mall. We've all had that bulky stroller that's hard to turn and inconvenient more than helpful-this stroller is the complete opposite of that! There were huge crowds at the mall and we were able to make our way through with no issue.
With a large UPF 50 sun shade and a parent cup holder, it's the perfect option for a small, compact stroller and will be great for outside as well.  We can't wait to take it with us to Seattle later this spring. Keep an eye out for additional posts as we use it more! The Lara is available in three colors including Nomad Blue, Black, and Nomad Grey.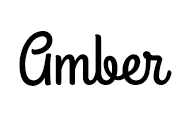 Hi there! I'm Amber, a 30 year old wife and mom of two from central Minnesota. I love to travel and to be outside with my kids anywhere the weather is warm! When I have a spare free moment, I love to read and scrapbook as well as binge-watch Netflix long after the kids are asleep. I drink too much Caribou Coffee and have a real sweet tooth but also try very hard to consume organic foods and use eco-friendly, fair trade products as much as possible. I also love socializing and sharing about my favorite products!
This post currently has 7 responses.