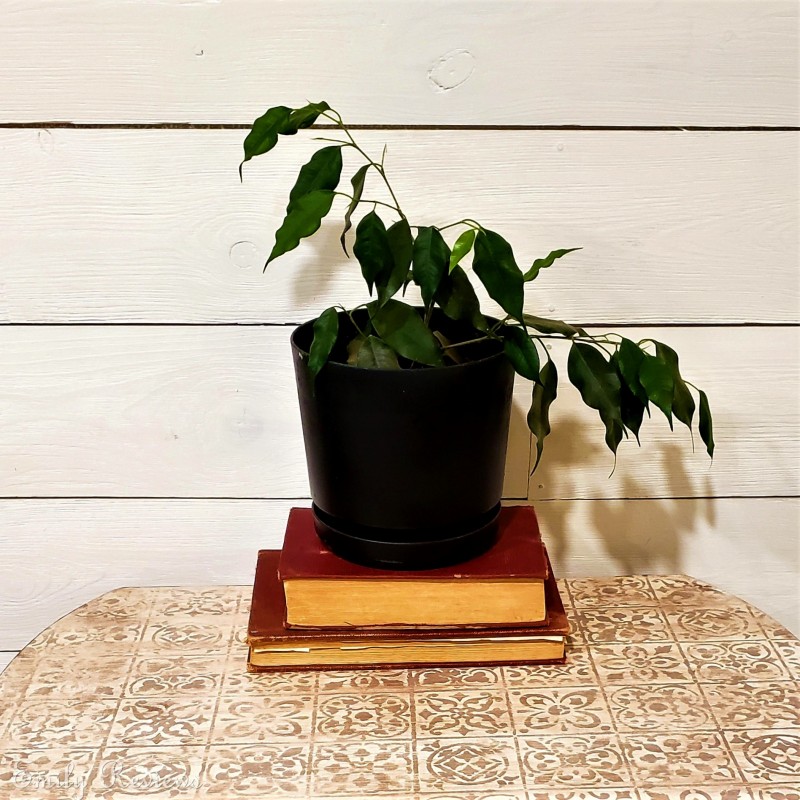 Thank you to Stencil Revolution for providing me with products to facilitate my blog review. All opinions are 100% my own.
Lately, I have been doing a lot of DIY Crafts. It began with refinishing furniture and then transitioned into other projects with the hopes of selling them or giving them for gifts.
My current passion is crafting with stencils. Last month, I found a company called Stencil Revolution. Stencil Revolution is the place to go for craft stencils. They have a plethora of stencils including Christmas Stencils, Cookie Stencils, Farmhouse Stencils, Letter Stencils, Mandala Stencils, Tile Stencils, Wall Stencils, and so much more!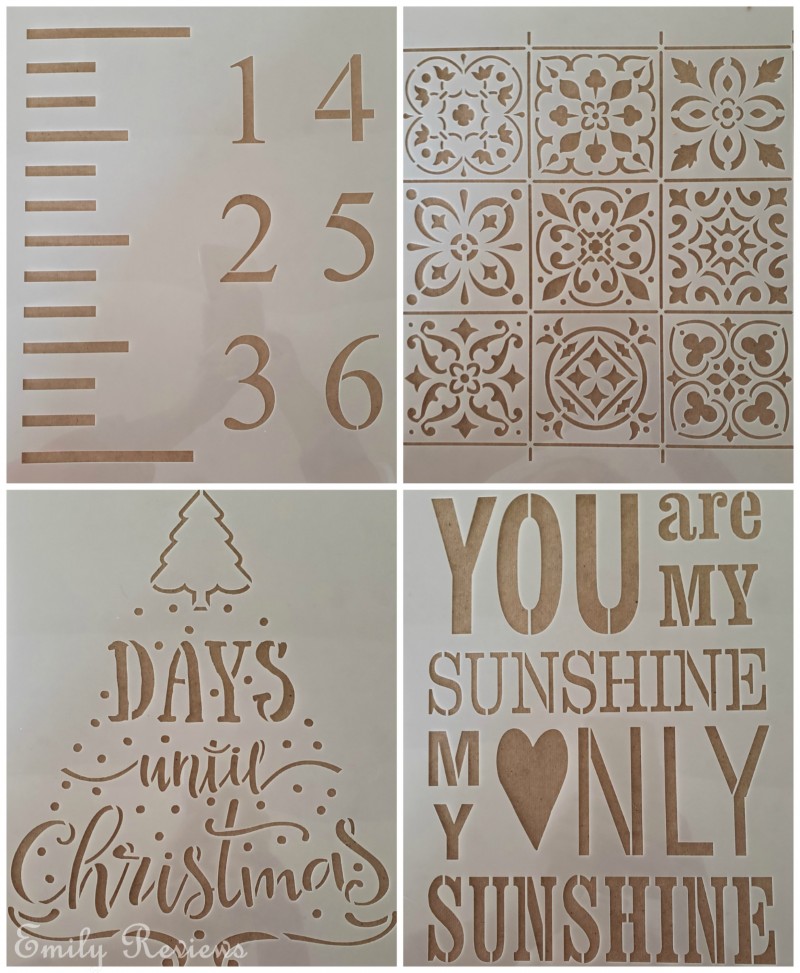 For my review, I received a Growth Chart Stencil, Days Until Christmas Stencil, You Are My Sunshine Stencil and a Mediterranean Mosaic Tile Stencil.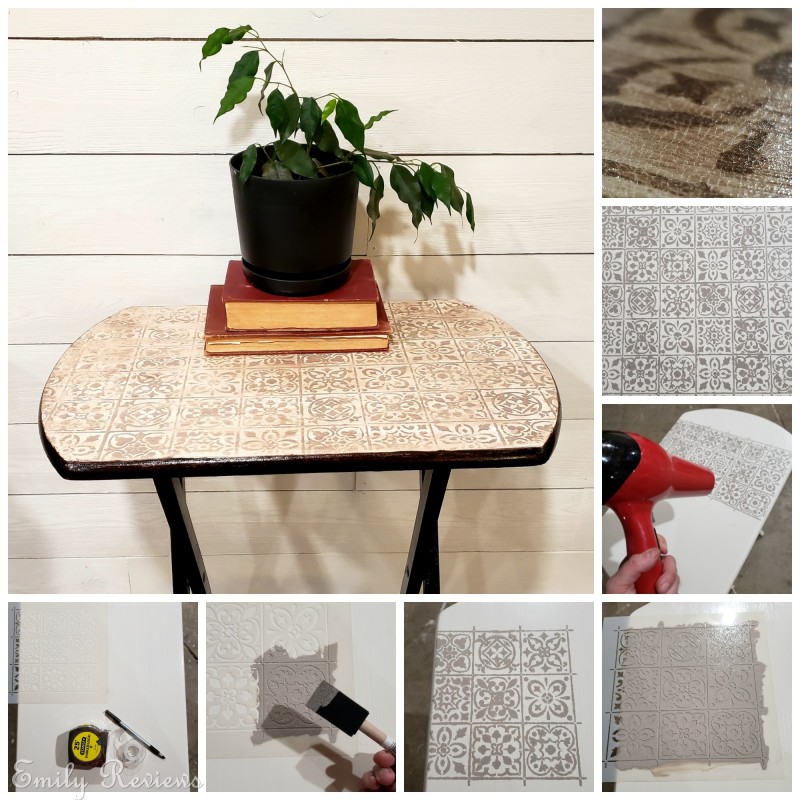 When I received my order, I was in the process of refinishing an accent table. The table was pretty blah. It needed something to draw attention. I decided to test out my new Mediterranean Mosaic Tile Stencil on the table. Stenciling was a completely new experience for me; I had never used stencils before. I played with the design and came up with a plan. I decided to stencil the entire table top, distress it, and then finish it with an antique glaze. I think it turned out pretty well. (Don't worry, I have upgraded from the foam paintbrush to stencil paint brushes.)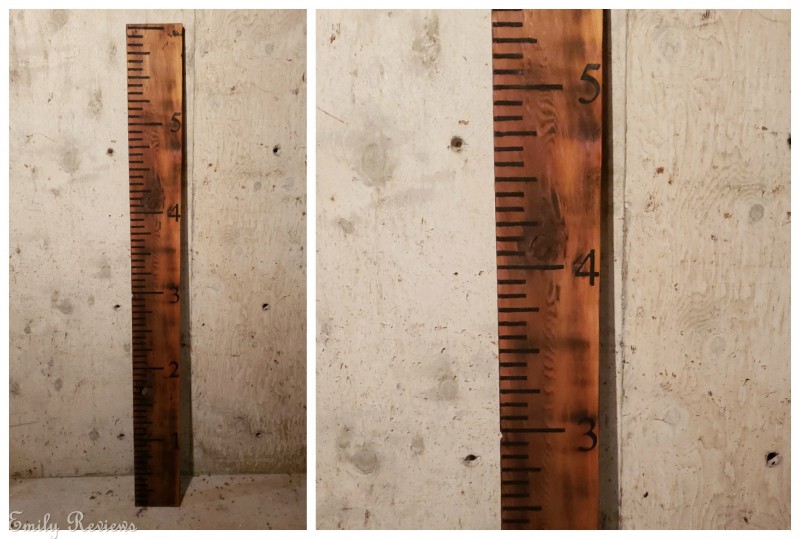 After the accent table, I decided to use the Growth Chart Stencil to make a couple of gifts. My in-laws had recently given me a bunch of cedar boards that they had removed from their living room walls. The cedar was perfect for this project. Now the Growth Cart recipients have somewhere to chart their kids' growth.
As you can see in the photos, I am really having fun with my Stencil Revolution stencils. They are great quality, have fun designs, and are affordably priced. I will for sure be a repeat customer!
Have you ever worked with stencils?
Buy It: Please visit the Stencil Revolution website to see the great selection of products they offer and convenient shopping locations.
Connect: Don't forget to follow Stencil Revolution on Facebook, Twitter, and Pinterest for the latest product announcements and special offers.


Hello, my name is Laurie. I have been married to my husband for 13 years. We have two young daughters, ages 9 and 12 years old. My family and I live in Oregon so that means we are just minutes from the beach, mountains, and desert.  We love it here and try to spend as much time outdoors playing as we can. When we aren't outside playing, I enjoy reading, baking, refinishing furniture, and other crafts.
This post currently has 3 responses.