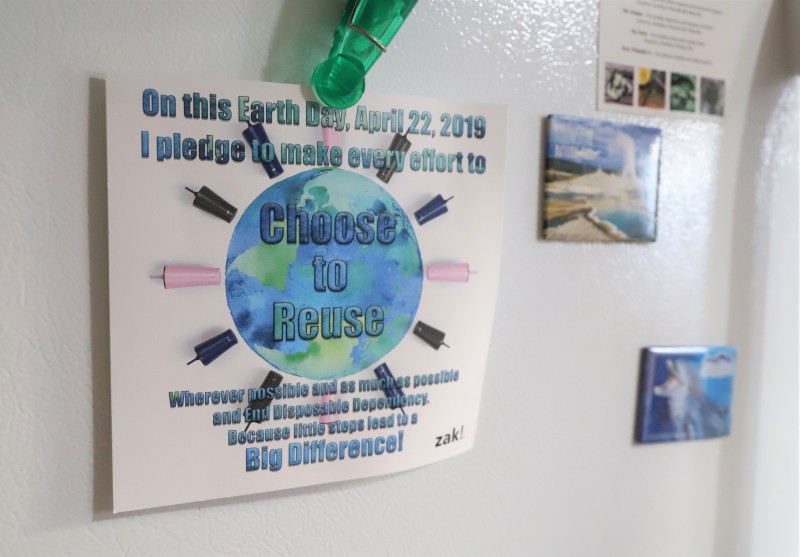 I've partnered with Zak to share our family's Earth Day pledge in exchange for a Zak Alfalfa Tumbler and goodies. As always, all opinions are my own.
The other day at our homeschool co-op, we were discussing Earth Day and what we can do to celebrate it. Our five year old daughter chimed in with "every day is Earth day!" and as soon as she said it, I thought "you're absolutely right!" Earth Day really is something we should celebrate and think about each day. In our world of convenience, it's easy to forget how many products we use and consume. I was recently talking with my kids about how many bags of garbage we dispose of each week, and ways we could cut that down. We talked about plastics and how one-use products are harmful to our environment. Here are some of the statistics I shared with them:
Every minute a million plastic bottles are bought around the world (1)
Not even half the plastic bottles sold in 2016 were turned in for recycling, and only 7% of those were used to create new bottles (2)
It takes more than 400 years for plastic to degrade (3)
By 2025, the ratio of plastic to fish in the ocean could be one to three, and by 2050, it's expected that the weight of plastics in ocean will surpass the weight of fish in the ocean (4)
91% of the 8.3 billion metric tons of plastic that's been produced has not been recycled according to a study published in late 2018 in the peer-reviewed journal Science Advances. The same study found that half of all plastics become trash in less than a year.
I'll admit, we've been guilty of purchasing cases of plastic bottles in the past. We used to find them so convenient, but when I learned the truth about how few are actually recycled and how few are actually used to create new bottles, I knew we had to find an alternative. Luckily there are brands like Zak that offer alternatives to one-time-use bottles. Zak offers a large variety of options including their new Stainless Steel Alfalfa Tumblers.
I love these tumblers because they're convenient for myself and our kids. They keep drinks cool and are incredibly easy to wash, which is important for me as I'm always using them. This month, our family has decided to make an Earth Day pledge to go at least 30 days doing a couple things to help our world. Check out what we've decided to do!
First off, since we've got our handy new Zak tumbler, we're giving up ALL single-use bottles and drink containers for the entire month. That means we're committed to planning ahead so we don't need to buy bottled water at all, even on-the-go. My husband has committed to giving up pop and other sugary drinks because they come in plastic bottles too. I'm happy about that because not only is it great for our Earth, it's good for his health, too!
Our family is also committing to remembering our reusable bags when we head to the store. We have quite a few, including this beautiful new bag from Zak, but I always forget to bring them with me! And I'll be honest, there have been times I've forgotten them in the van but am just too rushed to run back out with the kids to retrieve them. I constantly see our plastic bags piling up and get so frustrated at the waste, but it's time to make a change! We've been bringing our reusable bags to the store each time and now that we've gotten into the habit, I know we'll continue.
It's important to remind our kids (and ourselves!) that we only get one Earth, and that it's our responsibility to take care of it! We use far too many plastics for convenience sake and it's time we start making a conscious effort to use products that don't add to the pollution of our beautiful planet. Will you take the Earth Day pledge with us, and choose to reuse?
If you'd like to start your Earth Day pledge by purchasing some reusable tumblers rather than single-use bottles, use the code CHOOSETOREUSE at Zak.com for 20% off their new Alfalfa Tumblers through May 15th, 2019!
(1) The Guardian; June 28, 2017 (https://www.theguardian.com/environment/2017/jun/28/a-million-a-minute-worlds-plastic-bottle-binge-as-dangerous-as-climate-change)
(2) The Guardian; June 28, 2017 (https://www.theguardian.com/environment/2017/jun/28/a–million-a-minute-worlds-plastic-bottle-binge-as-dangerous-as-climate-change)
(3) National Geographic; December 20, 2018 (https://news.nationalgeographic.com/2017/07/plastic-produced-recycling-waste-ocean-
trash-debris-environment/)
(4) The New Plastics Economy: Rethinking the Future of Plastics, Ellen MacAruthur
Foundation, pp 29 (https://www.ellenmacarthurfoundation.org/assets/downloads/EllenMacArthurFoundatio
n_TheNewPlasticsEconomy_15-3-16.pdf )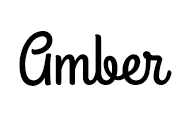 Hi there! I'm Amber, a 30 year old wife and mom of two from central Minnesota. I love to travel and to be outside with my kids anywhere the weather is warm! When I have a spare free moment, I love to read and scrapbook as well as binge-watch Netflix long after the kids are asleep. I drink too much Caribou Coffee and have a real sweet tooth but also try very hard to consume organic foods and use eco-friendly, fair trade products as much as possible. I also love socializing and sharing about my favorite products!
This post currently has 8 responses.