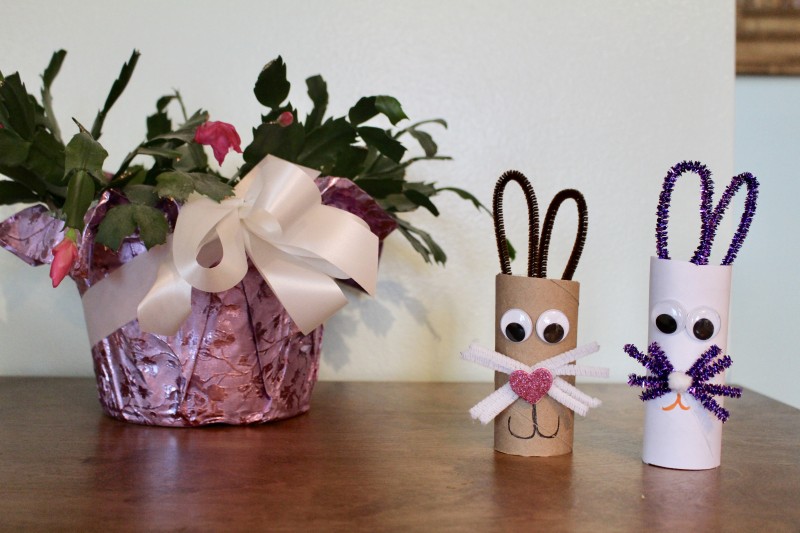 My three-year-old daughter was at my parent's house last weekend and she wanted to do a craft project. With only a few supplies, she was able to come up with a pretty cute Easter Bunny craft that my daughter adored. It was so quick and easy that when my daughter came home from my parents' house, she and I made another bunny so that the first bunny had a friend.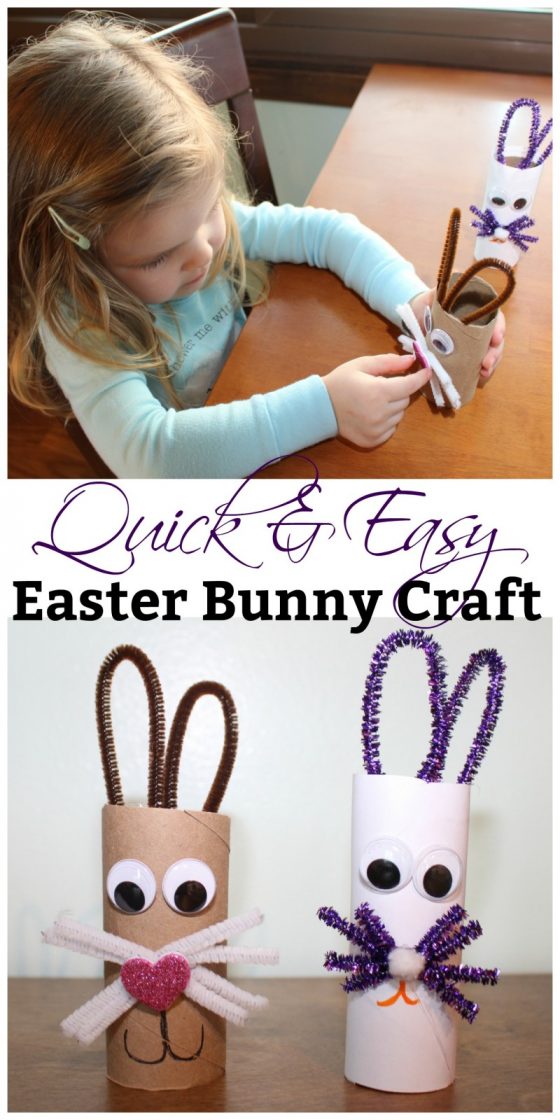 I'll share with you how we did it, so you can make this craft with your child(ren) too!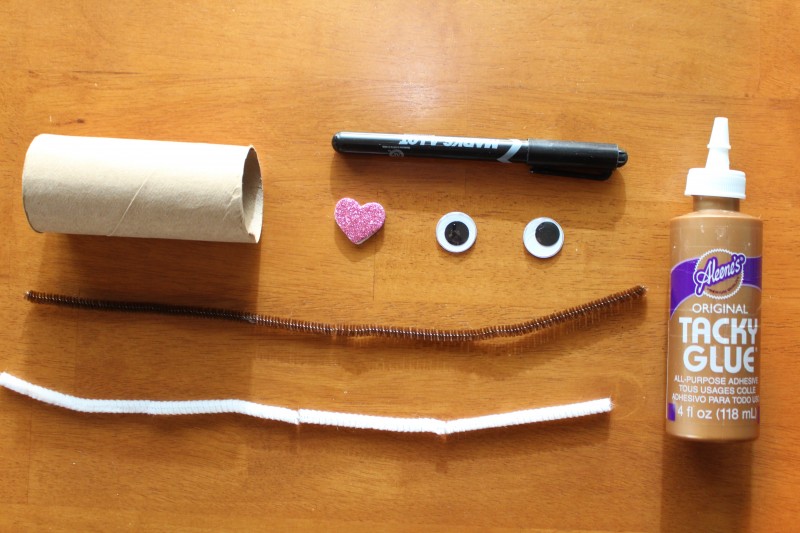 Supplies you will need:
~ A cardboard tube (a toilet paper tube is perfect, or a paper towel tube can be cut into two)
~ 2 pipe cleaners (your choice of color – one pipe cleaner will be the whiskers and one will be the bunny's ears)
~ 2 Googly Eyes
~ A pom pom or foam shape for the bunny's nose (A second pom pom is optional if you would like your bunny to have a tail)
~ Glue (either hot glue – my mom used "cool" hot glue – or tacky glue)
~ A marker in your choice of color (to draw on bunny's mouth)
~ Scissors (to cut the pipe cleaners)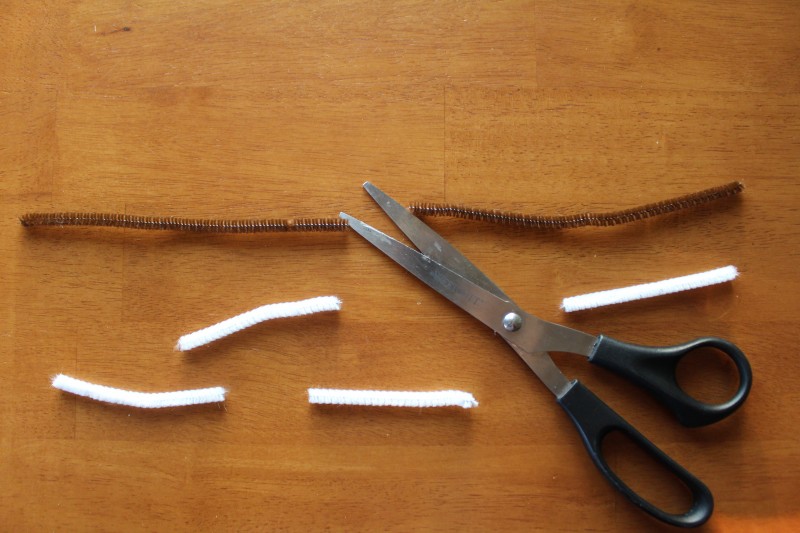 Step 1: Cut one of your pipe cleaners into two equal pieces and the other one into four equal pieces.
The two pieces will become your bunny's ears and the four other pieces will be bunny's whiskers.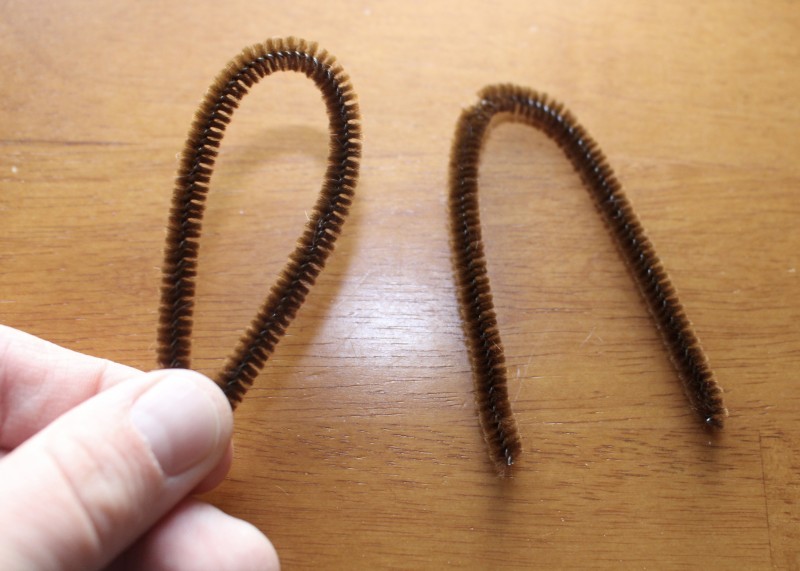 Step 2: Shape the ears and whiskers and apply them to the cardboard tube bunny using glue.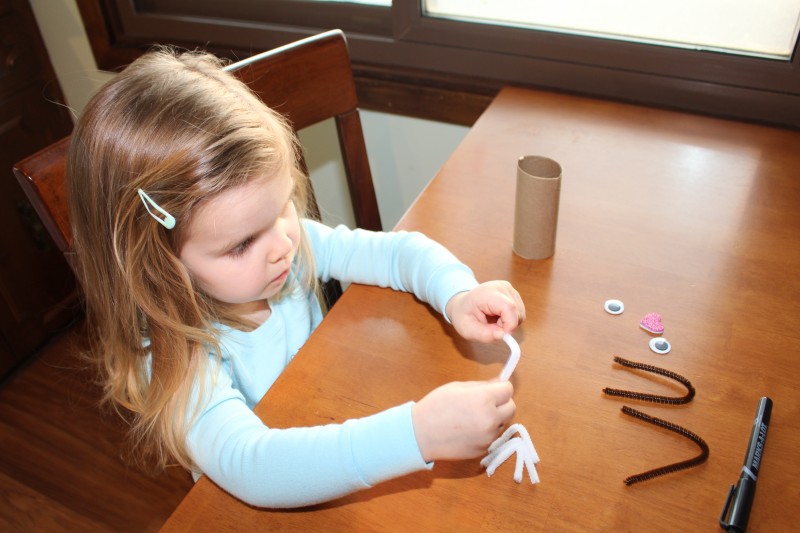 Step 3: Apply glue to the googy eyes and apply them to the cardboard tube bunny.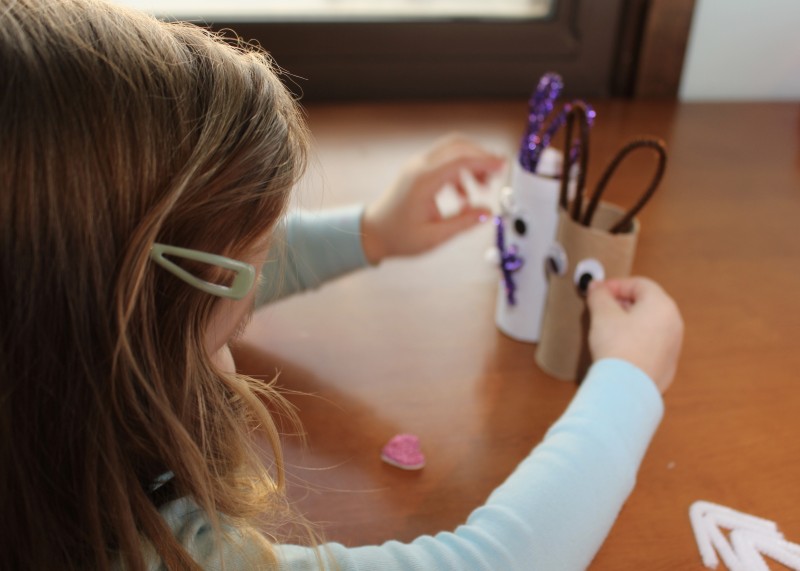 Step 4: Glue bunny's nose on top of his whiskers (either a pom pom like my mom used or foam shape like we used).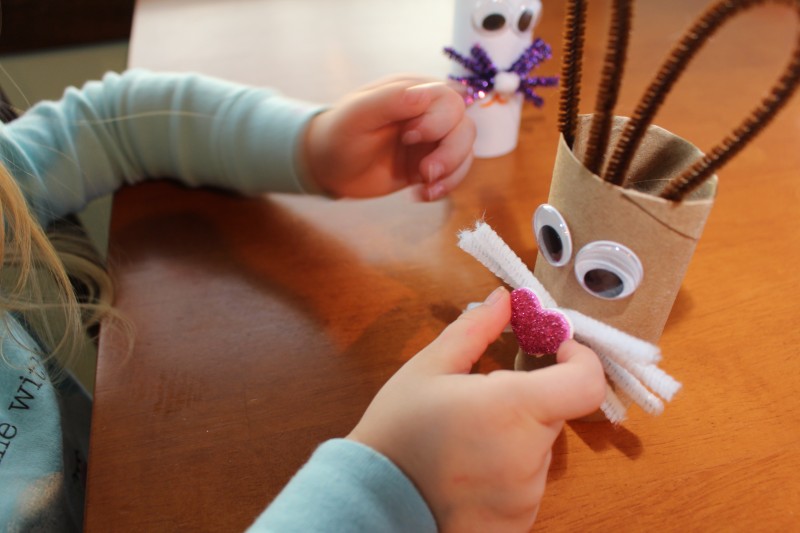 Step 5: Draw bunny's mouth on with a marker.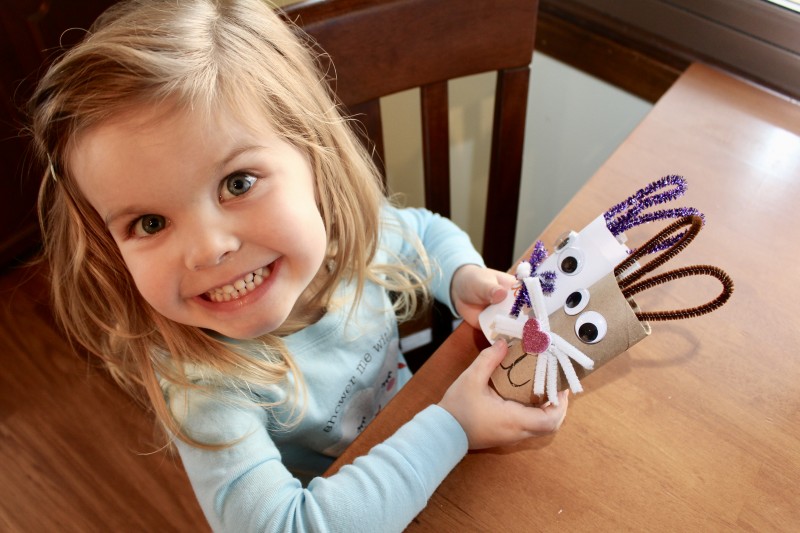 That's it! Your bunny is complete! So easy & so cute!
Note: You can optionally cover your cardboard tube in white or colored paper before you add the rest of the bunny's features if you don't want a cardboard colored bunny.
Happy Easter Everyone! Let me know in the comments if you make a bunny or two of your own!

Hi, my name is Asha. I am 30 years old and am a nurse by profession. My husband and I have been married for over five years and together we have a sweet three-year-old daughter, an infant son, and a lovable bunny named Caramel. I enjoy spending time with family, taking photographs, scrapbooking, hunting, fishing, cooking and gardening.
This post currently has 4 responses.