Thanks to Media Masters Publicity for sending me these books. As always, all opinions are my own.
Easter is right around the corner, and we have some super fun books to add to your kids' Easter baskets this year!
It's finally spring and birds are calling out to each other in 
The Song of Spring
by Hendrik Jonas. One bird has forgotten which sound to make. He tries "Woof," and meets a dog, who encourages him to try "Oink," with the expected result. Each successive call adds another animal friend to the page. Will the young bird find another bird friend? As young readers are introduced to each type of animal and their sounds, Hendrik Jonas' clever illustrations grow increasingly crowded. The result is a beautiful celebration of friendship that will delight young children everywhere. Our three year old son is going to LOVE this book since he loves animals of all kinds.
Wilderness: Earth's Amazing Habitats
 by Mia Cassany and illusrtated by Marcos Navarro takes young readers to the planet's wild regions, including forests, jungles, tundras, and deserts to discover the animals that call it home. Beautifully colored and intricately detailed illustrations depict places as exotic and wide-ranging as Senegal's Niokolo-Koba National Park, Russia's Sikhote-Alin mountain range, the Sinharaja Forest Reserve in Sri Lanka, Daintree National Park in Australia, the Mexican desert, and China's bamboo forests. The animals that live in these remote places, cleverly hidden in the trees, plants, and flowers, create a marvelous challenge for young readers to find and identify. Each spread contains more than twenty different species including birds, snakes, frogs, iguanas, leopards, tigers, gorillas, pandas, and wolves. Our six year old daughter is very interested in animals and geography right now, so this will be right up her alley.
Buy it: Amazon
Win it: One lucky reader will win both of these books! This is a US giveaway ending 4/18. Enter using the Giveaway Tools form below, and good luck!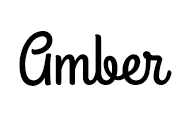 Hi there! I'm Amber, a 30 year old wife and mom of two from central Minnesota. I love to travel and to be outside with my kids anywhere the weather is warm! When I have a spare free moment, I love to read and scrapbook as well as binge-watch Netflix long after the kids are asleep. I drink too much Caribou Coffee and have a real sweet tooth but also try very hard to consume organic foods and use eco-friendly, fair trade products as much as possible. I also love socializing and sharing about my favorite products!
This post currently has 2 responses.