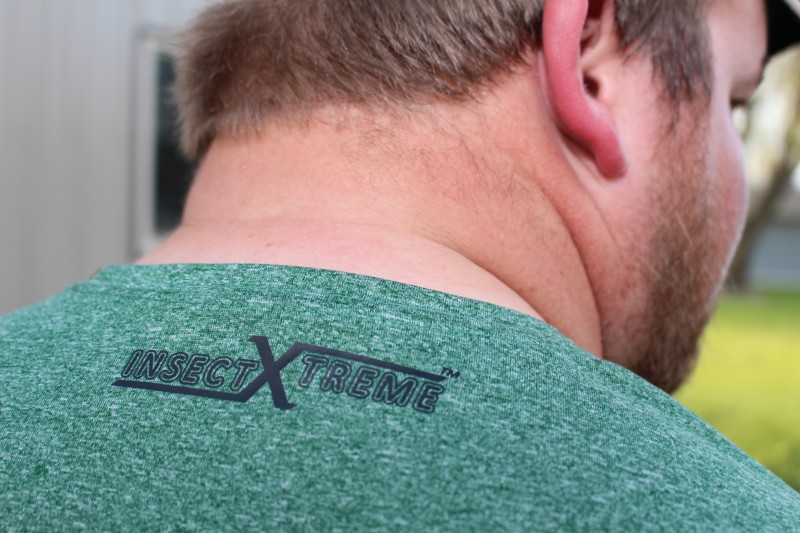 Thank you to Anovotek for sending Insect Xtreme shirts for review in exchange for my honest opinion.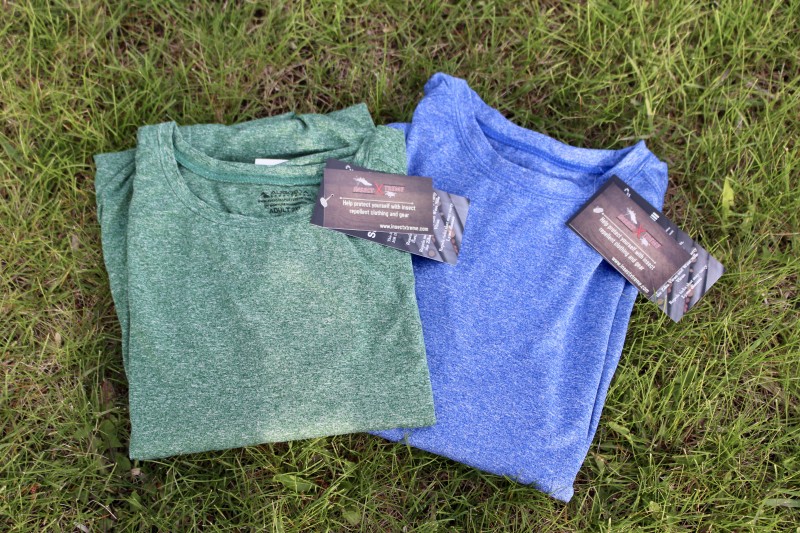 The grass is finally starting to turn green here. It has been a really wet spring, which means one thing: our unofficial state bird – the mosquito – is going to be out in force this year, as well as the ticks!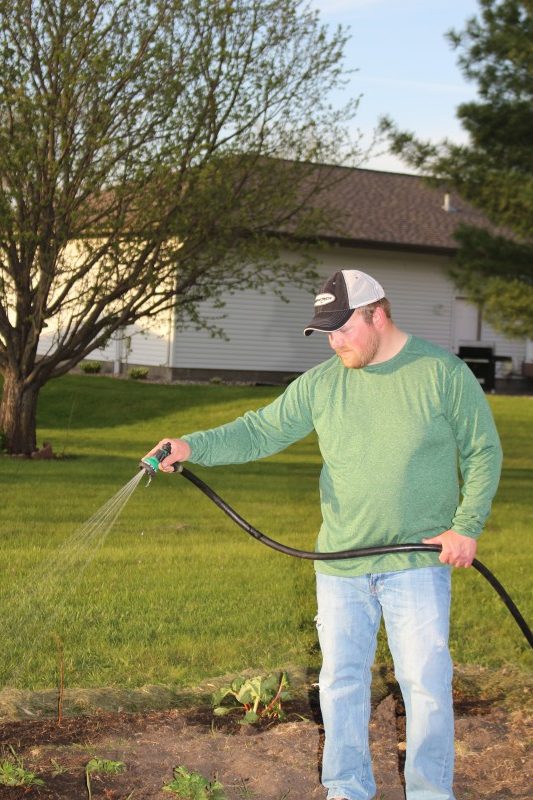 We spend a lot of time outside, and the bugs sure can make it miserable! I play softball on Friday nights and the bugs can be awful. My husband is a farmer and spends a lot of time outside tending the cattle, fixing fence, weed whipping, etc. We also do a lot of gardening, fishing and camping where the bugs can be a nuisance. We were both extremely excited to receive our Anovotek Insect Xtreme shirts.

"Insect Xtreme is dedicated to creating the best and highest performing insect repelling clothing in the market." Insect Xtreme clothing helps protect you without you having to continuously cover yourself with bug spray: it repels flies, mosquitos, ticks, no-see-ums, ants, chiggers and midges.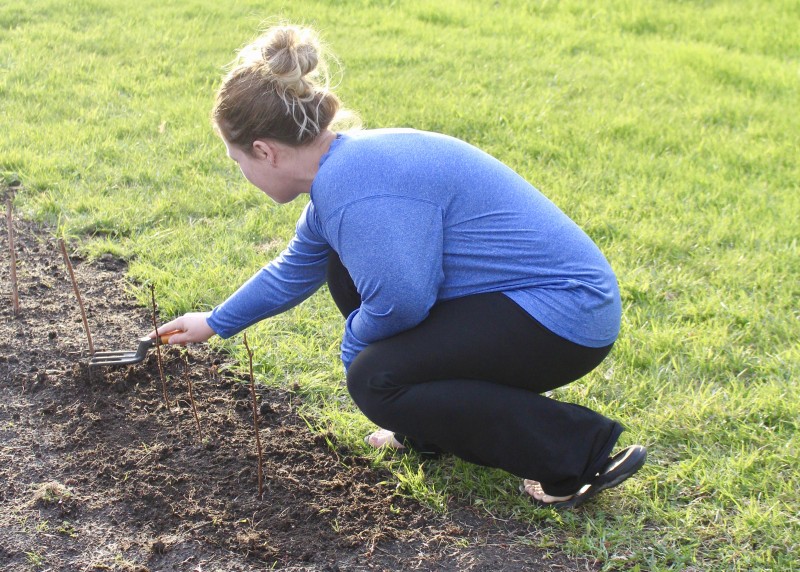 If you are like me, you are wondering: How does it work? Insect Xtreme uses Skintex MR III insect repellent technology. The Insect Xtreme line includes blankets, gear, and apparel that helps "repel mosquitoes and other insects that may carry diseases such as malaria and the Zika Virus. Skintex® MR III is a micro-encapsulated Permethrin Technology. It's the only micro-encapsulation technology registered with the EPA to combat insects on textiles."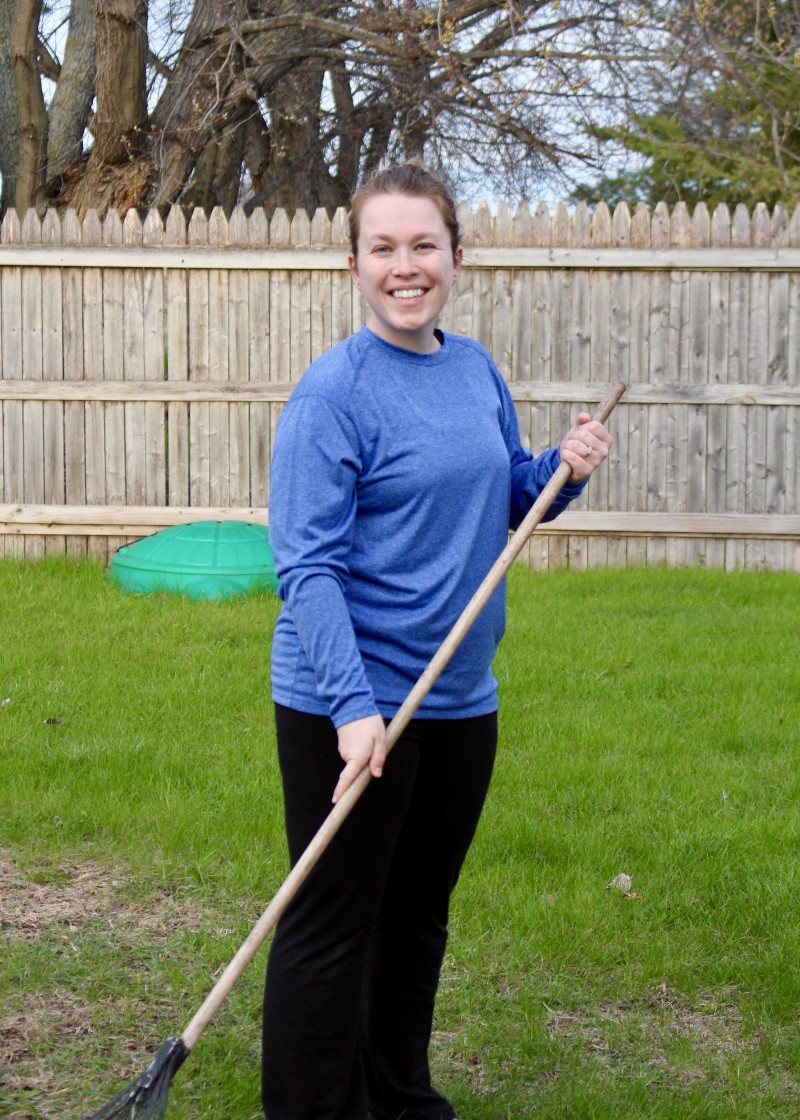 Well, what do we think? We are both super happy with our Anovotek Insect Xtreme shirts. I am wearing a large and my husband an XXL. We feel that they fit true to size. They are lightweight and perfect for spring/summer/fall weather. The shirts can be washed in the washing machine up to 25 times while maintaining superior insect protection. We love that the insect protection is odorless. My husband is even thinking about wearing his shirt bow hunting this fall (Insect Xtreme does make camo clothing as well). These shirts would be perfect for hikers or any outdoor enthusiasts who don't love being bugged by bugs!
Buy It: Head over to Anovotek to see for yourself the great selection of Insect Xtreme products they offer.
Connect: Don't forget to like them on Facebook for all the latest news and promotions.



Hi, my name is Asha. I am 31-years-old and am a nurse by profession. My husband and I have been married for over five years and together we have a sweet four-year-old daughter, a one-year-old son, and a lovable bunny named Caramel. I enjoy spending time with family, taking photographs, scrapbooking, hunting, fishing, cooking and gardening.
This post currently has 4 responses.