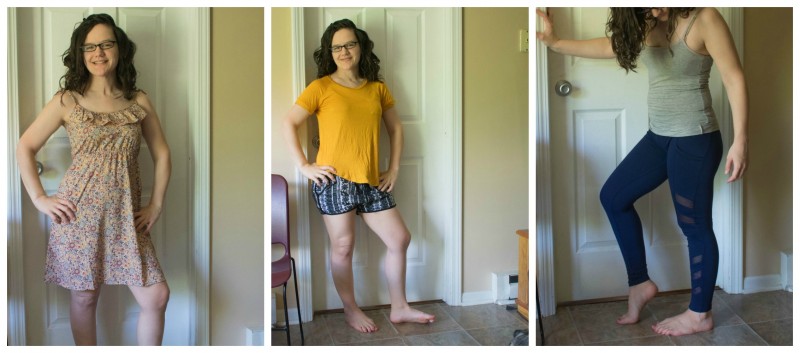 I was sent a shipment from Nadine West. There are affiliate links in this post. All opinions are my own.
Summer is officially here and my Nadine West shipment had lots of items that are perfect for summer. If you're new to Nadine West, it is a clothing subscription service. You fill out a style profile explaining what prints, patterns, colors and clothing styles you like. Then each month (or bimonthly depending on how you set it up) you'll get a big pink envelope full of clothing and accessories. You get to try them on in your home and see if they're right for you. The package includes a prepaid shipping label so that you can return any items that you decide not to keep. You will not be charged for anything that you return.
This shipment was a big one, with 15 items! Here is what was included…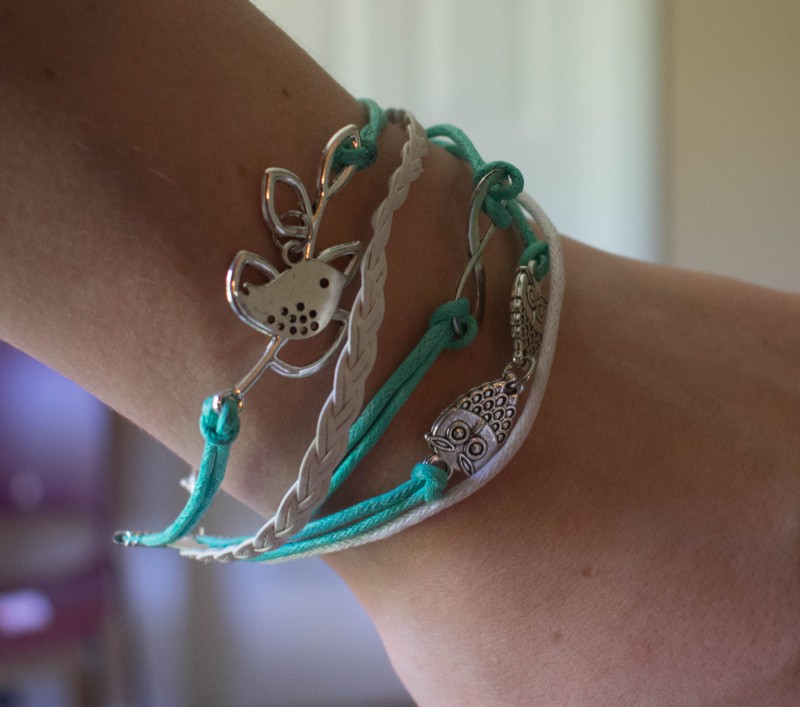 I thought this bracelet was really cute. It has some owls, a tree and a bird, and a infinity symbol on the blue strands, and some white ones mixed in between. The straps are a bit rigid so I couldn't get them all to lay flat against my wrist at first, but I think it would break in with wear. While this is cute, it is a bit too whimsical for me. It is $16.99 to keep.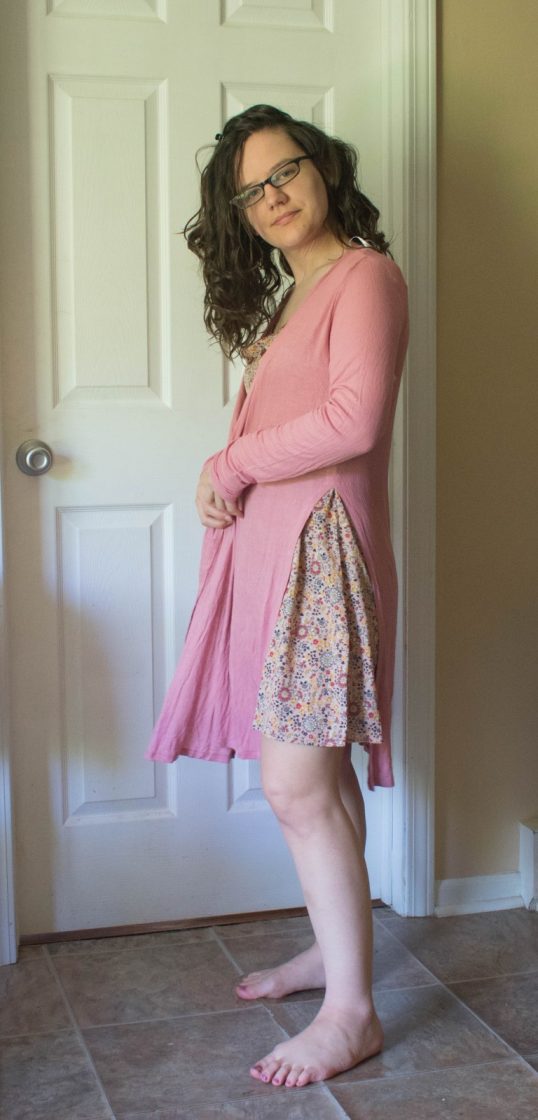 I was a bit surprised to find this "cape cardigan" in my Nadine West package this month because it's off season and they typically don't send off season items. I love cardigans and wear them in every season except summer. I'm not really into this one though because it has the slice between the back and the sides. It's one that I will pass on, but the material is really soft and stretchy. It's definitely cozy, I just wish the slits weren't there. This is $22.99 to keep.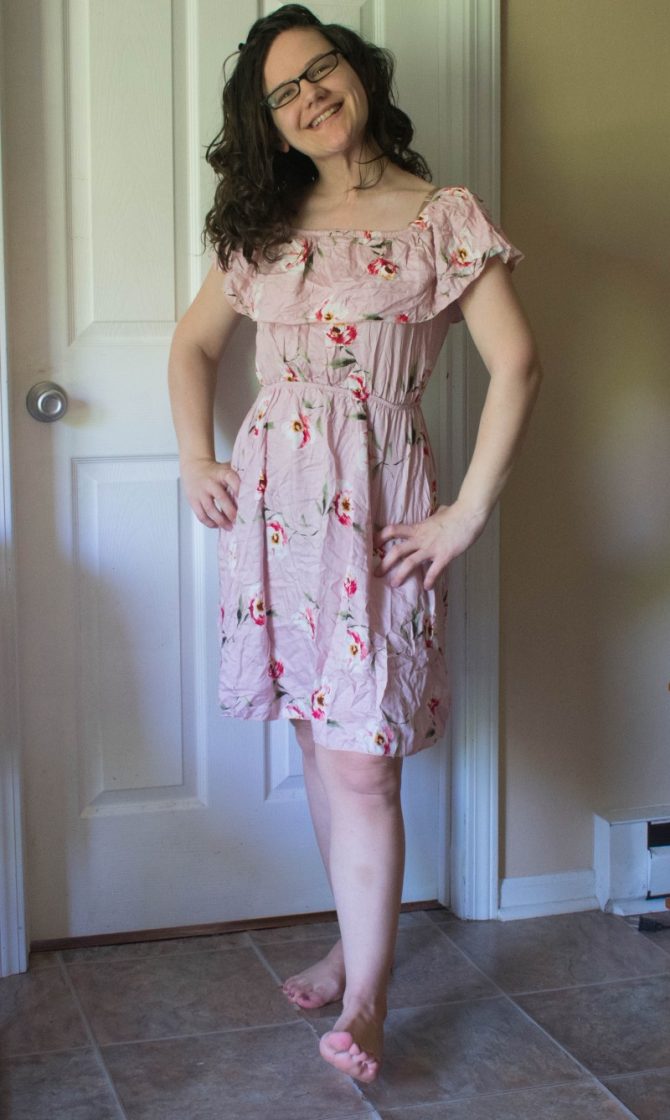 I always love seeing dresses in my Nadine West bags because several of my favorite dresses have come from this company now. This dress is a nice thin material and I like the soft pink and the pattern. I am not a fan of the ruffeld neckline so this is a pass for me, but it was close! This is $29.99 to keep.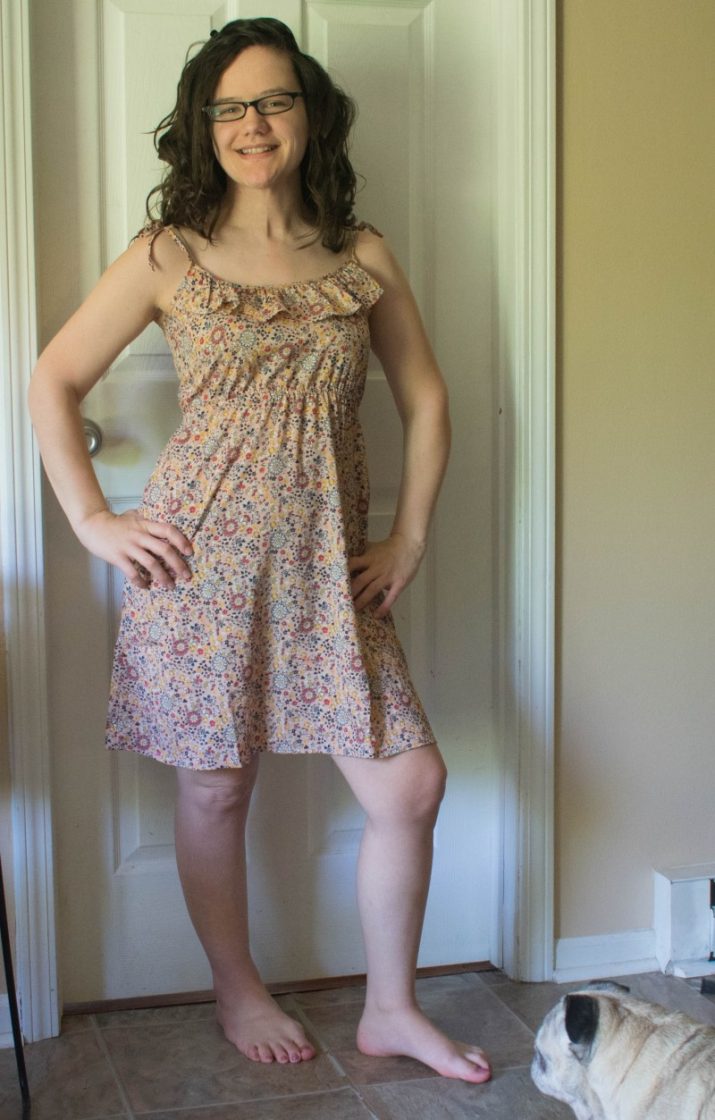 Don't mind the pug photobomb, please.
This dress is a winner for me. The material is super thin and light making it perfect for hot summer days. While I passed on the other dress due to the large ruffled neckline, I don't mind this more subtle ruffles on this one. It's really comfortable to wear becuase it only has elastic in the bust area. I like the color and pattern as well. It is $24.99 to keep.
This dress I'm still undecided on, so you guys let me know what you think! I am not usually one to wear yellows or oranges, so this dress feels very bright to me. I like the cut of it though, and the material is very soft. It has a lot of stretch so it's extremely comfortable to wear. It is $29.99 to keep.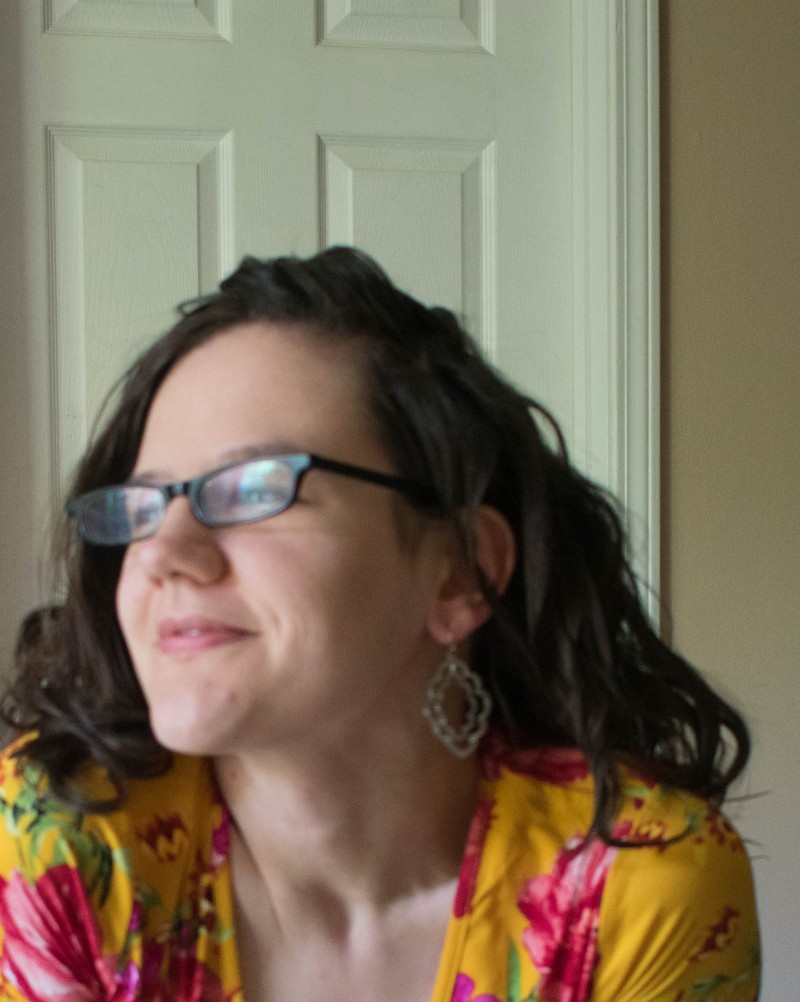 Sorry they aren't in good focus, but the earrings that were sent are silver dangly earrings. These are perfect for me because I like earrings that are noticeable but not statement pieces either. I think these fit the bill perfectly. They are $14.99 to keep.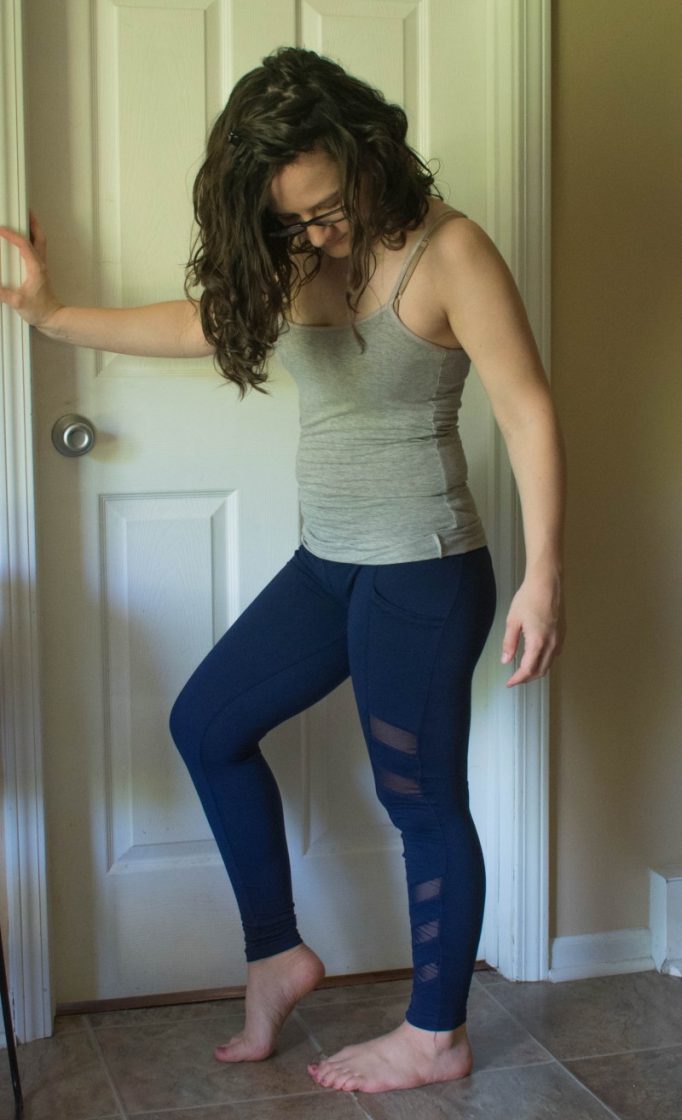 Working from home comes with the benefit of wearing basically whatever I want. Most days, I work while wearing leggings because they are so comfortable. I'm always happy to see new leggings from Nadine West. These have mesh areas that make them look rather athletic, but the material is thin and soft more like lounge pants than true workout apparel. For me, they're a win! They are $24.99 to keep.
This necklace is bigger than I would typically wear. I tend to go for subtle jewelry, so it's just not for me. It is $27.99 to keep.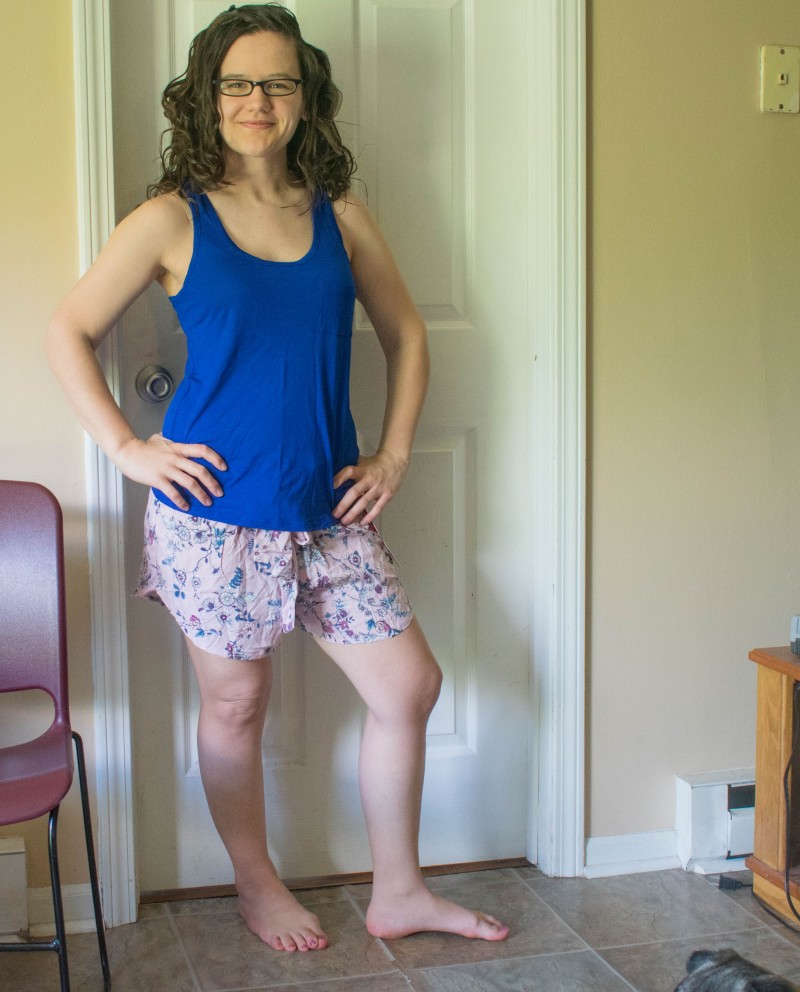 The top and bottoms here were both sent to me. I don't really wear linen shorts, so they are a no-go for me. The top is a simple tank, but I like it, especially how it is a bit longer than a lot of tanks are. No risk of my belly showing when I lift my hands over my head! The top is $15.99 to keep and the shorts are $20.19 to keep.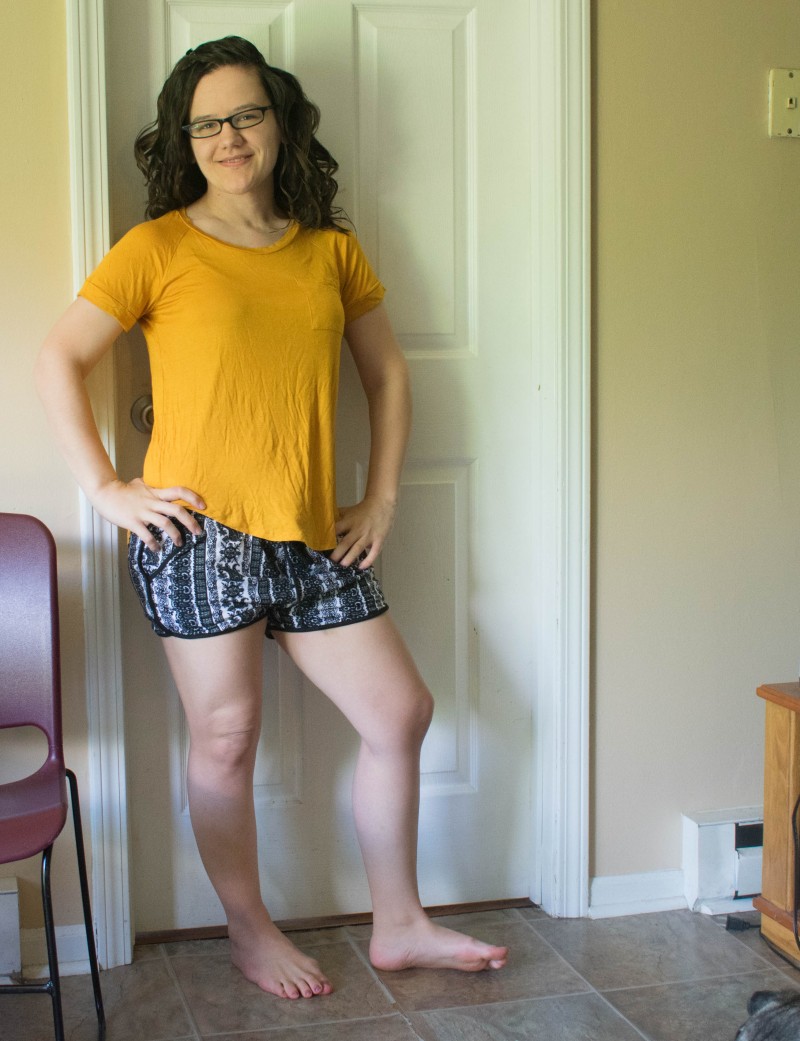 The top and bottoms here were both sent by Nadine West. The top is not usually my color, but I think it's cute with the one little pocket, and the color is bright and summery so it's a keeper for me. I don't typically wear shorts outside of jean shorts, but I really like the print on these shorts and the material is a bit thicker/sturdier than the other shorts were. So I think I may keep them too. The top is $23.49 to keep and the shorts are $21.49 to keep.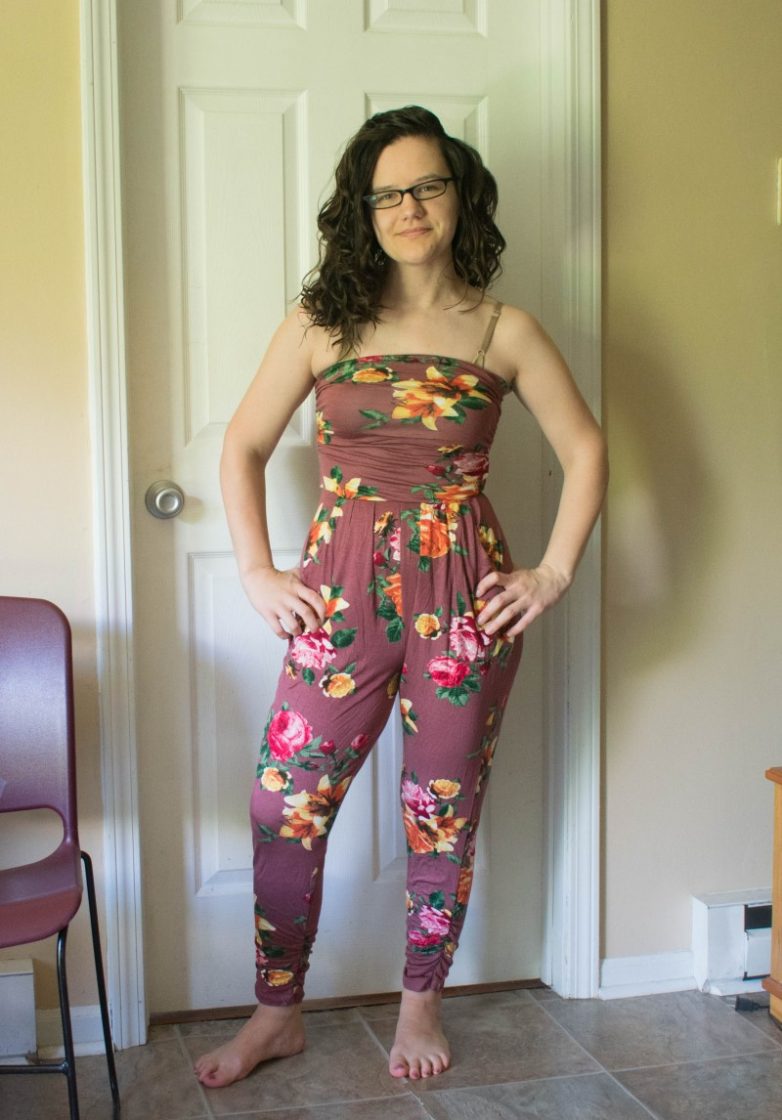 I think rompers are so cute on some girls. I like them, and I'm happy to try them on when Nadine West sends them to me, but I just never feel right in them. This romper is $29.99 to keep.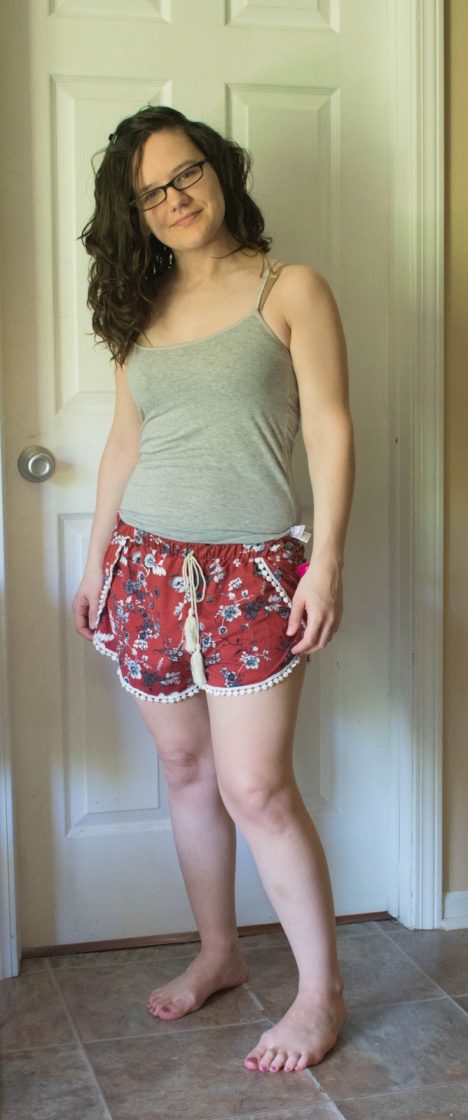 This pair of shorts is definitely not my style. They are $20.49 to keep.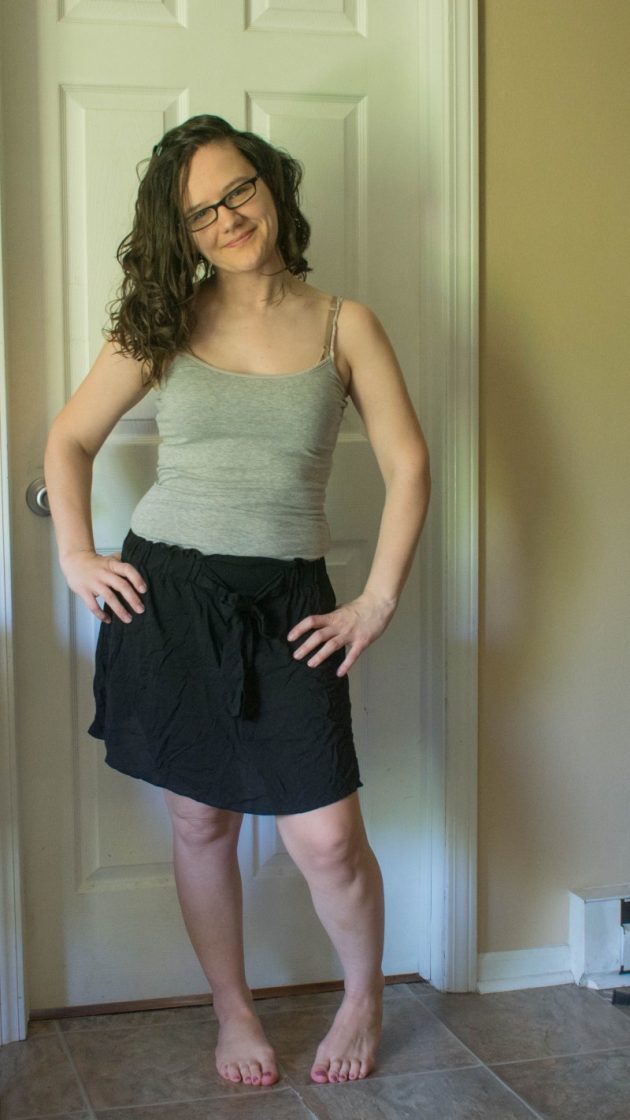 I love dresses, and yet I have a hard time finding skirts that I like. This one is a winner! It's very light material but I thought it fits cute and can be paired with a lot of different tops. It is $21.19 to keep.
Of the 14 items I was sent this time 8 are "wins" and I'm still on the fence about one more. So, this was a really successful shipment for me! I'm excited to celebrate summer with some of these clothing pieces.
Tell me what your favorite item from this Nadine West shipment was, and let me know what you think about the yellow-orange dress, too!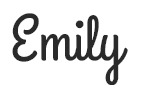 Hi there! I am Emily Evert, the owner of Emily Reviews. I am 25 and live in a small town in Michigan with my boyfriend Ryan and our two pugs. I have a large family and I adore my nieces and nephews. I am a calorie counter who loves soda. I budget to save money so I can spend it on my dogs. I love reading memoirs, and learning about child development and psychology. I love watching The Game of Thrones, Teen Mom, Sister Wives and Veep. I like listening to Jason Isbell, John Prine, Kris Kristofferson and Blue October. I created Emily Reviews as a creative outlet to share my life and the products that I love with others.
This post currently has 5 responses.