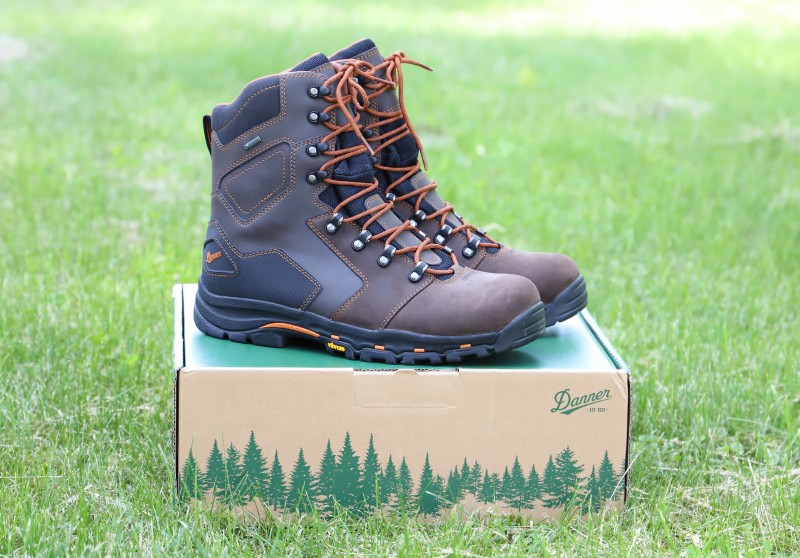 Thank you to Danner for sending me these boots. As always, all opinions are my own.
My husband is a commercial electrician and one of the biggest necessities in his line of work is a good pair of work boots. He needs boots that are comfortable, supportive, and made of high quality materials so they'll last a long time. This past year I worked with Danner to outfit my husband with a pair of warm winter boots, and he absolutely loves them. I turned to Danner again when I learned that they have a line of work boots, and I'm excited to share what my husband thinks of them after wearing them for a few weeks.
Danner Vicious 8″ Brown Composite Toe Boots
When it comes to work boots, my husband can be pretty picky. I mean, if I was wearing a pair of boots for 8+ hours a day in varying temperatures and terrains, I would be pretty picky about them too. After seven years working as a commercial electrician, he's been having some back pain which he attributes to wearing a heavy tool belt around his waist every day. While it would help to lessen the amount of tools he's carrying, that's not really possible since he's using a variety of tools at all times. He thought it might help to get a new pair of boots with better support, and I'm happy to report that he's had less back pain since wearing these boots from Danner! He chose the Danner Vicious 8″ Brown Composite Toe Boots for a few reasons, and I'll share those with you in a moment.
One of the things he was looking for in a new pair of boots was a safety toe. In his line of work, he's constantly carrying heavy spools of wire or working around things that have the potential to fall on his feet. He was looking for a composite toe because they don't get too hot or cold like steel-toed boots can. He works in a variety of climates depending on what point they're at in a job, and that means sometimes he's outside in 90 degree heat in the summer, or -20 degree heat in the winter. So a composite toe is a great option as it protects his toes but also isn't affected by the climate.
Another important feature for an electrician is having Electrical Hazard-approved footwear. These Danner Vicious boots meet those standards and are manufactured with non-conductive, electrical shock resistant soles and heels.
These boots have a low-profile, 90 degree heel and are oil and slip resistant. Tyler can be found climbing ladders, operating an electric scissor lift, or walking long distances at work each day. The lightweight support and safety of these Danner boots is further improved by a roomy fit in the toe box as well as a snug fit in the heel. Tyler actually said they "feel like he's walking on clouds". At first I laughed at him, and then I realized he was serious! He says they're the most comfortable work boots he's ever worn!
Danner's full grain leather is put through six different tests to ensure the strongest and most durable form of leather found in work boots. They're also fitted with GORE-TEX liners which are 100% waterproof and breathable, keeping water out and allowing sweat and moisture to escape. Plus, the special hardware on these boots allows the wearer to tighten from toe to top with just one swift tug.
Tyler is so impressed with these boots and I couldn't be happier that he has a high-quality pair that is supportive and helping him get over his recent back pain. I'd highly recommend Danner work boots, especially if you work long days on your feet!
Buy it: You can purchase the Vicious 8″ Brown Composite Toe Boots from Danner.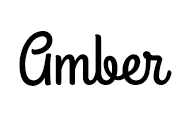 Hi there! I'm Amber, a 30 year old wife and mom of two from central Minnesota. I love to travel and to be outside with my kids anywhere the weather is warm! When I have a spare free moment, I love to read and scrapbook as well as binge-watch Netflix long after the kids are asleep. I drink too much Caribou Coffee and have a real sweet tooth but also try very hard to consume organic foods and use eco-friendly, fair trade products as much as possible. I also love socializing and sharing about my favorite products!
This post currently has 9 responses.