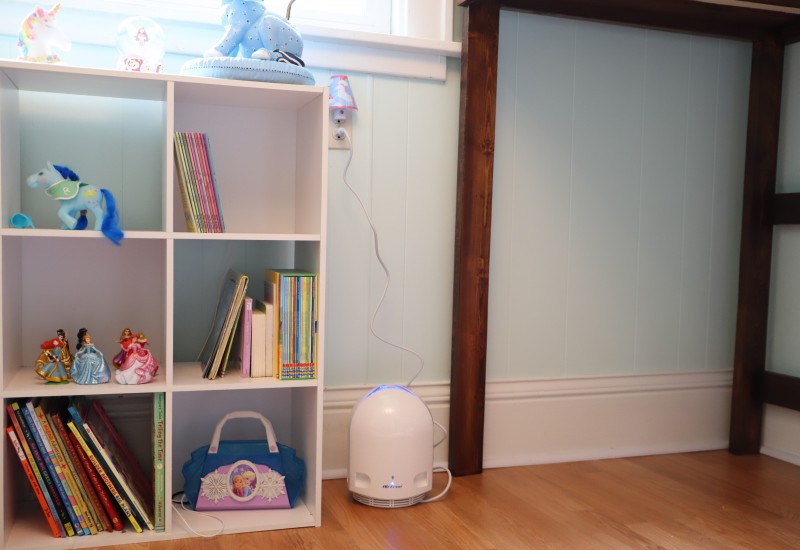 Thanks to Airfree for sending me this air purifier. As always, all opinions are my own.
This winter our previously co-sleeping daughter moved into her very own bedroom! We built her a loft bed and she's been sleeping on her own for a few months now. While she's loved it, we originally had a few issues with her having rough sleep due to allergies. She was getting nosebleeds multiple times a month and snoring while she slept. As you can imagine, nosebleeds in a loft bed are not much fun! I turned to Airfree as I know they offer high quality air purifiers and it was exactly what she needed.
Airfree P1000 Air Purifier
The Airfree P1000 Air Purifier seemed like the best option for Harper's bedroom. It's rated for rooms less than 450 square feet and hers is about 12×12 feet, or 144 square feet. With a patented Thermodynamic TSS Technology, this air purifier destroys mold, dust mites, bacteria, viruses, pollens, pet dander, tobacco and other organic allergens. We've got two cats who love to snuggle with our daughter at night, and their hair and dander can be found all over. I think reducing the dander in Harper's room has made a huge difference in how she sleeps at night.
We also live in a very old house (like, 100+ years old) and we haven't had the ducts cleaned in years. I'm sure there's dust built up in them and when we run the heat in winter or air conditioning in the summer, I'd bet things get stirred up. Since Airfree's exclusive technology is completely silent, we don't have to worry about it disrupting Harper's sleep. If you're curious about how Airfree's purifying technology works, check out the graphic below.
Because Airfree's technology is silent, honestly it can be a little hard to tell if it's working. Harper's nosebleeds have completely gone away and she seems to be sleeping well, so those are both positives! After reading up on Airfree's website, I've learned that it works similarly to boiling water. When water is boiled, the microorganisms are eliminated. When Airfree's purifiers draw in air, they heat the air up which sterilizes it. Then the air is cooled and released back into the room. This process doesn't require any filters or maintenance which is a huge bonus! The video below is a great representation of what Airfree can do when it comes to preventing mold and killing bacteria in the air.
Airfree Orange Juice mold test from Airfree on Vimeo.
The Airfree P1000 Air Purifier is environmentally friendly because it doesn't release any ozone nor ions into the air. Plus, it's small and portable so you can take it with you even for a weekend stay to improve the air. I'm allergic to dogs so we'll be taking this with when we visit friends who have pups in their house! Overall this air purifier is a great investment if you're looking to improve your air quality with zero negative effects.
Buy it: Airfree
Win it: One lucky reader will take home their own Airfree P1000 Air Purifier. This is a US giveaway ending 7/24. Enter using the Giveaway Tools form below, and good luck!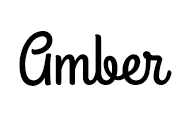 This post currently has 9 responses.