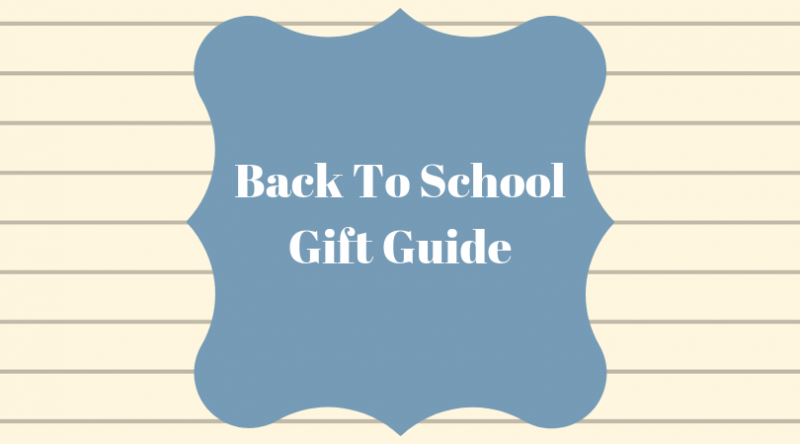 Emily Reviews writers were sent samples for inclusion in our back to school gift guide. All opinions are our own. There are affiliate links in this post.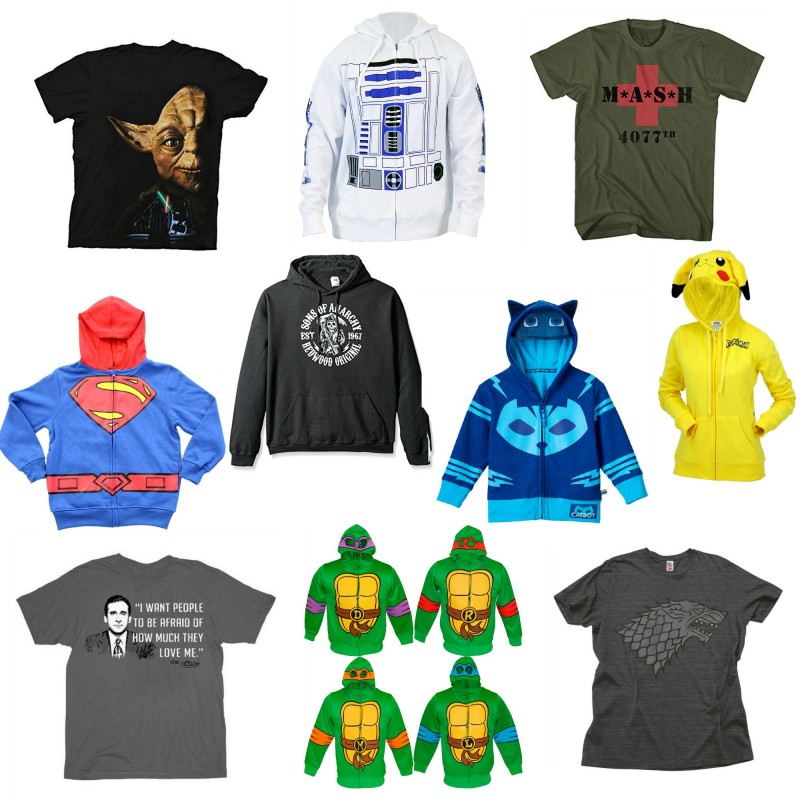 TVStoreOnline.com has the largest variety of pop culture tees and hoodies for kids of all ages! Whether you've got a toddler or teen, they'll love showing their affection for characters and TV shows off to their friends. From Star Wars to My Little Pony to The Office, TVStoreOnline.com offers high-quality, fun shirts that really display personality. Make sure you check out their entire collection!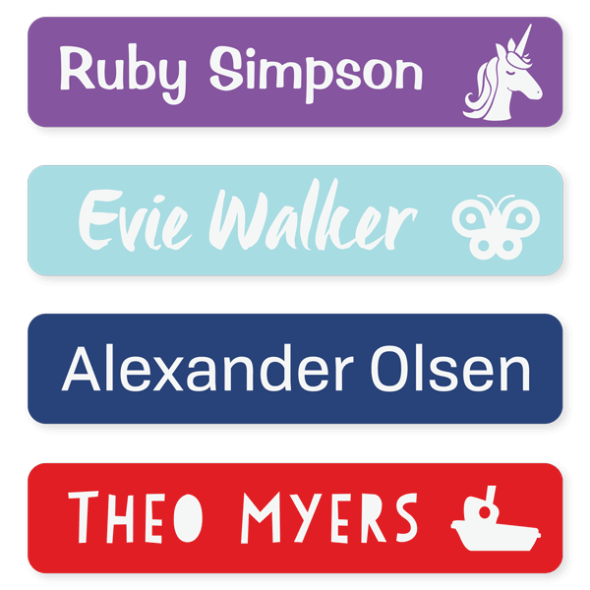 Every school year parents get the 'fun' task of labeling all of their children's school items and clothes. Stuck on You has made this much simpler with their Personalized Labels! They can be used on books, sports equipment, drink bottles, and more. Stuck on You offers so many different styles and font options, as well as fun designs. Make labeling easy with Stuck on You!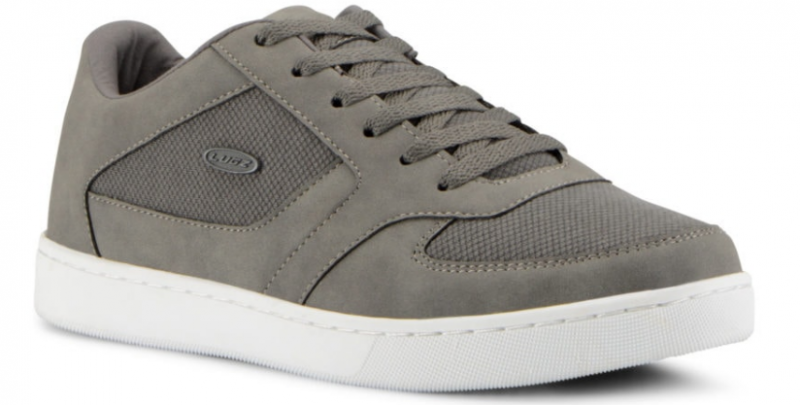 Lace-up-and go with this stylish Lugz Spry Oxford, a styling court shoe reinvented for everyday wear. Features include:
Padded Insole
TPR Outsole
Classic Lugz Hardware on Logo
Breathable Lining
Synthetic Nubuck Upper
All these great features together mean this sneaker will help keep your wardrobe on point and your feet comfortable and cool.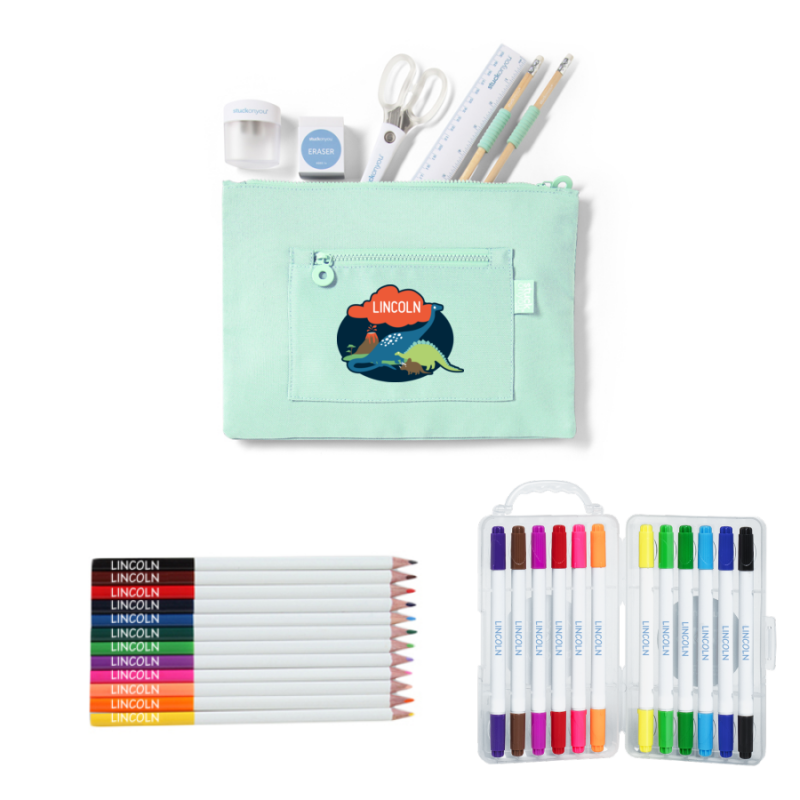 These School Kits from Stuck On You take the work out of back-to-school shopping! They come with all of the following:
Pencil Case
Markers
Colored Pencils
Pencils with Grips
Eraser
Pencil Sharpener
Scissors
Ruler
The best feature? Every single thing is labeled with your child's name! You never have to worry about there being confusion about who brought these high-quality products to school, because they'll all be labeled individually. For just $29.99 you'll have all of the essential school items in one place.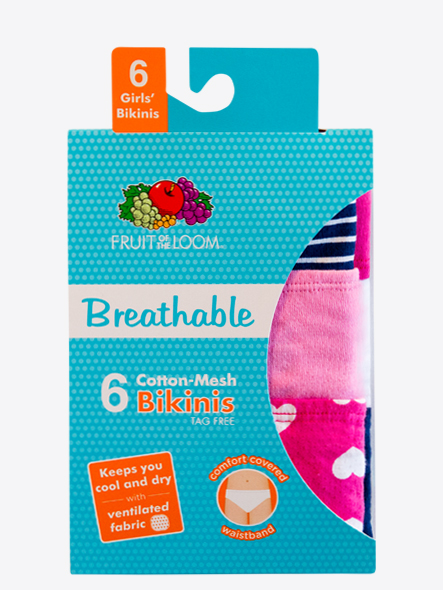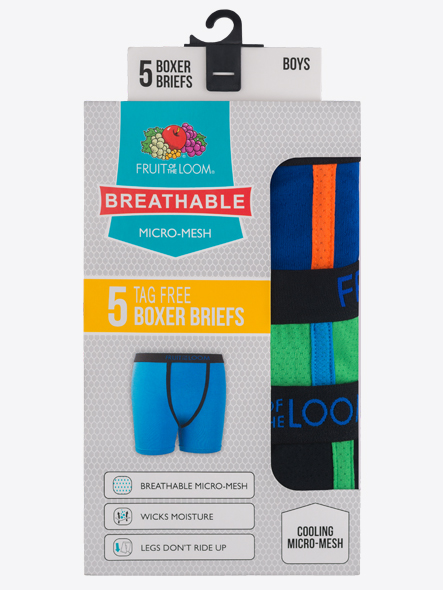 When shopping for back to school clothes, don't forget underwear! Fruit Of The Loom offers multipacks of underwear for kids (and adults!). During the back to school shopping season you can find "bonus packs" of underwear that include two extra pair for the regular price! You can find Fruit Of The Loom underclothing packs in stores like Walmart and Target, or on Amazon.com or Fruit.com.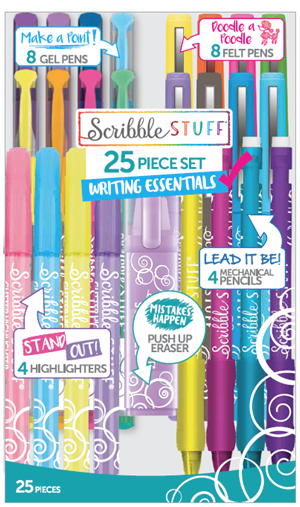 Scribble Stuff has some great writing options!  This includes their brand new 25-piece Writing Kit that sells for just $13.97.  I love that it's a great value for families as there are enough pieces in it to split between multiple children if you'd like.  This large set contains some of the top selling gel and felt pens, offering super-stylish, on trend palettes that make homework more fun while encourage self-expression and doodling through drawing and coloring.
This set includes:
8 Neon Gel Pens
8 Felt Tip Pens
4 Highlighters
1 Push Up Eraser
4 Mechanical Pencils
Box Storage
So now you can color bold with smooth rolling pens.  Write neatly with meticulous pencils.  And just enjoy all the colors of the rainbow as you work.
Enter To Win A Scribble Stuff Giveaway: Head over here to enter!
Buy It: Check your local stores Walmart during their 2019 Back To School sales.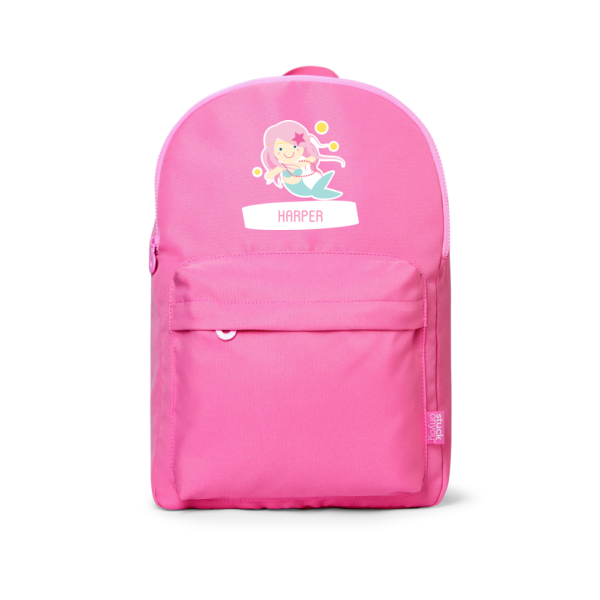 Stuck On You offers adorable, personalized Large Book Bags for kids of all ages. Made from durable, soft poly canvas and designed with style and longevity in mind, the large book bag will be treasured for years to come! The shoulder straps are adjustable and it comes with a drink bottle holder and book compartment inside. With a huge variety of colors, patterns, and fonts, the options are endless!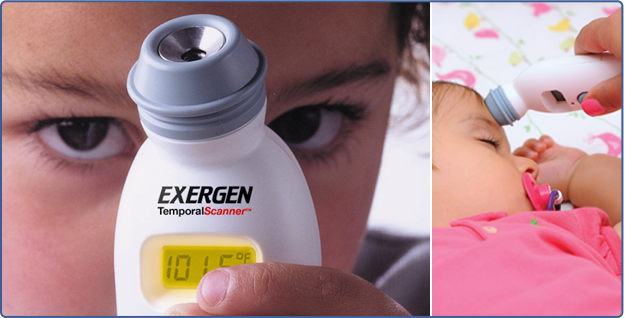 The Exergen SmartGlow Temporal Scanner is ideal for parents who are caring for a sick child of any age. This thermometer comes with four ways to make it even easier to take a temperature. It has a softly illuminated display for easy reading in any light, like checking the temp of a sleeping infant in a dark room. You can choose to keep the beeping sound on or turn it off to avoid waking a sleeping child. This smart thermometer retains the last eight readings to recall and check on fever progression. Switch between Fahrenheit and Celsius depending on your needs.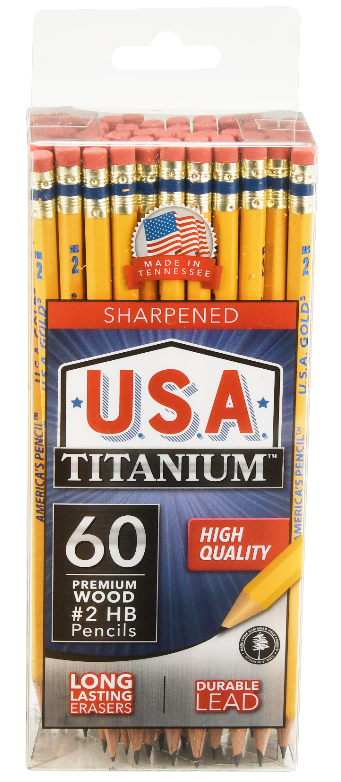 Did you know the USA Gold pencil line is made right here in America!?  They are manufactured in a factory that has operated in Lewisburg, Tennessee for 57 years. This means that families can support American jobs when they buy USA Gold pencils for back-to-school this season. Available in a variety of different count options, you'll love the following benefits:
High Quality
Sharpens Easily
Won't Jam Sharpeners
Long Lasting Erasers
Yellow Barrel
Teacher Recommended
In an April 2017 third party survey of teachers, over 89% of teachers familiar with USA Gold Pencils would recommend them for use in their classroom!
Buy It: Check your local stores Walmart during their 2019 Back To School sales.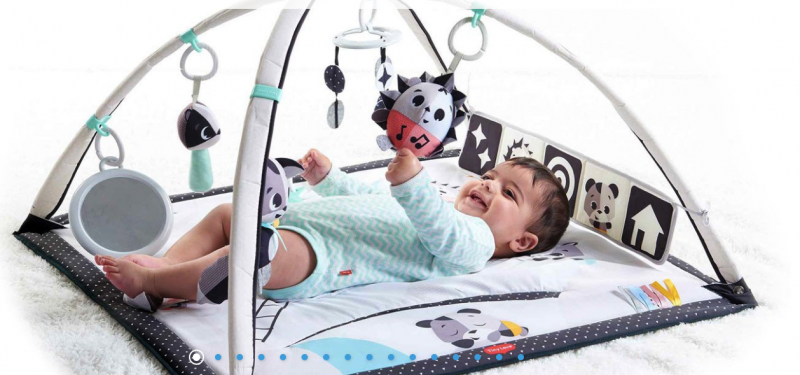 Even the littlest family members can start learning!  Designed with an on-trend black and white color scheme, the Tiny Love Magical Tales B&W Gymini Deluxe will match seamlessly with any nursery or play room.  Expertly designed to enhance the 7 developmental wonders, a trademarked set of guidelines to measure baby milestones, learning with baby can start at home.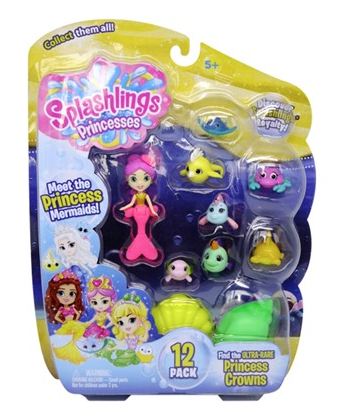 Are you looking for some small items to keep in your child's backpack to keep them busy on long bus rides?  Splashlings is introducing the latest collection of royalty, the Splashlings Princesses!  The Splashlings mermaids are back but with a whole new royal look that everyone loves.  And these adorable mermaids and Ocean Friends are now available to collect and feature adorable shells, blind bags, 6-pack sets, and 12-pack sets.  Open, play, and trade.  Splashlings are tons of fun!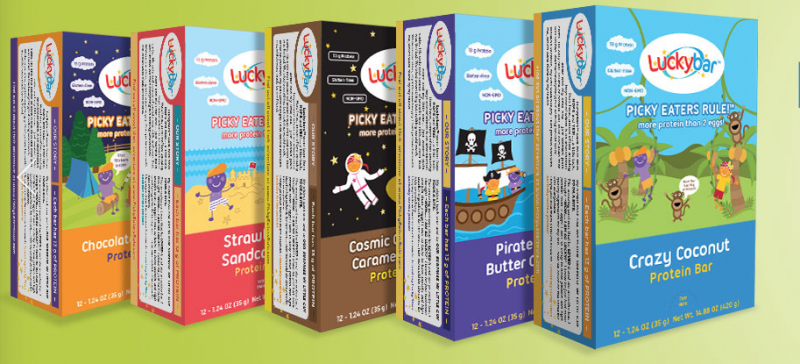 Luckybar is the perfect on-the-go breakfast solution that kids will be begging for on school days and weekends.  Proven to satisfy even the pickiest of eaters, Luckybars come in a variety of flavors, perfect for families' on-the-go. Not only are they low in sugar, carbohydrates, fat and sodium but they also have no fillers, gluten or preservatives and are the only kids bar that has more protein than 2 large eggs.
Hi there! I am Emily Evert, the owner of Emily Reviews. I am 28 and live in a small town in Michigan with my boyfriend Ryan and our two pugs. I have a large family and I adore my nieces and nephews. I love reading memoirs, and learning about child development and psychology. I love watching The Game of Thrones, Teen Mom, Sister Wives and Veep. I like listening to Jason Isbell, John Prine, and other alt-country or Americana music. I created Emily Reviews as a creative outlet to share my life and the products that I love with others.
This post currently has 3 responses.