Thank you to Naipo for sending me this shoulder massager. As always, all opinions are my own.
If you've been following the blog for awhile, you know that my husband is a commercial electrician. That means he's on his feet eight hours a day, wearing a twenty pound tool belt around his waist. As you can imagine, that's hard on his back and neck, and he comes home with knots in his shoulders all the time. I turned to Naipo for their Shiatsu Shoulder Massager and it's made a world of difference for him!
Naipo Shiatsu Shoulder Massager
This Shiatsu Shoulder Massager has three intensity levels depending on the type of massage you're looking for. The low setting is best for daily relaxation and for elderly folks. Medium is great for stiff muscles and people who sit at desk jobs during the day. The high setting is best for in-depth massage.
This massager isn't just for your neck and shoulders! It features flexible shoulder straps to help deliver deep tissue massage. The reversible straps are designed to help you move the massager to various areas of your body including the neck, shoulders, back, thighs, legs, and other hard-to-reach areas.
The u-shape design helps to fit different areas of the body snugly. I was surprised at how large the massage area of the product is, but it has eight 3D massage nodes that rotate for that deep shiatsu massage. The massage direction changes every minute or can be changed manually.
On top of massage, this Naipo product offers soothing heat to help alleviate fatigue and tension. All of these features can be adjusted using the convenient shoulder-pad. This shiatsu massager also comes with a UL-certified adapter and car adapter for use in the car, at home, office, or while traveling.
My husband likes to use this massager a few times a week when he's feeling particularly stiff. He said it helps loosen things up and he's less sore when he wakes up in the morning, which is a big win!
Buy it: Amazon
Discount: Use code NAIPOC12 at checkout to save 25% on your purchase!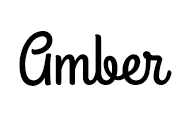 Hi there! I'm Amber, a 30 year old wife and mom of two from central Minnesota. I love to travel and to be outside with my kids anywhere the weather is warm! When I have a spare free moment, I love to read and scrapbook as well as binge-watch Netflix long after the kids are asleep. I drink too much Caribou Coffee and have a real sweet tooth but also try very hard to consume organic foods and use eco-friendly, fair trade products as much as possible. I also love socializing and sharing about my favorite products!
This post currently has 5 responses.