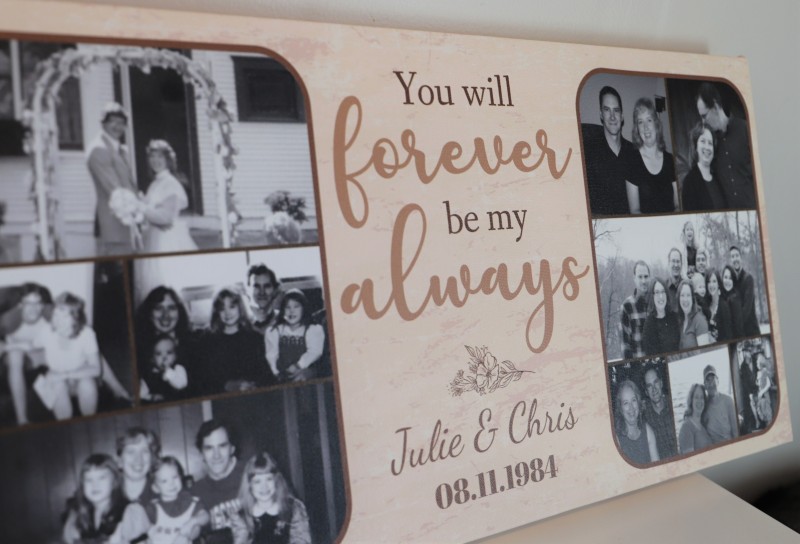 Thanks to 365Canvas for sending me this beautiful canvas. As always, all opinions are my own.
My parents celebrated their 35th wedding anniversary this year, and I wanted to find them a beautiful canvas print to showcase their amazing commitment to each other. I have two siblings so we decided to go together on a sunset cruise and dinner for them, as well as a stunning canvas from 365Canvas. 365Canvas offers a large variety of personalized canvases and it was tough to narrow down which anniversary option to choose! Here are just a few anniversary canvases they offer.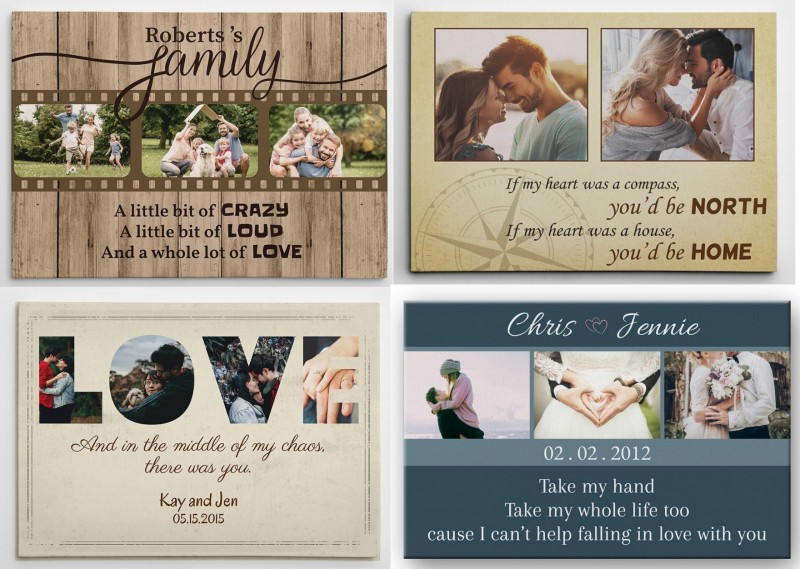 365 Customized Canvases
For my parents, I decided to go with the "You Will Forever Be My Always" Custom Photo Canvas. I wanted a canvas that would show their anniversary date as well as include a quote and photos which is why I went with this one; plus I thought the color scheme would match their living room or bedroom decor well. The process of creating the canvas was so simple on 365Canvas' website. I was able to upload my photos and input my parents names and their wedding date just by clicking each section and adding my customization.
The canvas actually has spots for two photos, but I decided I'd like to include more than that on my parents canvas. I decided to do this because I wanted to include their wedding photo but they didn't have a professional photographer, so their wedding photos aren't very high quality. I knew their wedding photo alone wouldn't translate well onto this large canvas, so I decided to make collages including their wedding photo, photos from our family as we were growing up, and more recent photos as well. I created these using a free program online, and then saved them to my computer and uploaded them on the 365Canvas website.
When I received the canvas in the mail, I was very happy with the quality and how the collages turned out. This is a 24″x12″ canvas and I think it's the perfect size for an anniversary gift. You can (of course) use color photos on your own canvas, I just chose to make mine sepia to go with their color scheme and make the canvas less 'busy' looking. The canvas comes with a sawtooth hook on the back which makes hanging it simple.
We gave the canvas to my parents this weekend and they absolutely loved it! They think it's beautiful and my mom told my dad he'd have to hang it up immediately. I think it was fun for them to see some of our older family photos and have a way to display those along with more recent photos of our growing crew. I wanted to show how their 35 years of marriage has blossomed into children, marriages, and grandchildren and I think this canvas was the perfect way to do that!
Buy it: 365Canvas
Discount: Save 20% on your order with the code 365canvasEmilyreview at checkout!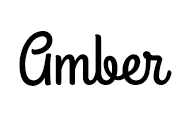 Hi there! I'm Amber, a 30 year old wife and mom of two from central Minnesota. I love to travel and to be outside with my kids anywhere the weather is warm! When I have a spare free moment, I love to read and scrapbook as well as binge-watch Netflix long after the kids are asleep. I drink too much Caribou Coffee and have a real sweet tooth but also try very hard to consume organic foods and use eco-friendly, fair trade products as much as possible. I also love socializing and sharing about my favorite products!
This post currently has 9 responses.