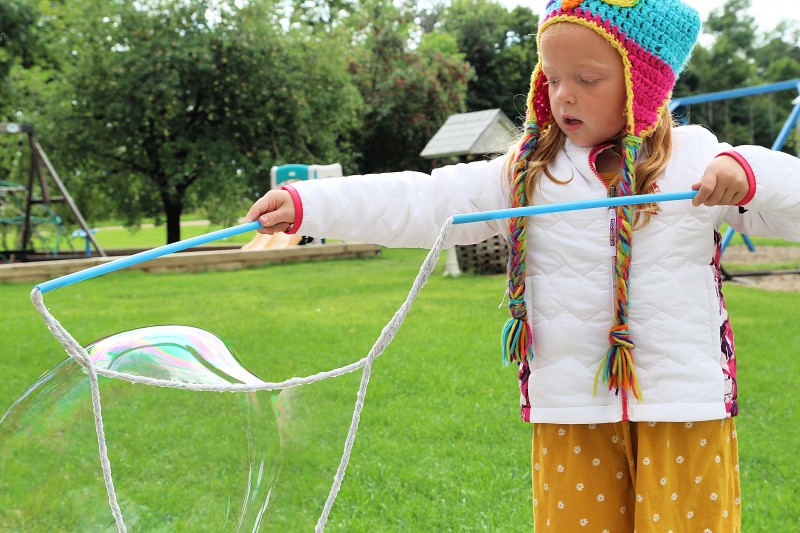 I received product from Shred Dog to facilitate this post.  As always, all opinions are my own.
I hate to admit it but the weather has already begun to change here in Minnesota.  Instead of a scorching August where beach days are a must, I've been bringing my sweatshirt everywhere I go.  The nights are already getting cooler and as kids prepare to head back to school, jackets will be necessary.  So because of the weather, two of my kiddos are helping me test out some Shred Dog gear and we are absolutely in love!  Here's why.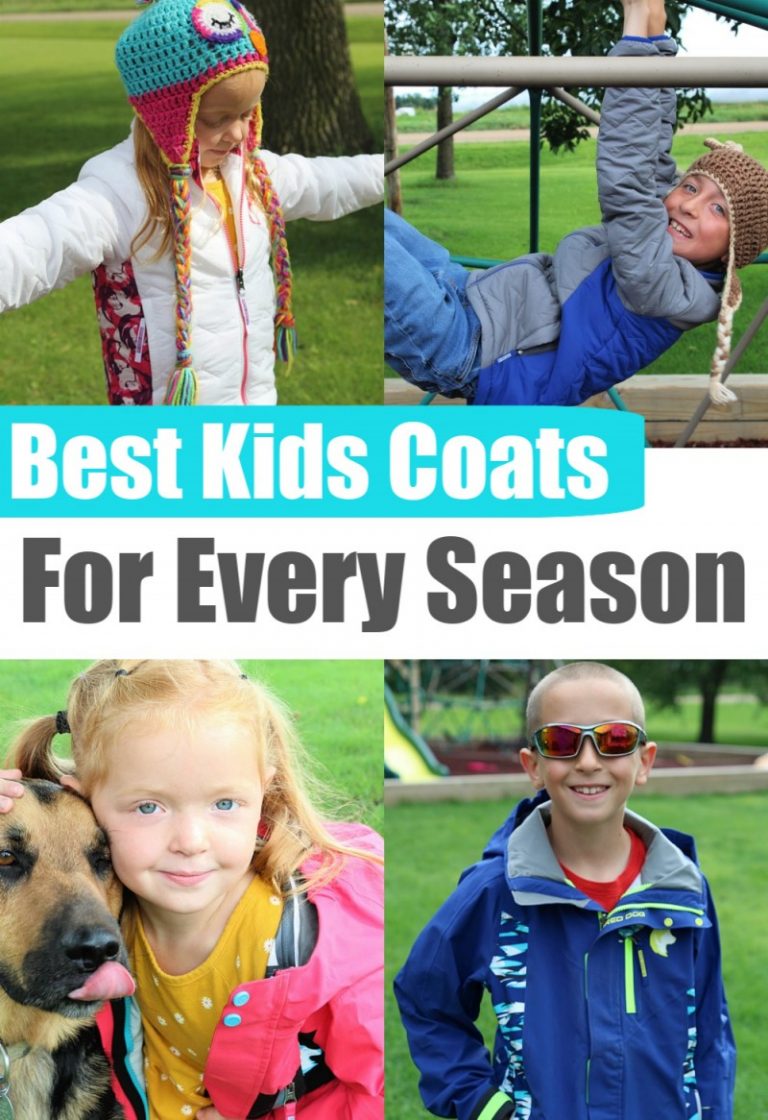 Shred Dog Kids Gear
First off, in case you're new to Shred Dog gear, I'll share a little background.  Shred Dog is a premium outdoor apparel brand who specifically designs amazing products for kids.  They are on a mission to get more kids outside, creating lifelong memories they'll cherish forever.  Shred Dog offers higher performance as they aim to keep kids warm and dry.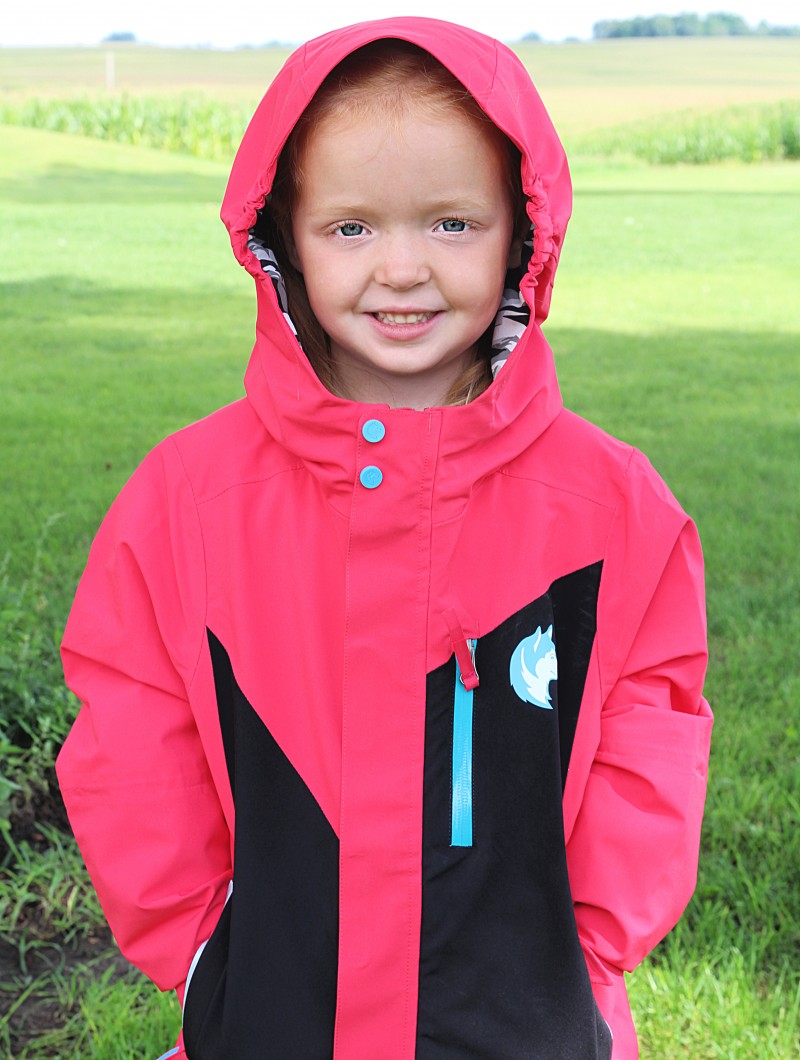 What Makes Shred Dog's Gear Different:
There are several reasons why Shred Dog is different.  They've designed their brand with both kids and parents in mind.  Here's our list of top reasons why Shred Dog is the best choice: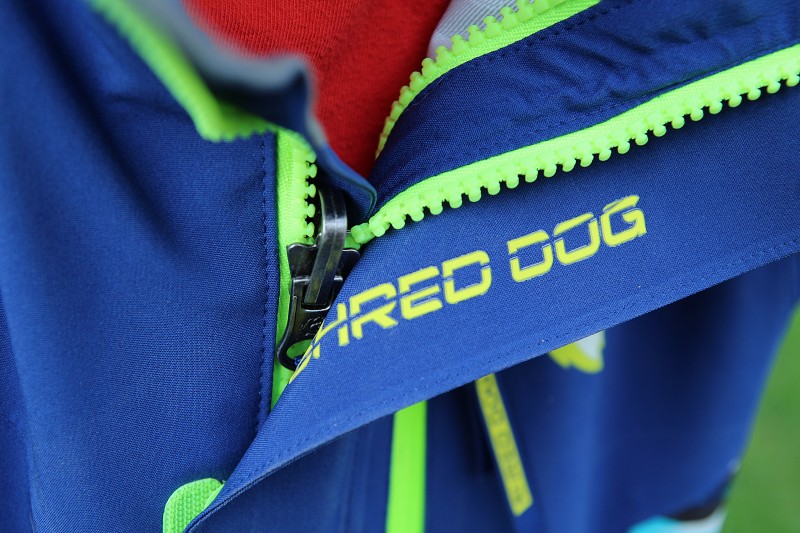 Customer-Driven Design Process:
Do you ever feel like brands just aren't listening to you?  Well, that's one thing you'll NEVER have to worry about with Shred Dog.  While other brands develop new products behind closed doors with limited to no customer input, Shred Dog prefers to provide total transparency. They offer a customer-driven design process for developing their new products.  This allows your family to have direct input!  So their customers are the ones influencing the styles, colors, and features of Shred Dog products.
Adjust-A-Fit System
Because we all know that kids grow REALLY fast, Shred Dog has created a way to make their gear last longer.  They've designed a system called Adjust-A-Fit that allows for their sleeves and pant legs to be extended and reduced in length.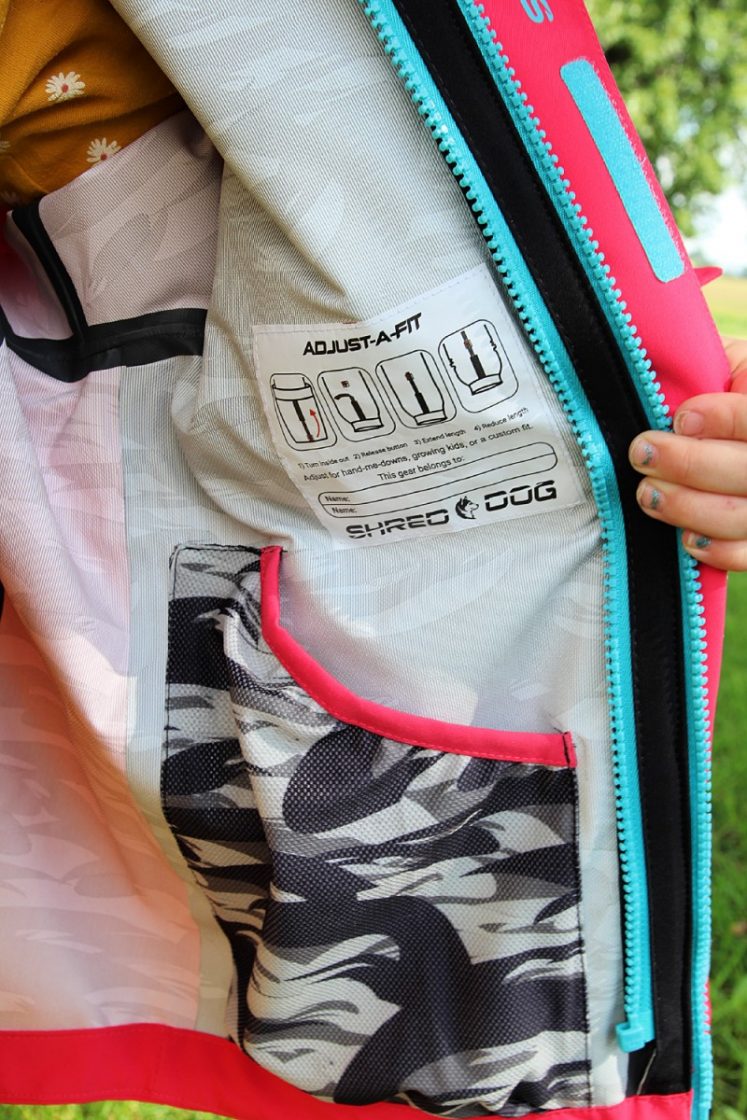 What this means is that with adjust a fit, it will allow the sleeves or pant legs to "grow" with their original owner and then shrink back down once the product is ready to be handed down to a younger sibling.  This extends the life and usefulness of the product. The system can also be used to create a customized fit for kids that have longer or shorter limbs than traditional sizes typically accommodate.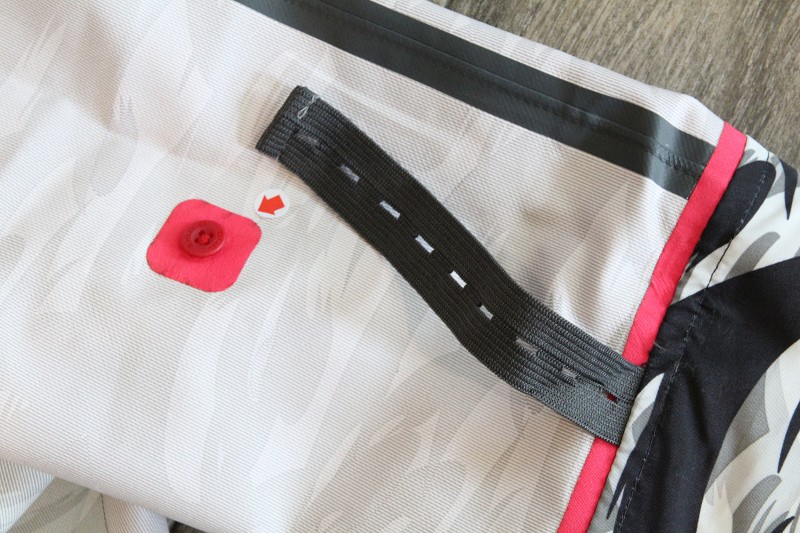 To explain even better, here's a video:
Separate, Integrated Layers
Shred Dog offers their layers individually, as opposed to the typical insulated hard-shells that are one piece.  Their pieces are offered individually as insulator jackets or hard-shells.  Which, if purchasing both, can be used as a "3-in-1" configuration.

The insulator jackets are styled and cut with a longer torso (including a drop-back hem) so kids can wear them to school as a standalone jacket in the fall, winter, spring, or on chilly summer evenings.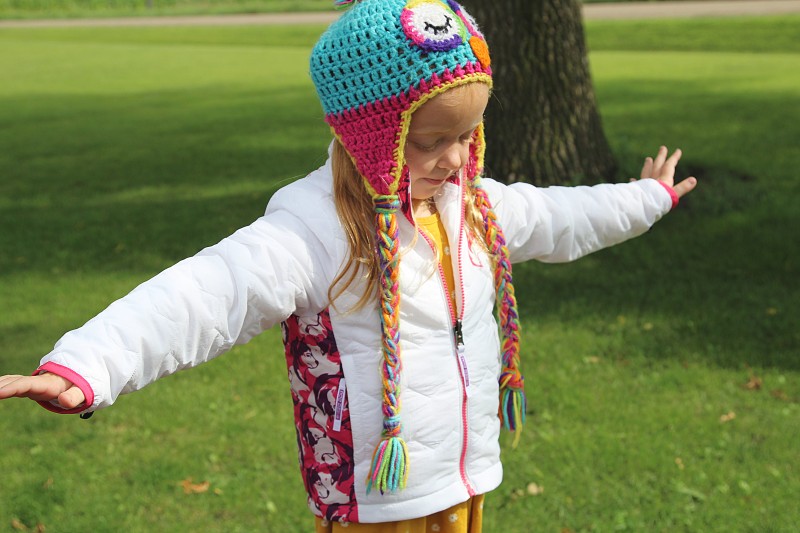 Ethical Manufacturing
The Shred Dog company is 100% committed to responsible, ethical manufacturing, and will not compromise on that commitment to save a few bucks. They will only work with WRAP certified and FLA compliant factories that ensure safe, humane, lawful, and ethical manufacturing.
Our Thoughts:
To help facilitate this review, we received coats for two of the kids.  Both received a hardshell as well as an insulator.  Upon arrival, the quality was IMMEDIATELY evident.  These coats are well made!  Not to mention functional and cute as well.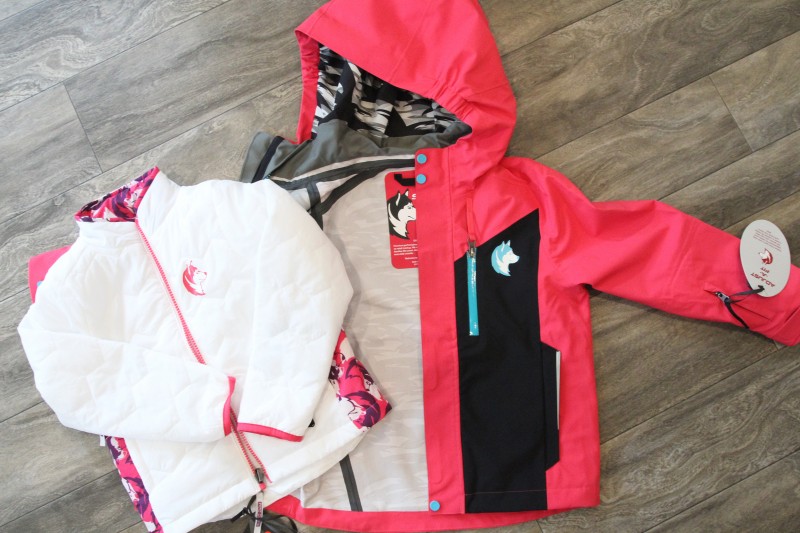 Toddler Line
One thing to note: the shell styles are slightly different for the younger kids in size 4-6.  Shred Dog left off a few features to keep the cost down and the color options are slightly different in this size as well.  But they are still a great option for the younger crowd.  We've been utilizing the hard shell and insulator separately for now but, being in Minnesota, it won't be long before we put them together to protect against the elements.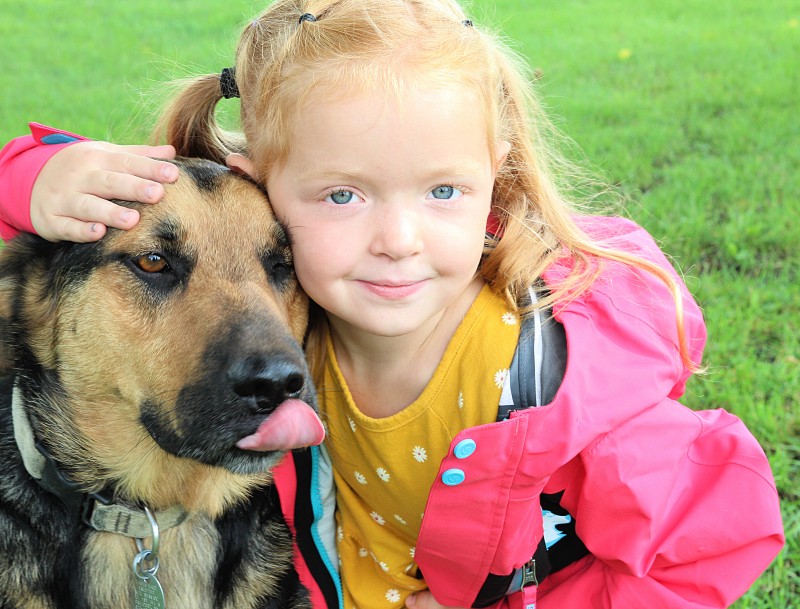 The bold pink color on the toddler hardshell is super pretty in person.  It's eye-catching and stands out in a crowd.  And the bonus pockets are a plus.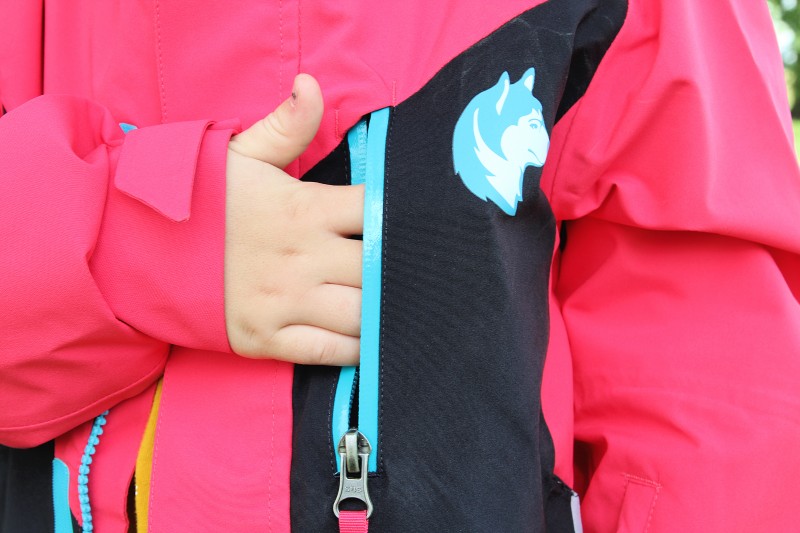 Our daughter also loves the fact that the insulator also features pockets.  Perfect for chilly days or, since they have zippers, storing treasures!  My kids are obsessed with pockets.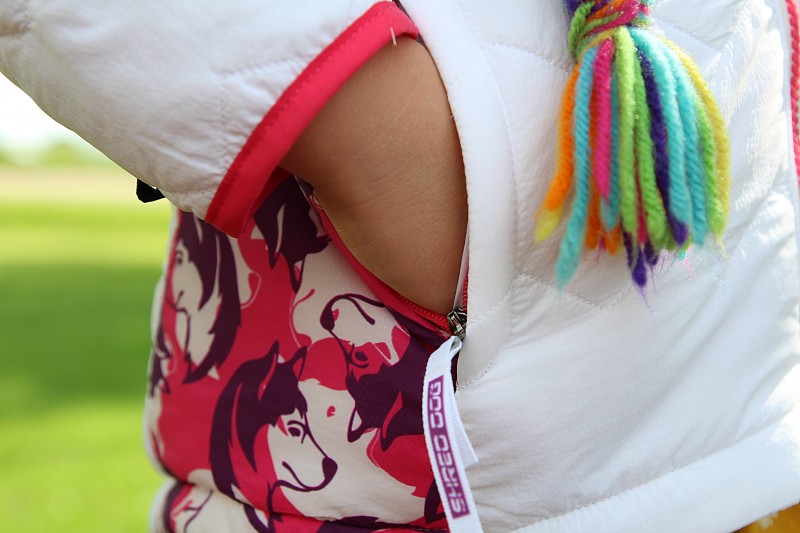 Overall, we love the Pups Hardshell and Akita Insulator.  The only thing I could think of altering is to possibly add a hood to it too.  The downfall to that would be that come winter, when both the Insulator and Hardshell jackets are being used together, there would then be two hoods to deal with.  But I don't think that would necessarily be a bad thing either.  Personal preference on this I guess.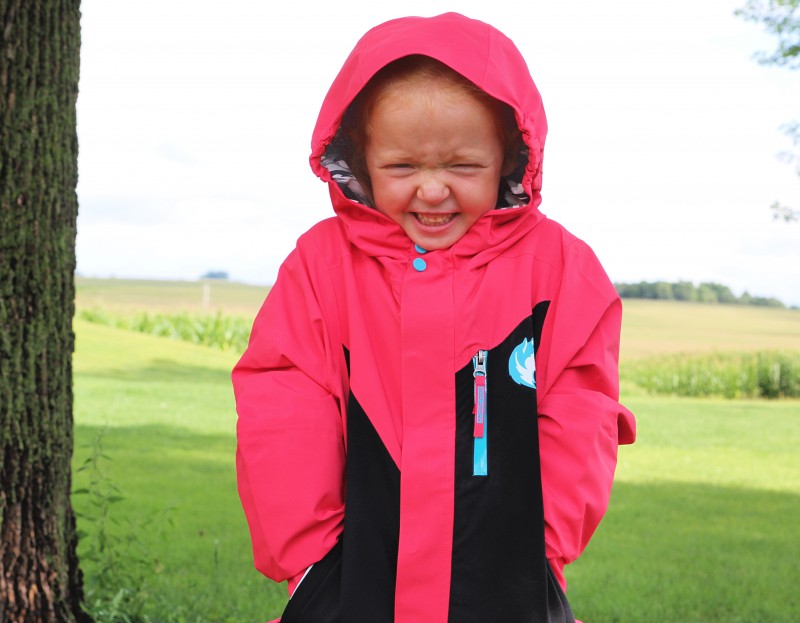 Big Kid Line
One thing to note is that all Shred Dog Insulators, in both lines, feature 3M Thinsulate Insulation.  This original, thin, light-weight, and warm synthetic insulation is comparable to other big brands.  Not only does it perform well, it's also water resistant.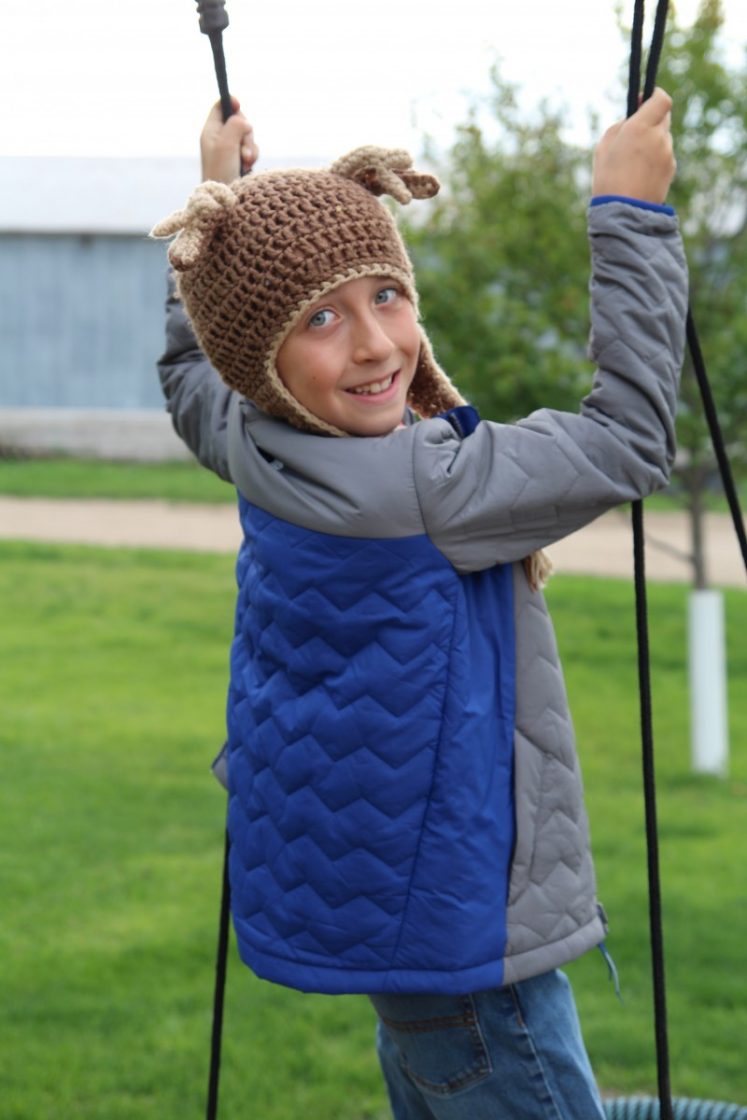 This year-round  Insulator is an essential for kids that love to be outdoors.  The technical fabrics and performance, luxurious feel offering top-notch comfort, and sharp look of this jacket make it a great choice as the kids head back to school.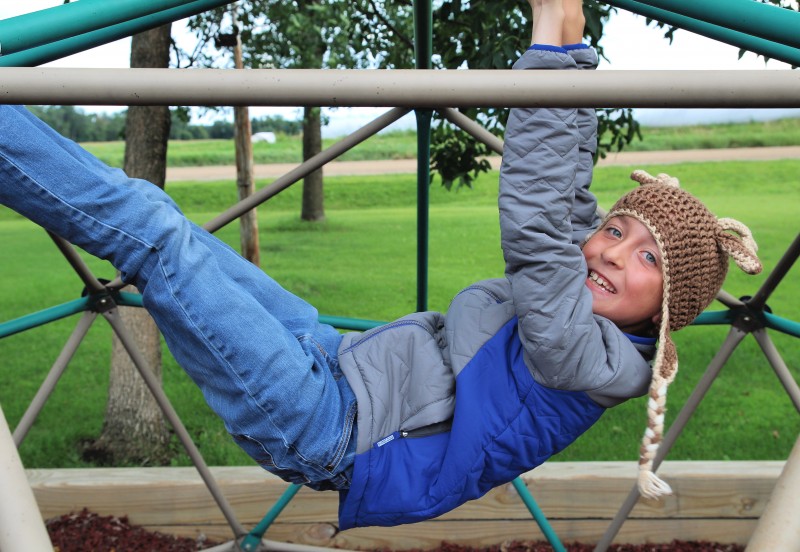 The Duke Hardshell is no ordinary boys hardshell coat. It features an elite waterproofness and breathability, underarm ventilation, and Shred Dog's custom Adjust-A-Fit System to lengthen or shorten the sleeves.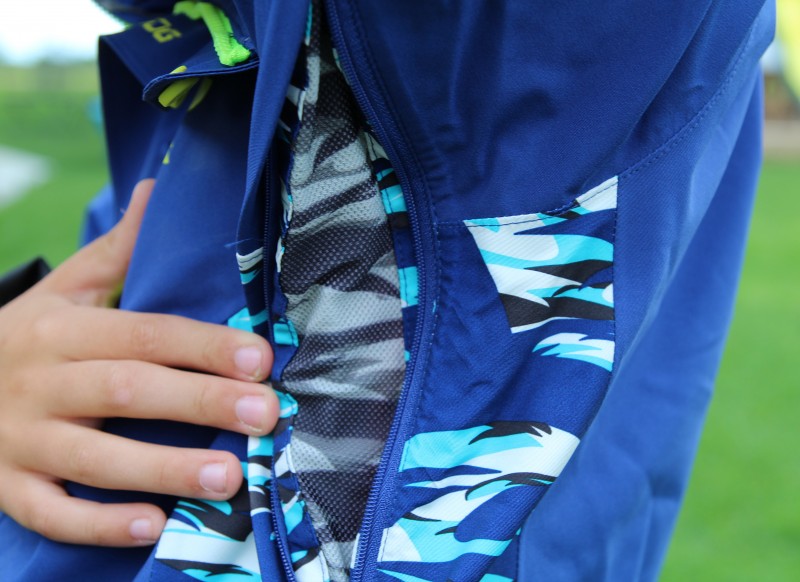 The Shred Dog hardshell options are sold un-insulated to be designed for maximum versatility by being able to help regulate body temperature by adding or removing layers underneath.  (So don't forget to grab an Insulator Coat too.)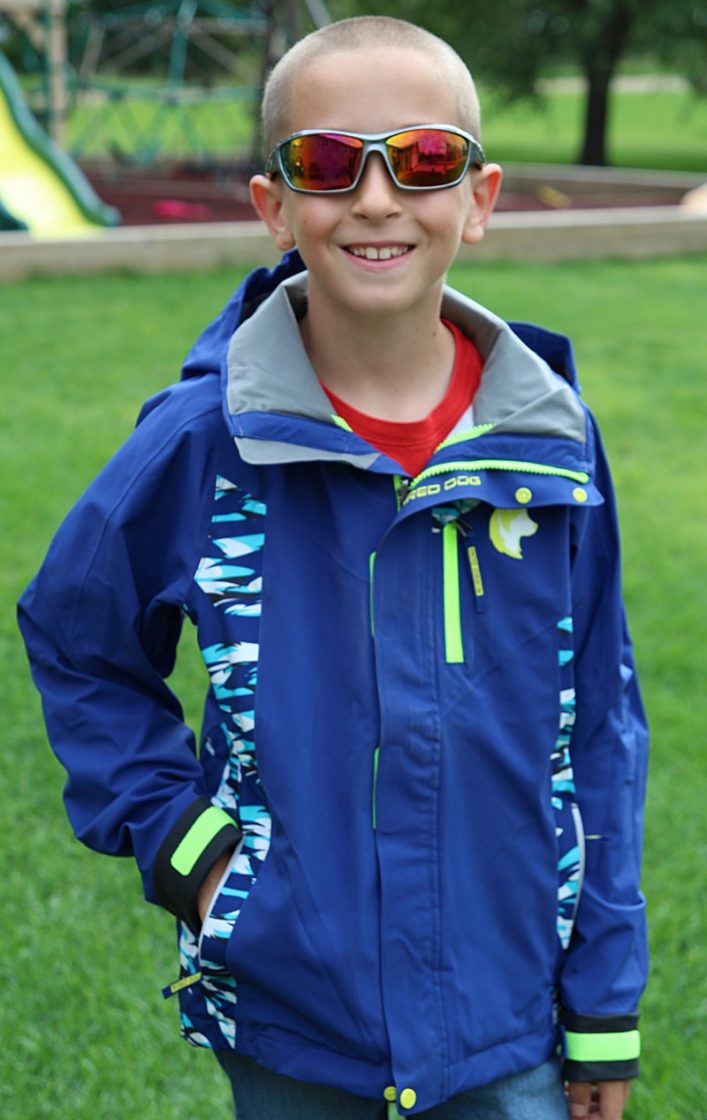 As you can see, Shred Dog gear is comfortable, flexible, and definitely won't inhibit play in any type of weather.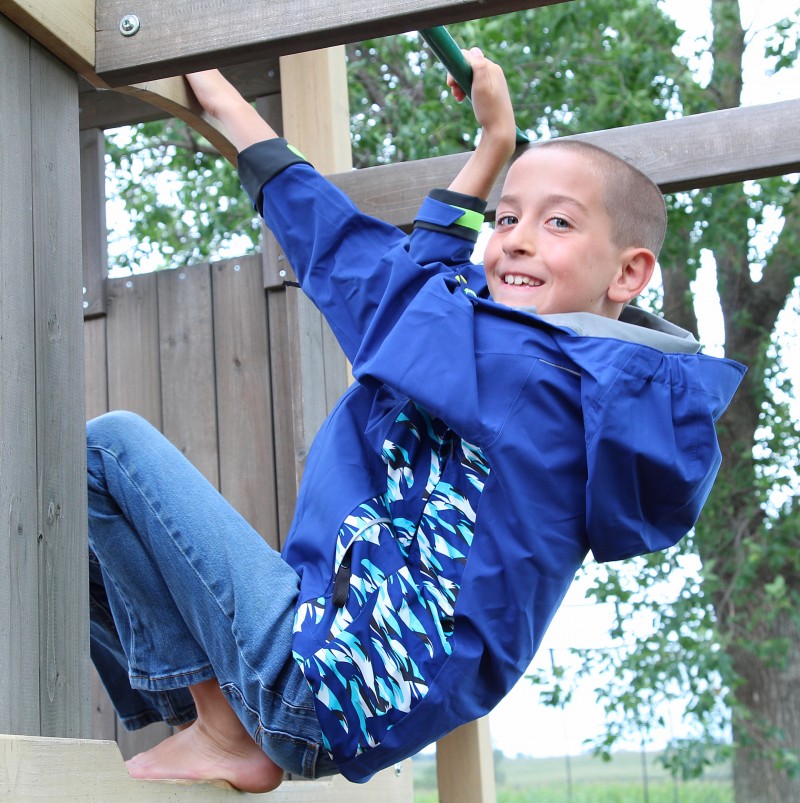 The BEST Coats To Get Your Child Through Every Season
The kids really like their new Shred Dog Gear.  I love how functional it it while the kids like the colors and the fact that they are comfortable.  So if you're on the hunt for some back-to-school coats that can grow with your child and last all year and for every type of weather, head over to Shred Dog.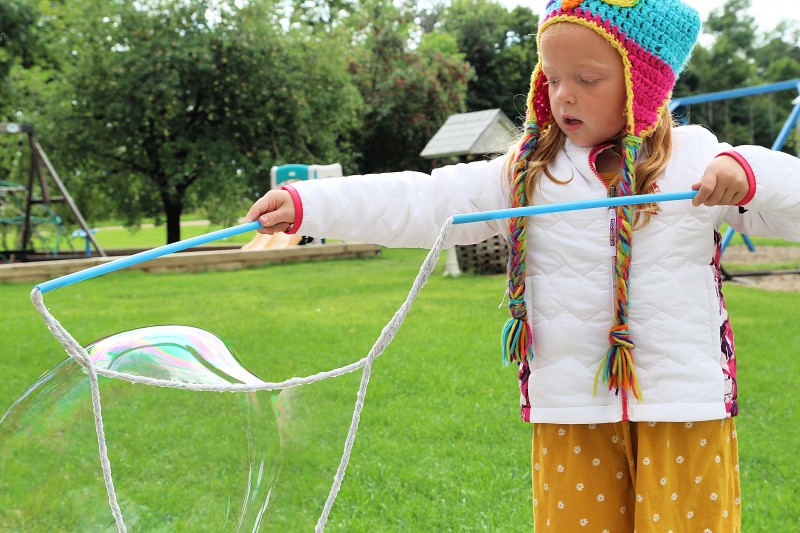 Connect With Shred Dog
Website / Facebook / Twitter / Instagram
DISCOUNT CODE:
Receive 25% off your Shred Dog order by using the discount code "EMILY25", exclusively for Emily Reviews readers!  This code does expire Nov 30th so don't delay.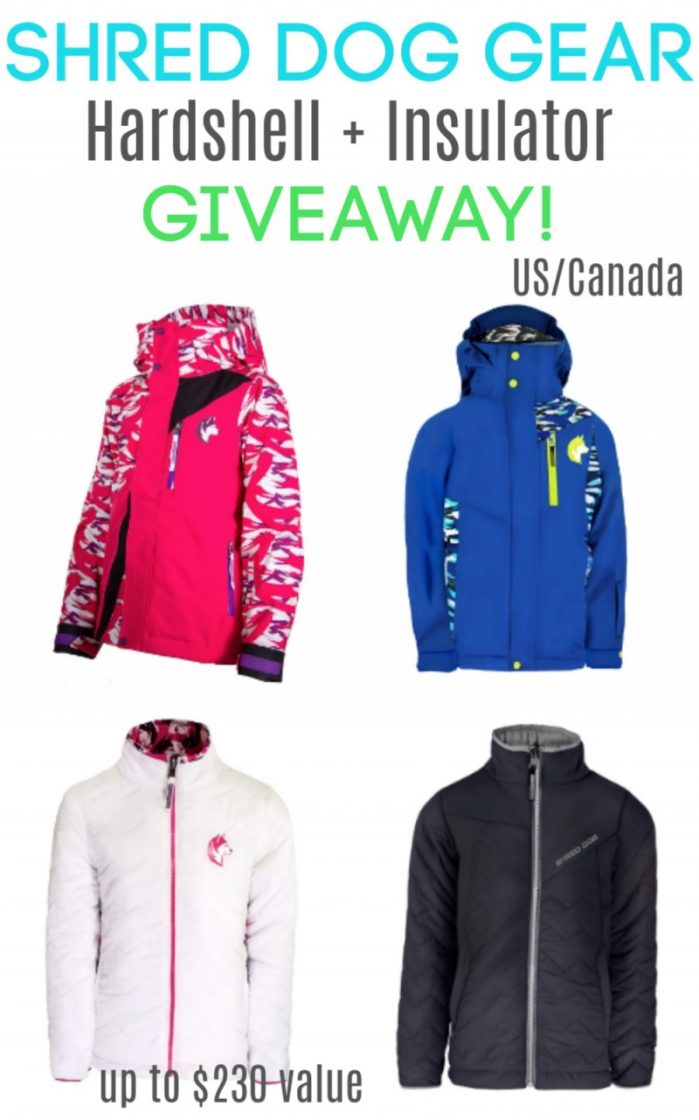 Win It: Shred Dog Gear is generously offering one of our lucky readers a duo prize consisting of an Insulator and Hard Shell!  (Total retail value $230 for the larger sizes, $210 if size 4-6.)  This giveaway is open to the US and Canada.  For your chance to win, enter the Giveaway Tools below. Good luck!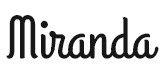 I'm a city girl turned country by my awesome husband and we have three busy boys and two darling daughters. I love spending time with my family, reading Karen Kingsbury novels, and catching up with friends while our kiddos have play dates. I'm blessed beyond measure and can't wait to see what God has in store.
Follow Miranda on Pinterest | Twitter| Blog | Instagram
This post currently has 101 responses.