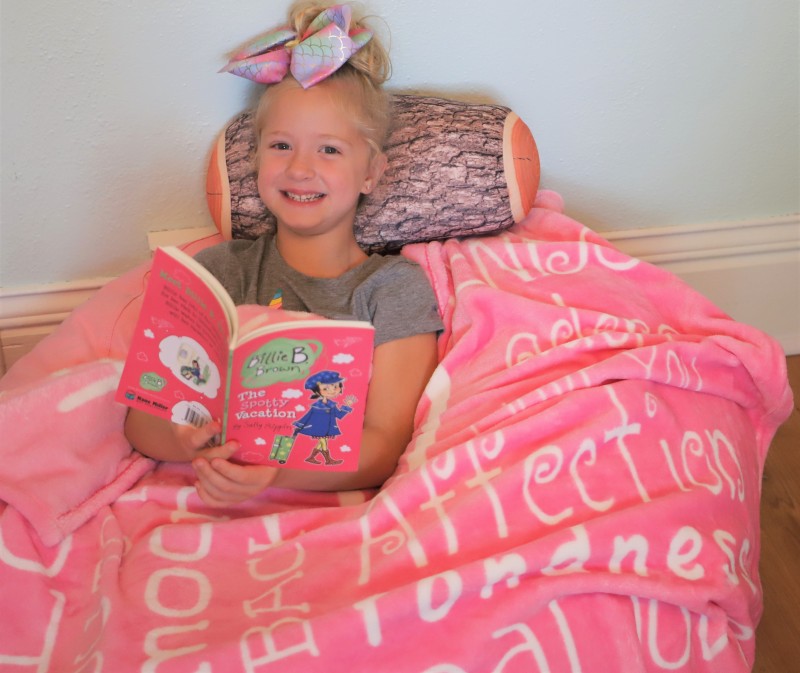 Thanks to Blankiegram for sending me this blanket. As always, all opinions are my own.
I love giving my kids gifts, especially ones that are personalized. Last month I gave our son a blanket from Blankiegram, and his big sister was pretty sure she needed one too! As I looked through Blankiegram's website to pick out the perfect blanket, I really appreciated the variety of messages you could send by giving one of these as a gift.
Each blanket is covered in a variety of words and phrases to convey a thoughtful message to its recipient. I chose the "I Love You" blanket in pink for our daughter. With phrases like "best friends forever", "unconditional", and "I love you to the moon and back", it was exactly the message I wanted to send to her. I think girls and their moms can sometimes have volatile relationships, especially when they start heading towards the teen years. I'm hoping that when Harper and I inevitably get into a disagreement, she can look at this blanket and realize that I love her no matter what.
As you can see, both Harper and our big kitty Teddy are loving their new Blankiegram! Something special about this company is that they've donated thousands of blankets to hospitals, retirement centers, veterans, crisis centers, and other charitable organizations. They want to wrap the world in hugs, and that's exactly what they're doing!
I love the variety of blankets Blankiegram offers, and that they have functional and thoughtful gifts. Everyone loves being wrapped up in a soft blanket, and these 50″ x 60″ throws are fantastic for cuddling. Plus, they don't shrink or stretch! With the multiple colors and messages, you can find something for everyone. These blankets really are the perfect, caring gift.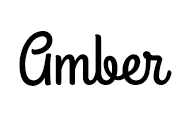 Hi there! I'm Amber, a 30 year old wife and mom of two from central Minnesota. I love to travel and to be outside with my kids anywhere the weather is warm! When I have a spare free moment, I love to read and scrapbook as well as binge-watch Netflix long after the kids are asleep. I drink too much Caribou Coffee and have a real sweet tooth but also try very hard to consume organic foods and use eco-friendly, fair trade products as much as possible. I also love socializing and sharing about my favorite products!
This post currently has 10 responses.