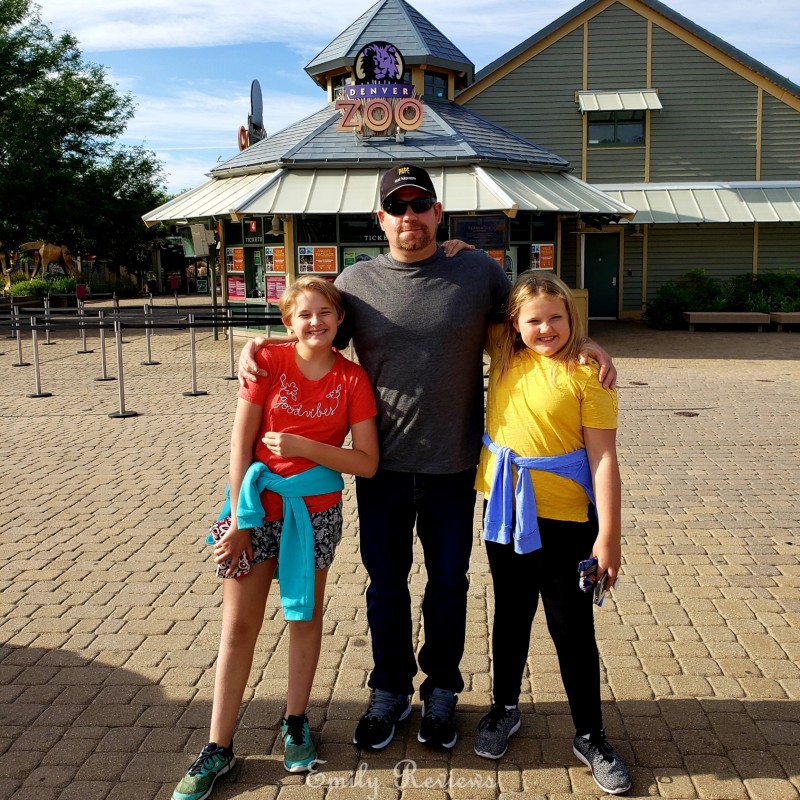 Thank you to the Denver Zoo for providing me with products to facilitate my blog review. All opinions are 100% my own.
Over the summer, my family traveled from Oregon to Colorado for my father-in-laws family reunion. In between all of the reunion events, we had some free time. It had been years since my husband and I had been to Colorado and the first time our daughters had ever been there. We wanted to see and do as much as possible while we had the opportunity.
Before we left Oregon, we sat down as a family and decided what we wanted to do in our free time. One of the excursions we decided on was a trip to the Denver Colorado Zoo. I reached out to the zoo and they generously invited us to be their guests.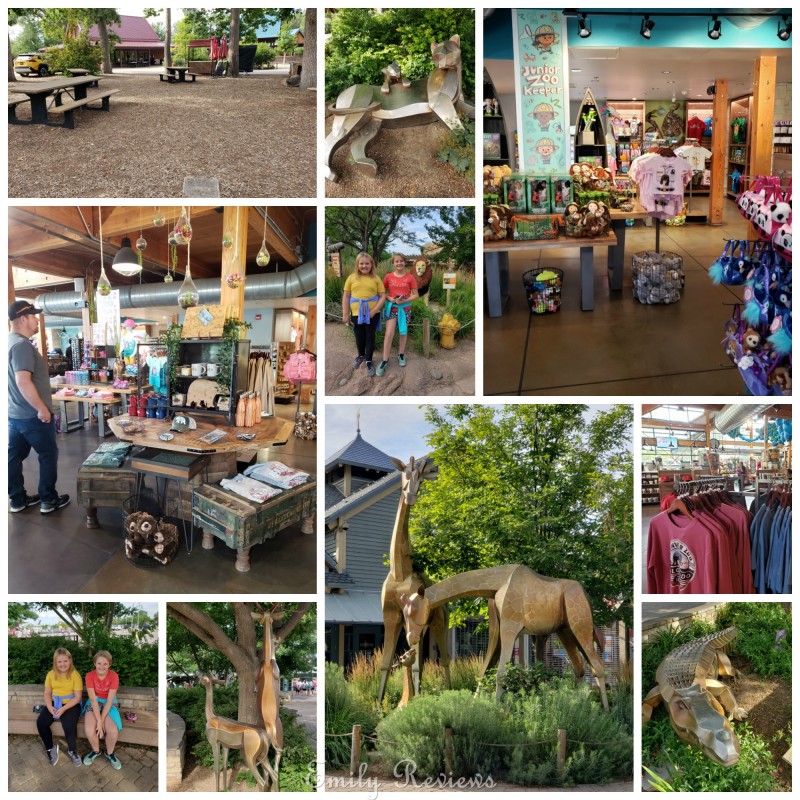 As suggested, we arrived at the zoo a few minutes before they opened. We were actually one of the first few cars in the parking lot. While we waited for the soo to open, we took some time to look around the gift shop. The gift shop had a nice variety of things for you to purchase. My daughters were collecting sticker along our trip to decorate their water bottles. They each chose a couple of stickers and quickly applied them to their bottles.
Once the park opened, we toured around and visited the animal exhibits. Because the zoo had just opened and the temperature was still relatively cool, most of the animals were out and about.
As we made our way through the zoo, I noticed just how clean the zoo was. It was well organized and had a nice amount of areas for families to stop and rest in the shade. We also noticed how friendly the staff was. They seemed to really care that we were having a good time. This was easily the best zoo visit I have ever had.
As I usually do in my reviews, I asked my daughters to share their thoughts with you. The following are their words.
"Let me start with the Denver Zoo was amazing! They had so many types of animals. My favorite animals were the monkeys. They were so fun to watch! Getting there when they open is the best. It isn't hot, the animals are the most active, and it's not so crowded. They also had peacocks loose around the whole park! They had viewing areas up high so you could get closer to the giraffes! A lot of the animals are way bigger up close than what you might think. I had lots of fun!" Cheyenne, 10 years old
"The Denver Zoo was an amazing part of our trip and was so much fun! Service was excellent. The gift shop and food prices were very reasonable. Animal selection and the actual presence of the animals was exceptional and amazing. Personally, the monkeys were my favorite exhibit. They were lively and appear to be well taken care of. I had so much fun and really enjoyed my visit." Savannah, 12 years old
If you have the opportunity, we strongly suggest you visit the Denver Zoo!
Don't forget to follow The Denver Zoo on Facebook, Twitter, and Instagram for the latest special announcements.


Hello, my name is Laurie. I have been married to my husband for 14 years. We have two young daughters, ages 10 and 13 years old. My family and I live in Oregon so that means we are just minutes from the beach, mountains, and desert.  We love it here and try to spend as much time outdoors playing as we can. When we aren't outside playing, I enjoy reading, baking, refinishing furniture, and other crafts.
This post currently has 4 responses.