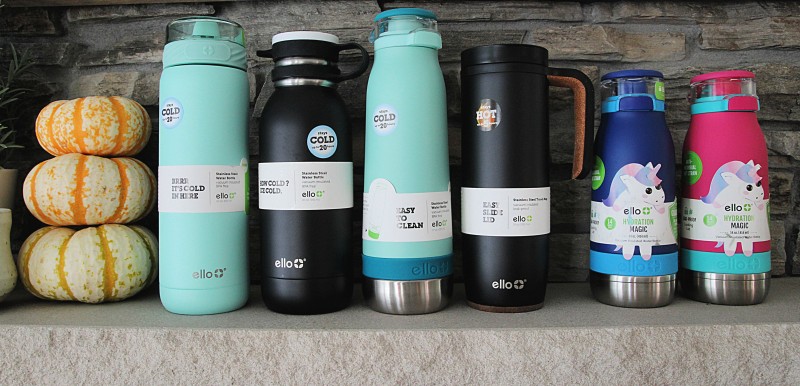 I received Ello Water Bottles to facilitate this post.  As always, all opinions are my own.
In the summertime, it's hot and everyone is active.  So it's a lot easier to get in the recommended amount of daily water intake.  But did you realize it's just as important to drink water during the Fall, Winter, and Spring months too?  So even though the kids are back to school, it's still super important to make sure the entire family is staying hydrated.  While I know this takes effort, there are so many health benefits.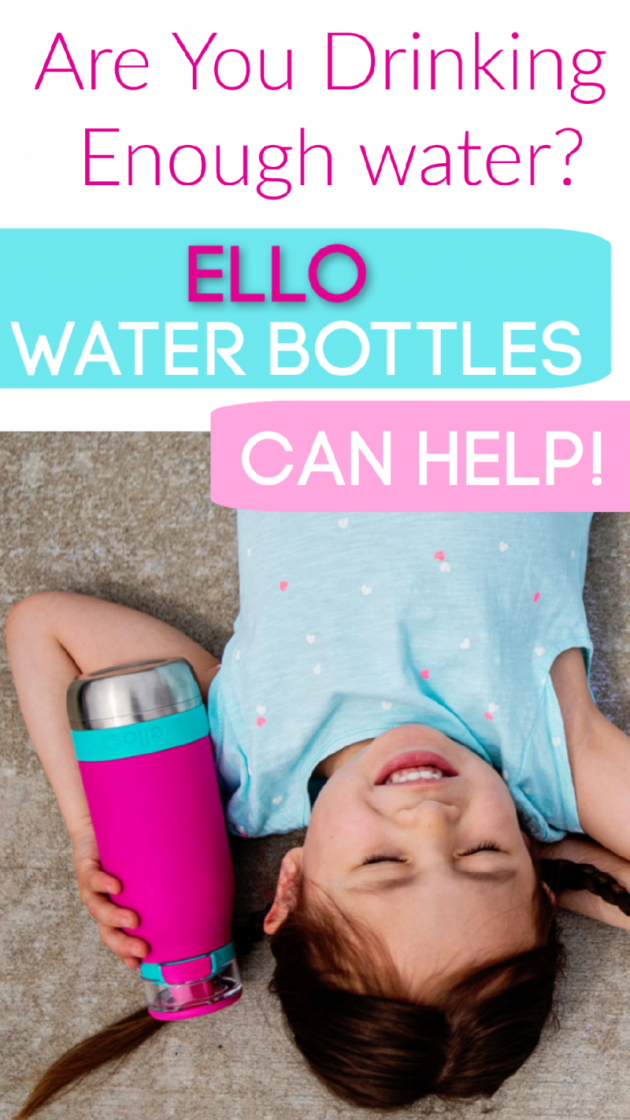 Drinking Water Every Day Offers Important Health Benefits
There are a variety of health benefits humans may see from drinking an adequate amount of water each day.  Our bodies need water and benefits reaped from drinking enough include:
Delivery of oxygen throughout the body
Lubrication of joints
Formation of saliva
Boost of skin health
Regulation of body temperature
Flushes body waste
Boosts performance during activity
Increases brain function
Helps with weight loss
Prevents kidney damage
Helps to maintain a healthy blood pressure
And More!

So Are You Drinking Enough?
First off, how do you know how much to drink?  If this is a question you ask yourself, here's the answer. There are many different opinions on how much water you should be drinking every day!  However, many health authorities commonly recommend eight (8-ounce) glasses every day.   This is equal to about 2 liters or half a gallon.
One way that I've found to help my entire family increase their water in-take is by having a high quality Ello stainless steel water bottle on hand for everyone.  This allows each person to carry their water from room to room, keep it by them as they do school, and even take it on the go.  And we love the selection that Ello has to offer as they have a variety of styles to fit all needs!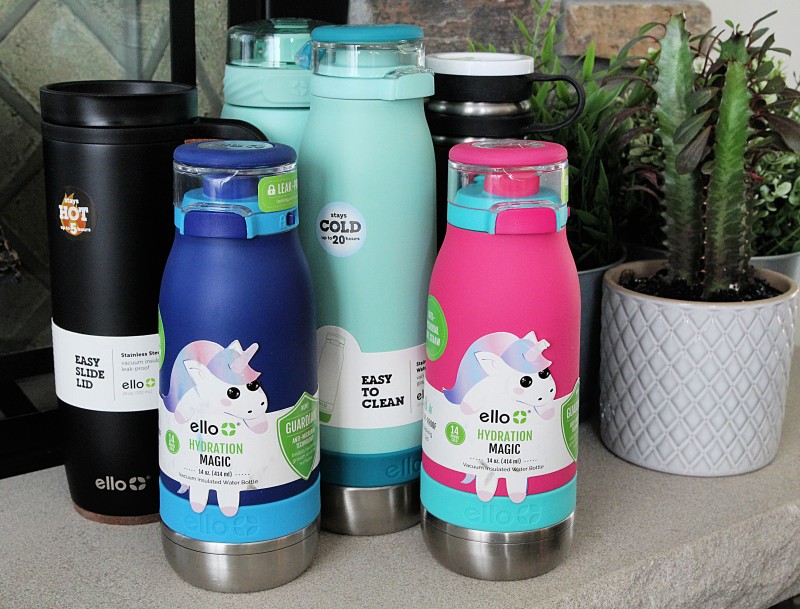 Ello Products
As I mentioned, Ello has a variety of styles including:
Water Bottles
Travel Mugs
Tumblers
Food Storage
Reusable Straws
& More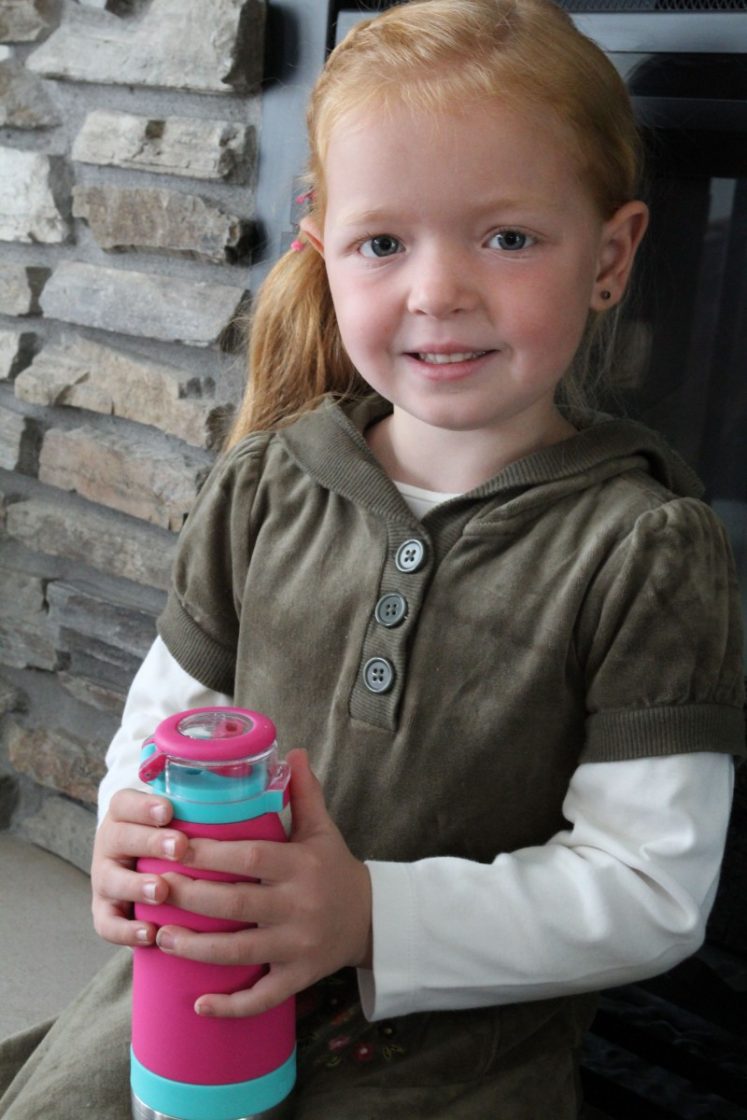 So I'm going to highlight some of our favorites from this year.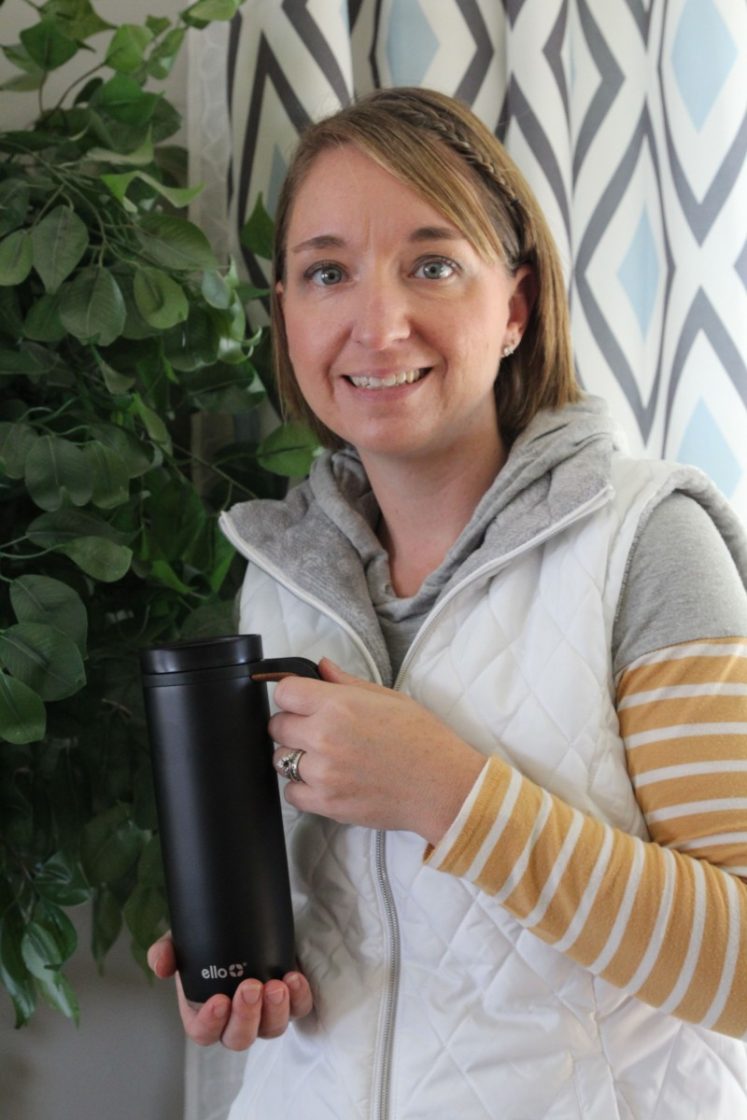 Emma 14oz Vacuum Insulated Stainless Water Bottle
The Ello Emma is a 14-ounce vacuum insulated stainless steel kids water bottle that will help keep your little ones hydrated with cold-staying power.  The vacuum insulated stainless steel can keep beverages cold for up to 14+ hours.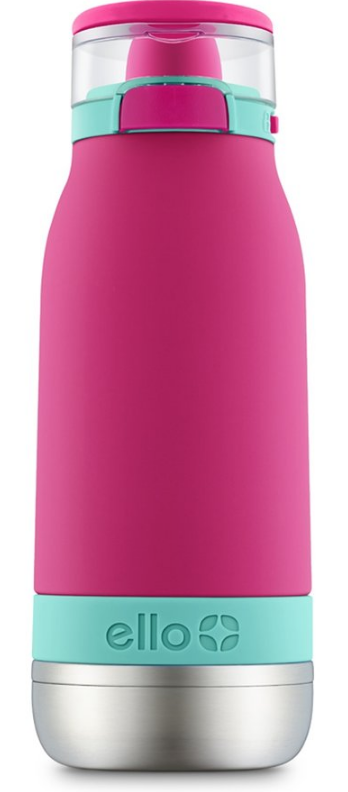 Plus, the leak-proof locking flip lid features an XL push button for easy use.   But I love that it stays fully-covered when shut and the yuck-free straw helps to minimize spills.   Finally, a built-in carry loop makes it super easy to stay hydrated on-the-go.  The Emma is available in three color choices: tropic pink, touchdown blue, and sky blue.
Damen 20oz Vacuum Insulated Stainless Steel Water Bottle
The Ello Damen is a 20 ounce vacuum insulated stainless steel water bottle.  The design behind this bottle allows it to keep beverages cold for up to 24 hours with ice!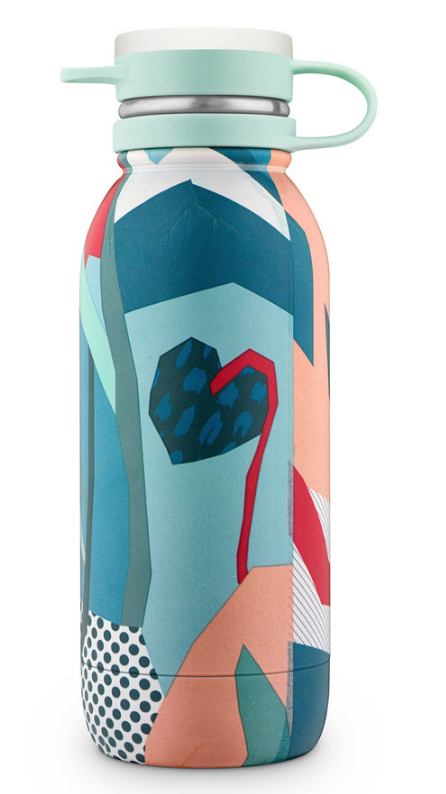 It also features a leak-proof stopper lid that is tethered to the body.  I love that!  So now you won't have to worry about it getting lost.  Plus, the Damen's integrated carry loop is designed for care-free transport.  Overall, a great water bottle for teens and adults.  The Damen is available in seven color options, so something for everyone.
Zo 17oz Stainless Steel Water Bottle with Removable Base
Like the Damen, the Ello Zo also features the vacuum-insulated, double walled technology that is designed to keep drinks cold for up to 24 hours.  So fresh water will always be at your fingertips!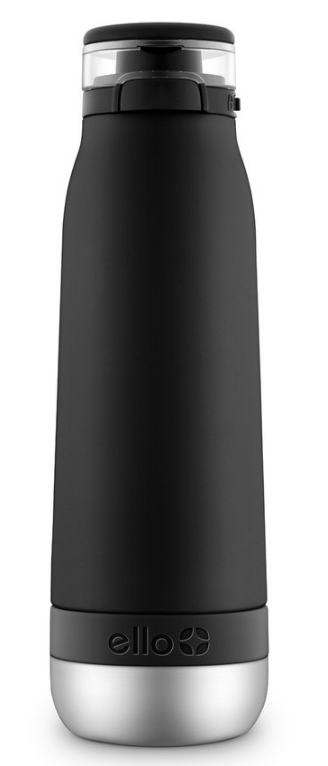 The removable base allows for easy cleaning while the leak-proof threaded lid and integrated silicone carry loop allows for on-the-go use.  The Zo comes in black, pink satin, or Yucca.
Cooper 22oz Stainless Steel Water Bottle
I love that the Cooper offers a 22 ounce capacity that will stay cold for up to 24 hours.  But even better, it features an FDA food grade silicone straw infused with Guardian Technology, which inhibits the growth of bacteria on the drink surface.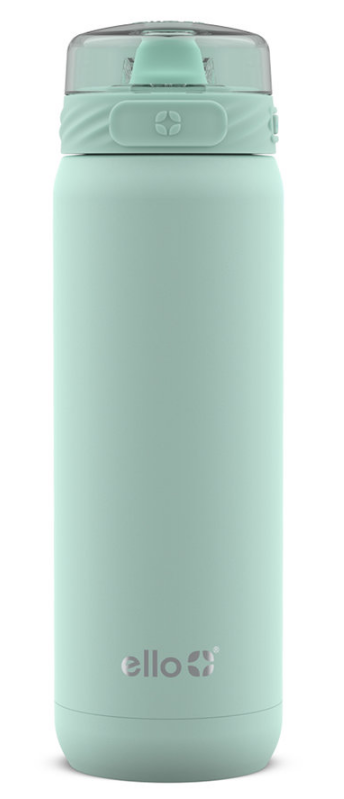 And the locking, leak-proof flip lid keeps the drink surface fully covered during transport while the ultra-durable powder coat finish won't chip or rust.  Meaning, this bottle will look great inside and out!  Available in four color options.
Magnet 18oz Vacuum Insulated Stainless Steel Travel Mug
Now, parents need to be increasing their water intake as well but some days, a mug of coffee on the way out the door is needed.  And that's where the Ello Magnet comes in.  This vacuum insulated stainless steel travel mug keeps drinks hotter longer.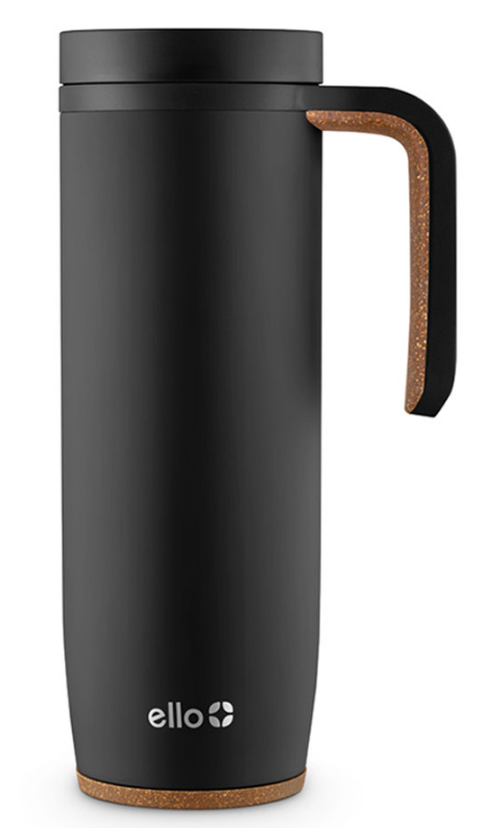 Featuring a leak-proof sealing slider lid that is designed for ultra easy open and close, and makes it perfect for on-the-go use. Vacuum insulation keeps beverages hot for 5 hours and cold for up to 24.  Available in black or silver.
So what do you think? Which Ello product is your favorite?
Be sure to connect with Ello by visiting them: Website / Facebook / YouTube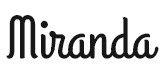 I'm a city girl turned country by my awesome husband and we have three busy boys and two darling daughters. I love spending time with my family, reading Karen Kingsbury novels, and catching up with friends while our kiddos have play dates. I'm blessed beyond measure and can't wait to see what God has in store.
Follow Miranda on Pinterest | Twitter| Blog | Instagram
This post currently has 10 responses.