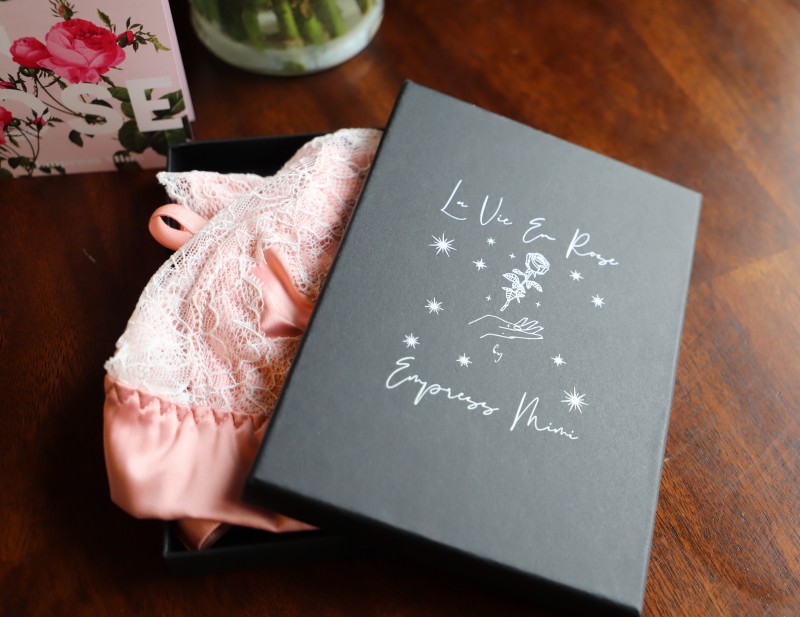 Thanks to Empress Mimi for sending me this beautiful lingerie set. As always, all opinions are my own.
If you've been following Emily Reviews for awhile, you've probably seen my posts about Empress Mimi and their beautiful monthly lingerie subscription service. A couple of months ago I shared about their Honey Bunny Box Set and this summer I was excited to review the Côte d'Azur Lingerie Set. This month, they sent along their brand new La Vie En Rose Set!
Empress Mimi La Vie En Rose
If you love subscription boxes, Empress Mimi offers a great way to add to your lingerie drawer with their monthly subscription boxes! If you're looking for a gift for that special lady in your life, you'll want to check out their gifting options, too. This company makes gorgeous sets of lingerie for women, designed by women! These custom boxes are filled with delectable lingerie, delicate jewelery, and luxurious sleepwear. Each month they keep things exciting by surprising you with a curated delivery. You get to choose your box options, starting from one pair of panties all the way to a full matching intimates set with loungewear, accessories, and all things naughty and nice.
The La Vie En Rose set is Empress Mimi's newest collection!
When you purchase the Queen Box, you'll get this gorgeous bra and panties set. If you prefer just the bottoms, you can go with the House of Frillies option, and if you'd like to go the other way and add more to your box, you can choose the Empress Box which also includes a white satin negligee. I think this set is stunning and oh-so-comfortable!
The blush pink silk satin bra features pretty French lace across the décolletage edges and hems. With adjustable straps, you can get a comfortable fit and the clasp at the back is a modern twist on this vintage-inspired design.
The panties included with this La Vie En Rose set is inspired by all things French. Cut from luxurious stretch-satin and traced by dainty lace, the low-rise waist design is very flattering. The adjustable side-straps allow for a perfect fit, and these panties really put the femme in your fatale.
This set is comfortable enough for every day wear and is beautiful to boot! It reminds you to stop and smell the roses, and will be a great addition to your lingerie collection.
Buy it: You can purchase these products individually from Empress Mimi!
Discount: Use the code EmpressAmberB30 at checkout to save 30% off your purchase!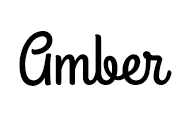 Hi there! I'm Amber, a 30 year old wife and mom of two from central Minnesota. I love to travel and to be outside with my kids anywhere the weather is warm! When I have a spare free moment, I love to read and scrapbook as well as binge-watch Netflix long after the kids are asleep. I drink too much Caribou Coffee and have a real sweet tooth but also try very hard to consume organic foods and use eco-friendly, fair trade products as much as possible. I also love socializing and sharing about my favorite products!
This post currently has 5 responses.