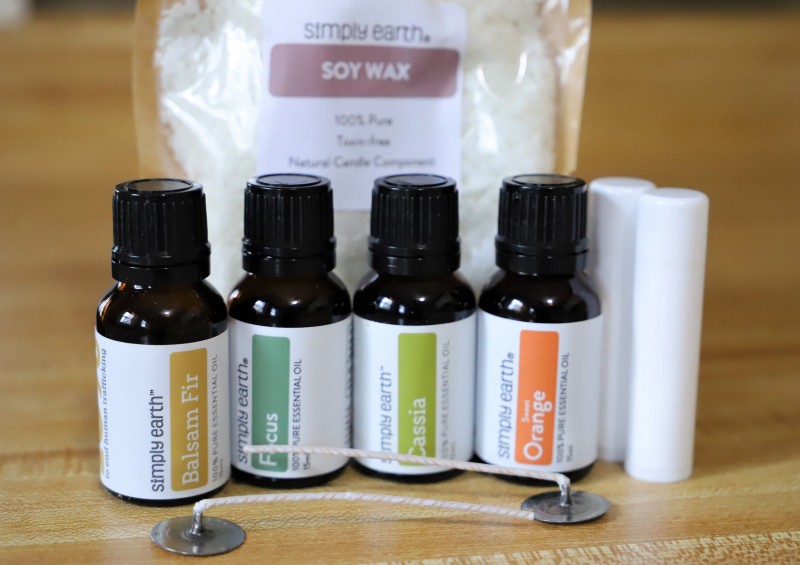 Thanks to Simply Earth for sending me this box. As always, all opinions are my own.
A few months ago I got to try out Simply Earth's monthly essential oils subscription service and was so excited about what they offer! Simply Earth is an essential oils company that offers a subscription box including four full sized essential oils for just $39 as well as additional products and recipes for replacing common household items with less toxic versions. In the October box, I received the following:
Cassia Essential Oil
Balsam Fir Essential Oil
Sweet Orange Essential Oil
Focus Essential Oil Blend
Braided Candle Wicks
Lip Balm Containers
Soy Wax
For just $39, this is quite the assortment of products. On top of that, I received multiple recipes to create gifts or products for our home including candles, lip balm, and a diffuser recipe. I'm so excited to make these candles because I think they'll be great gifts this holiday season. I just need to buy containers and I'm sure the dollar store will have some that will make these extremely affordable favors!
Aren't these recipe cards just perfect for fall? I absolutely love them! Plus, Simply Earth sends the cutest labels for any project you complete, which is another reason they make perfect gifts!
One of the things I'm most concerned about when it comes to essential oils is the quality and purity. Simply Earth is extremely transparent about their standards and commitment to quality. I'm absolutely thrilled to find a company that offers affordable, high-quality essential oils as well as recipes and other add-ons to help me use those oils. The subscription box offers such great value at a low price and it's absolutely worth the investment!
Plus, when you sign up for your first Simply Earth box, you'll receive an additional bonus box with carrier oils, roller bottles, and more! Check out more about what you get with your bonus box in my previous post.
Buy it: Simply Earth
BONUS: Use the code EMILYREVIEWSFREE at checkout to receive a $40 gift card which you can use on a future purchase!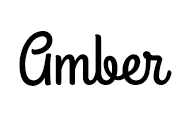 Hi there! I'm Amber, a 30 year old wife and mom of two from central Minnesota. I love to travel and to be outside with my kids anywhere the weather is warm! When I have a spare free moment, I love to read and scrapbook as well as binge-watch Netflix long after the kids are asleep. I drink too much Caribou Coffee and have a real sweet tooth but also try very hard to consume organic foods and use eco-friendly, fair trade products as much as possible. I also love socializing and sharing about my favorite products!
This post currently has 7 responses.