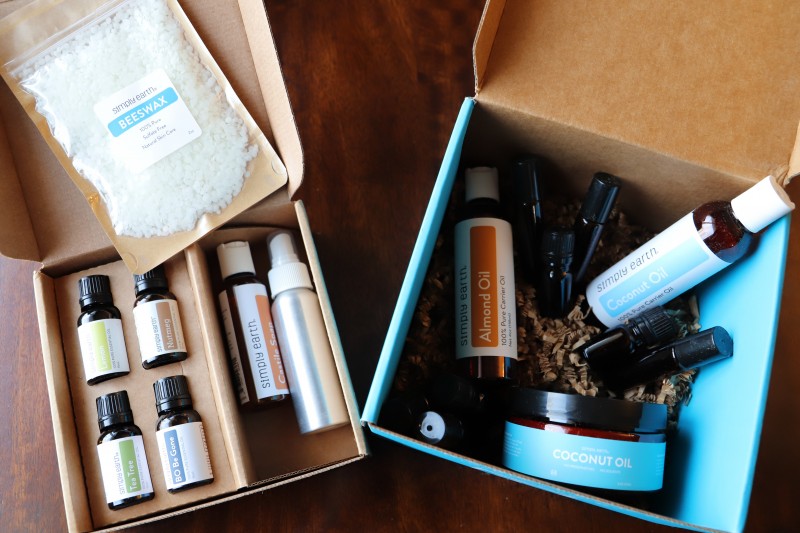 Thank you to Simply Earth for sending me product in exchange for this review. As always, all opinions are my own. This post contains affiliate links.
We are avid essential oil users, so when I heard about Simply Earth and their monthly subscription box, I knew it was something I needed to get my hands on. Rather than using harsh chemicals in our home, we prefer to use natural products and complement them with essential oils. This is true for things like cleaners, laundry detergent, lotion, body wash and shampoo, and more. When I heard that Simply Earth is an essential oils company that offers a subscription box including four full sized essential oils for just $39 as well as additional products and recipes for replacing common household items with less toxic versions, I knew it would be something our family could really use.
Simply Earth Essential Oils Subscription Box
With your first Simply Earth Subscription Box purchase, you'll receive your box including the four essential oils as well as a couple add-on items for making your recipes. Currently, when you order your first box you'll also get a bonus box! My bonus box included the following:
Solid Coconut Oil
Liquid Coconut Oil
Sweet Almond Oil
Beeswax (pictured with my recipe box)
Various roller bottles
Various bottles for making oil combinations
For my main April recipe box, I received the following:
Lemon Essential Oil
B.O. Be Gone Essential Oil
Tea Tree Oil
Nutmeg Oil
An aluminum spray bottle
Castile Soap
Along with all of these amazing essential oils (for just $39 when valued over $150!), I also received six recipes for the month. April's focus is on cleaners for the home which is ideal for us. I'm always looking for natural cleaners and I was so excited by the recipes I received! For reference, February focused on homemade make-up using essential oils, and March was all about improving your well-being with focus on sleep, anxiety, digestion, and illness. Anyway, on to April! Check out some of the recipes I got this month.
I had to get started making them right away because I was so excited about the possibilities! While I've made my own laundry detergent before, I've never successfully made a stain remover. This month's Simply Earth box had a recipe just for that, and it was so simple to mix up using the provided essential oils and Castile Soap. Simply Earth also includes these darling stickers to put on your bottles to keep track of all your recipes!
We also immediately tried the natural home diffuser recipe and I think it will be our new spring go-to for the house! I love diffusing essential oils and when I find a great combination of oils that makes it even better.
We also whipped up the Tea Tree and Lemon Surface Cleaner recipe which has been perfect for cleansing my counter-tops. It smells fantastic and I'm so glad to have an option without chemicals for cleaning around my kids.
There are a couple more recipes for us to try out this month, but I know we'll be using these oils in addition to the recipes as well. You may be wondering about the quality of Simply Earth's essential oils, because it's important to know where your oils are coming from and how pure they are. Thankfully Simply Earth is extremely transparent about their standards and commitment to quality. I'm absolutely thrilled to find a company that offers affordable, high-quality essential oils as well as recipes and other add-ons to help me use those oils to their fullest. The subscription box offers fantastic value at a low price and it's absolutely worth the investment!
Buy it: Simply Earth (and don't forget that if you sign up now, you'll get a BIG bonus box along with your monthly recipe box!)
BONUS: Use the code EMILYREVIEWSFREE at checkout to receive a $20 e-gift card which you can use on a future purchase!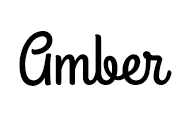 Hi there! I'm Amber, a 30 year old wife and mom of two from central Minnesota. I love to travel and to be outside with my kids anywhere the weather is warm! When I have a spare free moment, I love to read and scrapbook as well as binge-watch Netflix long after the kids are asleep. I drink too much Caribou Coffee and have a real sweet tooth but also try very hard to consume organic foods and use eco-friendly, fair trade products as much as possible. I also love socializing and sharing about my favorite products!
This post currently has 4 responses.