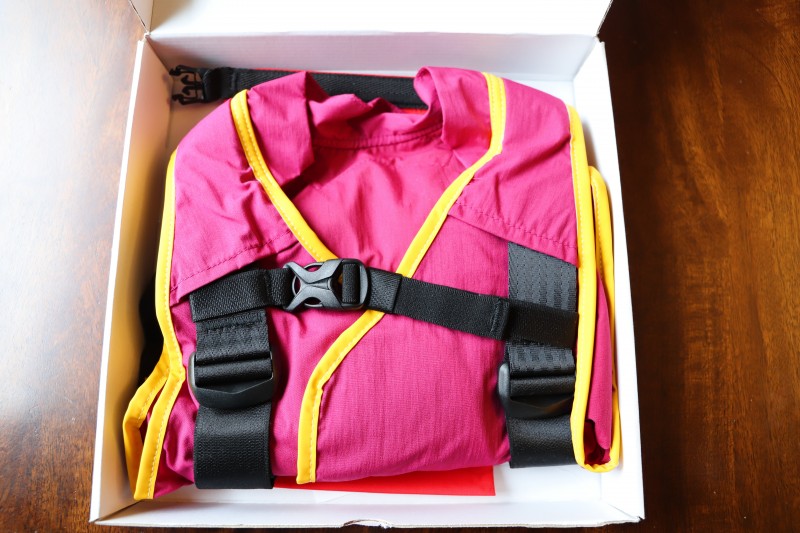 Thanks to WhizRider for sending me a sample. As always, all opinions are my own. 
When it comes to transportation with young kids, moving and hauling car seats isn't always a convenient option. Recently, WhizRider, a super compact and portable car seat, became fully funded on Indiegogo and has started shipping to the US. We are excited to feature this innovative product for our Holiday Gift Guide this year!
As you can see, the WhizRider is the smallest child restraint ever designed! Weighing less than a pound and folding down to the size of a coffee cup, you can take it anywhere! It's easy to fit three across when you use WhizRider. If you're concerned about safety because the product is so small, not to worry! It complies with U.S. Safety Standards FMVSS 213, and has been crash tested and developed and designed by a team of leading specialists in accident research, biomechanics, personal protective equipment, and climbing harness design.
WhizRider offers innovative safety features that greatly reduce the risk of injury:
No Submarining: Unique leg loops keep the child sitting back properly in the seat instead of sliding under the lap belt, protecting him or her from serious injuries of the inner organs and face.

Optimal Seat Belt Placement: Strategically placed metal clips keep the seat belt on the child's legs and shoulder to maintain safe placement—even when the child moves around in the seat or falls asleep.

Extra Visibility: The glow-in-the-dark vest keeps kids safe while hopping in and out of cars and near streets.
WhizRider was designed and tested based on the U.S. federal regulation standards. The U.S. standards are some of the highest requirements in the world and the most performance oriented. WhizRider can be used across the US with the exception of Connecticut, Kentucky, Mississippi, New Jersey and Ohio. These states require that the child has to be elevated in the vehicle car seat as a general attempt to increase adoption of child restraint systems in their states.
As you can see, installation of WhizRider is simple, and kids can hop in and out of vehicles without removing it if necessary. I feel like this product is going to be extremely helpful in urban areas where families use Lyft, Uber, and taxis to get around. This is a simple way to ensure that your child can ride safely without needing to haul a large car seat or booster around with you. Plus, when it comes to travel, WhizRider will be so convenient for rental vehicles! Rather than lugging car seats through the airport and installing them, simply pull out WhizRider, which weighs less than one pound and can easily fit in your carry-on or purse.
Plus, WhizRider takes less than twenty seconds to put on a child, and would be great to send along with grandparents for a weekend stay, or an overnight with friends. Make sure you check out WhizRider's safety website to view all of their fantastic videos showing safety certification, installation, and more!
Buy it: WhizRider
Win: One reader will win a WhizRider of their own! This is a US giveaway ending 12/9. Enter using the form below, and good luck!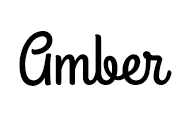 This post currently has one response.