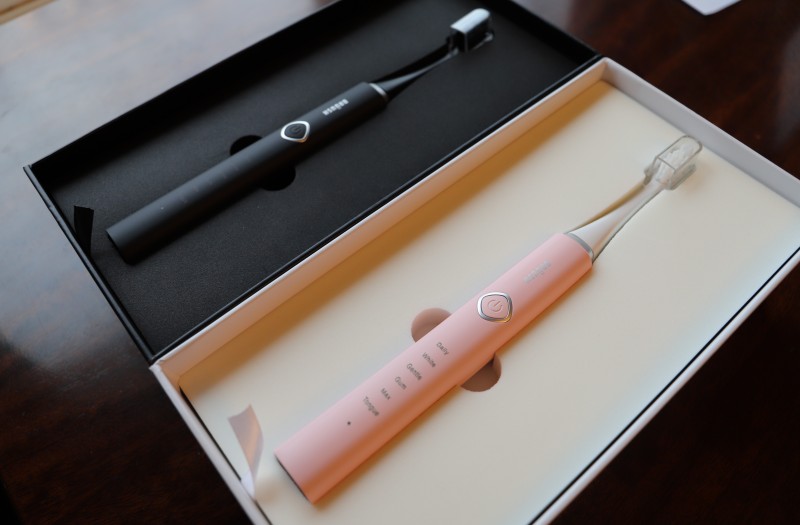 Thanks to Brüush for sending me these amazing sets. As always, all opinions are my own.
Each year as we head into the holidays, I struggle finding gifts for the adults in my life. The kids are so easy to shop for; we show them a Christmas ad and they circle every toy on every page! Adults, on the other hand, tend to buy themselves things they need and want throughout the year, so when it comes to the holidays they're much tougher to shop for! One thing I know we often neglect replacing is our toothbrushes, and I've found that an electric toothbrush makes a great gift for that hard-to-shop-for person on my list. I've partnered with Brüush to share their subscription service with you, and why it would make a great gift this holiday season!
Brüush Electric Toothbrush Subscription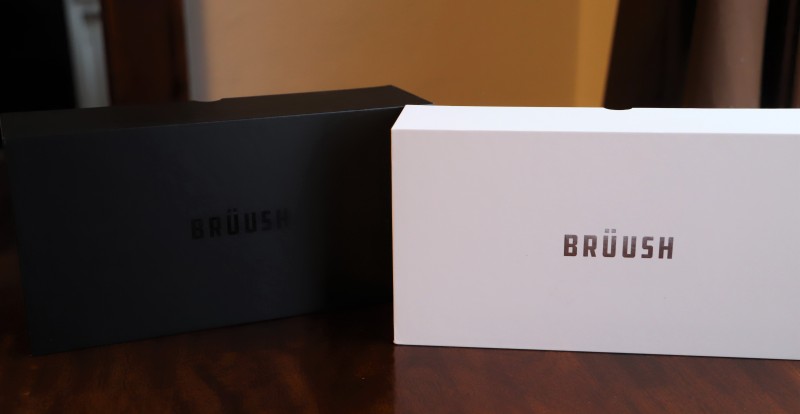 I have to start by saying the Brüush product boxes are absolutely gorgeous and so high-quality. Anyone opening a Brüush Electric Toothbrush will know that this is a classy product, before they even open it! Inside the box, you'll find the following:
Brüush Electric Toothbrush (available in black, white, or pink)
3 Brush Heads
Magnetic Charging Stand
USB Power Adapter
Travel Case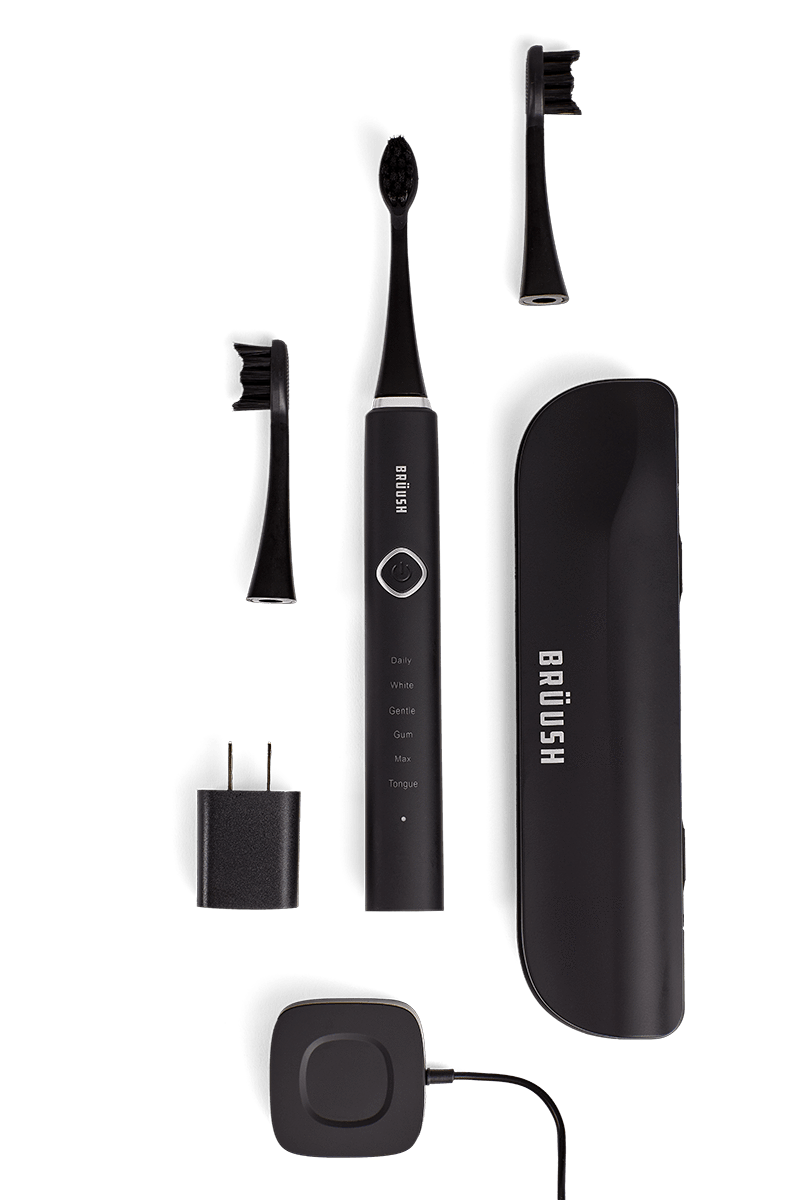 I went with the black for my husband (he'll be receiving this for Christmas!) and the pink options. Both of the brushes are so sleek I know my husband is going to be excited about the look of his new toothbrush. These brushes are loaded with features, too! The Brüush head is custom-designed and boasts 31,000 brush strokes per minute. For comparison, you only get 300 strokes per minute with a manual toothbrush.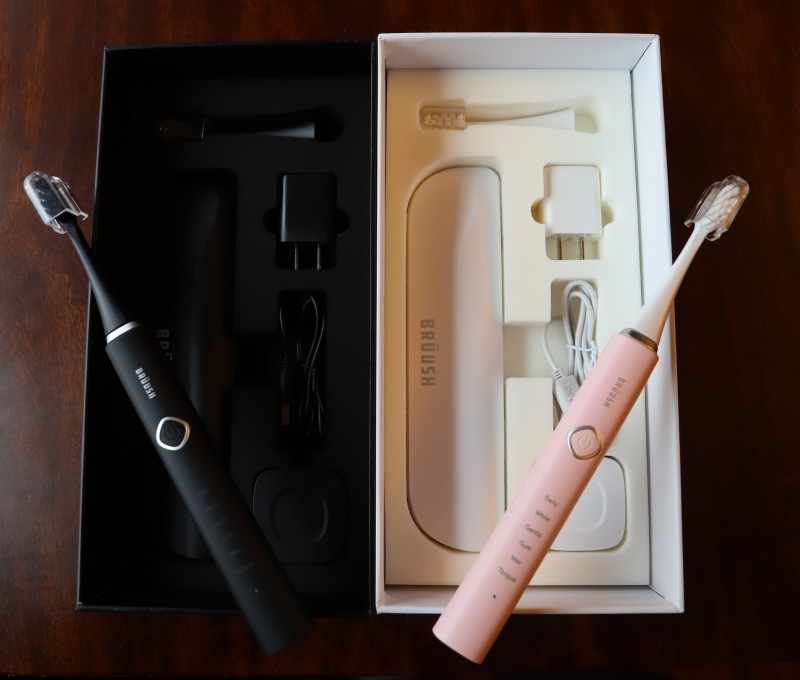 With a rechargeable battery that lasts up to four weeks, you don't have to constantly charge it or worry about the battery getting low. It runs on a two minute timer, so you know how long to brush to truly get your mouth clean. Plus, the built in quadpacer will pause every 30 seconds, letting you know to move the Brüush to a new quadrant of your mouth, ensuring each area gets an equal amount of brushing.
With six cleaning modes (daily, white, gentle, gum, max, and tongue) you can get the best brushing experience for your needs. Plus, all Brüush Electric Toothbrushes are equipped with top-of-the-line sonic technology to kill plaque and reduce gingivities. When it comes to the subscription side of Brüush, here's how it works: After you order your first Brüush Electric Toothbrush, you'll automatically be shipped 3 Brüush heads every six months. This takes the guesswork out of when you need to change your Brüush head, and is so convenient! You can modify or cancel your subscription at any time. If you're gifting, you can also choose a one-time purchase instead of the subscription option.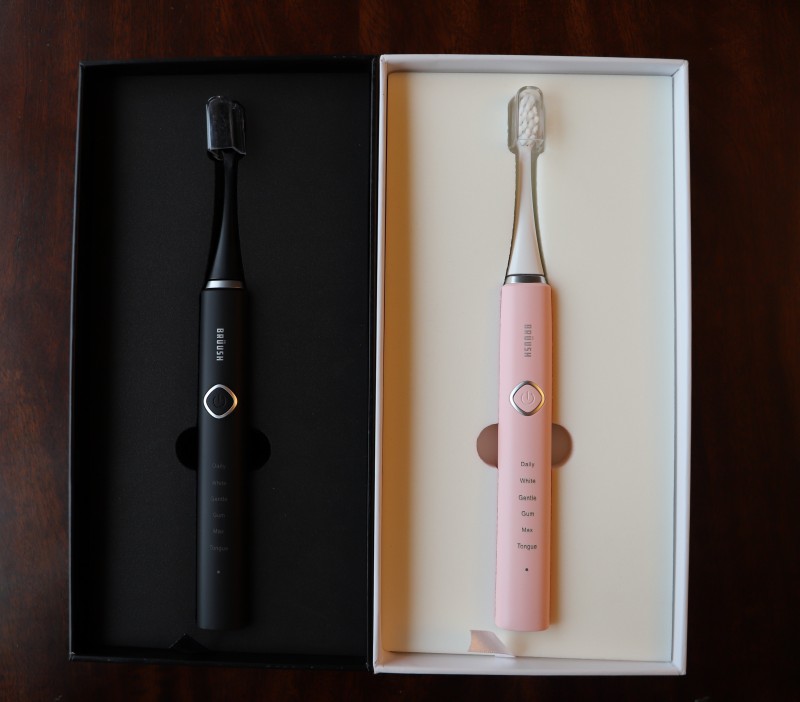 I know my husband is going to be thrilled when he opens his new Brüush Electric Toothbrush! I can't wait to give it to him this Christmas.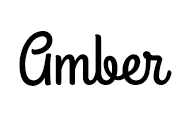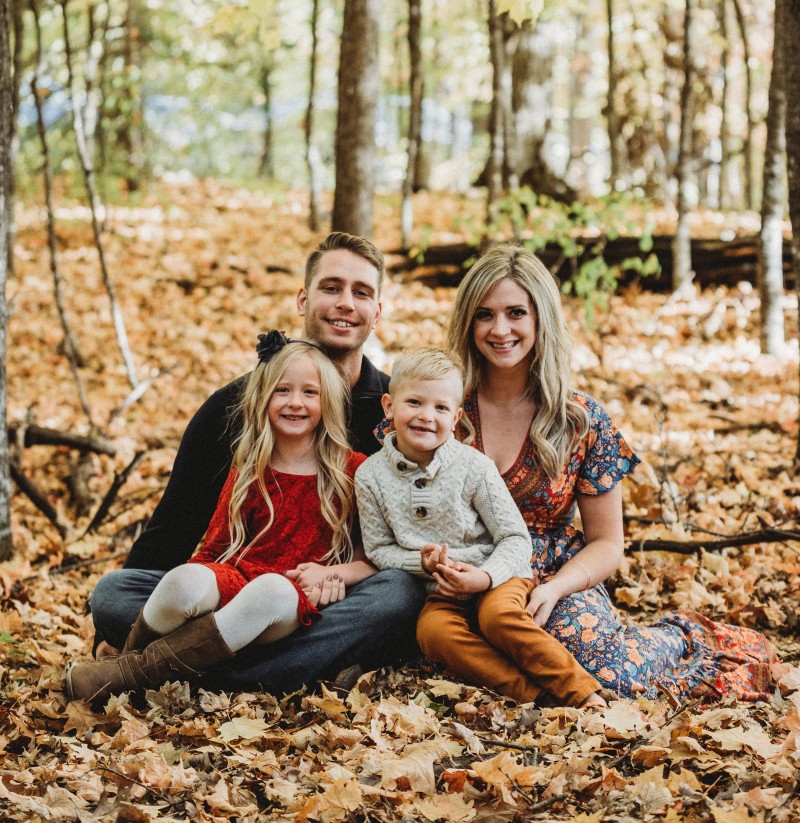 Hi there! I'm Amber, a 32 year old wife and mom of two from central Minnesota. I love to travel and to be outside with my kids anywhere the weather is warm! When I have a spare free moment, I love to read and scrapbook as well as binge-watch Netflix long after the kids are asleep. I drink too much Caribou Coffee and have a real sweet tooth but also try very hard to consume organic foods and use eco-friendly, fair trade products as much as possible. I also love socializing and sharing about my favorite products!
This post currently has 6 responses.