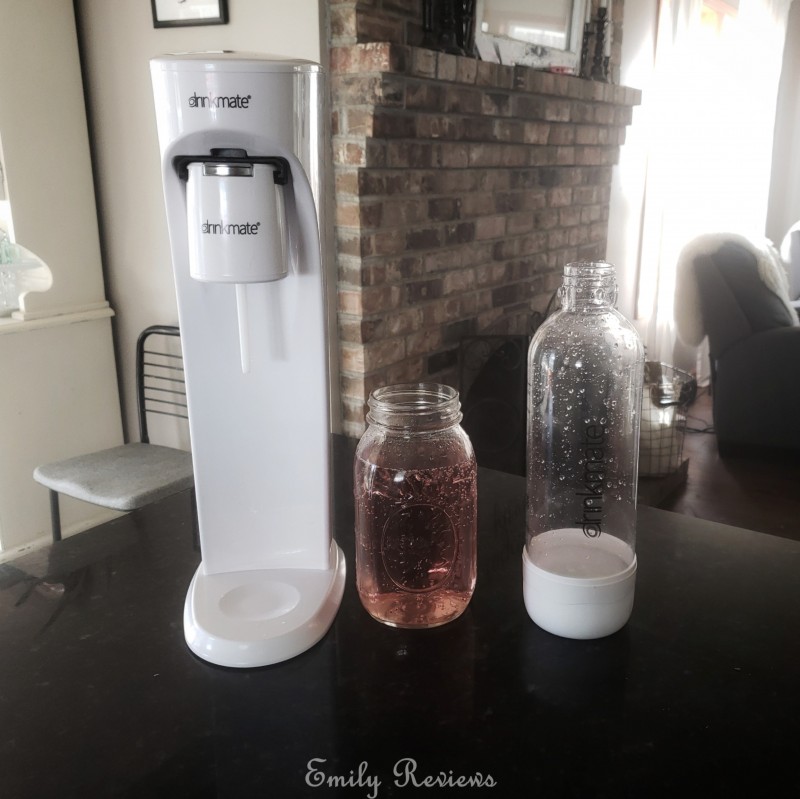 Thank you to Drinkmate for providing me with products to facilitate my blog review. All opinions are 100% my own.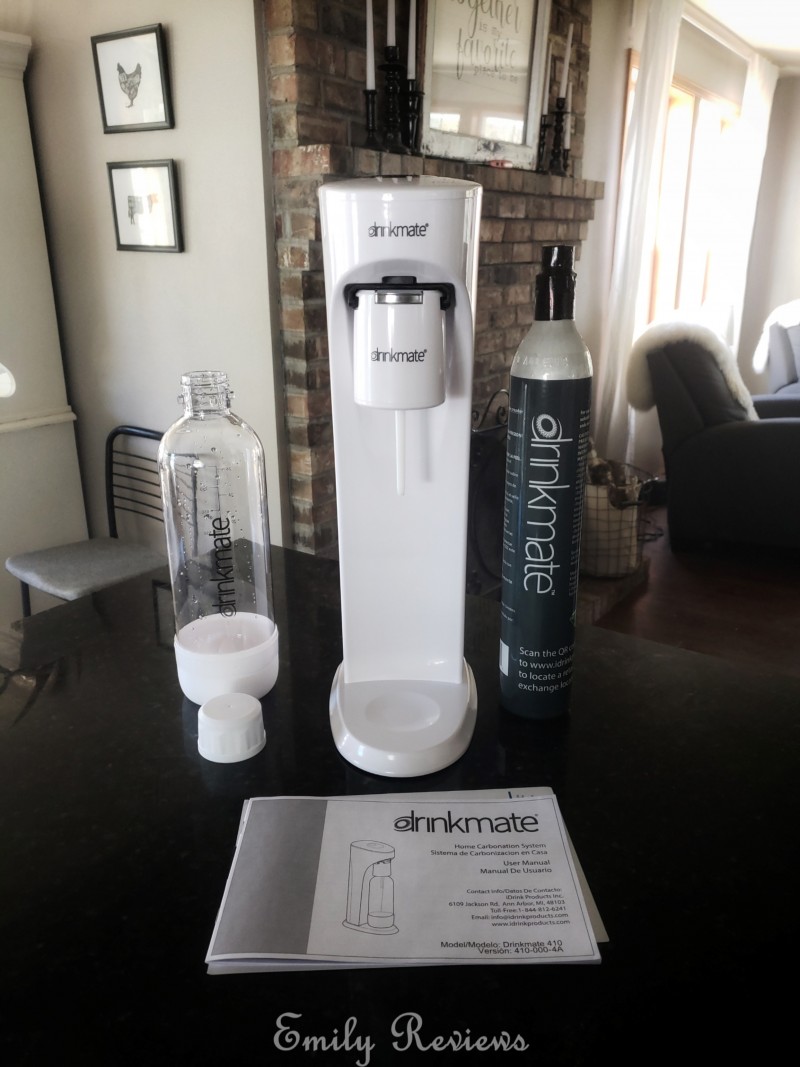 Today, I would like to introduce you to Drinkmate. Drinkmate is a beverage carbonating system. It is actually, the first and only carbonation system that can carbonate ANY beverage. That's right, you can add fizz to water, juice, iced tea, coffee, wine, cocktails, mocktails, and more. You can and even add bubbles back to flat soda or beer! Imagine the potential cost savings!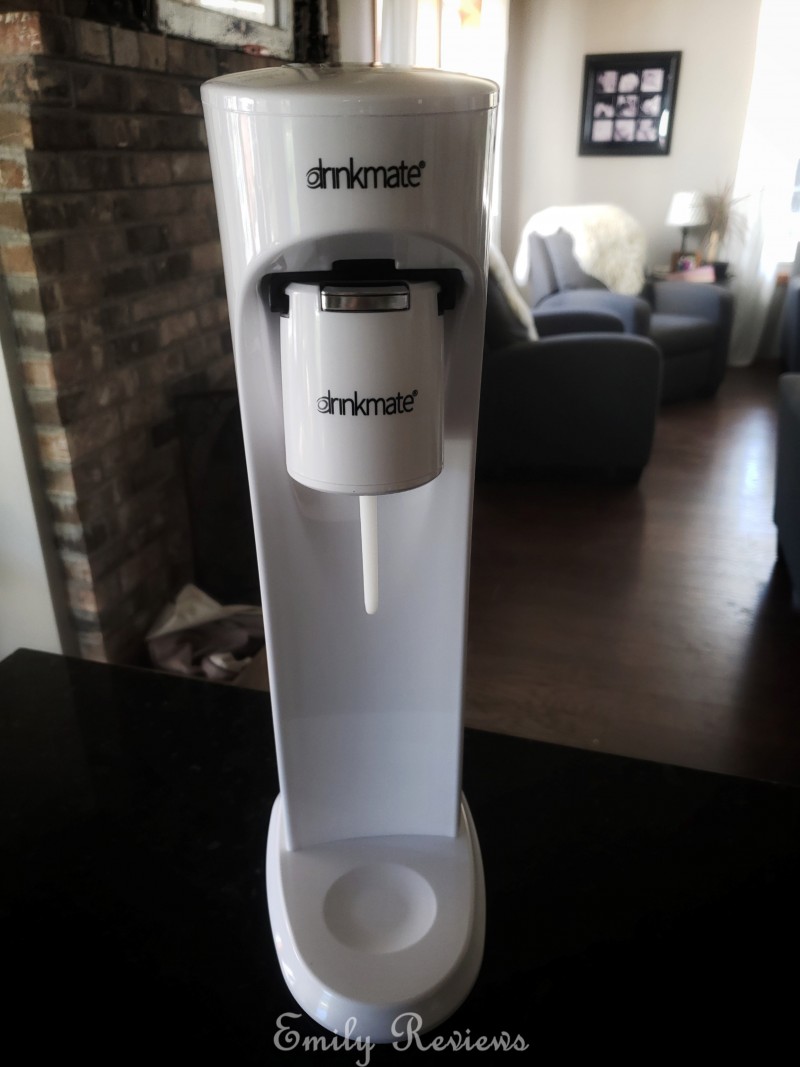 What sets Drinkmate apart from similar systems? The Fizz Infuser! The Fizz Infuser is a multi-stage pressure release valve. Using the Fizz Infuser, Drinkmate users can quickly and safely carbonate ANY beverage with controlled pressure release. Other systems operate with a one-stage pressure release. One-stage pressure release systems can't safely handle any beverages other than water.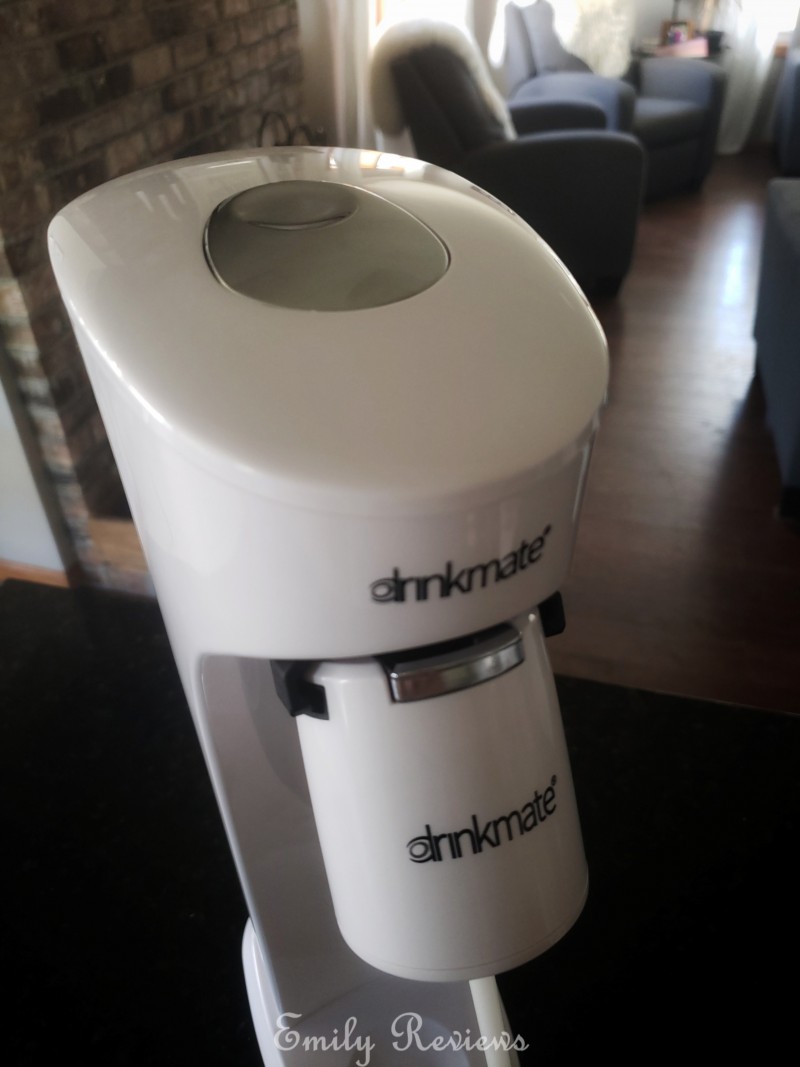 Drinkmate is easy to operate, easy to clean, and takes up very little counter space. It doesn't operate on batteries or electricity. Simply attach the CO2 bottle to the back of the machine. Fill the Drinkmate quick-connect bottle with your beverage, insert the bottle into the machine and press the carbonating button. In a matter of seconds, you will have a refreshing beverage. The quick-connect bottle is BPA-free and reusable.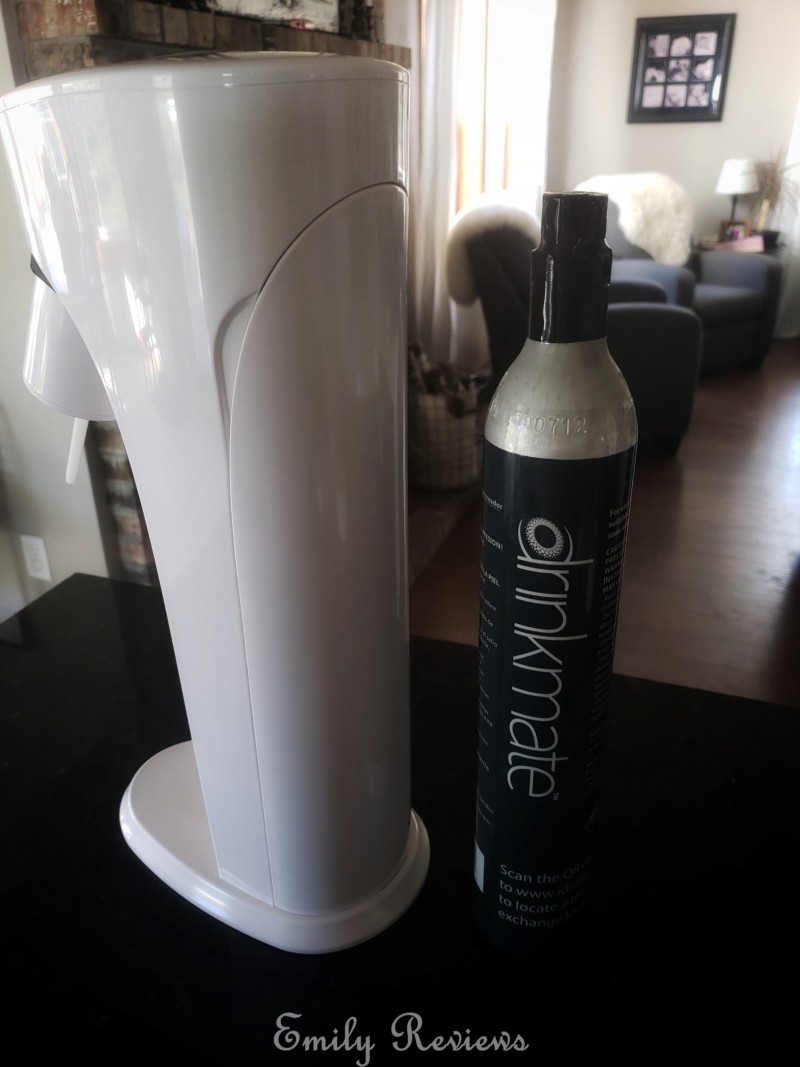 My two daughters, mainly my youngest, had been begging for a carbonated beverage system. When Drinkmate asked me for a review, I jumped at the opportunity. I was going to wrap the system and give it to her for Christmas, but I couldn't wait. I was too excited to try it.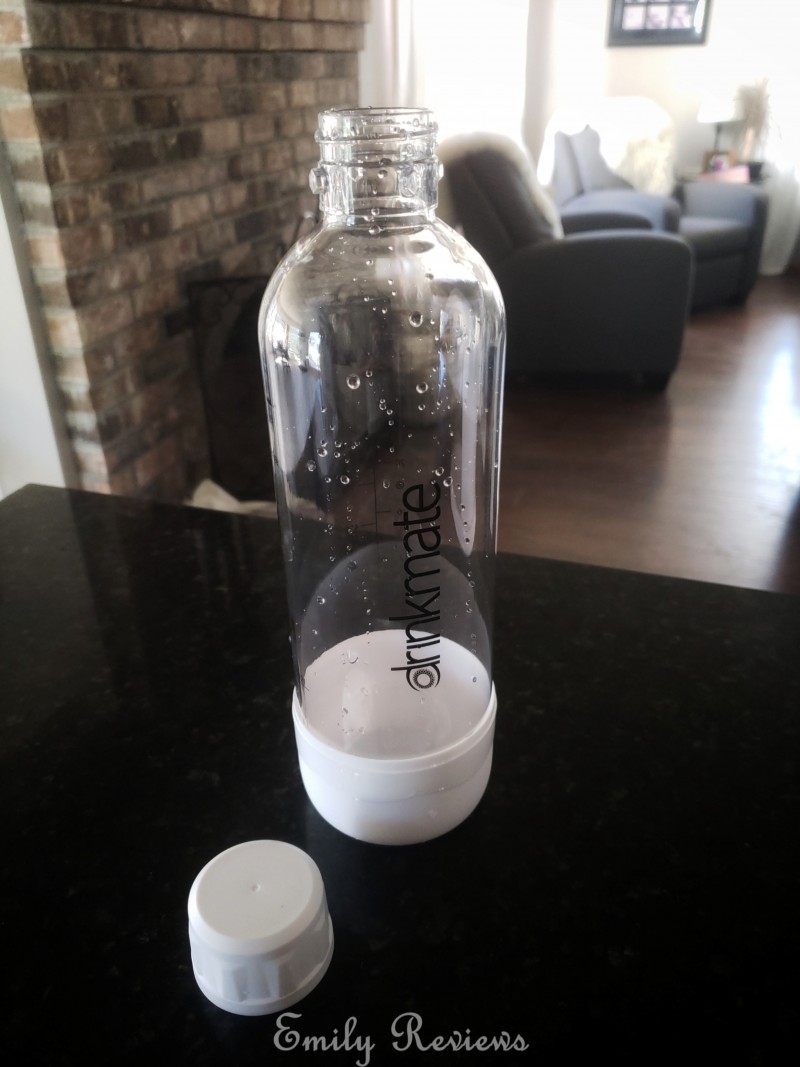 We have been drinking a lot more water lately. In fact, other than coffee or tea, that is all we drink. Drinking a lot of water can get boring at times. Occasionally we use flavored water drops but it still wasn't an exciting drink. Now that we have the Drinkmate, we are drinking carbonated water with flavored water drops. It's funny that adding fizz makes a drink seem so much more special, but it does. We absolutely love having a Drinkmate. I am so happy we got one. I wish I had gotten one sooner!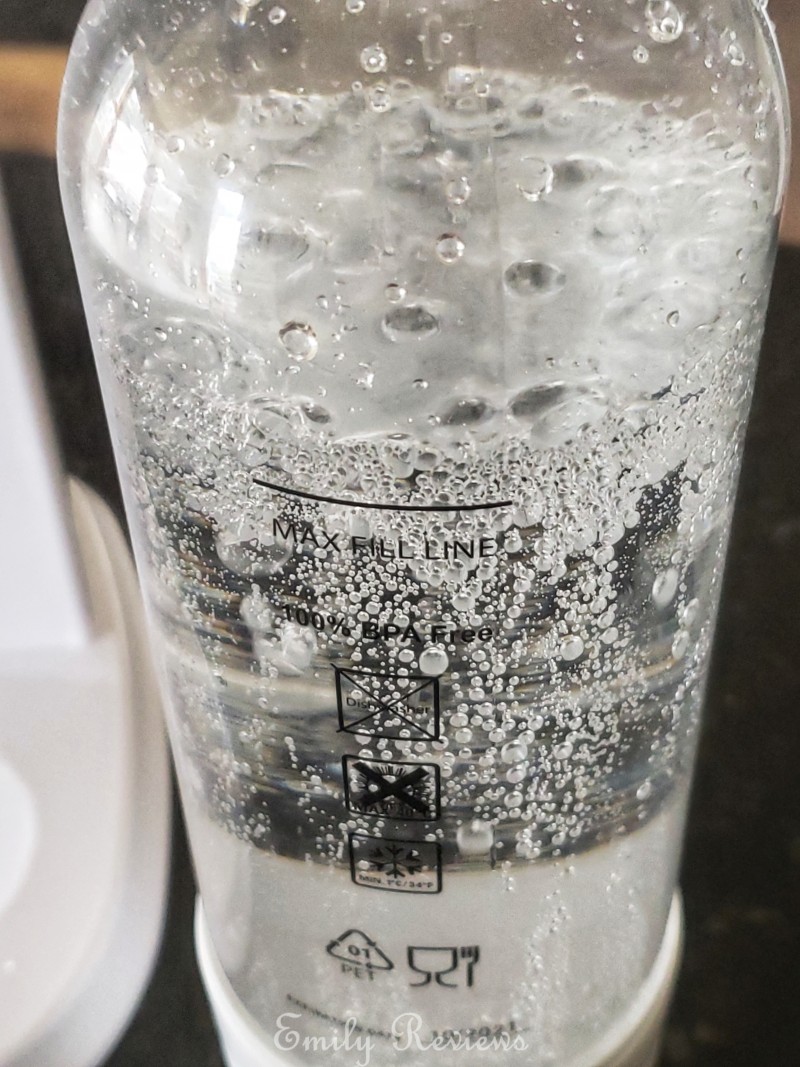 Drinkmate is available in three fun colors Metallic Red, White, Matte Black. It would make a great gift for anyone that could use a little excitement in their beverages!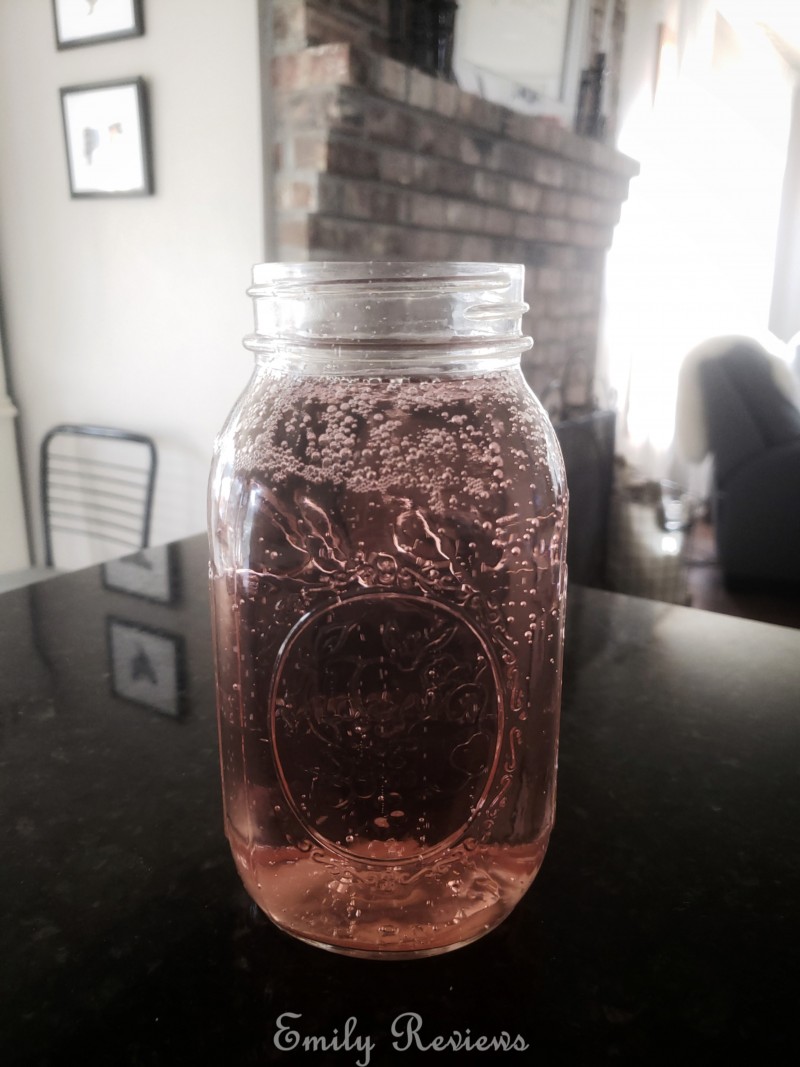 Buy It: Please visit the Drinkmate website to see the great selection of products they offer and convenient shopping locations.
Connect: Don't forget to follow Drinkmate on Facebook, Twitter, and Instagram for the latest product announcements and special offers.


Hello, my name is Laurie. I have been married to my husband for 16 years. We have two young daughters, ages 15 and 13 years old. My family and I live in Oregon so that means we are just minutes from the beach, mountains, and desert.  We love it here and try to spend as much time outdoors playing as we can. When we aren't outside playing, I enjoy reading, gardening, refinishing furniture, and other crafts.
This post currently has 4 responses.