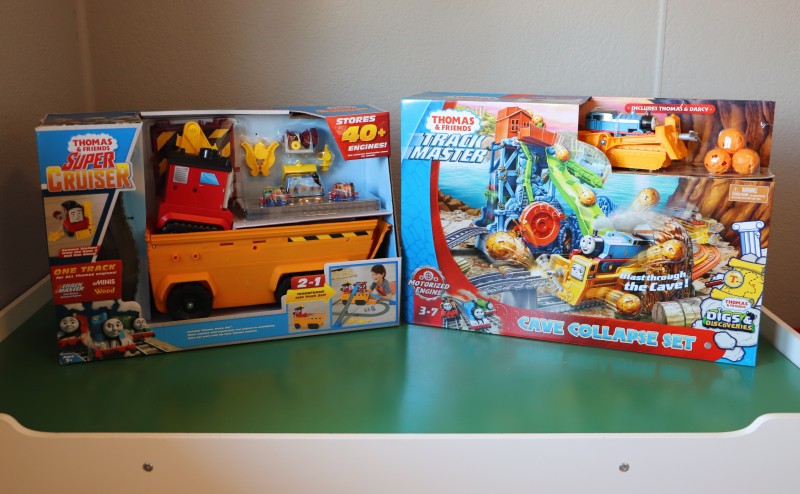 Thanks to Fisher-Price for sending me these amazing sets. As always, all opinions are my own.
Our son will be turning four in December, and lately he's been all about building train sets! We have a train table and I know he will be so excited on Christmas day when he opens his new Fisher-Price Thomas & Friends toys. Fisher-Price has been creating children's products for almost ninety years, and they build toys to last. My parents still have quite a few Fisher-Price toys from when I was growing up and now my kids love playing with them. I'm excited to share some of their Thomas & Friends sets, and I've got a giveaway for all of you, too!
These new toys are based on the newest season of the TV show, which enables kids to play out the adventures they're currently watching on TV! It's going to be so fun to see our kids recreate their favorite scenes from Thomas & Friends.
Thomas & Friends Super Cruiser
One of Thomas' new friends, Stefano the Super Cruiser™, is a transport vehicle and track set all in one. Children can pretend to roll him to the excavation site, and then remove him from the base so that he can get to work. With an attachable working winch and additional tools for Stefano, there's plenty of room on the deck and inside the base to store over 50 Thomas & Friends™ engines! Just drop down the doors for easy storage.
This Thomas & Friends Super Cruiser set includes three train engines:
Thomas (TrackMaster™ die-cast push-along)
Nia™ (Thomas & Friends ™ MINIS)
Percy (Thomas & Friends™ MINIS)
Kids can use the included track pieces to race train engines down the ramp, and attach to other Thomas & Friends™ sets. With over 35 pieces, you can create up to four track layouts. There's even a removable helipad for Harold the helicopter (sold separately) that doubles as a track riser! The track pieces included work with Thomas & Friends™ TrackMaster™, MINIS and Wood engines.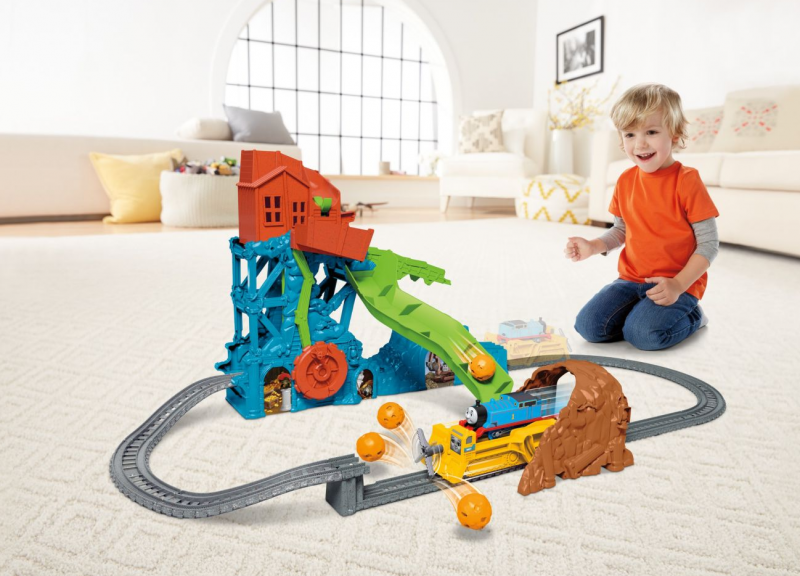 Thomas & Friends™ TrackMaster™ Cave Collapse
This post currently has 3 responses.