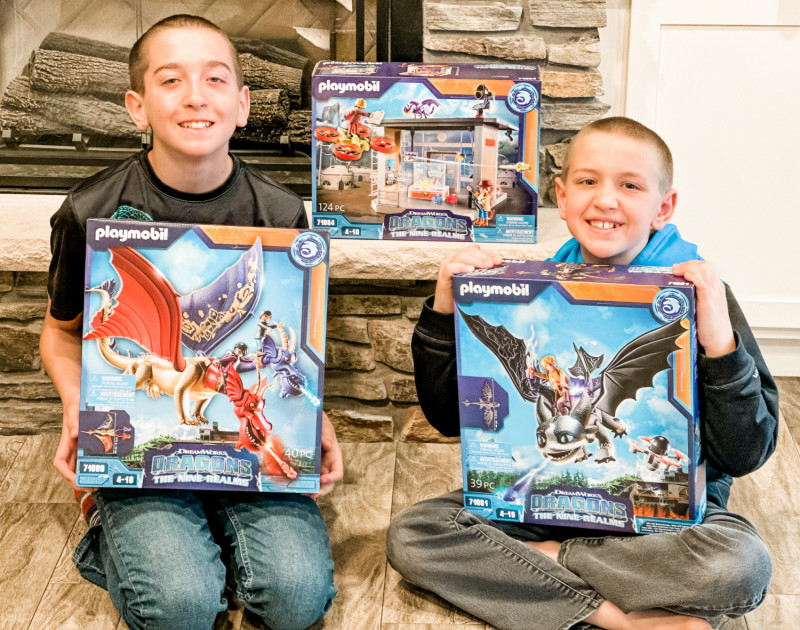 This 'Playmobil Launches New Discover the Legends of Dragons Line!' post is sponsored by Playmobil. As always, all opinions are my own.
Do you have any kiddos who enjoy fantasy, sci-fi, and imaginative play? Or perhaps a child who is infatuated with dragons? If so, Playmobil's newest theme surrounding the hit Hulu show Dragons: The Nine Realms (based on DreamWorks How To Train Your Dragons) is sure to be a hit!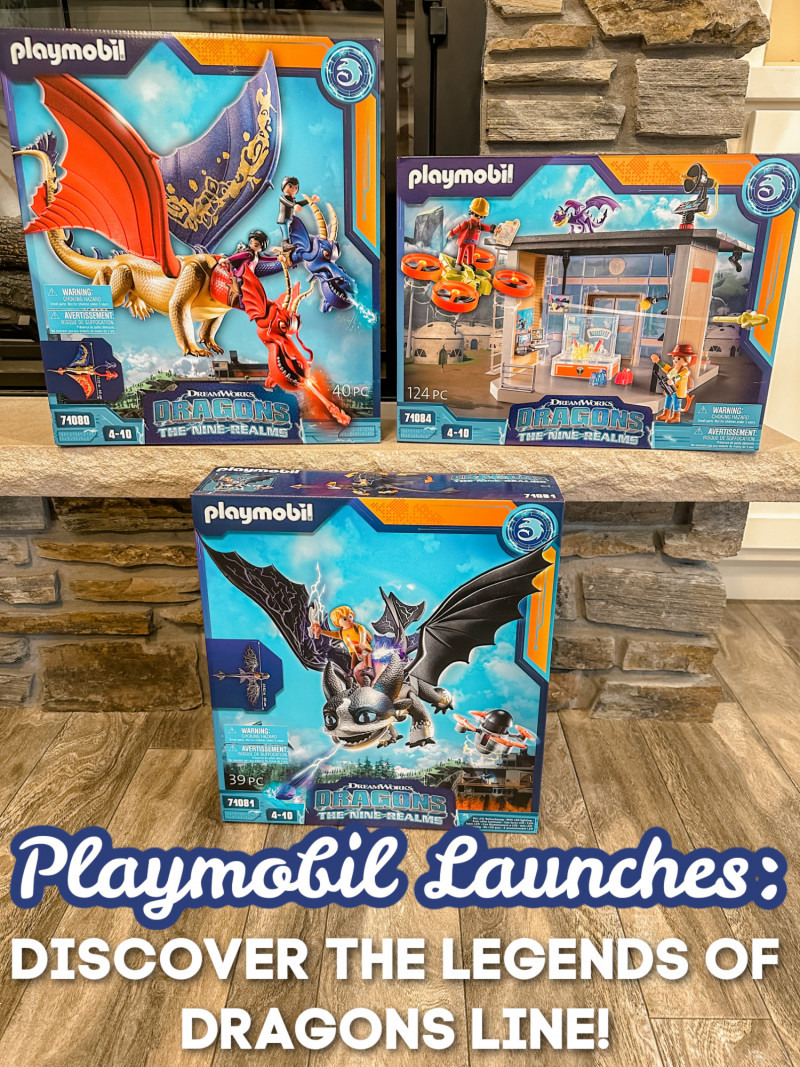 We accidentally saw the first "How To Train Your Dragon" in theaters (when the movie we originally went to see was full) so we had to choose a different option. In the end, I'm so glad that happened as I was surprised at how much the entire family loved it! We've been fans of the Trilogy ever since. If you haven't gotten a chance to watch yet, definitely check the movies out from your local library as they are entertaining for adults and children alike.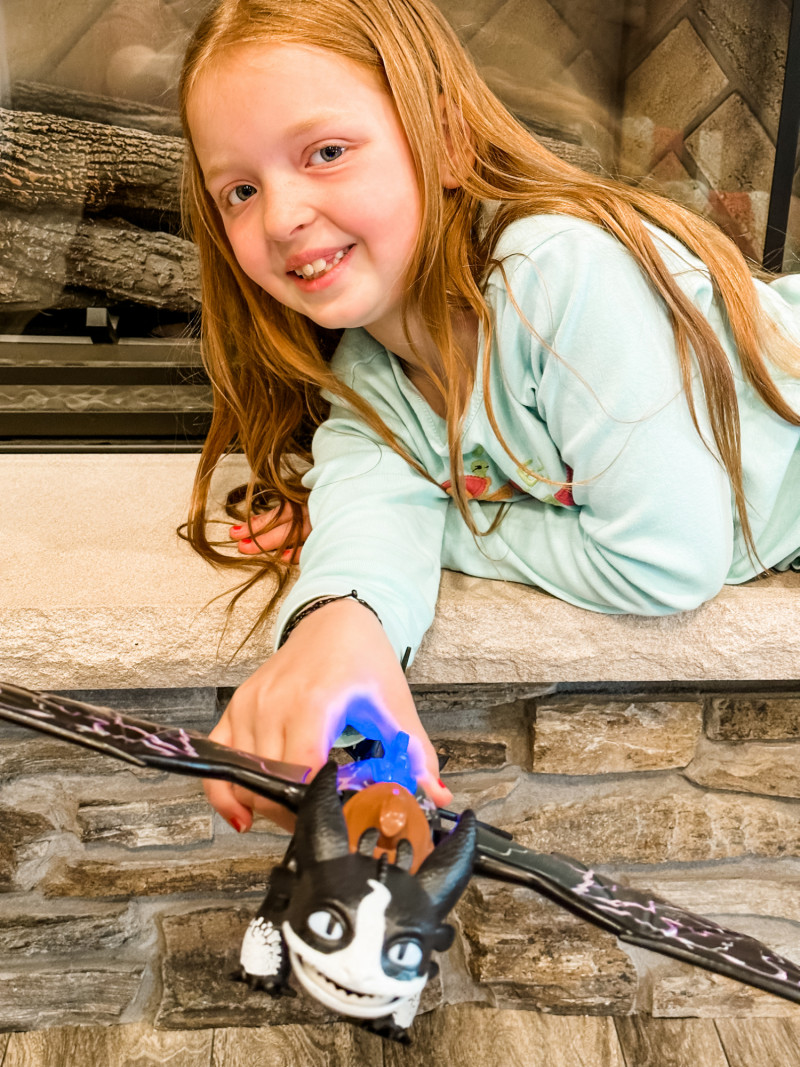 Dragons: The Nine Realms
DreamWorks' Dragons: The Nine Realms is an American computer animated television series in the How to Train Your Dragon franchise. This series is set in the modern world, 1,300 years after the events of How to Train Your Dragon: The Hidden World (2019). It follows a group of misfit kids, brought by their parents to see a huge fissure caused by a comet, who then uncover the truth about dragons and where they've been hiding.
Playmobil Launches New Discover the Legends of Dragons Line!
Playmobil is getting in on the fun with the new Discover the Legends of the Dragons Lineup!
These fun sets feature magical and awesome dragons along with their human companions. Fans of the franchise can recreate their favorite scenes from the series while dragon lovers can create their own adventures! As always, the PLAYMOBIL fun is endless as the sky is truly the limit to the adventures you can dream up and play out. I'm going to share three great sets with you but be sure to check out all their dragon inspired play sets for even more fun.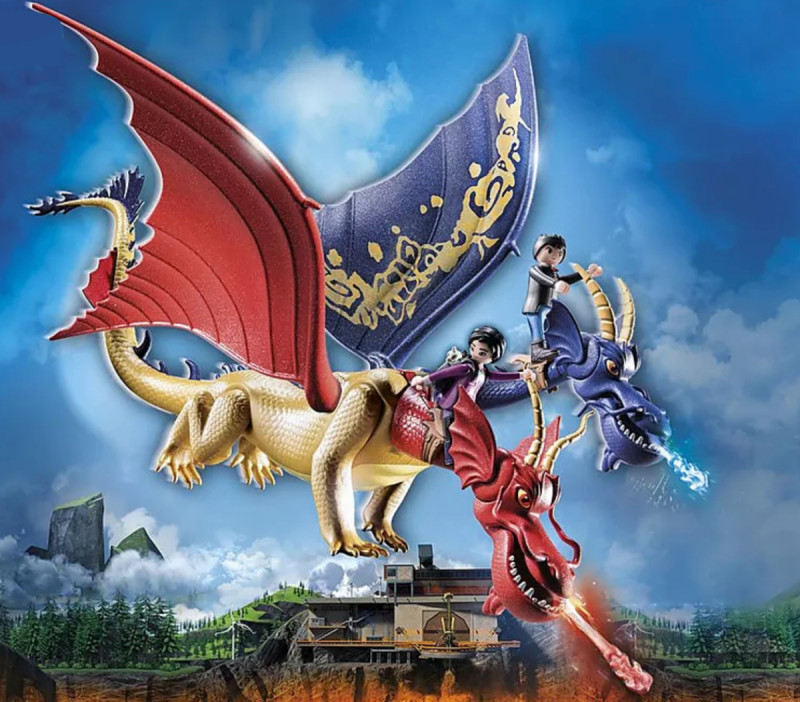 Legends Of Dragons: The Nine Realms – Wu & Wei with Jun
Check out this battling duo that's ready for any adventure! Dragons: The Nine Realms – Wu & Wei with Jun features dragon figure Wu & Wei and is equipped with movable legs as well as heads and necks. Plus, the large wings can be turned in all directions. Designed with saddles, Jun and Eugene can even ride on the dragon. A fire or ice arrow can even be shot from each of the two dragon heads. To insert the arrow, the mouth is opened by pulling down the chin bar and then closed again. The arrow shot can also be triggered by pulling the chin bar. One of my kids' favorite feature is that his spine even lights up with the push of a button!

Legends Of Dragons Nine Realms: Thunder & Tom
With the Thunder & Tom playset, it's easy to bring the dragon fun home. Thunder the dragon can move all four legs as well as his head and wings while the integrated saddle allows Tom to ride along. The back scales of Thunder feature a light module and he can even shoot plasma arrows out of his mouth! (This is done by inserting an arrow into the dragon's mouth and then closing it. By pushing down the head or ears, the arrow is shot out of the mouth again.) Unique and fun, this set is definitely a winner!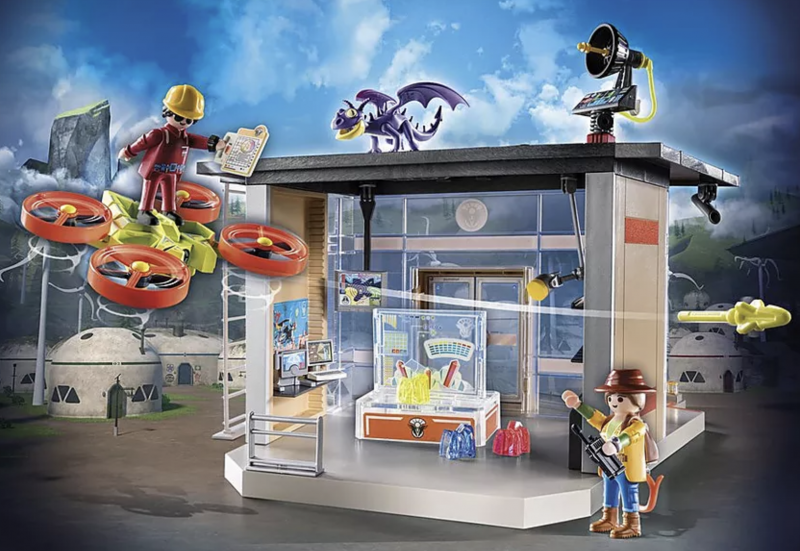 Legends Of Dragons: The Nine Realms – Icaris Lab
The ICARIS Lab is a must have accessory as it was built to study the Kullersen Fissure, an immense miles-deep fissure in the earth's surface. Scientists from all over the world, among them Dr. Olivia Kullersen, study the extraordinary phenomenon from there. Enter this state of the art lab through the double swinging doors and get ready to check out the analytical equipment, computers, and a projection table for examining rock samples and evaluating drone images. You can control the large drone and there's even a foot clamp integrated in the center so that a figure can fly along standing up.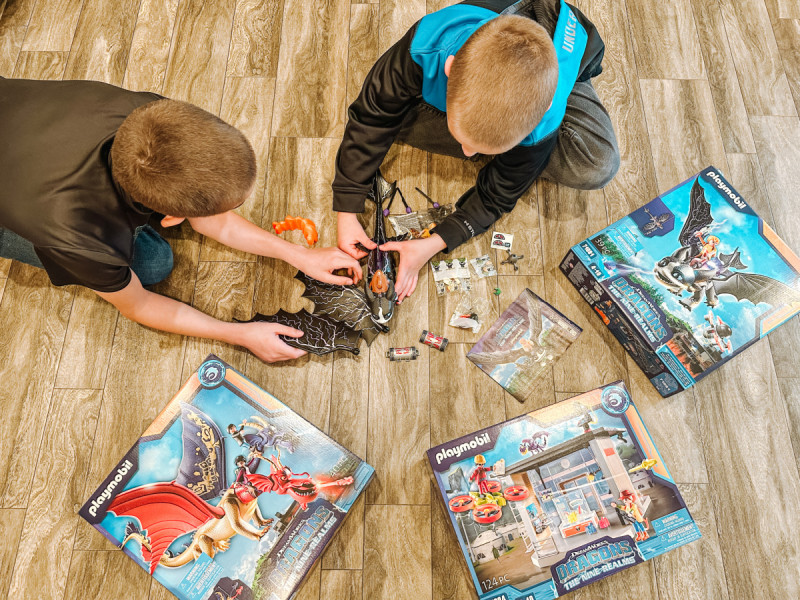 Playmobil Offers Long-Term Playability For Years To Come
Our kids have been playing with Playmobil toys for years now and have so much fun! I appreciate that these toys are designed to encourage imaginative play that kids can enjoy by themselves or with friends. Over the years, our Playmobil toys have also held up really well so I appreciate that we will be able to pass them on to family and friends once we're finally done with them.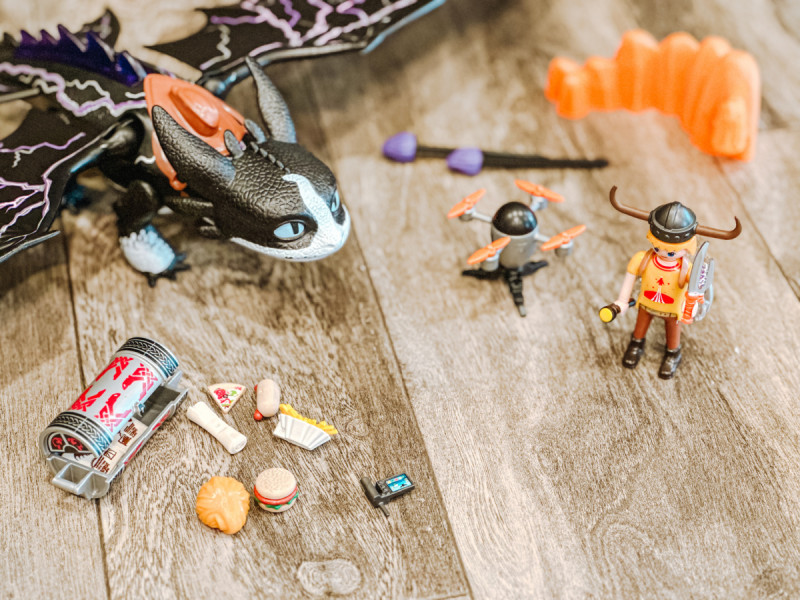 Tell me, who do you know that would love this new Playmobil Discover the Legends of Dragons Line?
Connect With Playmobil
Website / Facebook / Instagram
Related Posts:
If you love Playmobil as much as we do, be sure to check out these fun Earth friendly Playmobil sets that kids of all ages love. Our middle daughter really enjoys animals and the Riding Lessons sets have been an especially big hit with her. Playmobil has also released a bath toy line recently that our youngest kiddo absolutely adores. Finally, with summer on the way, also check out the water park line.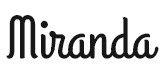 I'm a city girl turned country by my awesome husband and we have three busy boys and two darling daughters. I love spending time with my family, reading Karen Kingsbury novels, and catching up with friends while our kiddos have play dates. I'm blessed beyond measure and can't wait to see what God has in store.
Follow Miranda on Pinterest | Twitter| Blog | Instagram
This post currently has 5 responses.