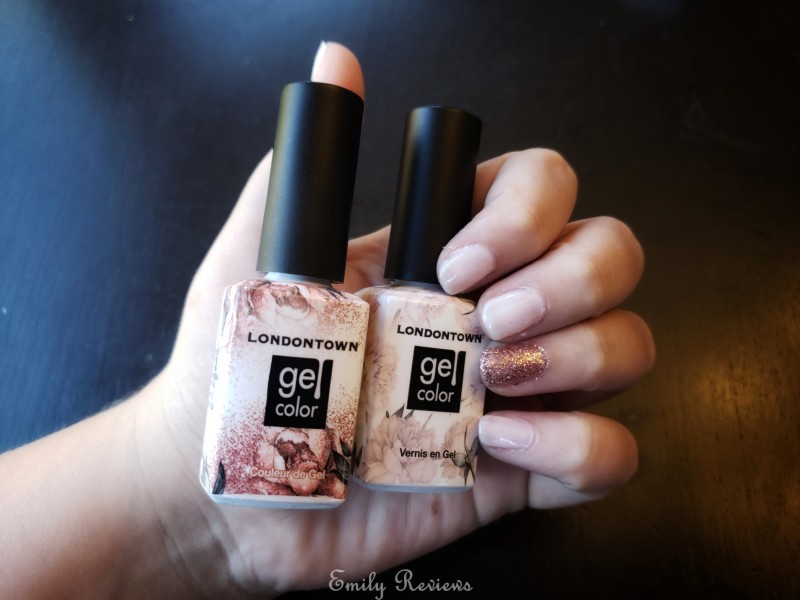 Thank you to Londontown USA for providing me with products to facilitate my blog review. All opinions are 100% my own.
I have two tween/teenage daughters. Both girls really enjoy having their nails done. They often give each other manicures and pedicures when we are at home. It is something they really enjoy doing together.
I decided to surprise the girls with new Gel colors from Londontown USA. Londontown USA specializes in high-quality nail care products. Londontown USA products are Cruelty-Free and free of Formaldehyde, Formaldehyde Resin, Toulene, Camphor, DBP, Xylene, Ethyl Tosylamide, Acetone, and TPHP. Their nail products do not have harmful fumes or odors, they don't wrinkle and they won't shrink.
For my review, I receive a generous collection of Londontown USA Gel Colors including Cheerio, Duchess, Buckingham Blue, Cabana Boy, Rose-All Day, Chim-Cher-ee, and Ring Me.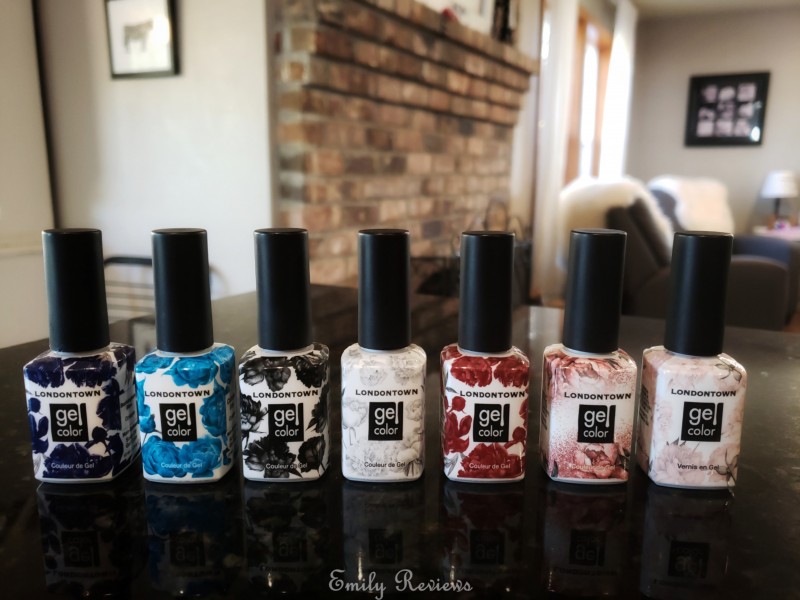 Cheerio is a sheer, neutral pink nail gel that is perfect for a French manicure.
Duchess Nail gel is a luxurious pure cream white color to complete the French manicure that you started with Cheerio.
Buckingham Blue is a deep and creamy navy blue gel. As with all of the other Londontown USA gels, Buckingham Blue comes with the new wide fan brush.
Cabana Boy is a bright neon blue nail gel. This color is sure to bring on the compliments.
Rosé All Day looks just like it sounds….a super pigmented brilliant rose gold sparkly nail color.
Chim-Cher-ee nail gel is a dark jet black crème color.
Ring Me is the "reddist" red you could dream of. This nail color defines the word red.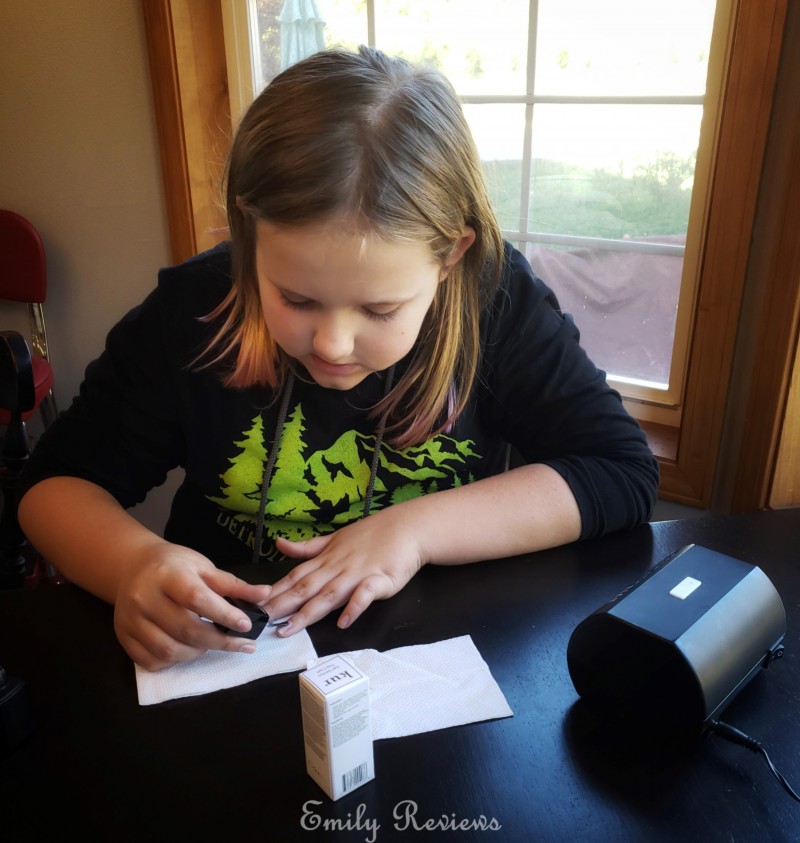 Londontown USA Gel Colors require about 30 to 60 seconds under a UV/LED light to cure them. Their gel products only require single coat coverage to give you a long-lasting and beautiful nail color.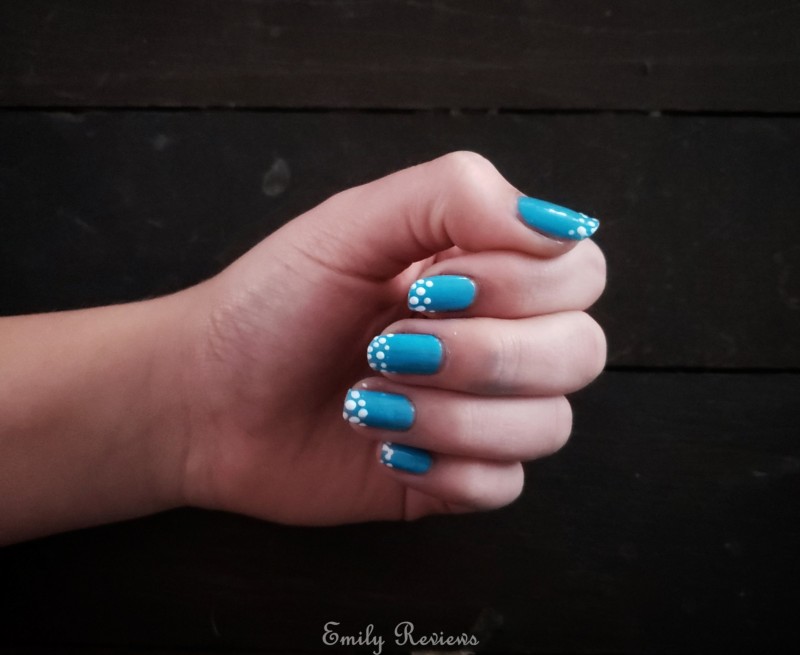 Along with my Gel Colors, I also received Prep & Remove Acetone Lacquer Remover, Gel Color Lock Top Coat, and Gel Universal Base Coat.
Prep & Remove Acetone Lacquer Remover will prepare your nails for their next manicure or pedicure. This product not only removes your Londontown USA Gel Color without damaging your nail, but it also prepares your nails for their next experience by leaving them hydrated.
Gel Universal Base Coat and Gel Color Lock Top Coat work together to fill ridges, smooth the nail surface, extend wear, and prevent color fading. As with the Gel Color, both the base coat and top coat require LED cure time.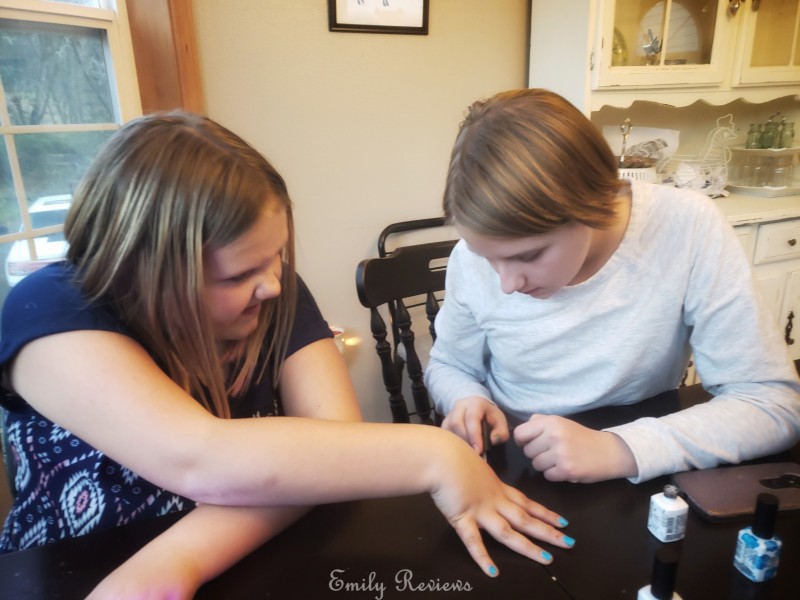 The girls are having a great time playing with the Londontown USA Gel Colors.
Buy It: Please visit the Londontown USA website to see the great selection of products they offer and convenient shopping locations.
Connect: Don't forget to follow Londontown USA on Facebook, Twitter, and Pinterest for the latest product announcements and special offers.


Hello, my name is Laurie. My family and I live near the Oregon coast. When we aren't at work, in school, or on the volleyball court, we enjoy traveling, cheering for our favorite sports teams, playing outdoors, and checking off items on our bucket list. We are lucky in that both sets of our parents, as well as our siblings and their families, live within an hour of us. We get together often to help one another out, celebrate milestones, and go on adventures together.
This post currently has 7 responses.