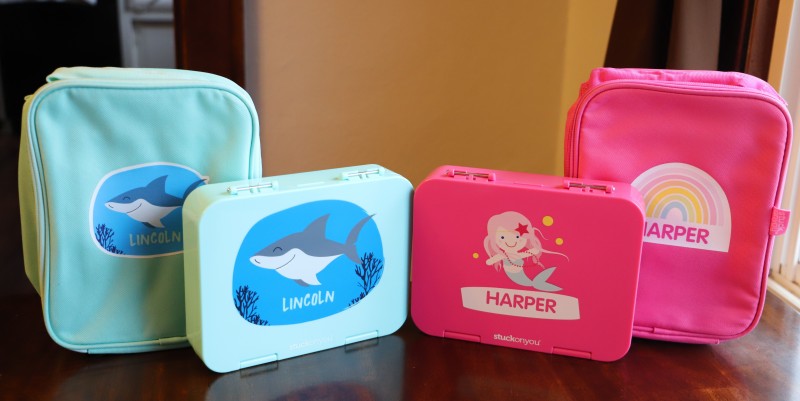 Thanks to Stuck on You for sending me these adorable bento box and cooler sets. As always, all opinions are my own.
As we head into the holiday season, I always try to think of gifts my kids will get excited about and that we'll get a lot of use from. We own so many toys, and we always seem to end up with a van-full after Christmas with my family. While we (of course!) buy our kids toys, I also like to get them a few practical gifts. Stuck on You is one of my favorite companies for personalized gifts, and they make these great Bento Box & Cooler Bag Sets. I got my kids each one of these sets for Christmas!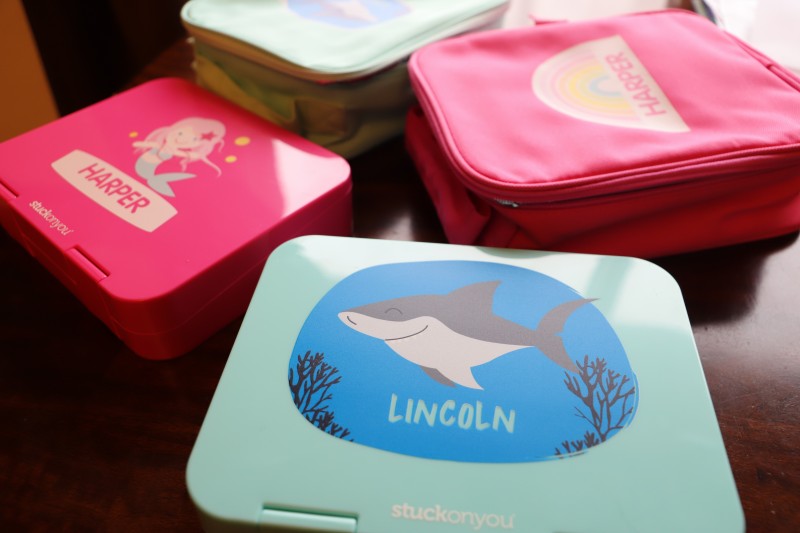 Stuck on You Bento Box & Cooler Sets
These Bento Boxes from Stuck on You have been a family favorite for the past year. We take them to the park, to homeschool events, and more. They have so many design options, and you can personalize them in so many ways. Customize the color, design, name, font, and even more with these bento boxes. Inside, you'll find a removable plastic insert that's partitioned for a variety of foods. Plus, they're top-shelf dishwasher safe!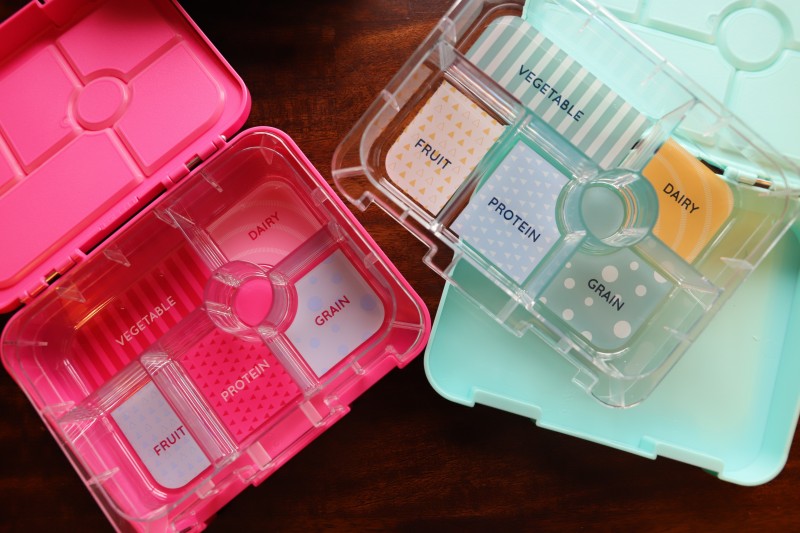 The Bento Box Coolers are a great addition, particularly if you live in a warm state or will be storing the food for a couple hours. This is our first experience with the Coolers but I know we're going to use them frequently. They also can be customized, just like the bento boxes! When you buy the Bento Box and Cooler Bag as a set, the designs will be the same, though you can always choose to purchase them separately if you want different designs as well.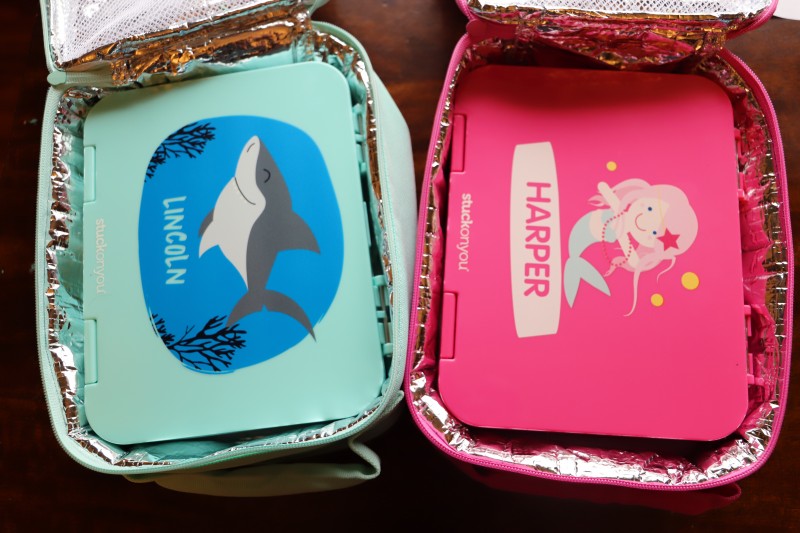 Our kids are going to be so excited to open these on Christmas, and I look forward to adding to our Stuck on You collection with many of their other personalized gifts.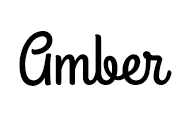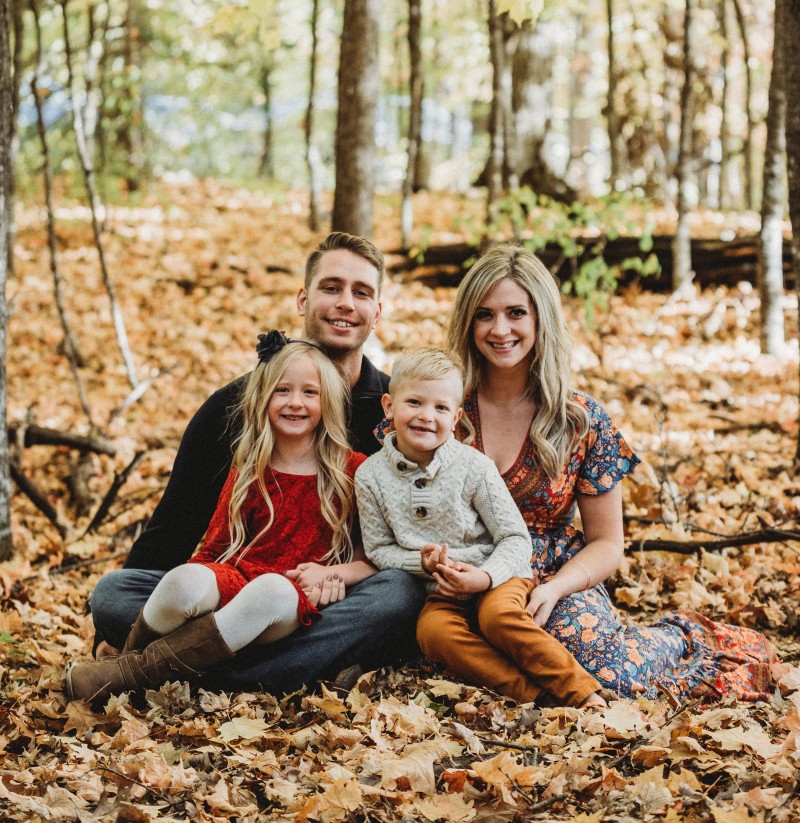 Hi there! I'm Amber, a 34 year old wife and mom of two from central Minnesota. I love to be outside with my family anywhere the weather is warm (which means I spend half the year freezing). We're a homeschooling family that loves to travel as often as possible! When I have a spare free moment, I love to read, take photos, and scrapbook. I'm interested in anything that makes life more fun; I also love socializing and sharing about my favorite products!
This post currently has 5 responses.