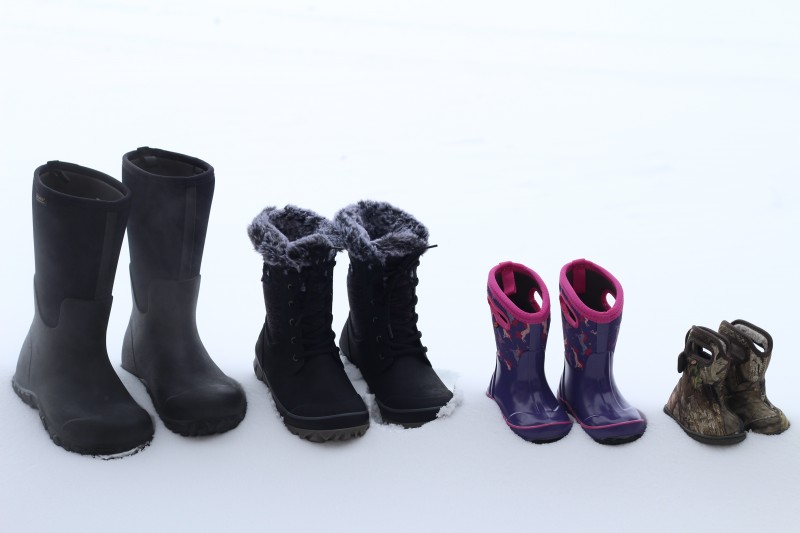 Thank you to Bogs Footwear for sending product in exchange for my honest opinion in this review.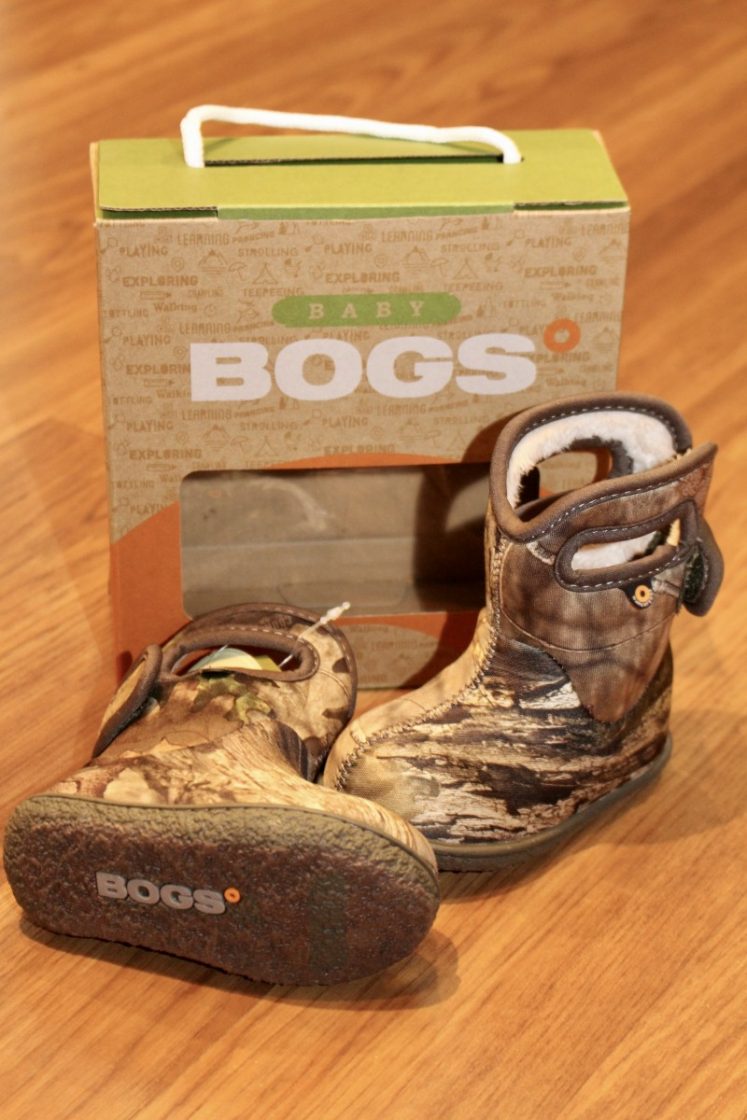 I live in the upper midwest – a pretty snowy area of the country. I have heard that the farmer's almanac is calling for more snow than usual for our area this year. So, if it is right, I am prepared. I am happy to have outfitted every member of our family with a new pair of boots thanks to Bogs Footwear.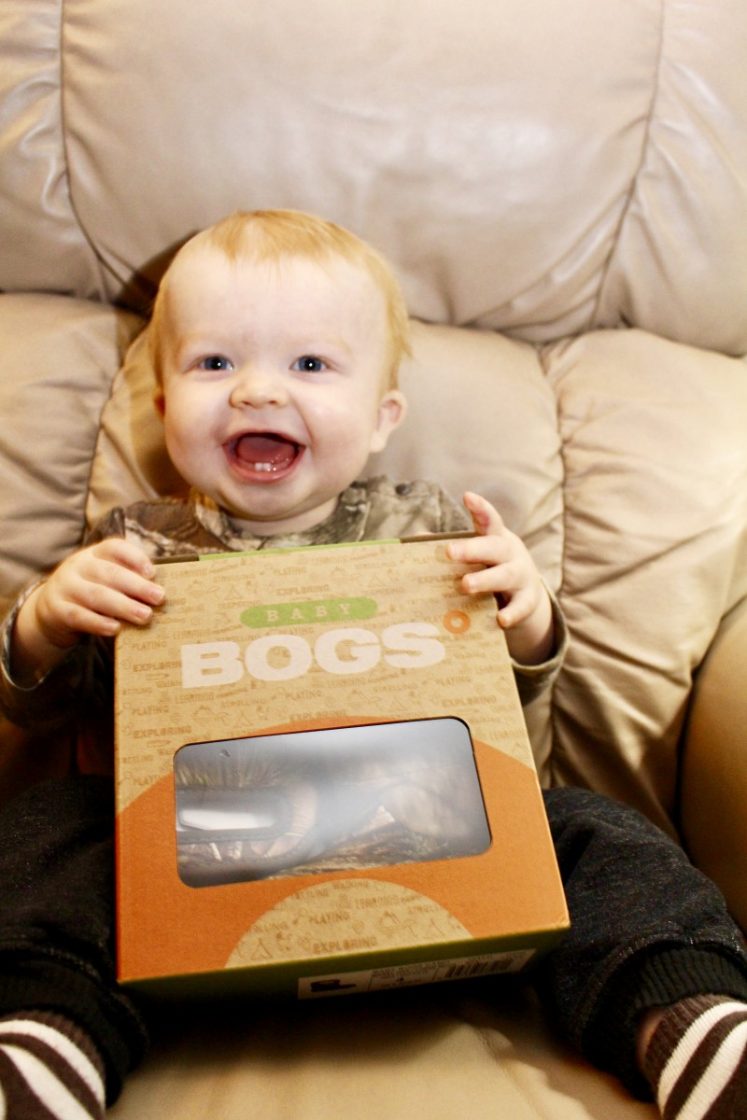 Although I had heard of Bogs, I had never purchased a pair for myself. I was excited to try out a pair and see what all the hype is about! Let me tell you, the hype is for good reason – these boots are the best!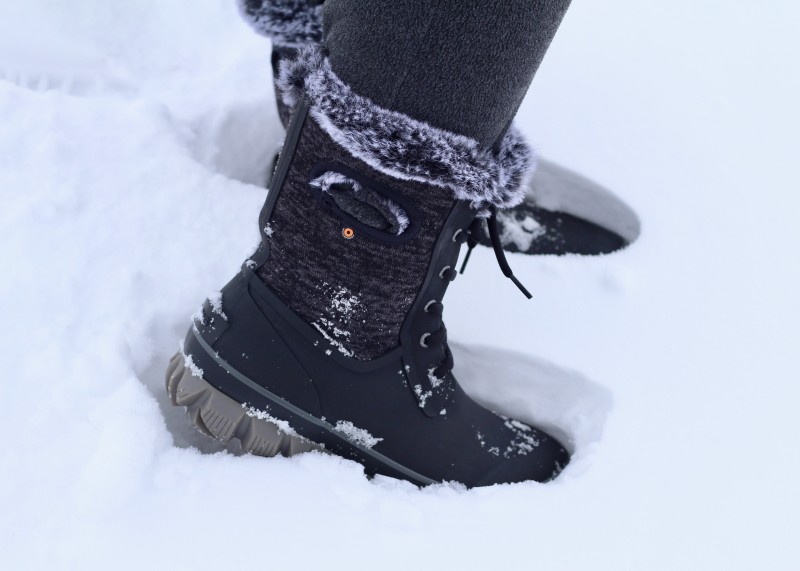 These Arcata Knit Winter boots are the best winter boots I have ever owned, hands down. I love that they are 100% waterproof, and are made with 7mm Neo-Tech waterproof insulation. They feature a BioGrip slip-resistant outsole and Bogs Max-Wick that evaporates sweat and keeps feet dry. They have a soft knit upper and a soft, faux fur lining for warmth and comfort. These boots are comfort rated to -58°F. I have been wearing them everywhere! I wore them out taking photographs last weekend and have been playing with the kids in the snow multiple times and my feet have not gotten cold in them yet. I am looking forward to trying them out ice fishing soon. I'll be honest, I tend to be a bit of a cheapskate, so the price tag on these boots had me a little leery. But, now that I've been wearing them and experienced the comfort and warmth, I don't think I'll ever buy another brand of boots!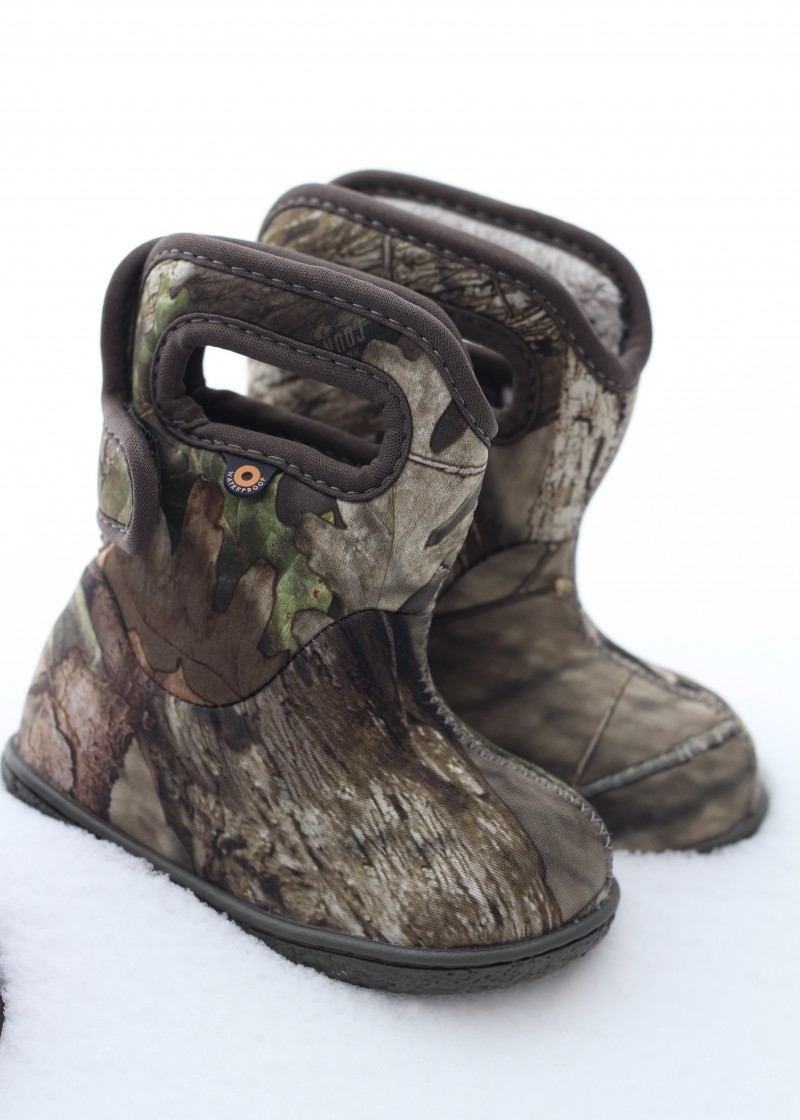 Aren't these Baby Bogs the cutest?! We got our 1-year-old the Baby Bogs in Mossy Oak Camo. Strangers have even commented on how cute these boots are when we have been out and about. 100% waterproof and made from 3mm Neo-Tech insulation for warmth, they also feature Bogs Max-Wick to keep feet dry. They have a cozy, plush lining with DuraFresh bio-technology that activates to fight odors and are comfort rated to 14F. Best of all, they are machine washable! They stay on my little guys feet better than any other shoe we have right now. I am happy knowing he is comfortable and his little toes are staying nice and warm.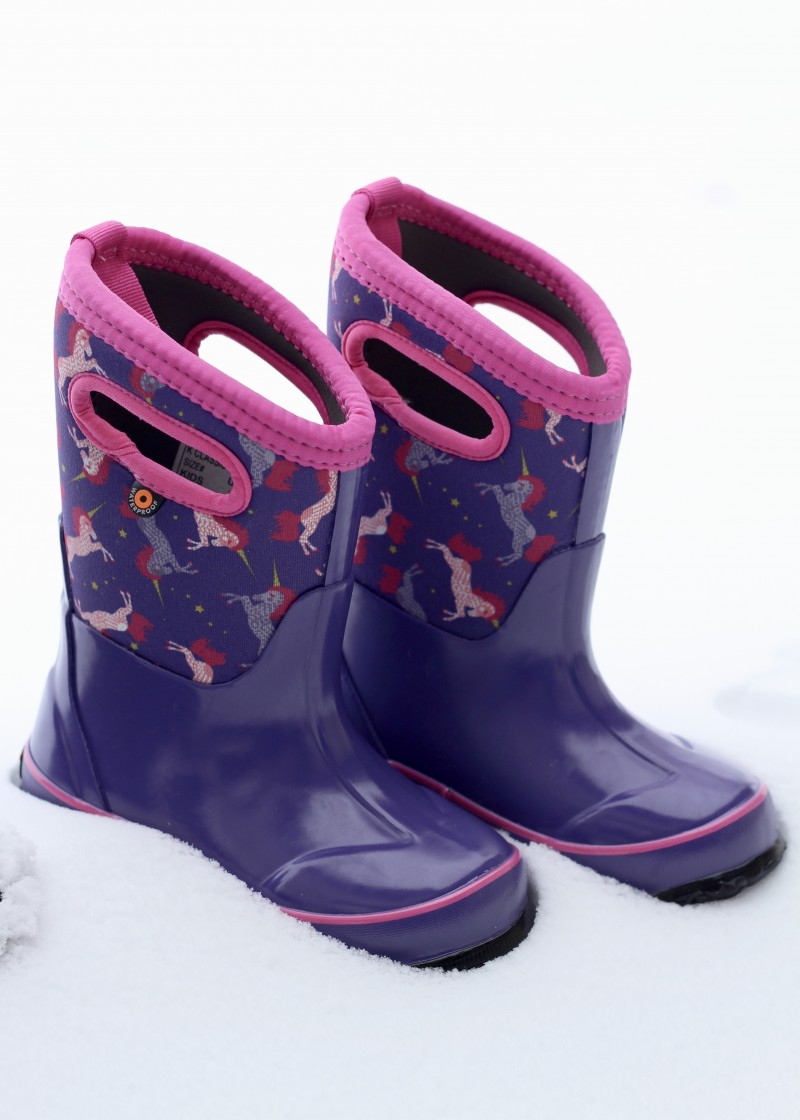 My 4-year-old unicorn-lover flipped when she pulled her new Bogs boots out of the box! These are the Classic Unicorn design in the Kids Boots. These are also 100% waterproof and constructed with 7mm Neo-Tech waterproof insulation and Bogs Max-Wick to move sweat away from the foot to keep your little one dry. Features DuraFresh organic bio-technology which activates to fight unwanted odors and a non-marking outsole. These boots are comfort rated to -30°F. Your child's toes will not get cold in these! My daughter loves that she can easily get them on and off herself, and so do I!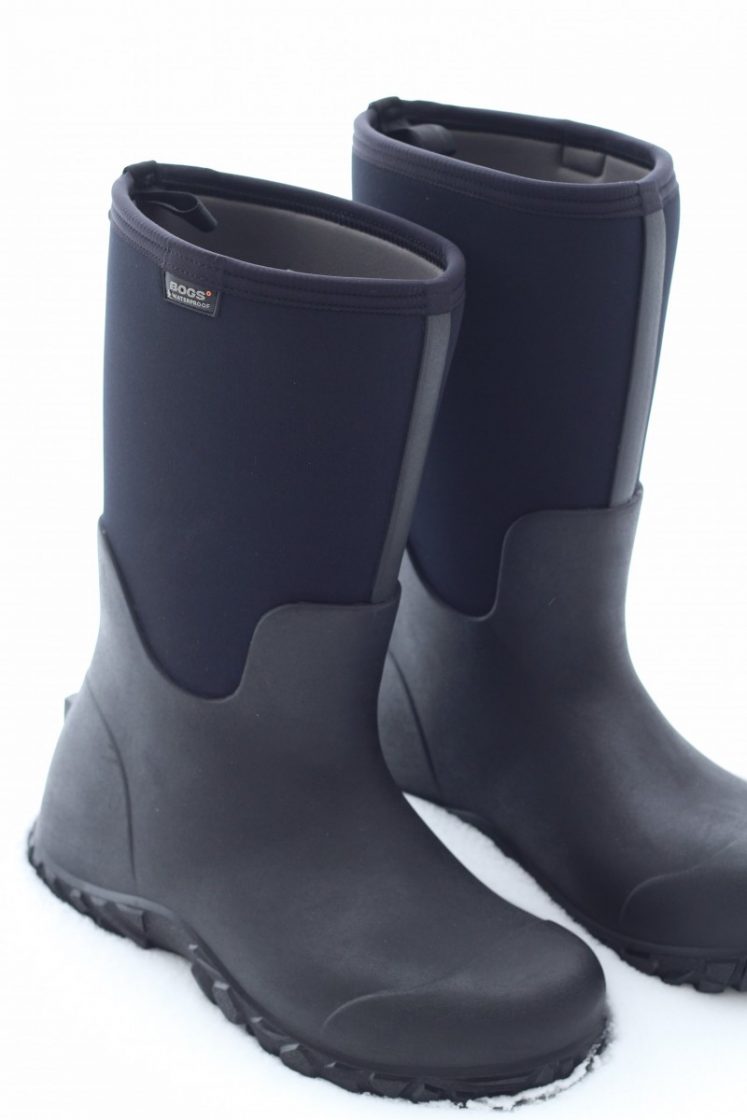 Finally, we have my husband's Bogs; he got the Workman boots. As a farmer, he's outside much of the day. He's been wearing these new boots and loving them! They are standing up to everything he's throwing at them. They are made with Seamless Construction to prevent cracking and reduce the boots' weight by 30%. They are constructed with 7.5MM Neo-Tech waterproof insulation and Bogs Max-Wick moves sweat away from your foot to keep you dry. Featuring a BioGrip slip resistant outsole, heel lock provide support and optimal ankle fit and DuraFresh bio-technology activates to fight odors. For comfort, it also features a Flex Width insole system that adapts to wider feet and rebound cushioning that bounces back to return energy to your foot. The Workman boots are comfort rated to -72°F. My husband will definitely be able to wear these ice fishing and have his feet stay nice and warm.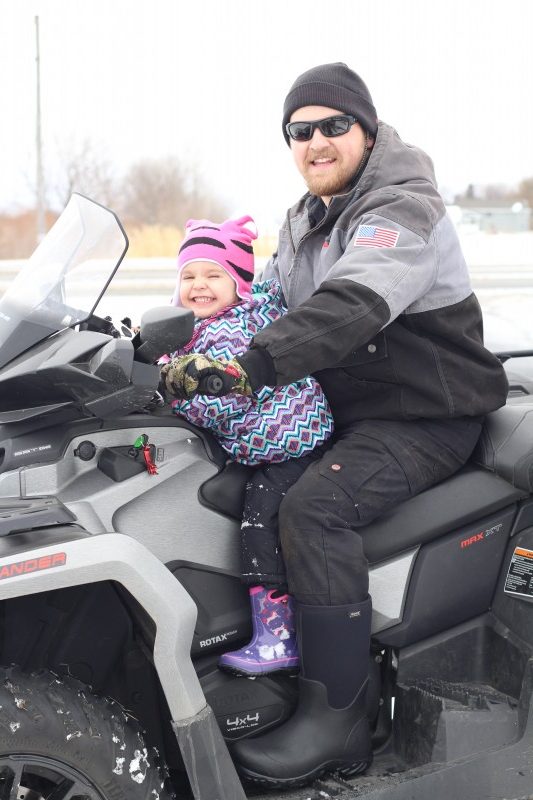 Above, my daughter and husband were wearing their Bogs Boots while plowing snow off the driveway.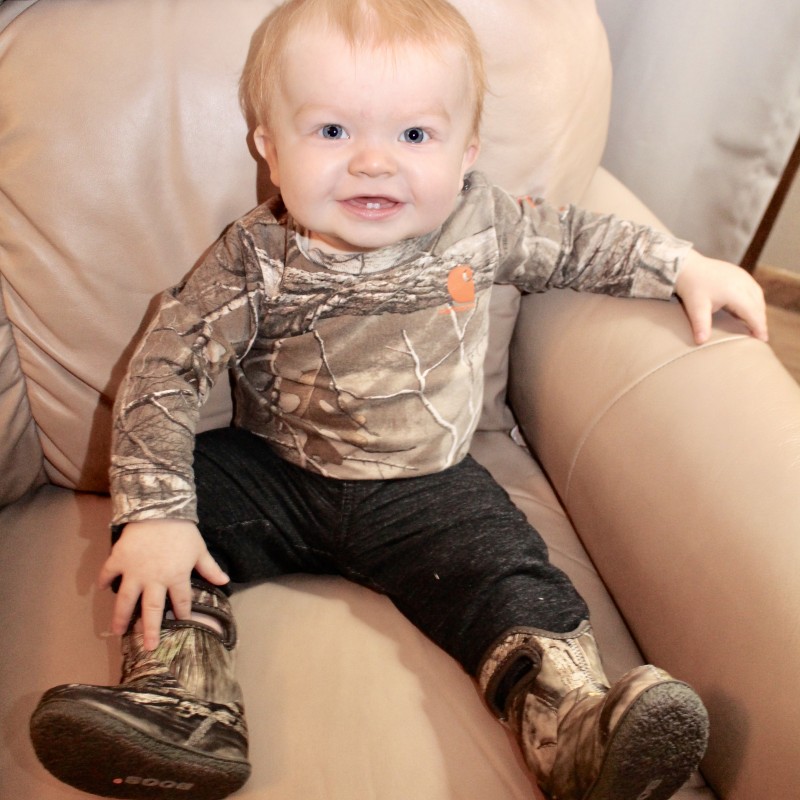 Above and below – you can see how excited my son was to put on his new Baby Bogs. He really likes them!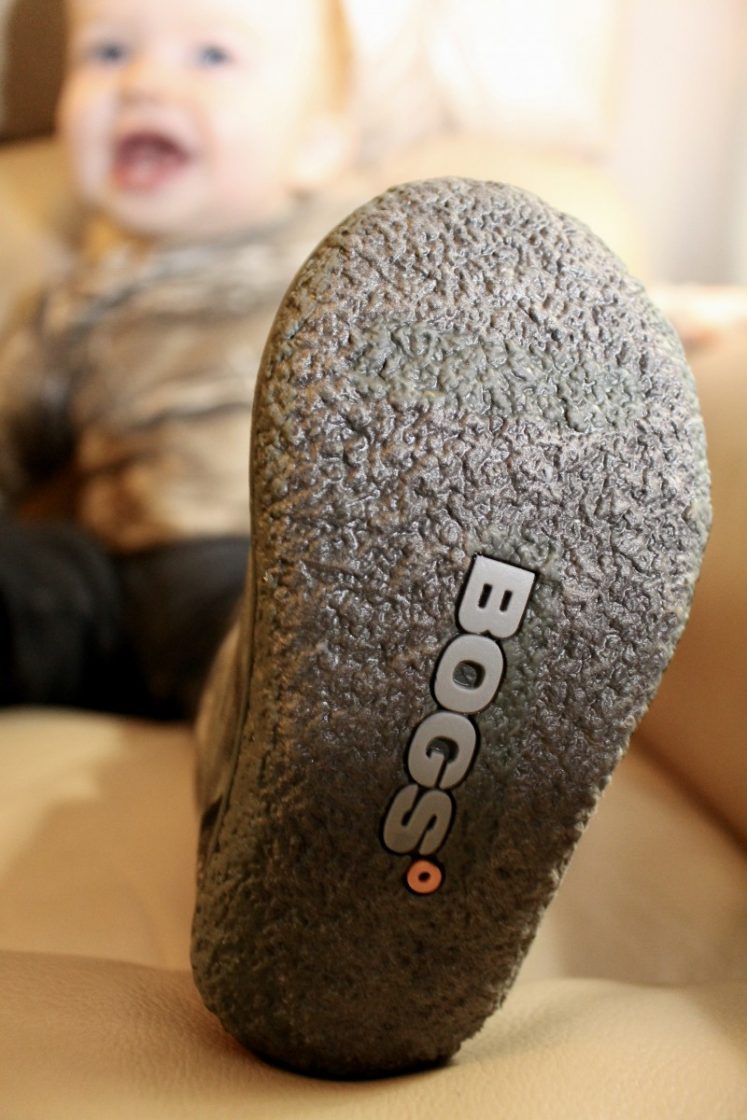 "Bogs' goal is to make you happy and make you a Bogs customer for life. We stand behind every pair of Bogs we sell and want you to feel confident in your purchase. While we can't guarantee BOGS° will never wear out, we do guarantee our product is free from workmanship and material defects 1 year from the date of purchase."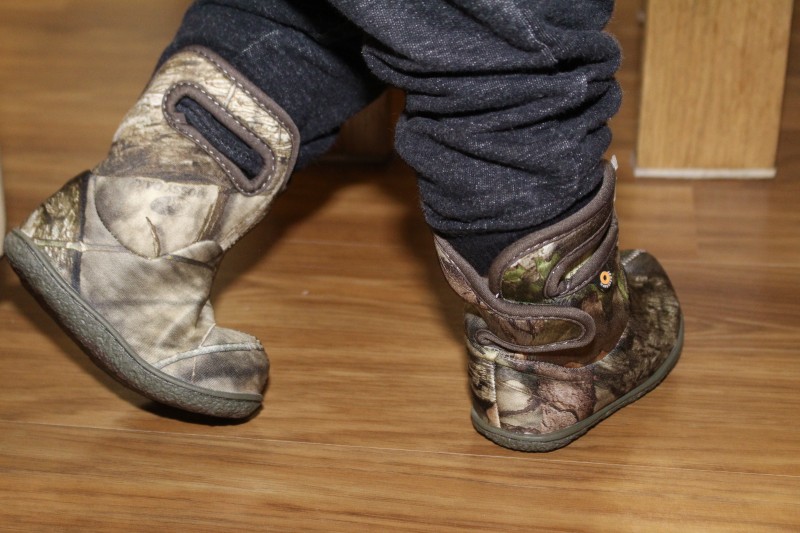 Above, I had to photograph my little guy's Bogs in the house, because with all the snow we got you couldn't see the boots in the pictures when you set him in the snow!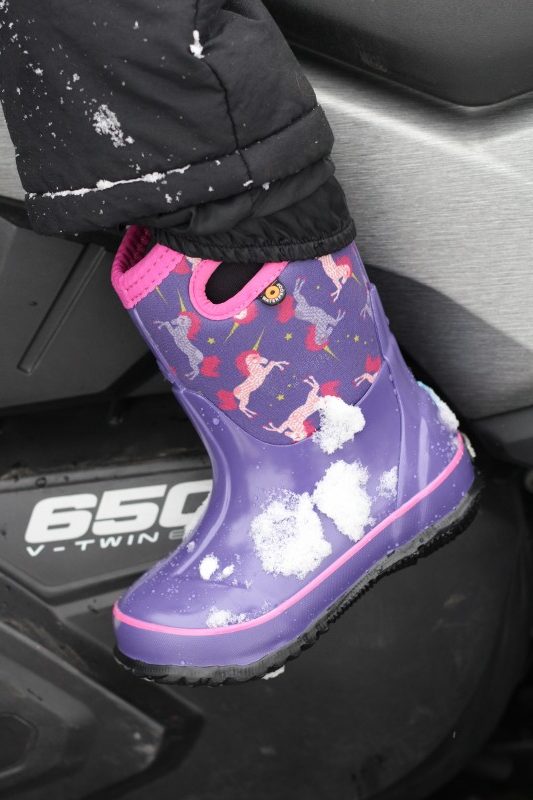 Tell me in the comments, have you ever owned any Bogs boots?
Buy It: Head over to Bogs Footwear to see for yourself the great selection of boots they offer.
Connect: Don't forget to like them on Facebook, follow them on Twitter, Pinterest and Instagram, and subscribe to their YouTube channel for all the latest news and promotions.


Hi, my name is Asha. I am 31-years-old and am a nurse by profession. My husband and I have been married for over five years and together we have a sweet four-year-old daughter, a one-year-old son, and a lovable bunny named Caramel. I enjoy spending time with family, taking photographs, scrapbooking, hunting, fishing, cooking and gardening.
This post currently has 12 responses.