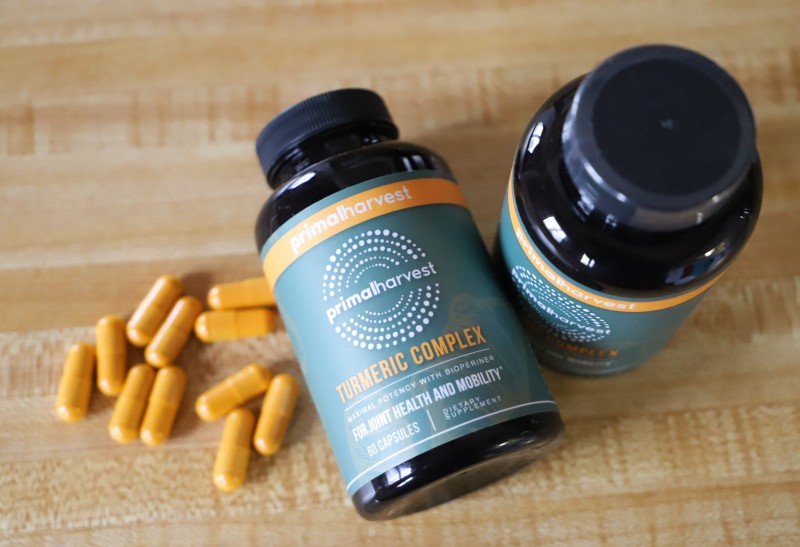 Thanks to Primal Harvest for sending me product. As always, all opinions are my own.
For the past few months, my husband has been complaining that his knees hurt, especially when going down stairs. Now, he's only 32 years old, so I'll admit I've been worried about it! His knees have taken a beating from playing four sports in high school to working in the electrical trade where he climbs ladders and carries a heavy tool belt daily. I assumed he was probably dealing with some inflammation as well as just plain pain from overuse, and I turned to Primal Harvest for help.
A few years ago I heard that turmeric is good for lowering inflammation, but I had no idea about the other benefits it offers. Primal Harvest's Turmeric Complex with Bioperine is proven to enhance turmeric curcumin absorption by 2000%. Designed to maintain healthy inflammation responses, promote overall joint mobility & bone health, and support brain, digestive, and heart health, this is a supplement I knew Tyler had to start using immediately.
Turmeric has been used for thousands of years in Ayurvedic medicine for conditions like chronic pain and inflammation. Finally, science has caught up and realized that curcumin, the active compound in turmeric, is in fact a powerful anti-inflammatory. This turmeric complex includes 400mg of 95% standardized Curcuminoids, making it incredible potent and effective. This formula also contains 10mg/serving of BioPerine® which is a patented black pepper extract. It's been clinically proven to increase the absorption of several key nutrients, with one clinical study demonstrated BioPerine® to increase absorption of curcumin by 2,000%.
Primal Harvest's Turmeric Complex comes in organic Nu-FLOW® capsules, which are natural silica concentrates derived from rice hulls. They're certified Kosher and Organic, and the Nu-Flow functions as an anti-caking agent. It's designed to replace synthetics, including SiO2 tri-calcium phosphate, or talc. These capsules are also vegan, gluten-free, allergen-free, and non-GMO. We try to buy truly natural products whenever possible, and I'm so impressed by Primal Harvest's dedication to offering high-quality supplements that are also safe and effective.
Each bottle contains a one-month supply of capsules. My husband has been using them for over a month now and within the past two weeks he is amazed to find that he no longer has knee pain regularly. I'm always trying to get him to try natural products and supplements, and he typically doesn't stick with them long enough for him to see a difference. However, with his Primal Harvest Turmeric Complex, he noticed a difference after just a week and was so happy with the results that he's continued taking them. I know that chronic pain is so hard to live with, so I'm glad he's found something that truly helps!
Buy it: Primal Harvest
Win: One reader will take home a bottle of Primal Harvest's Turmeric Complex! This is a US giveaway ending 1/1/2020. Enter using the form below, and good luck!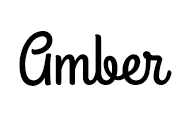 This post currently has 6 responses.