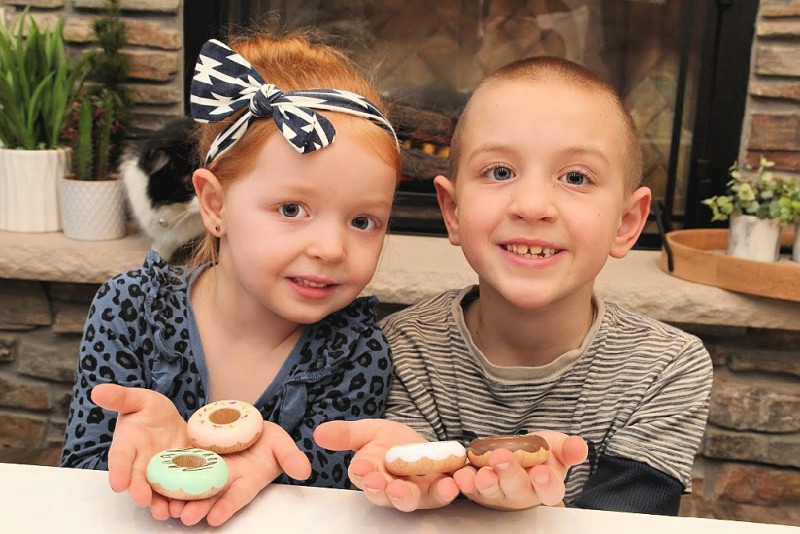 I received product from Le Toy Van to facilitate this post.  As always, all opinions are my own.
If you haven't noticed, wooden toys are making a BIG come back!  And with good reason.  These timeless, environmentally friendly toys tend to have the upper hand against plastic counterparts.  And today, I'm excited to share 7 compelling reasons why it's best to choose wooden toys.  Then I'm also sharing some awesome options from the Global toymaker, Le Toy Van!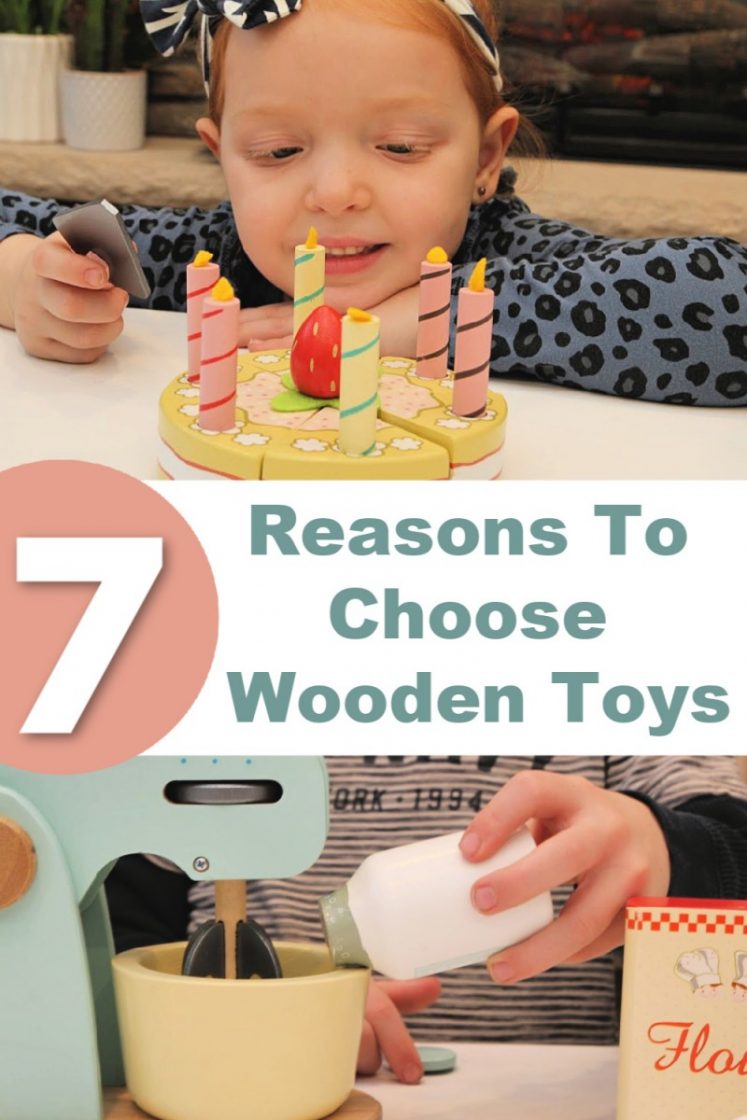 My Top 7 Reasons Why I Choose Wooden Toys
Wood Toys Are Stable:
By nature, wooden toys tend to be more solid and stable.  Which means they hold up better to play and don't break as easily.

Wood Toys Inspire Open Ended Play:
Wooden toys tend to be more simple.  (BONUS: Which means you don't have to worry about batteries!)  So instead of overloading children with flashing lights and blaring noises, kids actually get the opportunity to use their imaginations.  Simple doesn't mean boring.  Wooden toys open an entire world of imaginative play that holds kids' attention much longer than a loud plastic toy.
Wood Toys Are Sustainable:
While not everyone thinks of this aspect, wooden toys are more environmentally friendly than plastics.  Most companies choose to use sustainable practices and fast-growing trees/woods to be more responsible, economical, and environmentally friendly.
Wood Toys Help Build Fine Motor Skills:
Wooden toys are great at helping fine tune fine motor skills of growing children.  Whether they are stacking wooden blocks, pushing a wooden toy car, or sorting out wooden toy food from a basket, the heavier and more solid construction works to help with coordination.

Wood Toys Last Longer Which Makes Them Cheaper:
Even if a wooden toy costs more up front, their durability means they will last longer.  So instead of having to replace within a few months, as many plastic options require, beautifully crafted wooden toys are made to last for decades.
Wood Toys Look Nice:
Perhaps having a nice looking toy isn't high on the list of needs, but it sure is nice.   The beautiful style that wooden toys offer in appearance results in toys that are cherished, timeless, and classic.  They are the types of toys that get passed down through generations and carry a sense of nostalgia.

Wood Toys Are FUN!
Sadly these days, kids are spending too much time on phones and with screens which stifles intellect and over-stimulates.  So a better option would be to introduce creative and interactive wooden toys that will help bring about a peaceful playtime.  Playing with wooden toys can be calming and relaxing as kids can actually think without being bombarded with noise and graphics.

Le Toy Van Exquisitely Crafted Wooden Toys
Global toymaker Le Toy Van creates stylish wooden toys that spark imagination… and all without the use of technology or screens!  This family company, based in London, believes that the short timespan of childhood should be enjoyed to the max. And now is the perfect time to scoop up some great toy options from craftsmen that have been spreading joy for 25 years (1995-2020) with an added French flair!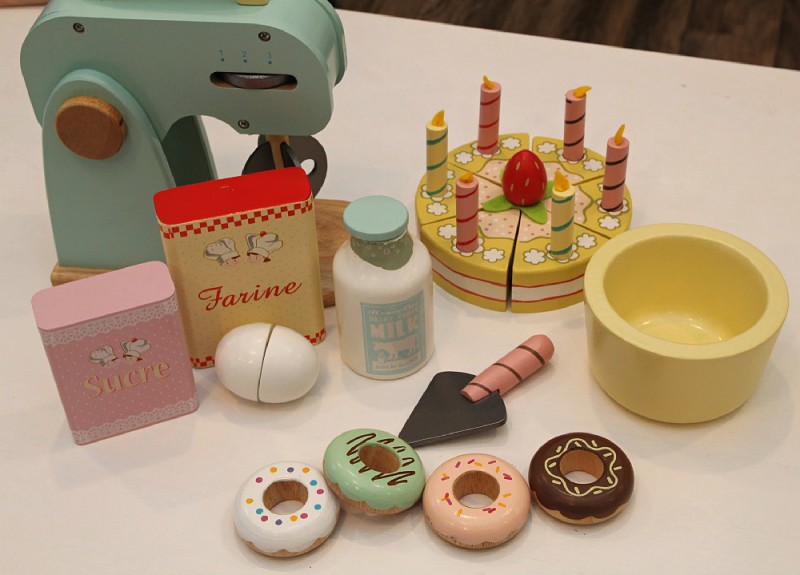 Cooking Up Some Fun
Growing up, my sister and I had a wooden kitchen center.  We'd spend hours upon hours whipping up 'food' for each other and our parents.  I think that 'time in the kitchen' actually played a partial role in my love for cooking now as an adult!  So when I came across Le Toy Van's HoneyBake Wooden Cooking, Baking, and Food Collection, I fell in love.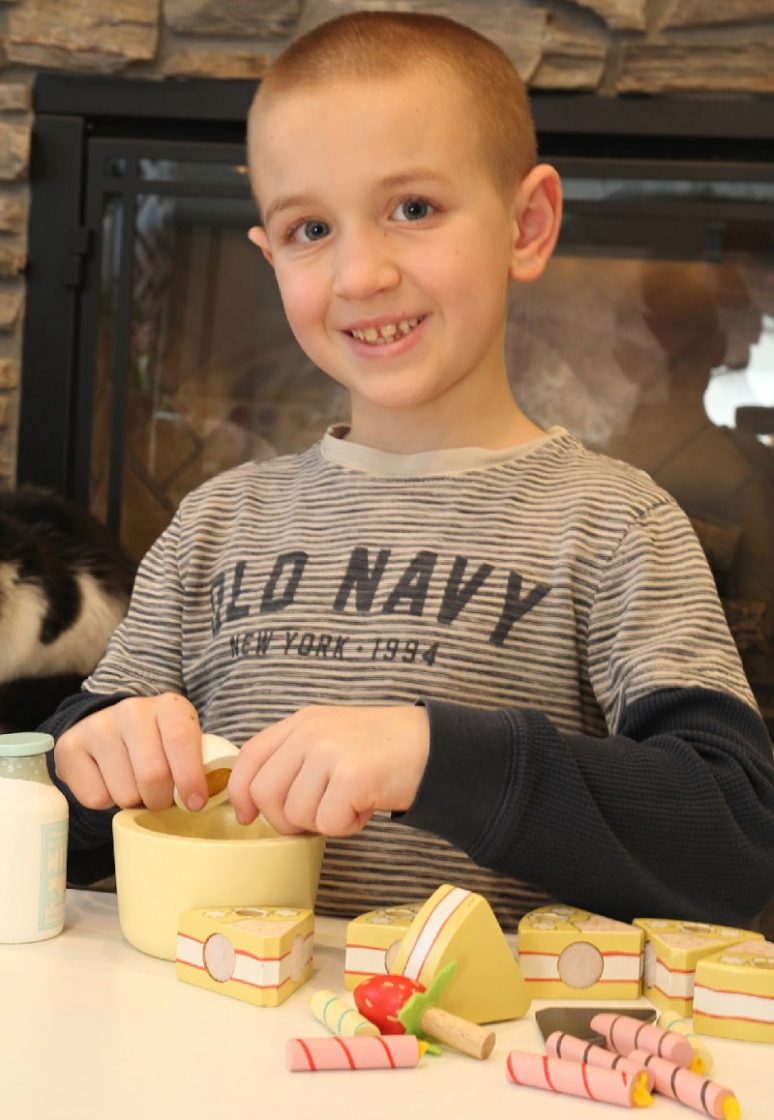 For some pretend play baking fun, I first picked out the Premium Mixer Set.  This set appealed to me because it comes with a variety of pieces.  Kids can prepare for a friendly bake-off with the Honeybake mixer with detachable bowl.  Additional play ingredients include an egg, milk, flour, and sugar. And the functional spinning knob on the side makes the beaters spin for added play value.   It's everything you'd need to whip up a great cake!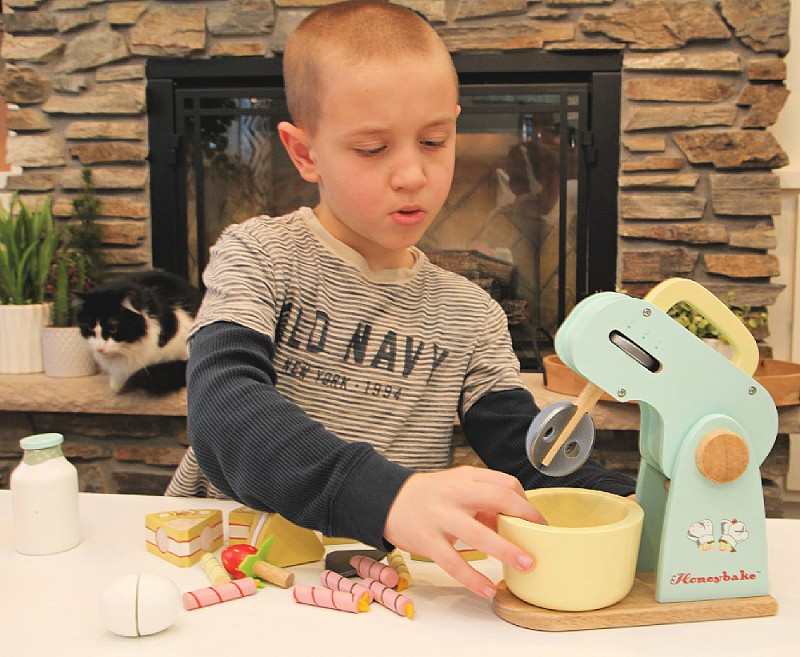 Which brings me to the Birthday Cake!  This fun birthday cake complimented the deluxe mixer set perfectly because any celebration is made better with cake.  So whether your child likes to pretend celebrate a birthday or another special occasion, this wooden cake and accessories adds rewarding creative play fun.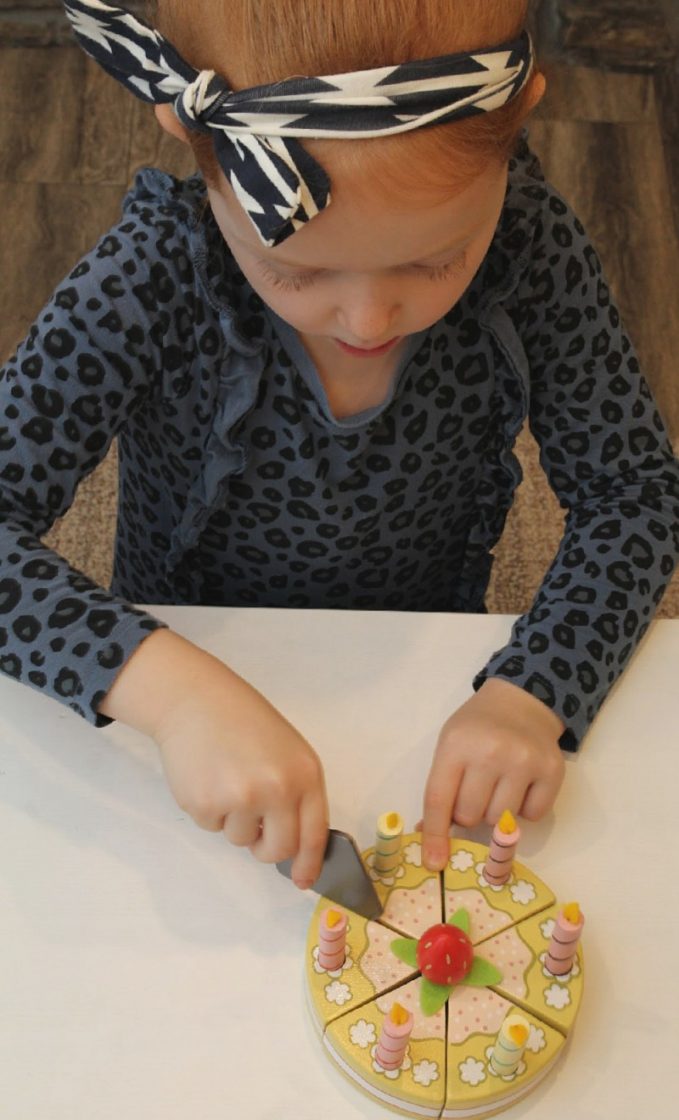 And for the dessert lovers who enjoy something a little different, Le Toy Van has you covered with their 4-pack of Donuts.  Each donut comes finished with a different topping and design.   It's a great set that pairs well with other Honeybake collections and allows kids to explore and introduce social skills through imaginative play.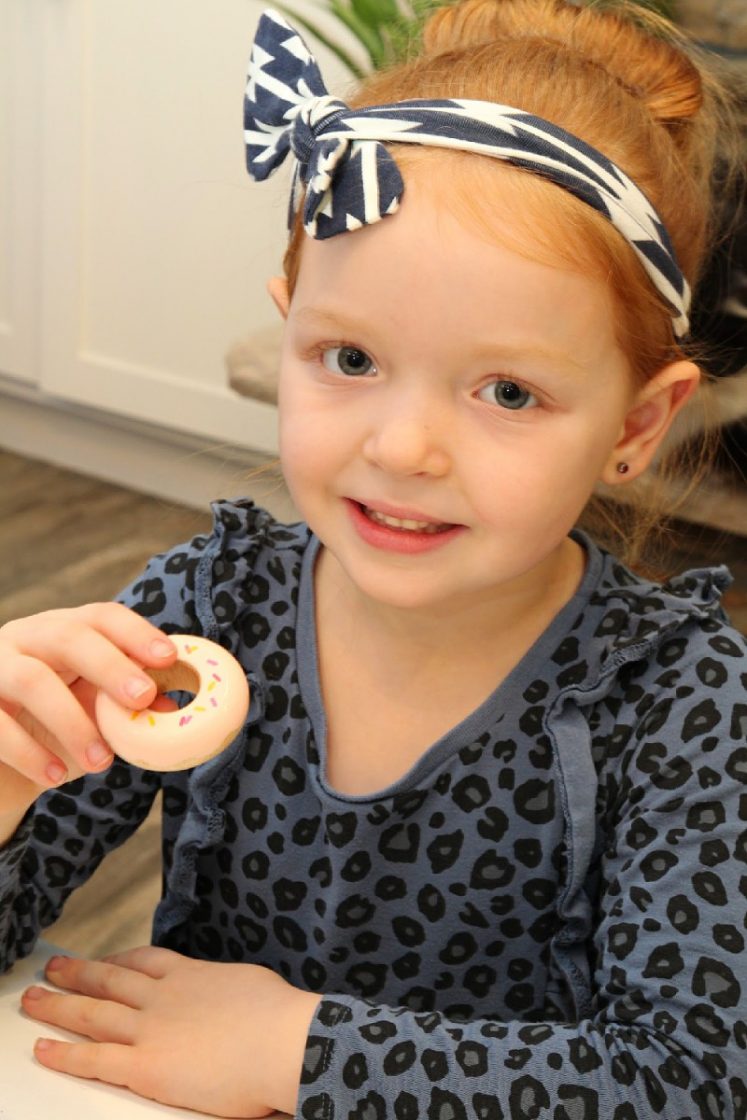 So as you can see, Le Toy Van has some great, innovative wooden play toys.   But this is barely a glimpse into everything they offer!  So be sure you visit their Amazon Store to see their entire lineup.
Connect With Le Toy Van
Amazon / Website / Facebook / Instagram / Twitter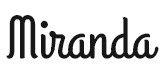 I'm a city girl turned country by my awesome husband and we have three busy boys and two darling daughters. I love spending time with my family, reading Karen Kingsbury novels, and catching up with friends while our kiddos have play dates. I'm blessed beyond measure and can't wait to see what God has in store.
Follow Miranda on Pinterest | Twitter| Blog | Instagram
This post currently has 24 responses.