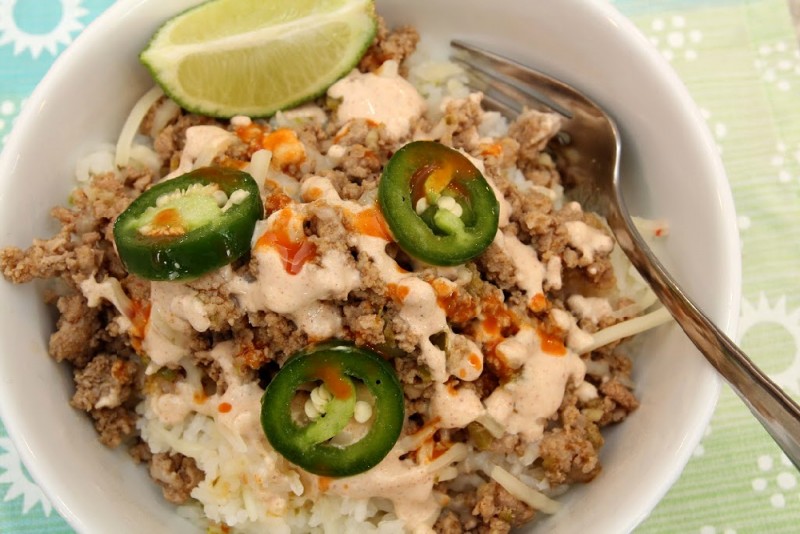 I received product from EveryPlate to facilitate this post.  As always, all opinions are my own.
Most adults will probably admit that the hardest part of being a grown-up is having to decide what's for supper every single day for the REST OF YOUR LIFE!  Raise your hand if that's you.  But it doesn't have to be a struggle any more.  Have you heard about Meal Subscription Services?  They are the perfect solution to this on-going dilemma.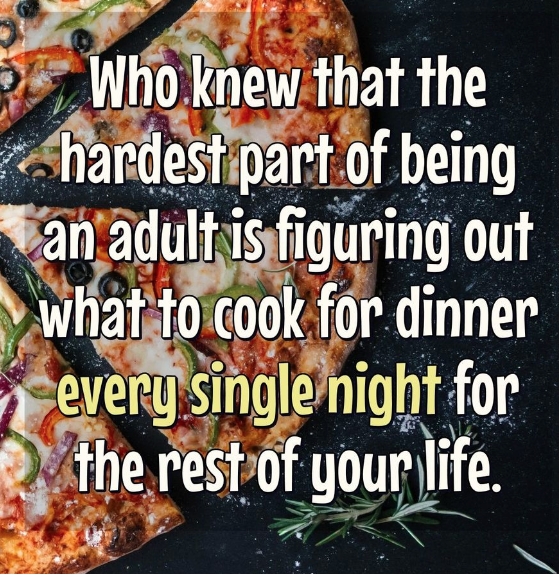 EveryPlate – Affordable Meal Kit Service Delivered To Your Door!
If you're looking for an affordable meal kit service, EveryPlate is it!  Their meals are just $4.99 each!  (Although each week does offer one special premium meal choice option for an additional $2.99 per serving.)  But when I did some price checking, I was unable to find another company to beat their prices!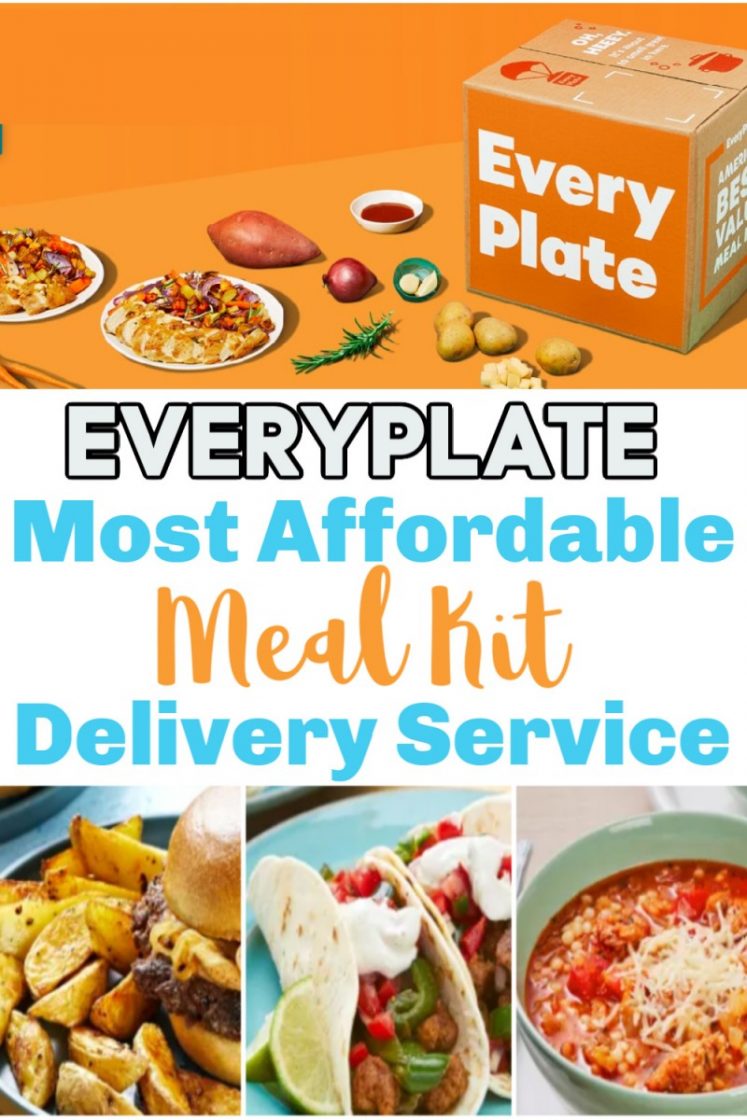 Q&A Session With EveryPlate
Because I typically have a lot of questions when I hear about a new product or company, I thought a quick Q&A session would be best before I get into my review.  So I'm going to share a little about EveryPlate with you and hopefully cover any questions you may have.
What Are The Fees?
As I mentioned, meals are just $4.99* per serving.  (With the exception of the premium upgrade meal.)  There is also a fixed weekly shipping fee of $8.99.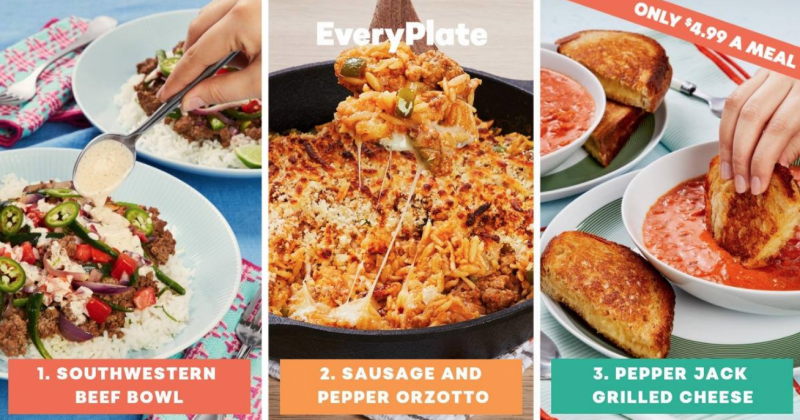 How Many Meals Do I Get?
Customers may choose from a few different plan options.
Dinner for 2 – (3 times a week), costs $38.93 per week.
Dinner for 2 – (4 times a week), costs $48.91 per week.
Dinner for 2 – (5 times a week), costs $58.89 per week.
Dinner for 4 – (3 times a week), costs $68.87 per week.
What Kinds Of Meals Do They Offer
EveryPlate offers 10 flavorful meals (11, counting the premium option) to choose from, each more delicious than the last.  The meats and sides vary greatly to offer their customers a wide variety of delightful choices.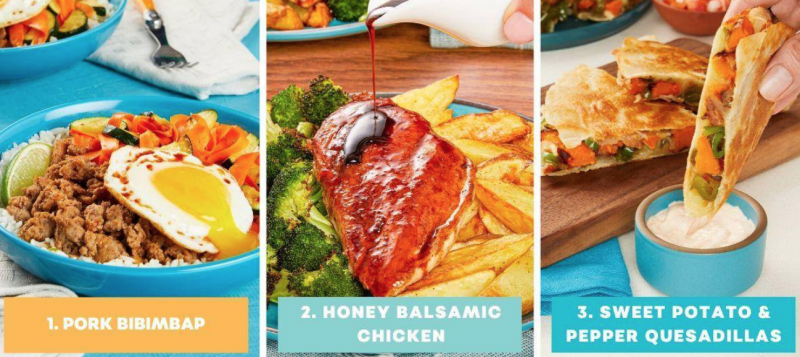 Who Picks My Meals?
You do!  Just log into your account and click on the options you'd like to receive in your EveryPlate box.
Does EveryPlate Offer Special Diet Plan Meals?
To keep the costs low, they do not cater for special diets as of yet. So there are no keto, gluten-free, paleo, vegetarian, low carb, or vegan meal plans.  However, they do offer a range of 11 diverse recipes every week that are well suited to regular diets.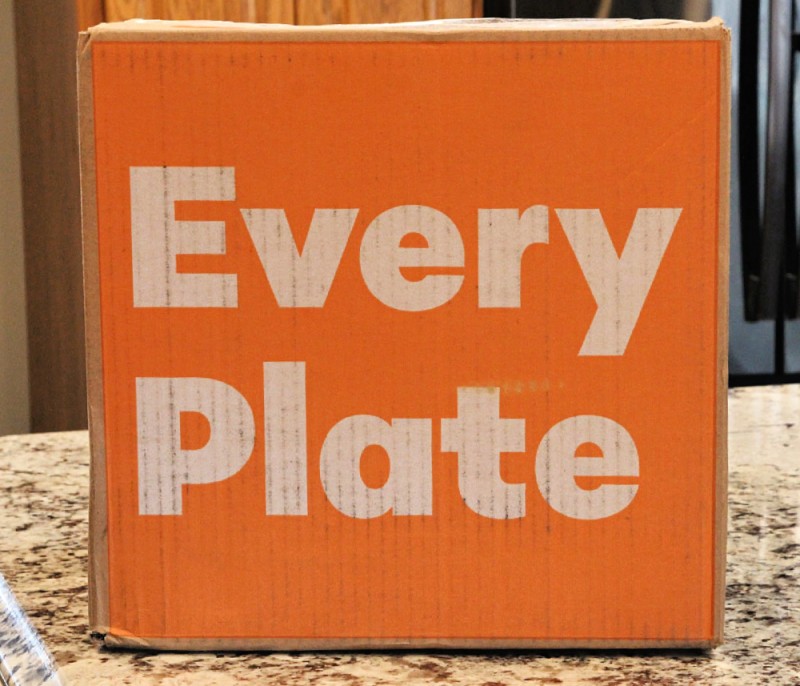 What's Included In My Box?
Each box includes all of the ingredients you need to make the delicious meals chosen, with the exception of a few staple pantry items (such as salt and pepper). You'll also find recipe cards with step-by-step instructions for each meal.  The ingredients are carefully packed and insulated to ensure they arrive to you at peak freshness.  Below the box of product and ingredients you'll also find your meat as well as ice packs.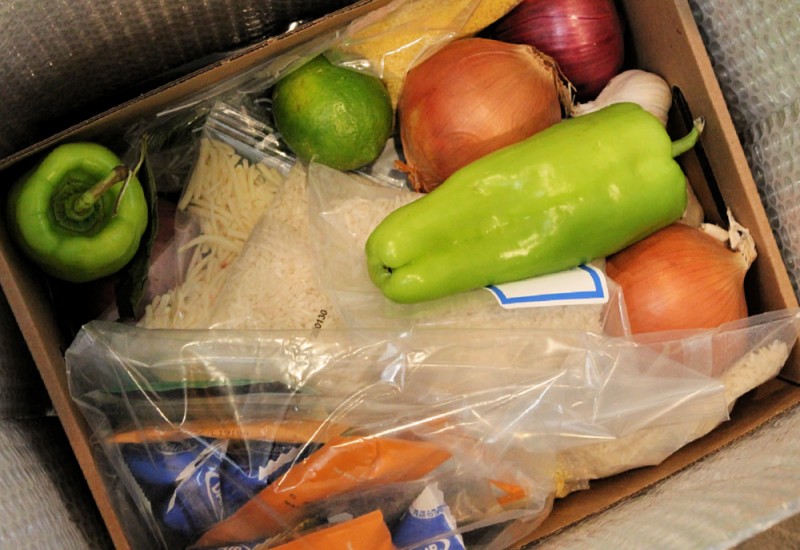 Can I Skip A Week?
Absolutely!  While EveryPlate is a weekly meal kit service, it's easy to skip a week or delay.  Just log into your account at least 5 days before scheduled delivery date to update to a new date.
Our EveryPlate Box
We received 3 EveryPlate meals for our family to enjoy.  It was hard choosing as most looked really appealing.  (Based on a personal preference of mine, I immediately disqualified any recipe with mushrooms much to my husbands horror.  He loves mushrooms but I do not.)  So after several minutes I settled on:
Pork Carnitas Bowls With Pepper Jack, Pickled Jalapeño, & Spiced Crema
Creamy Peppercorn Pork Chops With Buttery Couscous Pilaf & Roasted Green Beans
Mediterranean Lemon Chicken Bowls With Greek Salad, Garlic Rice, & Feta
The Prep
I won't go into details with every meal but I'll chat a little about this aspect.  We made the prep a family affair.  The kids loved chipping in to help and it was definitely a fun little adventure.  Everyone grabbed different jobs and passing around the recipe card to read and follow made it easy.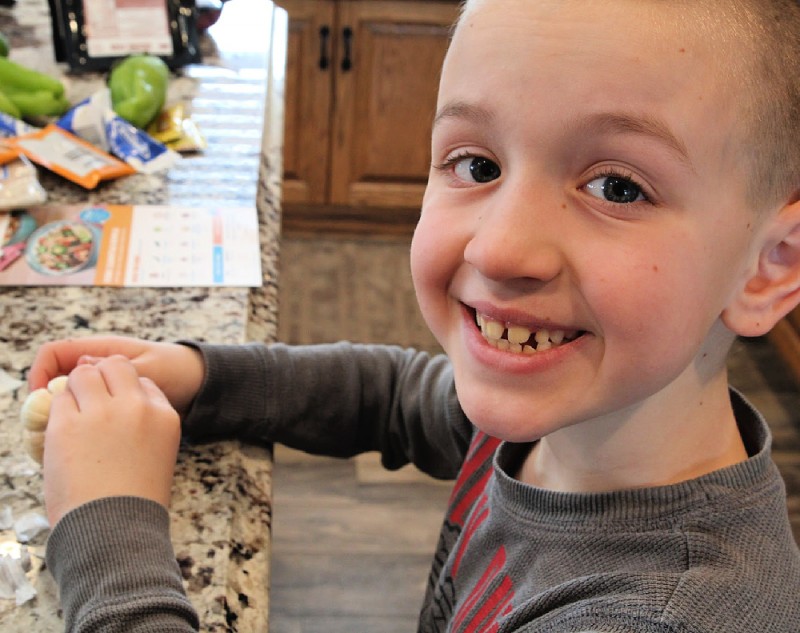 We found the estimated times on the cards to be fairly accurate as well.  For example, the Pork Carnitas Bowls stated a 10 minute prep and ready in 30 minutes.  While we were definitely busy the entire time prepping and making the food, we had dinner on the table within about 40 minutes.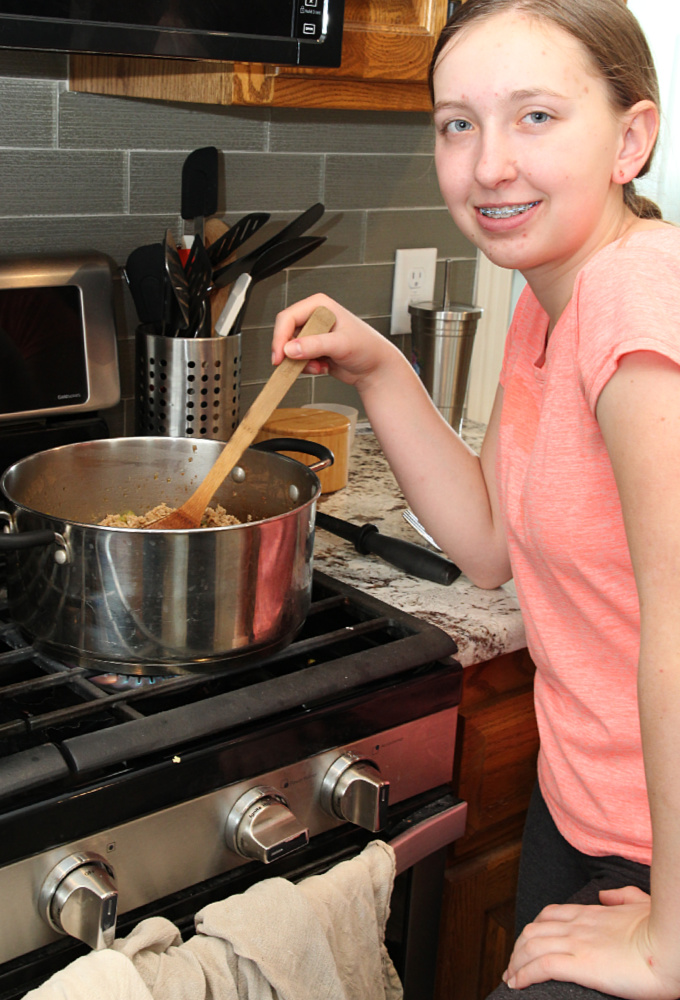 And here was our Pork Canitas Bowls finished.  Absolutely fantastic!  The flavors really packed a punch and it was a filling, delicious meal that we all really loved.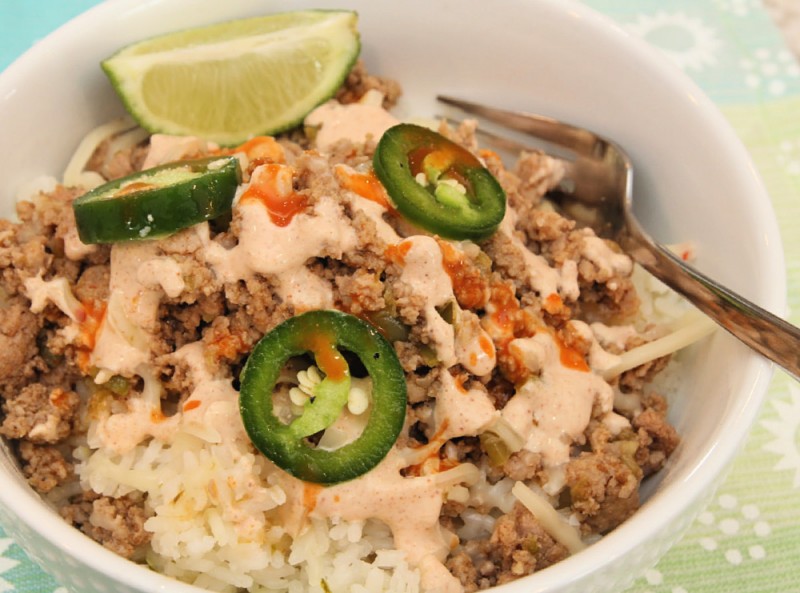 Our Final Thoughts About Our EveryPlate Experience-
These meals we chose were wonderful!  Our top favorite was the Pork Carnitas Bowls With Pepper Jack, Pickled Jalapeño, & Spiced Crema.  We even had a little left over and it was quickly eaten up the next day.  The food was so delicious that nothing went to waste!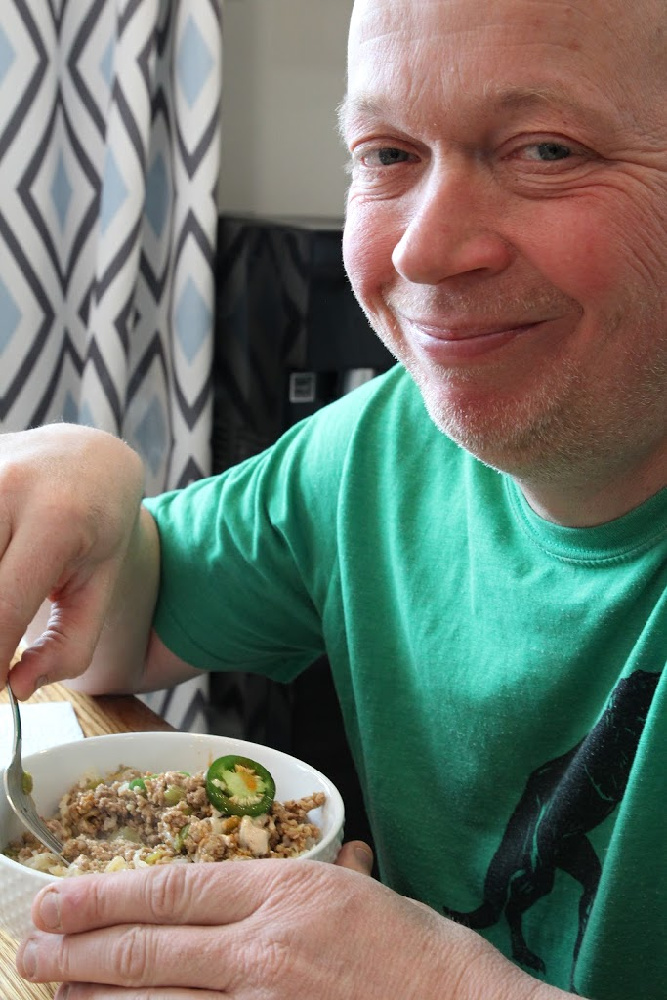 I typically struggle with trying new recipes because I usually end up having to purchase special ingredients that get used once or twice and the rest goes to waste.  I loved that EveryPlate has me covered and sends everything I need in my box so I don't have to search the stores for special ingredients.  Overall, the whole family was really impressed with our meals.  This was the first time any of us has gotten to try Couscous and most thought it was delicious and that I need to make it again.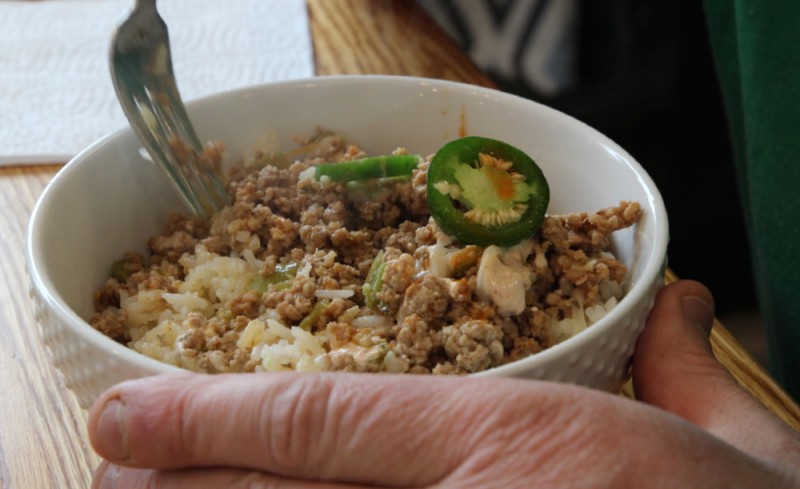 I truly enjoyed getting the chance to make new foods that I just haven't thought to or was scared  to try previously.  It helped me step outside of my comfort zone and I'm so glad.  The recipes were easy to follow and simple to make.  I am now more confident and can't wait to keep on cooking new things!
EveryPlate makes it easy to serve amazing restaurant quality meals to my family at just a fraction of the cost.  We give it a rave review with two thumbs up.  This is one service we plan to definitely consider signing up for as soon as they offer a subscription for 6!
Connect With EveryPlate
Website / Facebook / Instagram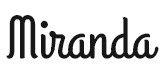 I'm a city girl turned country by my awesome husband and we have three busy boys and two darling daughters. I love spending time with my family, reading Karen Kingsbury novels, and catching up with friends while our kiddos have play dates. I'm blessed beyond measure and can't wait to see what God has in store.
Follow Miranda on Pinterest | Twitter| Blog | Instagram
This post currently has 9 responses.