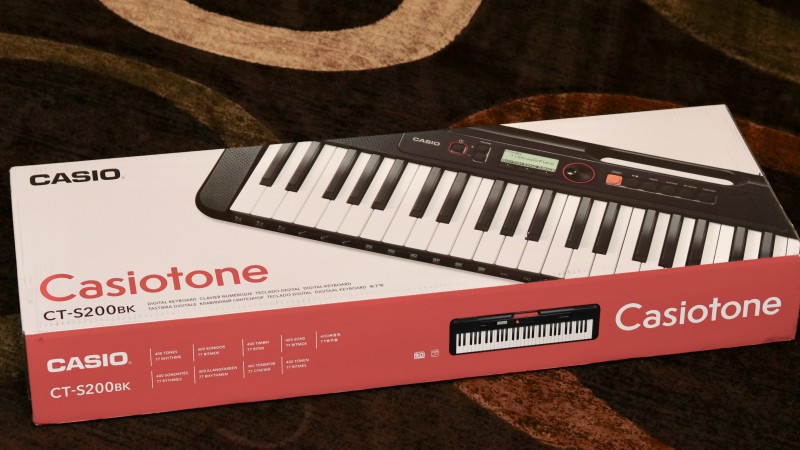 Thank you to Casio for sending product for review in exchange for my honest opinion.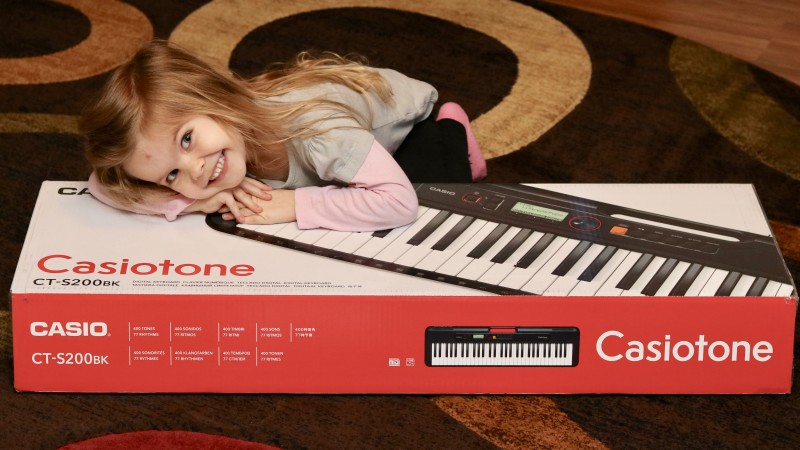 Just the other night, my husband and I were discussing getting our daughter a keyboard so she could begin to learn to play the piano. She has been super interested in pianos when we have visited others who have them in their homes. She enjoys singing and dancing and loves music in general, so we knew that a keyboard would be a great first instrument for her. We are excited to partner with Casio to review their Casiotone CT-S200 Portable Keyboard.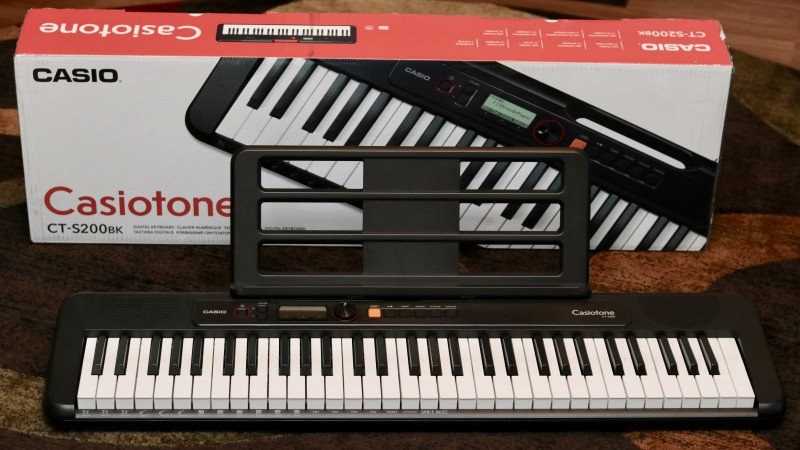 This stylish keyboard is available in black, white and red. The CT-S200 is compact and has a built in grip at the top of the keyboard. It weighs only a little more than 7 pounds (3.3 kg) and is super easy to carry. The design incorporates rounded edges and corners, making it safely portable.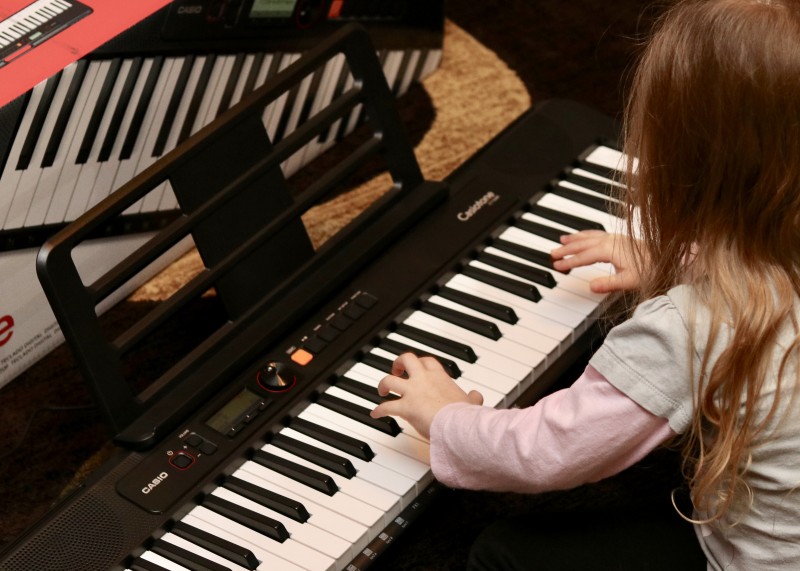 As we expected, our daughter LOVES practicing on our new Casiotone CT-S200. It features a simple, intuitive interface, and an organized layout with fewer buttons because it uses both a full dot LCD screen and dial. It is also equipped with a home button that lets you return to the original screen at any time. It has a mode that lets you put together drum, bass, and synthesizer phrases to enjoy dance music, and 12 types of Dance Music Voices that our daughter really thinks are fun.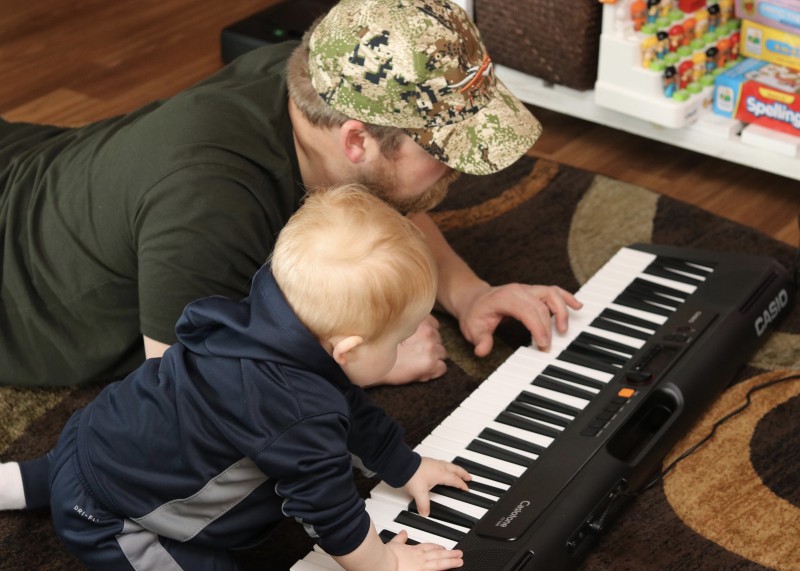 This post currently has 7 responses.