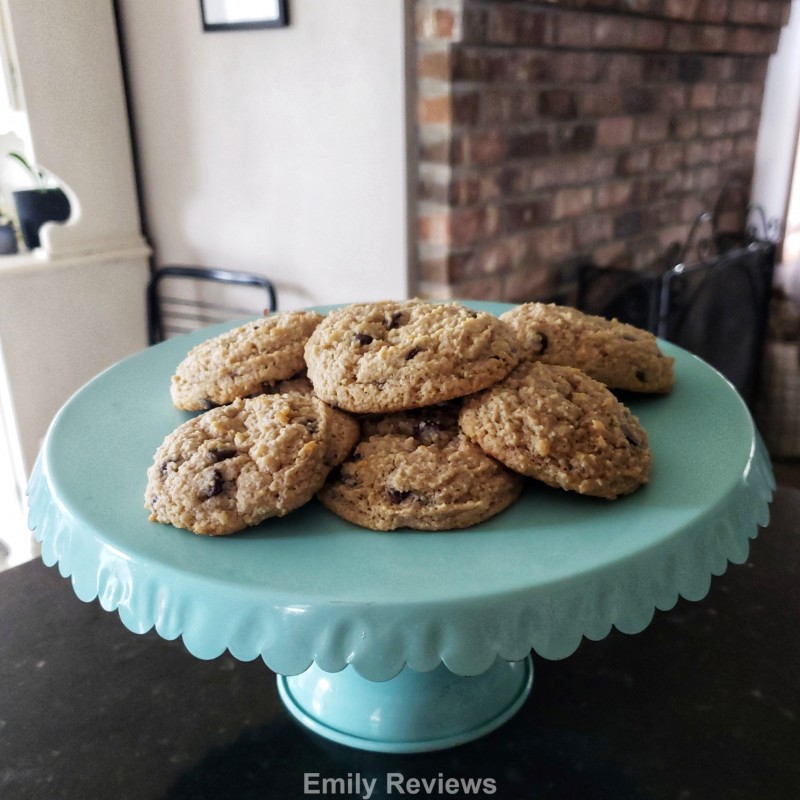 While stuck in Covid-19 quarantine, my daughters and I have been doing a lot of baking. One of our go-to's baking treats is chocolate chip cookies. We had a keto chocolate chip cookie recipe we liked, but we didn't love it. We played around with the recipe making minor changes until we came up with what we feel is the best keto chocolate chip cookie recipe.

Ingredients:
4 TBS melted butter
1 tsp vanilla extract
1 large egg
1/4 tsp apple cider vinegar
1/4 cup Lakanto Powdered Munk Fruit
1 1/2 cup super-fine almond flour
1/2 tsp baking powder
1/4 tsp baking soda
1/2 cup Lily's Chocolate Chips
Directions: Preheat your oven to 350°. Line your baking sheet with parchment paper. In a medium-sized mixing bowl, whisk together your wet ingredients and then set them aside. In a large mixing bowl, blend your dry ingredients. Then add the wet mixture to the dry and combine. Using a 2 TBS scoop, drop dough balls on to the lined baking sheet, spacing them apart from one another. This recipe should make twelve cookies. Bake the cookies for approximately 12 minutes or until the edges turn golden brow. Don't eat the cookies right as they come out of the oven! It is important to allow them to cool for 20 minutes. They will firm-up during this time.
This recipe makes a great basic chocolate chip cookie. If you feel like adding some pizzas, you could easily add additional ingredients such as almonds, walnuts, pecans, cashews, pistachios, hazelnuts, macadamia nuts, chia seeds, hemp hearts, flax, sunflower seeds, pine nuts, pumpkin seeds, sesame seeds, unsweetened coconut flakes, and/or cinnamon. If you choose to add one or more of these ingredients, I would keep them under 1/2 cup measurement.
You could also swap out Lily's Chocolate Chips and use chopped Lily's Peanut Butter Cups. Those would be decedent!
Are you in doing any baking while in quarantine? Do you have a favorite keto cookie recipe?

Hello, my name is Laurie. I have been married to my husband for 14 years. We have two young daughters, ages 11 and 13 years old. My family and I live in Oregon so that means we are just minutes from the beach, mountains, and desert.  We love it here and try to spend as much time outdoors playing as we can. When we aren't outside playing, I enjoy reading, gardening, refinishing furniture, and other crafts.
This post currently has 14 responses.