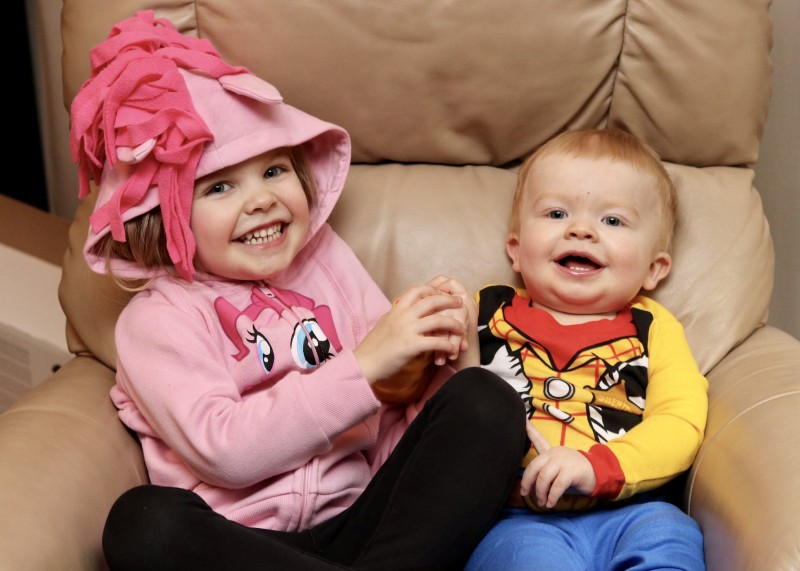 Thank you to TVStoreOnline.com for sending products for review in exchange for my honest opinion.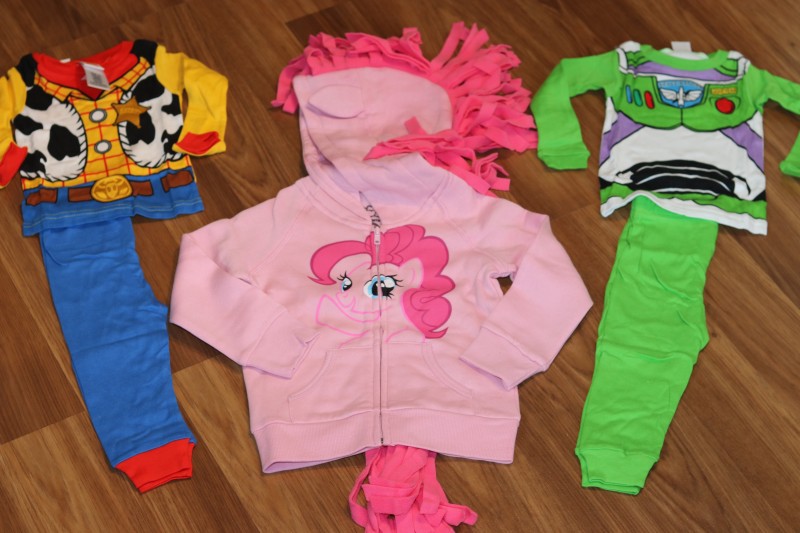 Isn't it fun when things from your childhood come back around? I have a stock pile of scrunchies from the 90's that I have started using in my daughter's hair now and they are back in fashion! It's the same thing with TV shows and movies that I enjoyed as a child – I just love getting to share them with my children too!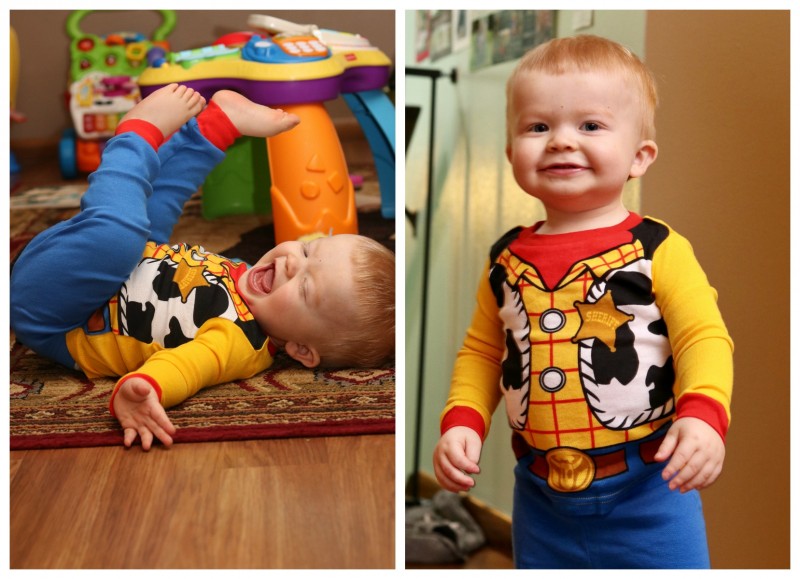 TVStoreOnline.com has clothing and accessories for babies through adults that feature popular movie and TV characters. They sent us a My Little Pony Hoodie Pinkie Pie for my daughter and a set of Toy Story Jammies for my son. My son looks so cute in his Woody and Buzz Light Year pajamas! Our daughter thinks her Pinkie Pie hoodie with fleece mane and tail is so fun!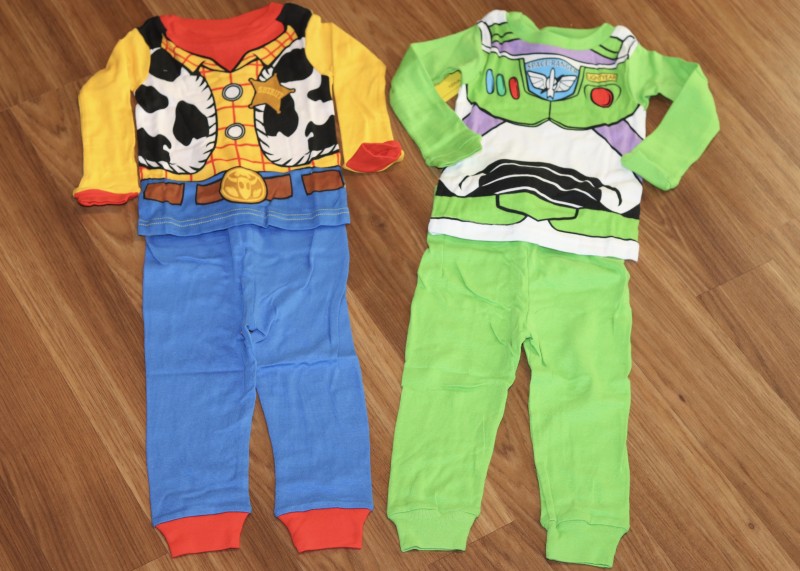 My husband and I both enjoyed watching the original Toy Story when we were young, and have enjoyed watching each one as they have come out. It was really neat for us to be able to bring our daughter to Toy Story 4 in the movie theatre last year. When we watch the Toy Story movies at home, our son is starting to pay attention. It was so fun to get him these cute Toy Story themed pajamas. He is 17 months old and wears 18 months size. I ordered him a 2t in these jammies figuring that they are meant to fit snuggly, and he might get a little more wear out of them if I sized up. I am glad I did! They fit perfectly with a little room for growth. They seem to fit true to size. They are made out of a soft material (even the decoration on them is soft) and our son seems super comfy in them.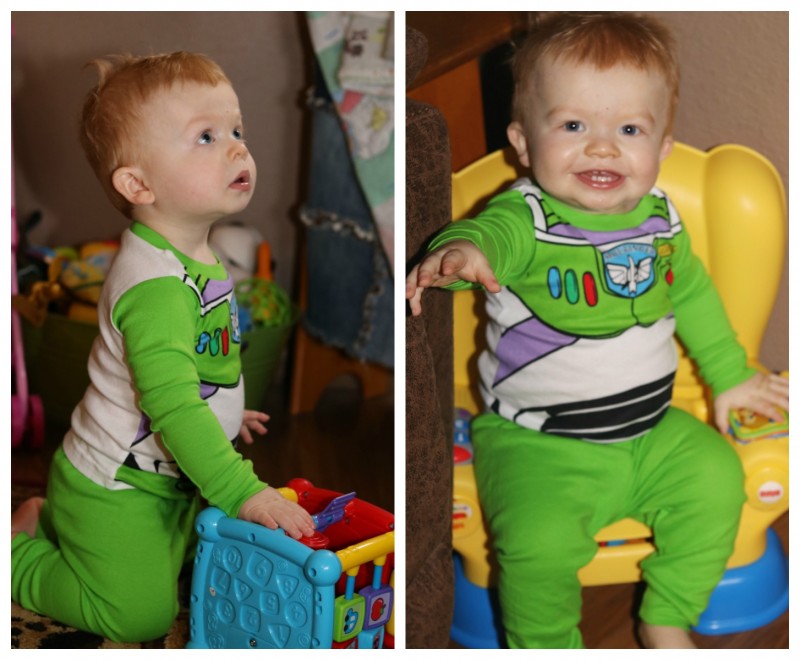 Easter is coming up. Wouldn't it be cute to have this sweatshirt or these jammies rolled up in your little one's Easter basket for them to find on Easter morning?! These items (and many others) with your child's favorite character on them would make great birthday gifts too!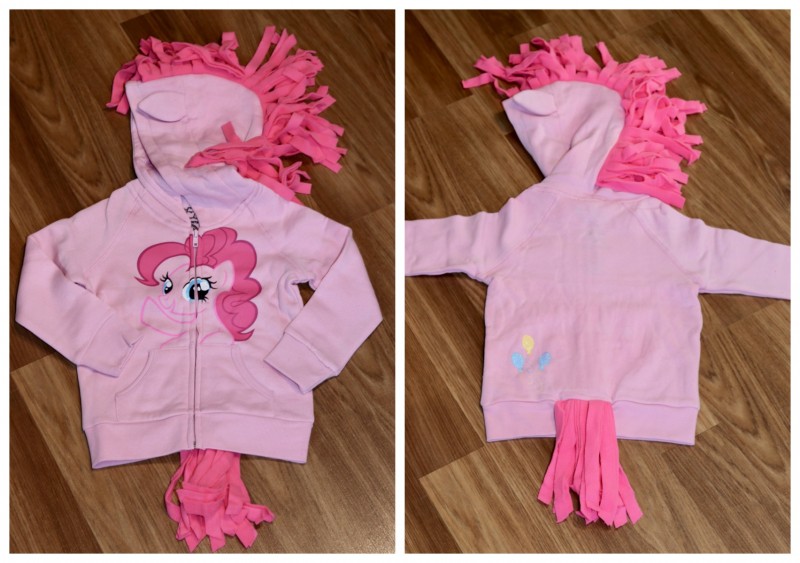 My Little Pony is another classic that was popular when I was little and is back again! Our daughter is 4 and wears a 4T, so that's what size hoodie I ordered. It fits perfectly and I would also say it fits true to size. The fleece mane and tail along with the Pinkie Pie balloon detail on the back of the sweatshirt is so cute! This is her new favorite sweatshirt!
TVStoreOnline.com has tons of movies, TV shows and characters including: Game of Thrones, The Office, Star Wars, The Big Bang Theory, Friends, Star Trek, Superman, Back To The Future, Looney Toons, Paw Patrol, Pokemon, PJ Masks, Frozen, Teenage Mutant Ninja Turtles, Care Bears, Sesame Street and SO MUCH MORE.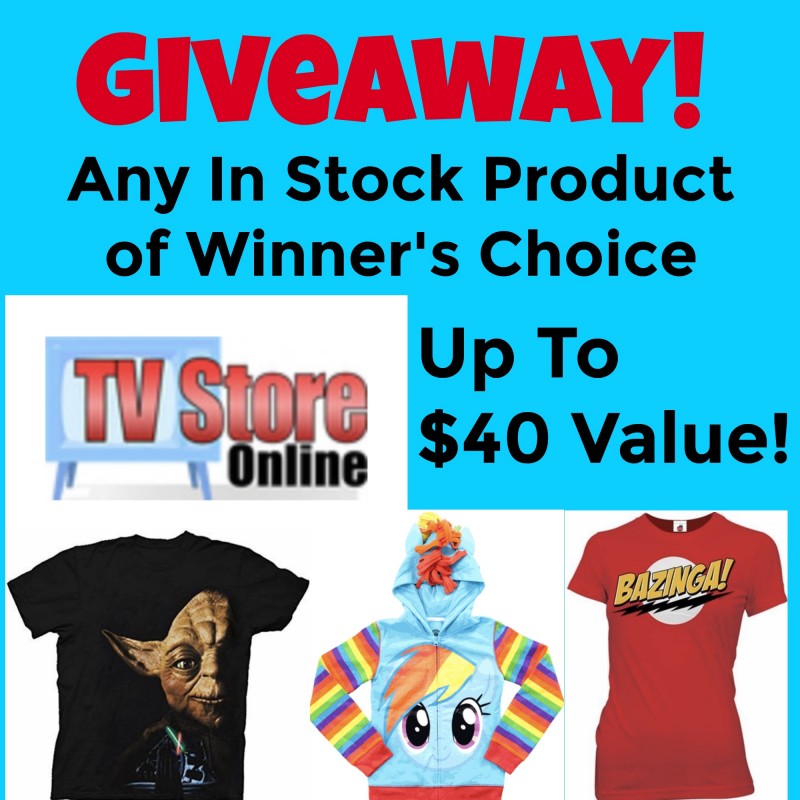 Buy it: Head over to TVStoreOnline.com to see for yourself the great selection of products they offer.
Connect: Don't forget to like them on Facebook, follow them on Twitter, Instagram and Pinterest, and subscribe to their YouTube channel for all the latest news and promotions.
Win it: One lucky reader can choose any in-stock item from TVStoreOnline.com, up to $40 in value. This is a US giveaway ending 3/31/2020. Enter using the Giveaway Tools form below, and good luck!
Hi, my name is Asha. I am 31-years-old and am a nurse by profession. My husband and I have been married for over five years and together we have a sweet four-year-old daughter, a one-year-old son, and a lovable bunny named Caramel. I enjoy spending time with family, taking photographs, scrapbooking, hunting, fishing, cooking and gardening.
This post currently has 6 responses.