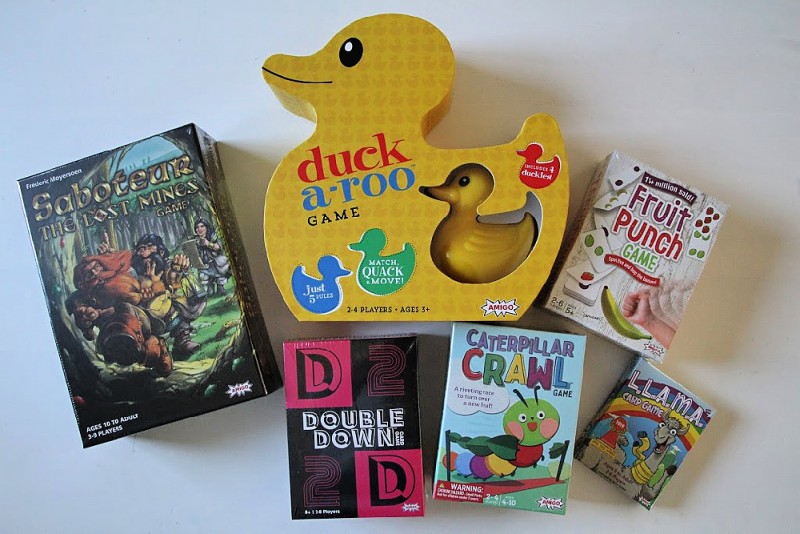 I received product from Amigo Games to facilitate this post.  As always, all opinions are my own.
With most kids home now, E-learning is a new way of life for many these days.  But don't let it fool you, this is nothing like homeschooling.  It's honestly more like crisis learning for many.  Take heart as you are not alone; many families are in the same learning boat that seems as if sinking some days.  Even though we personally homeschool, I have lots of friends who don't.  So hearing how hard it is for them in the trenches of this new journey is tough.  At the moment, everyone just needs to do the best they can and let the rest go.  Take a deep breath, tomorrow is a new day.  So if the last few weeks have been tough, perhaps try a new plan.  One that includes more games, exploring, and hands on fun and learning.  I've also discovered that our days go much smoother when I declare no screen time.  So today, Amigo Games is here to help, plus there's a #giveaway!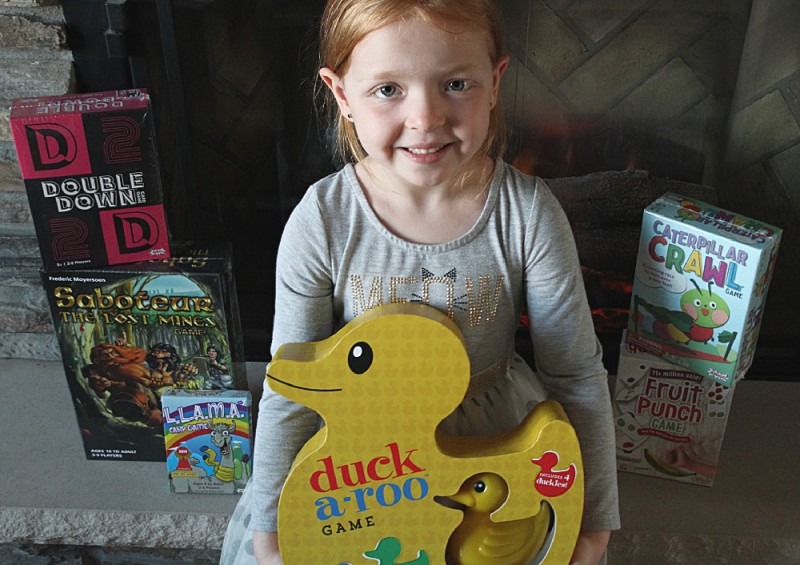 Amigo Games – Entertaining Without A Screen
Amigo Games has a great selection of board and card game options for all ages.  Today, I'm just sharing a few with you but be sure to visit their website for all the options.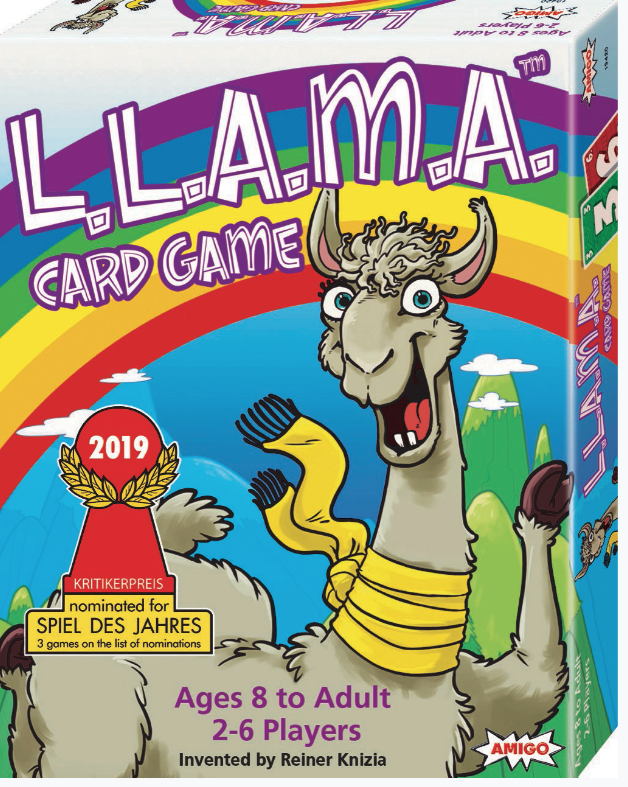 LLAMA
A fun card game for the family to play this year!  Try to get rid of all your cards so you don't take any markers, but if you can't you'll have a real dillama on your hands—should you pick another card or quit? Maybe you can play the card later, but if not you've just hurt your score. The player with the fewest markers wins in this game with the name that says it all: Don't Let Llamas And Markers Accumulate!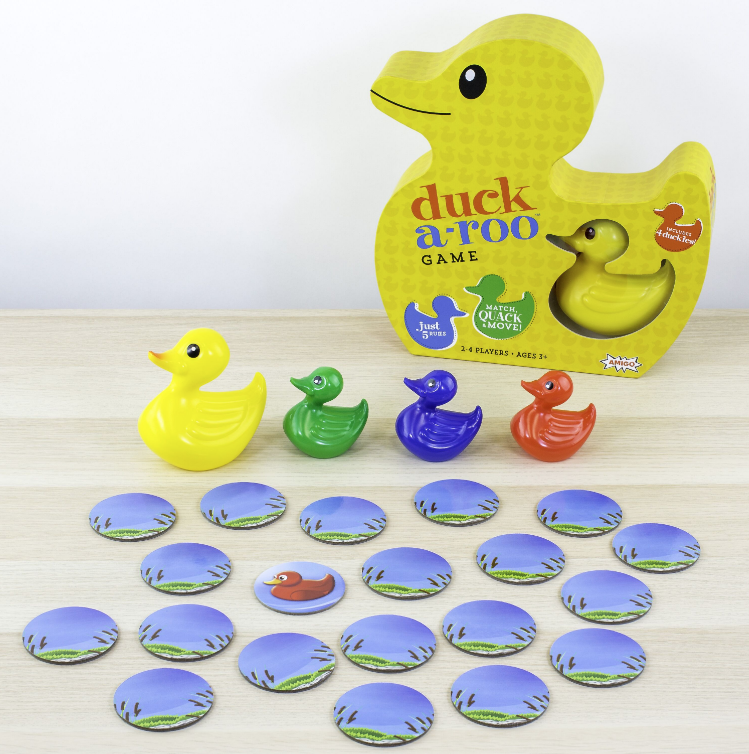 Duck a Roo
Quack, match, and move your way to a win.  Everything is ducky when Mama Duck has her ducklings in a row but when players flip over a lily pad that matches the last duckling in line, they call out "Duck-a-roo!" and swim it to the front. This fun game ends when Mama swims back to the front of the line after the last match has been found.  Then players count up their lily pads to see who wins.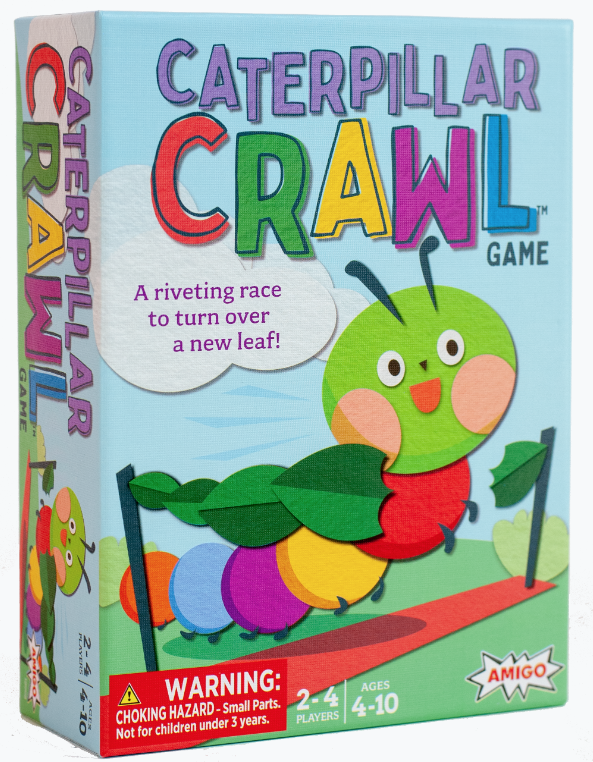 Caterpillar Crawl
The Caterpillar Crawl will have you on a riveting race to turn over a new leaf!  The 3-D caterpillars crawl across the board as they race to gobble up leaves.  A fun way of teaching strategy, decision-making, and impulse control to kids along the way.  Players get to take turns rolling the dice and when their roll matches the color of the last section of their caterpillar, they get to move it forward. But the tricky part is that other players get to move too; so kids have to decide when is the best time to move . . . and when it helps their opponents more than it helps them. There are plenty of chances for kids and parents to interact in this delightful game thats easy to learn and fast to play.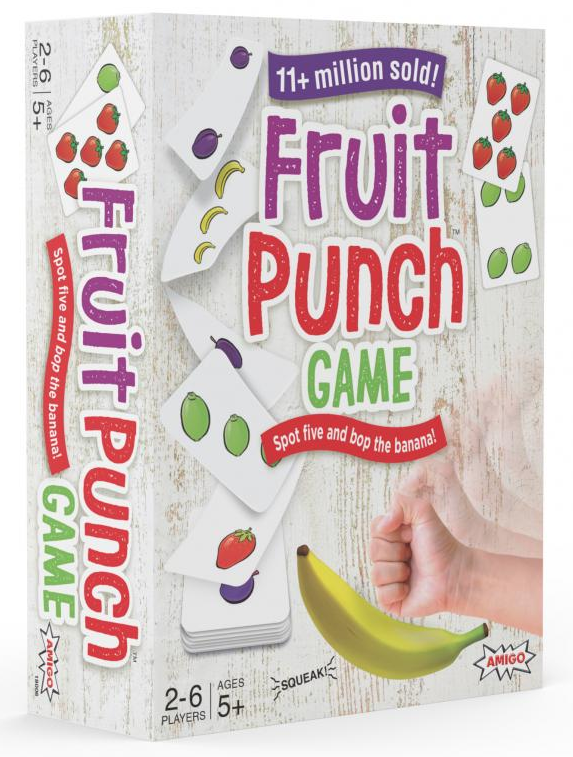 Fruit Punch
Spot five and then bop the banana in this fun game of Fruit Punch, where you literally get to punch the fruit!  In one of the world's top-selling games, players inspect the cards as they're flipped in a race to find five of the same fruit, then another race to squeak the banana first.  It's a full-on fruit frenzy!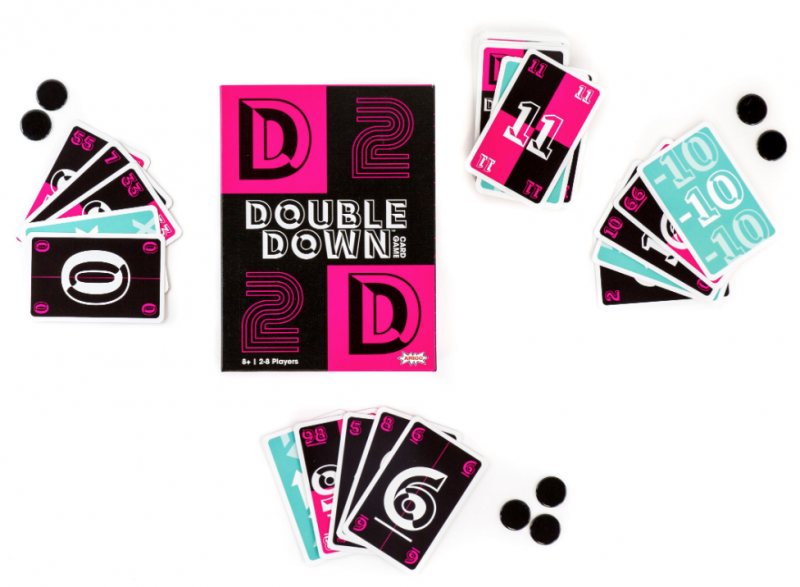 Double Down
Easy to learn but plenty of strategy to be played in a game where doubles are trouble! Double Down is a simple, yet satisfying, card game that makes a little math go a long way. Players each take turns adding cards to the stack, increasing the total as they play. Every time they double down (make a total of 11, 22, 33, etc.) or go over 99 they end up losing a chip. Action cards double the fun, switching the direction of play or forcing other players to play an extra card. As the total rises so does the tension, until the last player holding a chip wins the game.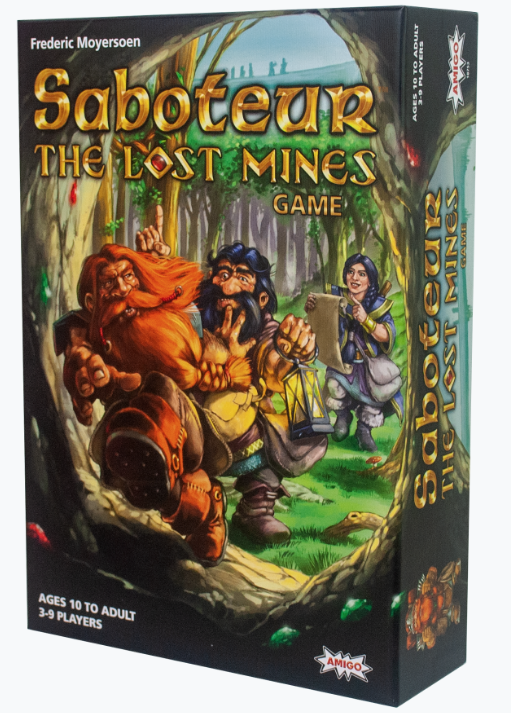 Saboteur: The Lost Mines
So tell me, which game do you want to try?
Connect With Amigo Games
Website / Facebook / Instagram

Enter To Win:
One lucky Emily Reviews reader will win their very own copy of  L.L.A.M.A. Game!  Open to the US and Canada, just enter the widget below for your chance to win.  Good luck!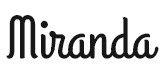 This post currently has 74 responses.