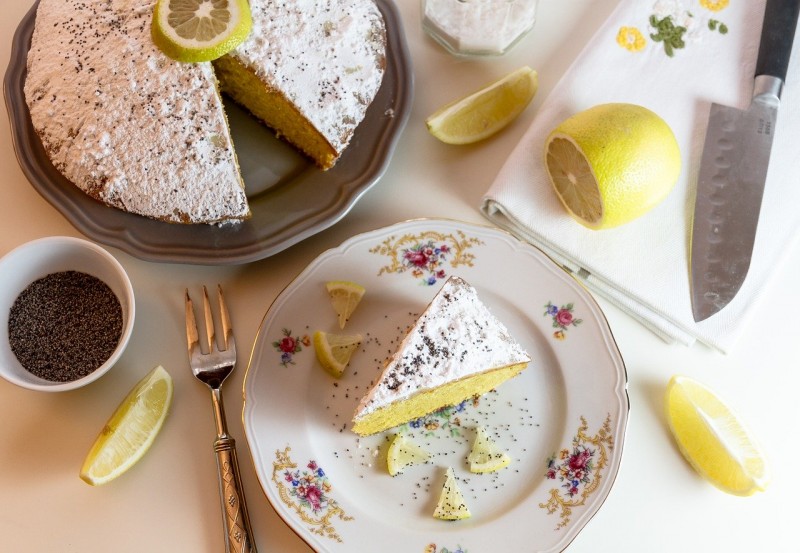 I love cake.  It's probably my top favorite dessert; especially if it's chocolate cake loaded with creamy chocolate frosting.  However, I have yet to find an amazing cake batter made from scratch.  Every one I've tried falls flat.  So instead, we started using boxed cake mixes but spruce them.  So check out these cake mix hacks and let me know if you've tried any!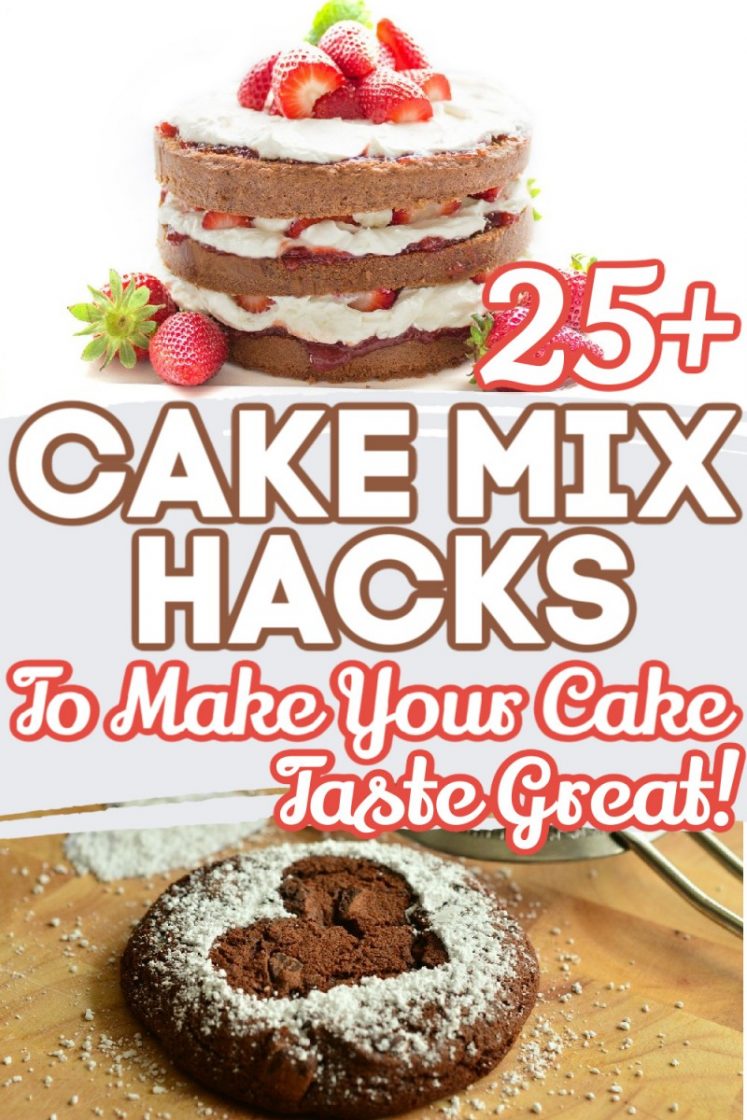 Cake Mix Hacks – The Best Way To Make Your Cake Great!
Now remember, you just choose one hack to try at a time.  🙂  Don't use them all at once!
Add an extra egg to the batter.
Use milk instead of water.
Substitute softened butter in place of the oil (but double the amount!)
Use a mixture of butter and coffee in place of the water.
If you want to make flavored cake, substitute juice instead of the water.
Use applesauce in the place of the egg.
Substitute applesauce in place of the oil.
Adding 1 can of soda to a boxed cake mix makes it super moist and awesome.

You can add orange soda to a vanilla cake mix and it tastes like a cream-sickle.
Add a packet of pudding mix to boxed cake mix for a cake that tastes more moist.
Mash and add a couple bananas to create a banana cake.
Poke holes in the top and dump a can of sweetened condensed milk over cake while still warm. Soooo good plus it ups the moisture too.
Add a tablespoon of mayo to your box mix for super moist cake.
Use 1 egg, 1 stick of butter, and a handful of chocolate chips and you will have yummy chocolate chip cookies made from the cake mix.

Other cookie variations:  Strawberry cake mix with funfetti chips, lemon cake mix with white chocolate chips, dark chocolate milk with peanut butter chips… Easiest cookies ever and they always get compliments.

 Use brewed coffee as the liquid in chocolate cake.
Substitute mayo for the oil.
Replace milk for water, add a box of pudding, and a tub of greek yogurt.
If making layers, add fruit preserves between each one.
Bundt Cake Hack: 1 box of cake mix, 1 box of coordinating pudding (small) box, everything on the back of the cake box, 1/2 cup sour cream, 1 extra egg. Mix and bake in a Bundt pan for about 45 mins.
Use plain Greek yogurt instead of milk.
Instant pudding, sour cream, and 4 eggs.
Whip the eggs up super fluffy and then add the water, oil, and mix.
Turn it into 'Summer Cake': Use mandarin oranges with milk for wet ingredients and unsalted butter for oil. For the frosting, use what ever flavor instant pudding mix with cool whip and crushed pineapple.
Add almond extract to the mix and sprinkle sugar and cinnamon on top to make a crust. No icing needed.
Coconut oil is also a good alternative and if you use chocolate cake it tastes like German Chocolate cake.
Sift the cake mix!
Add sour cream to your cake mix. Also, add egg yolks for moisture.
Use 4 eggs, 1 cup of sour cream, and stick of melted butter.
Finally, make your own buttercream frosting for a grand finale to your cake!
Buttercream Frosting Recipe:
-3 sticks of salted butter, softened
-32 oz bag of powdered sugar
-1-2 tsp of vanilla extract
-Pinch of salt
-Heavy cream to thin
Cream butter with mixer until smooth.
Mix in vanilla.
Add powdered sugar a cup at a time until all sugar is added.
Scrape down sides of bowl in between addition of sugar.
Use cream to thin frosting to desired consistency or as needed while mixing in powdered sugar.

To make a chocolate buttercream, mix in cocoa powder go taste.

Also lends well to all sorts of flavors. For example replace one of sticks of butter with 8 oz cream cheese (softened) for cream cheese frosting. Or replace one of the sticks of butter with a cup of peanut butter for peanut butter frosting.
Fudge Frosting Recipe
-1pt heavy cream
-24oz of semi sweet chocolate chips
Heat the heavy cream right up to the first bubbles and remove from heat immediately.
Add the chips and stir until smooth.

It's important that you don't let the cream bubble because if you do it won't be frosting texture it'll just be melted chocolate.
So tell me, what's your favorite cake mix hack?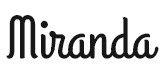 I'm a city girl turned country by my awesome husband and we have three busy boys and two darling daughters. I love spending time with my family, reading Karen Kingsbury novels, and catching up with friends while our kiddos have play dates. I'm blessed beyond measure and can't wait to see what God has in store.
Follow Miranda on Pinterest | Twitter| Blog | Instagram
This post currently has 16 responses.