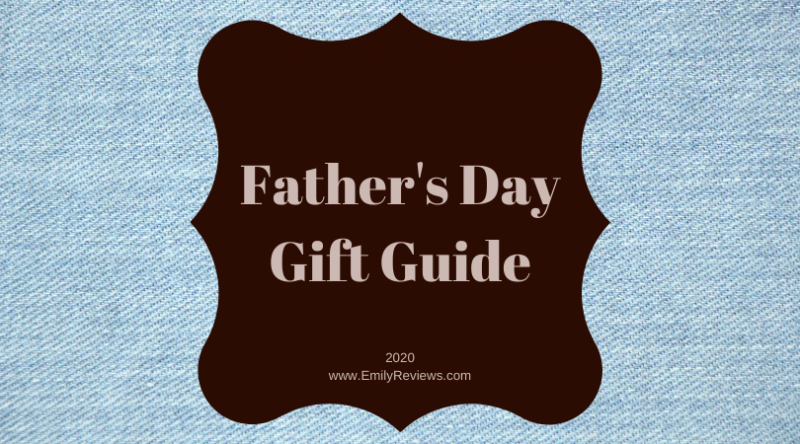 The Emily Reviews writing team has received product to facilitate this post.
Father's Day will be here before we know it and if there's one person who needs celebrating, it's dads.  Father's Day is celebrated worldwide to recognize the contribution that fathers and father figures make to the lives of their children.  Most dads work extremely hard to provide for their families, set good examples, and squeeze in a little fun here and there.  So we've rounded up some of our favorite gift ideas to help you on the hunt for the best gift for the dad in your life.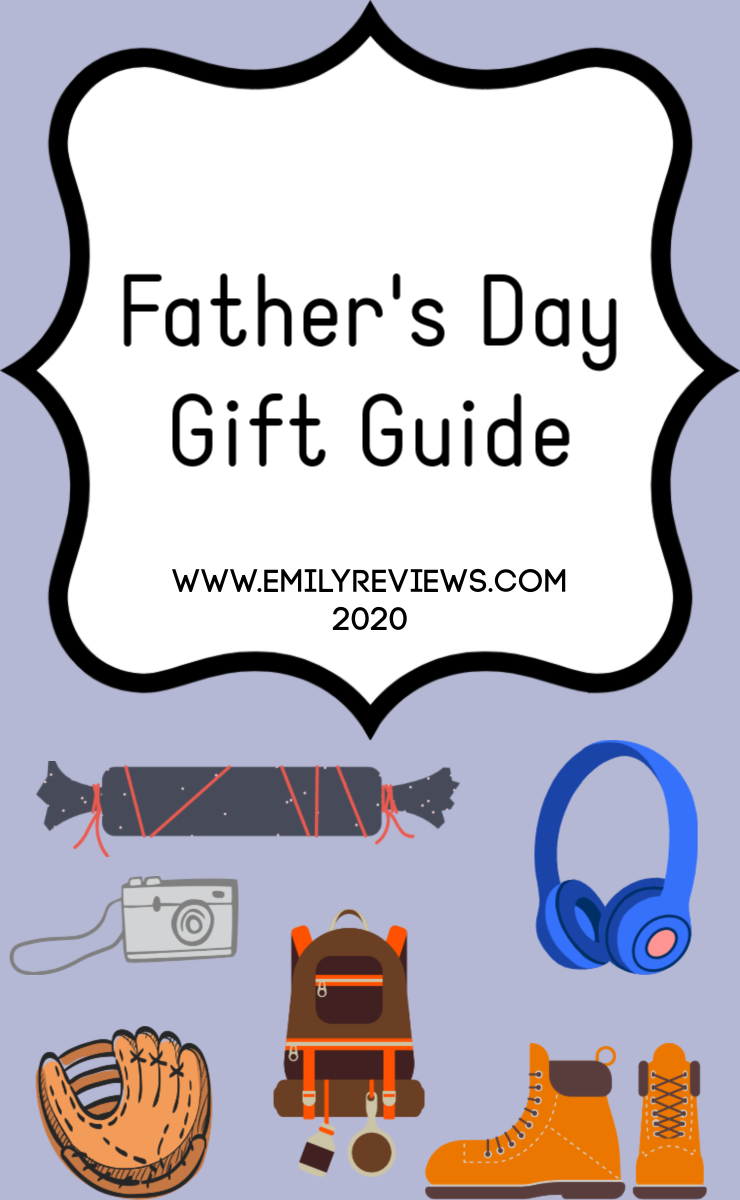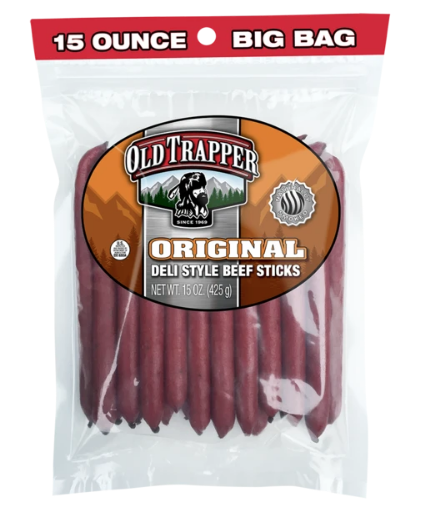 Old Trapper's Original Deli Style Beef Sticks will knock out anyone's craving for the best bold and tasty beef around!   Plus, at 15oz to a pack, your hunger doesn't stand a chance.  Create a beef stick bouquet or just give dad a pack for an unbeatable gift that will leave him feeling satisfied and loved.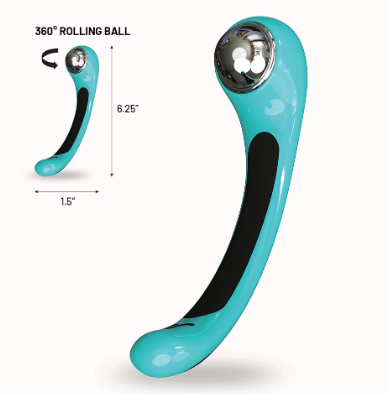 The Rykr Roll is a handheld self-massage roller that works hard to help relieve aches, pain, and stiffness in muscles and joints so you feel better and recover faster.  Works well for those who need help after health, sport, and fitness activities. Simply stow and go! MYO Rykr Roll helps improve range of motion and increases blood flow and oxygen to the muscles so you can stay active and fit. MYO Rykr Roll can alleviate myofascial tenderness and trigger point knots, as well as help improve conditions from arthritis and fibromyalgia. Drug-free pain relief at your fingertips. Comfortable to hold and easy to grip.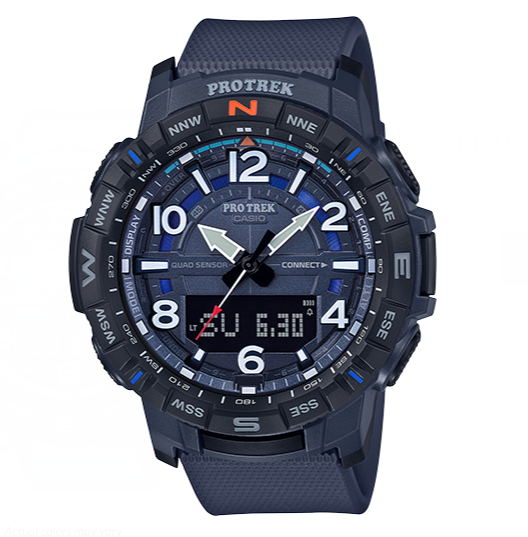 Give dad the gift of time!  PRO TREK's ability to combine the best possible technology along with innovative designs has made them the timepiece of choice for climbers, hikers, campers, and other outdoor enthusiasts. Now their gorgeous PRT-B50 Series adds Bluetooth® capabilities that enables data communication with a smartphone running the PRO TREK Connected app, for the ultimate in ease of use.  Features Include:
-3 models in the PRT-B50 Series
-Three sensors which detect compass bearing, barometric pressure/altitude, and temperature, plus an
-Accelerometer for counting step
-Calorie calculations use both step counts as well as altitude information to take upgrades and downgrades into consideration
-Calories burned are recorded by the app
-The app automatically records altitude data measured by the watch and route information acquired by a smartphone's GPS, and you can manually plot altitude points along your route using a Trekking Log feature.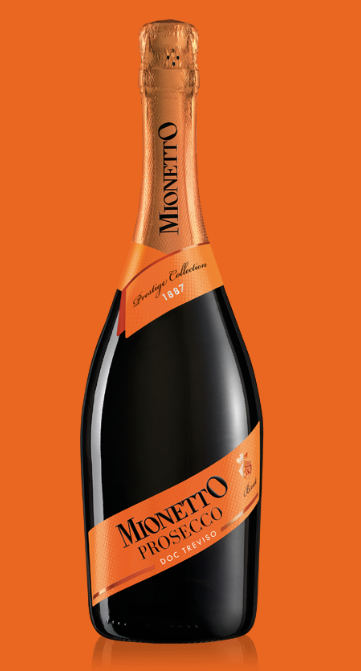 Made from 100% Glera grapes from the province of Treviso, an area renowned for high quality Prosecco, this sparkling wine offers a luminous straw yellow hue and stylish mousse. The palate is marked by aromatic notes of honey and white peach.  It's the perfect bottle for the classic dad – who enjoys a good Mimosa or Spritz – you just can't beat this bottle of classic brut.  Plus, this bottle of bubbly comes in all formats, including mini which are easy to transport for any Father's Day activities you have planned.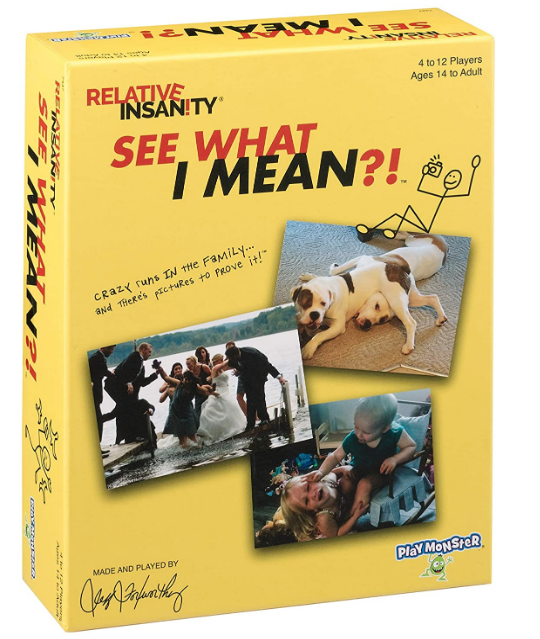 This hilarious game is fun for friends and family, ages 14+.  It includes 100 colorful photos but you can also add your own to the mix as a way to customize your game night fun! Imagine captioning that one photo you have of Mom…you know the one… And if you don't add your own photos, don't worry…you'll love the ones that are included in each game! Plus, you'll see some of the comedian himself, Jeff Foxworthy!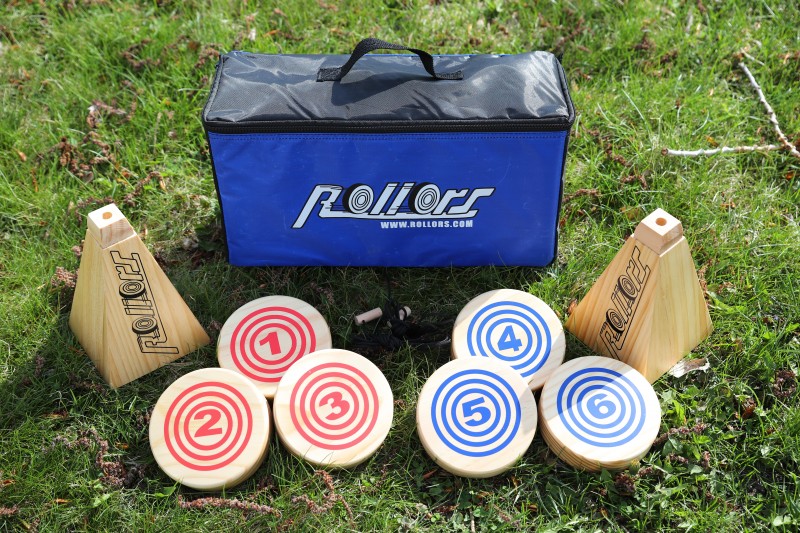 Rollors is an innovative yard game that started in the garage of an Air Force veteran and has grown to become a popular activity for family gatherings, camping, and even the beach! The game consists of wooden discs that you roll toward goals, and you add up points based on proximity to those goals. It's a hit for people of all ages because it's simple enough for anyone to learn, but has variations each game based on the landscape and which side your discs land on. It would make a great gift for Father's Day, especially for dads who love to play yard games with their family!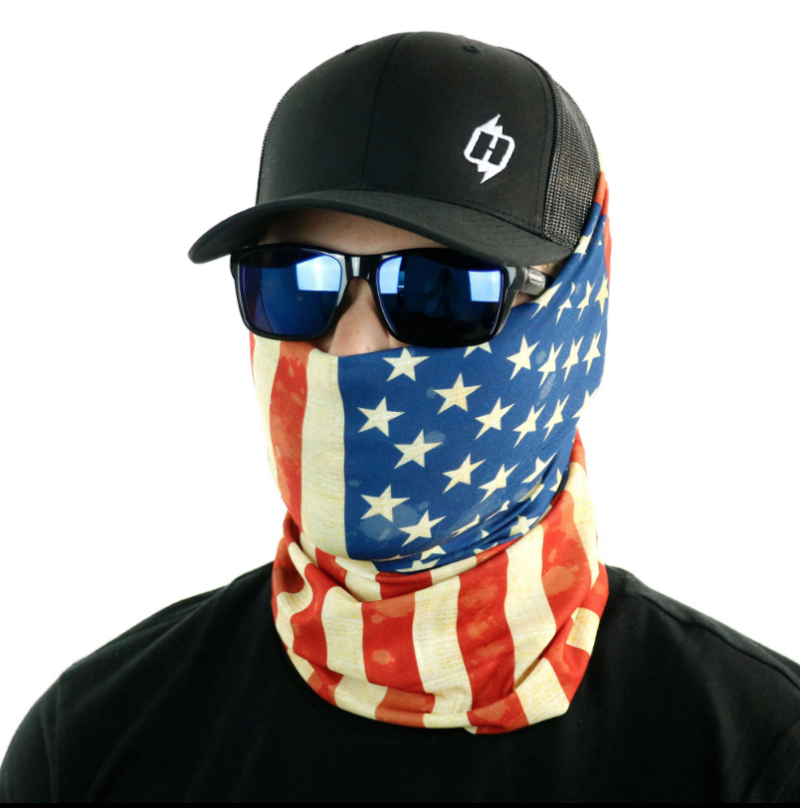 Old Glory in the house — grab one of these Old Glory Flag Hoo-rags for dad this Father's Day!  You can help showcse your love for the USA with this Hoo as it's perfect for those that want to celebrate our country!  The Hoo-rag has a UPF30 sun protection rating and is made of 100% moisture-wicking polyester microfiber.   You can wear Hoo-rags as face masks, neck gaiters, head wraps, scarves, beanies, hat liners, helmet liners, and more.  It's so versatile that dad will want to wear it everywhere!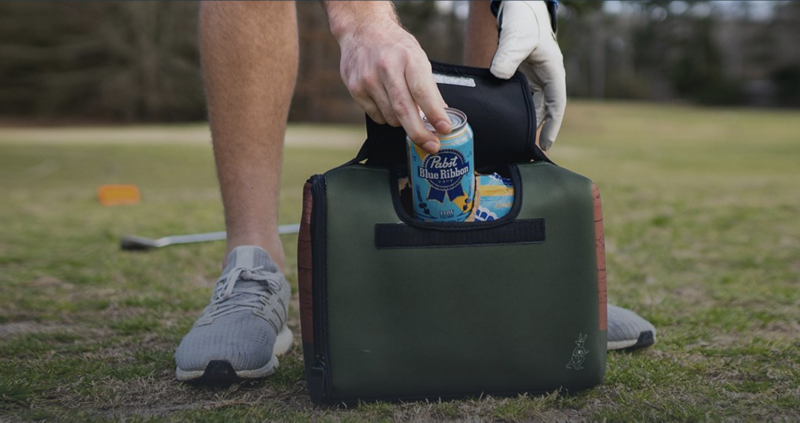 The Kase Mate from Kanga keeps dad's case of beer, seltzers or sodas cold for up to seven hours – without ice! You read that right – no ice needed! Just unzip the end of the cooler and slip in the cold case. Available in 6 Pack, 12 Pack or 24 Pack sizes. Featuring a strong, padded handle, dad can tote his case of cold drinks anywhere he pleases. In April of 2019 Kanga coolers were featured on the show "Shark Tank". Available in many designs – one is sure to fit your dad's style. Add a case of his favorite cold drink and this is sure to be his favorite Father's Day gift this year!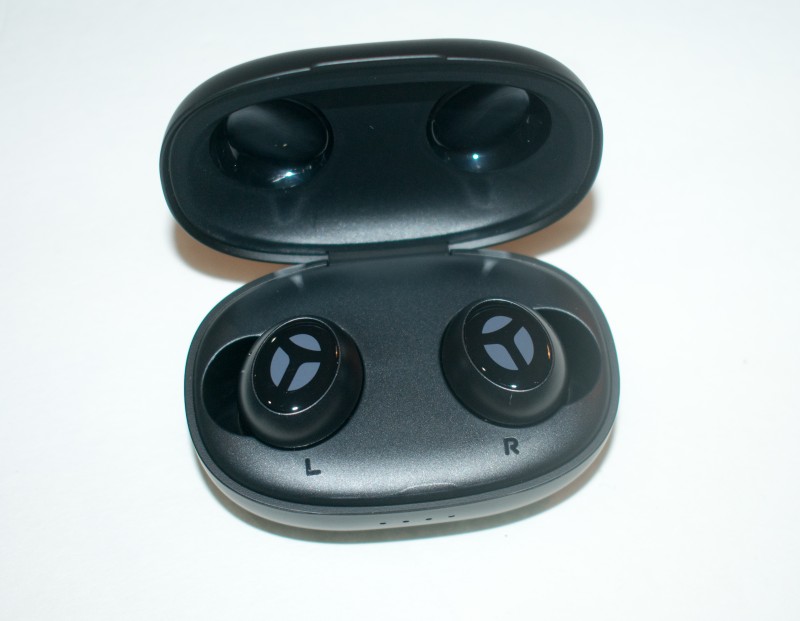 Tranya Rimor True Wireless Earbuds can help Dad enjoy his favorite music, audiobook or podcast while doing almost anything. He can listen to his favorite form of entertainment while communicating to work, while at work, while mowing the lawn, working in the garage, cooking dinner and more. They offer a 5 hour charge (or 25 hour charge with the case!) Their Bluetooth connection is fast and reliable, and they charge quickly thanks to using a USB-C charger. If he needs to keep one ear open to the environment, you can use these in 'mono mode' to listen with just one ear. The retail price for these is $79 but they're currently $49.99 on Amazon and you can clip a 20% off coupon!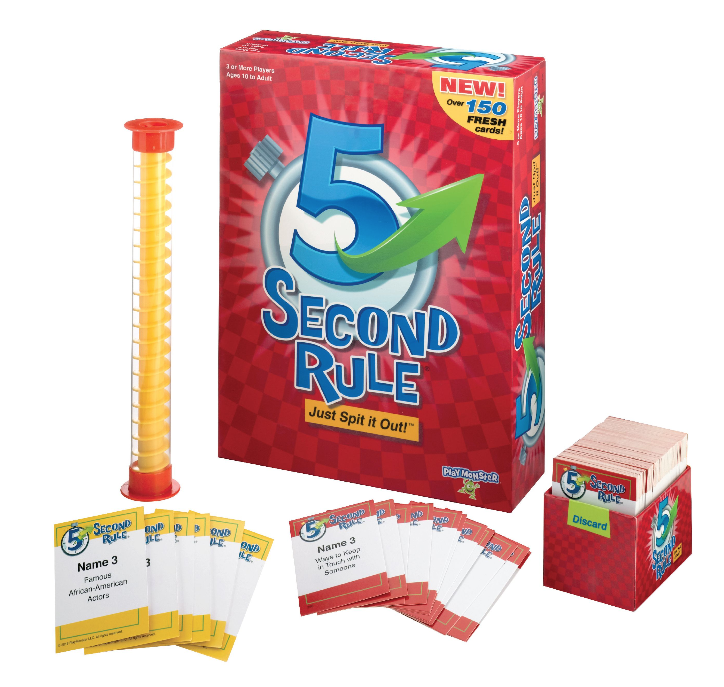 Dad will love playing this awesome game as you race to just spit it out while playing 5 Second Rule, now with more than 150 new cards!  You would think it should be easy to name 3 breeds of dogs but can you do it under the pressure of 5 seconds twisting down, and with the other players staring at you, waiting for you to get flustered? Time is not on your side with this game, so just say what comes to mind and risk ridiculous answers slipping out.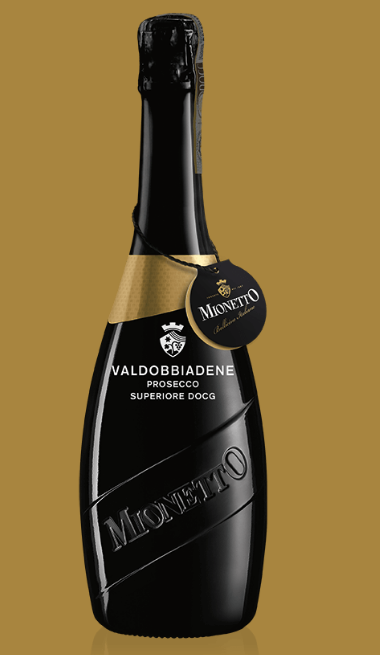 This
Valdobbiadene Prosecco Superiore DOCG Extra Dry
is meticulously produced from grapes grown in the highly esteemed Prosecco Superiore DOCG area, this wine is the absolute finest expression of the Glera grape (AKA – the Prosecco grape!). It's an elegant sparkling wine that offers a rich bouquet of floral essences and notes of apple and white peach, with a hint of citrus. Dads everywhere find it absolutely delicious!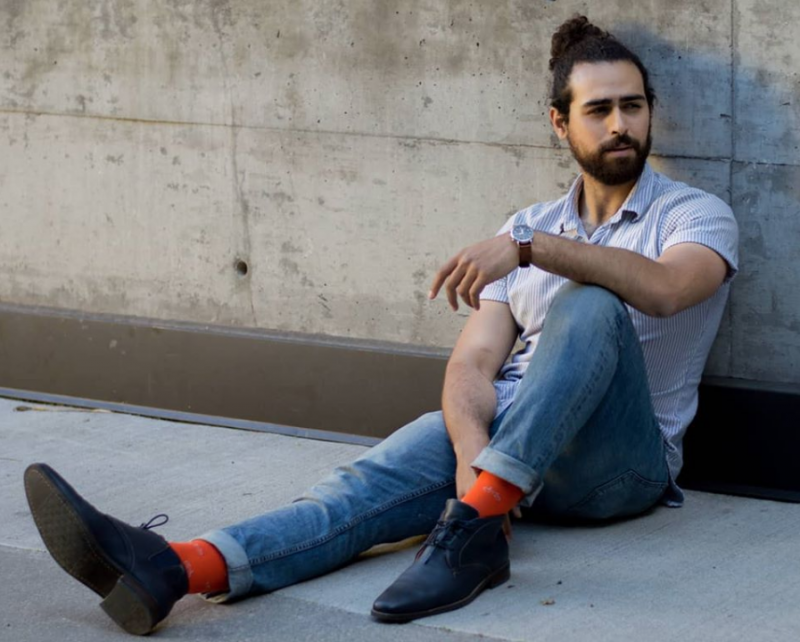 Did you know that socks are the least donated, but most needed clothing item?   Since homeless shelters only accept new socks, it's even more difficult to donate them compared to other clothing items.  But Society Socks is on a mission to change this.  Society Socks is all about fostering a community of people that care about each other's well-being.  A gesture as small as donating one pair of socks can lead the way to a better society. A pair of socks is a small stepping stone towards greater change. All we need to do, is set the gears in motion.  So with every pair of Society Socks purchased, another pair is donated!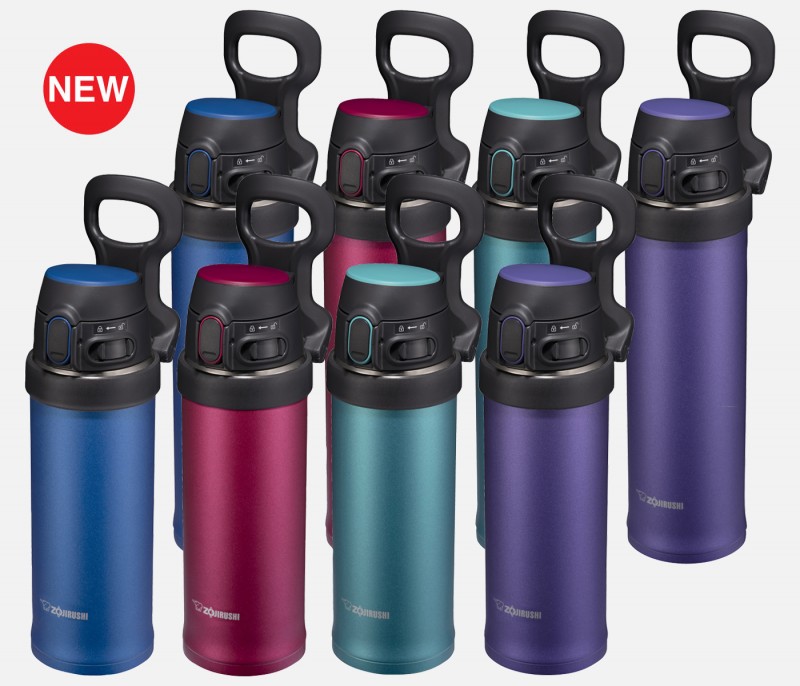 Zojirushi Flip-and-Go Stainless Mugs are the perfect Father's Day gift for anyone who likes to take their beverages to-go! With an innovative slide lock to prevent accidental leaks and a carrying handle that folds flat for easy storage, these bottles will keep drinks either hot or cold for hours. The SlickSteel® polished interior resists corrosion and repels stains and the bottle itself is very lightweight. Available in four different colors, these bottles make a great gift for the upcoming holiday.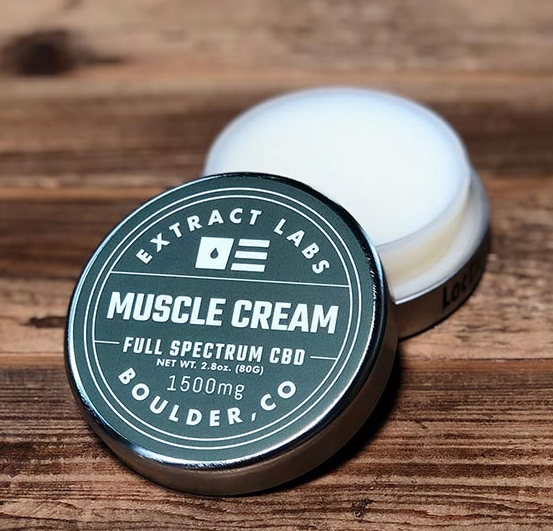 Extract Labs' Muscle Cream makes a great gift as it's trusted by athletes and performance grandparents alike. Whether you are sore from game day or play day, you'll be able to count on Extract Labs CBD Muscle Cream to get you back in the game!  This full spectrum, CBD-rich body care product is made from a combination of simple, all-natural ingredients that are gently whipped together to preserve the properties of the creams, instead of traditional heating methods. CBD Muscle Cream comes in a 2.95oz (84g) tin with 1500mg full spectrum CBD. Extracted and formulated in Boulder, Colorado from American Hemp.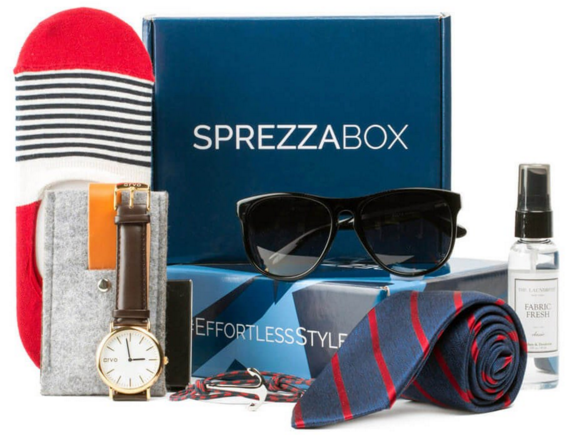 SprezzaBox is a men's fashion & lifestyle product subscription service that offers incredible products and styles. A SprezzaBox subscription will help keep your dad's style on point! Each box is guaranteed to be worth over $100. Some of the items in the monthly boxes include ties, tie clips, sunglasses, watches, socks, cuff links, and much more. After feedback from subscribers, SprezzaBox just rolled out "PYOB" Pick Your Own Box. Your dad can now choose exactly which box he receives each month, so he is sure to love what he receives.
Buy it: SprezzaBox  ~ Use Code EMILY20 for 20% off your first SprezzaBox!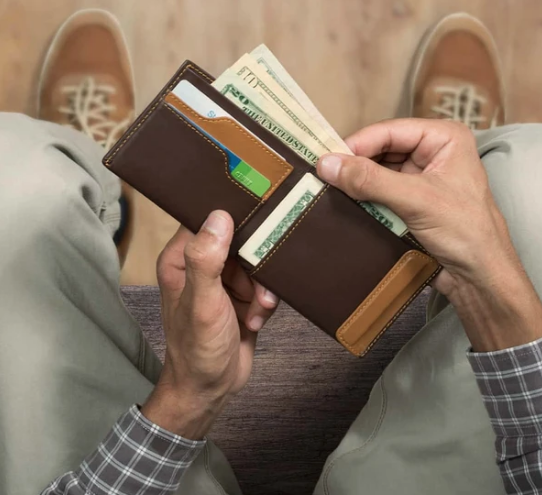 Give dad an upgrade with the Aurochs Eclipse Coin Pocket Wallet.  He can replace his old, tired, and worn out bulky wallet with the new Eclipse, a product of obsession that features a slim and minimalist, yet functional, design.  Dad won't have to leave anything behind as this wallet will allow him to carry up to 8 cards, up to 12 flat bills, coins, USB, an apartment key, and even his essential receipts.  All this in a minimalist leather silhouette which is lined with military-grade RFID blocking material, making it impossible for skimmers to illegally scan and steal your sensitive card data.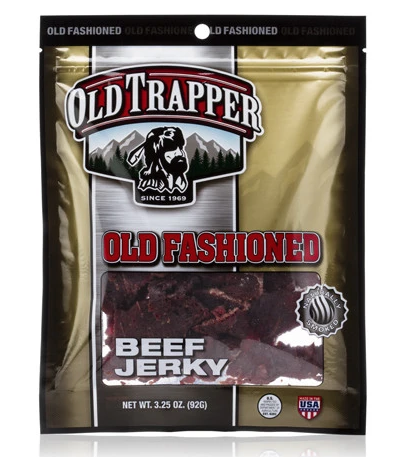 The Old Trapper legend began with their original Old Fashioned Beef Jerky, a customer favorite!   They season lean cuts of real steak, add brown sugar for just the right hint of sweetness, and smoke to perfection using real wood in their smokehouses. The results is a tender, never tough jerky that will be the best you've ever tasted.  A favorite of dads everywhere!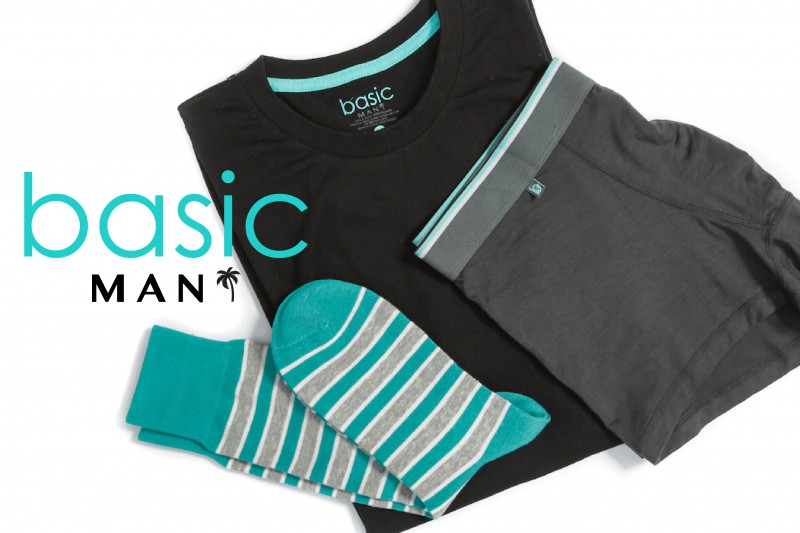 Dad deserves the best, so why should his basics be any less? With his Basic Man subscription, he can expect quality and uniquely curated basics every month. Just pick his sizes (exchanges are always free) then pick from a monthly or prepaid plan. Basic Man uses premium quality fabrics, the same fabrics all the other "high-end" brands use. For less than $20 a month, dad will get a pair of socks, boxer briefs and a t-shirt. Socks are super soft and can be worn for work or every day. The underwear is made of a special fabric that is breathable, odor-resistant and ultra-comfortable. The t-shirts are so nice that they can be worn alone (or as an undershirt).
Buy it: get basic.com  ~ Use Code EMILY50 for 50% off your first Basic Man package!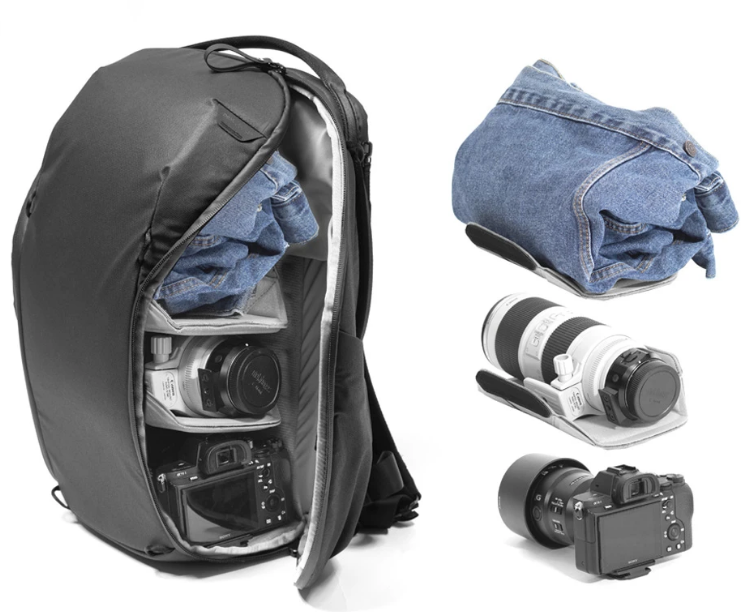 Help dad gear up with a visually and functionally simpler version of Peak Design's iconic Everyday Backpack, the Everyday Backpack Zip!  Featuring an ultra-clean aesthetic makes it ideal for discreet urban everyday or even photo carry.  With accessibility on the top and sides via a single weatherproof 270-degree ultra-durable #8 zip, this bag is super functional.  There's even two internal FlexFold dividers to help keep gear organized, protected, and not bunched at the bottom of your bag.  Available in four color options as well as two sizes.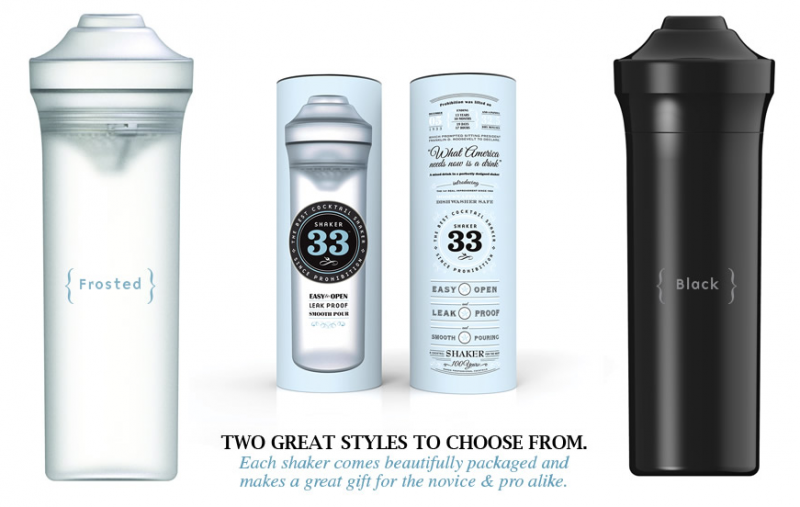 For your Dad this Father's Day, I wanted to be sure you know about a great unique idea – Shaker 33, the next evolution of the classic cocktail shaker.  This stainless steel Shaker33 features a BPA-Free composition and is revolutionizing the art of mixing drinks.  The modern and sophisticated design features a 24 ounce large format to enable large cocktail batches to be mixed at once.  You'll also love the leak-proof, easy-to-open lockable lid and a dual flow strainer for a slow or quick pour, which helps users effortlessly create the perfect cocktail, every time.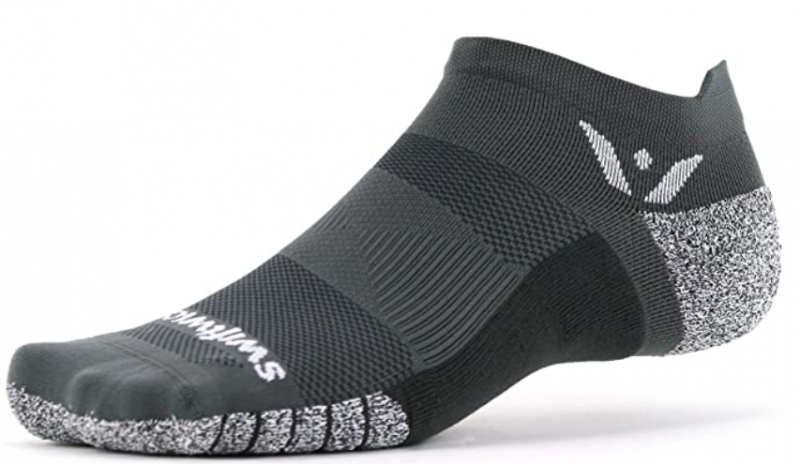 Help keep dad active with the Swiftwick FLITE XT ZERO.  This sock is engineered to improve stability during activities that require lateral motion.  They incorporates Swiftwick's GripDry Fiber and AnkleLock Technology for ultimate performance.  The lightweight Olefin throughout the footbed wicks moisture and keeps dad's feet dry while the AnkleLock Technology offers extra support around the ankle during workouts.  Available in a variety of stylish colors, these are sure to become a quick favorite.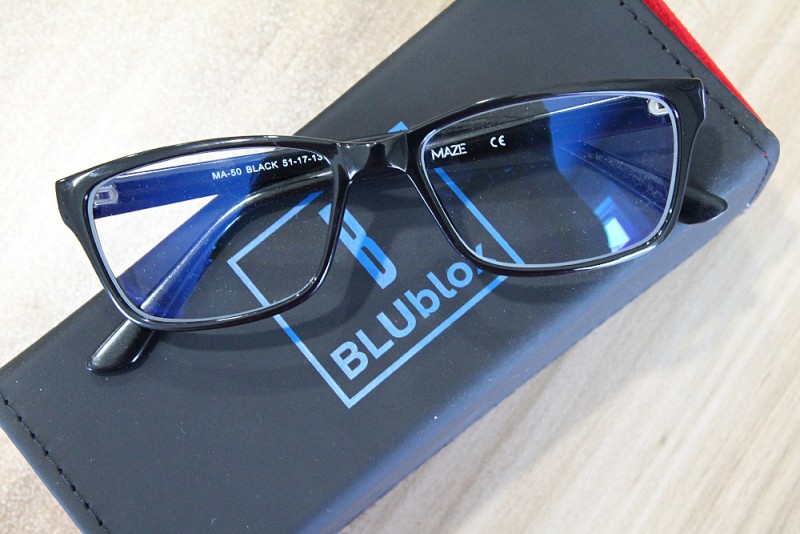 Did you know that many modern-day health issues are pointing to artificial blue light as a cause?  So this Father's Day, give dad a gift that can help him overcome these issues.  The Denver Computer Glasses feature a look that is subtle, sleek, and streamlined; meaning they are classy and perfect for any setting.  These glasses are designed to help computer users: filter harmful artificial blue light, offer anti-glare lenses to keep digital eye strain at a minimum, and offer clear lenses that won't distort color perception.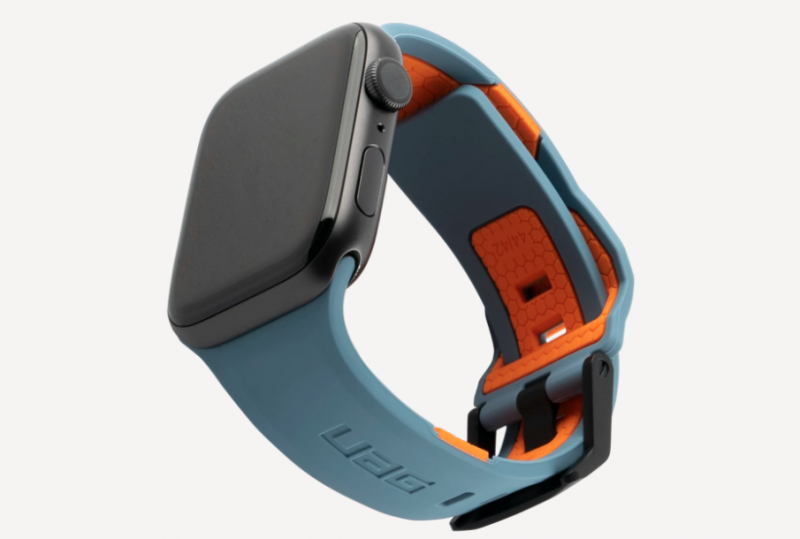 Get dad geared up with the help of Urban Armor Gear, the leading designer of rugged, lightweight mobile device cases and tech accessories.  They have recently unveiled two new series of silicone watch straps available for the Apple Watch and Galaxy Watch (as well as a universal strap).  Built for everyday adventures, the Civilian & Scout silicone watch straps are designed for dependability and maximum comfort.  Soft touch silicone, stainless steel custom hardware, and a tuck closure work seamlessly together to keep your watch on your wrist while you go further.  Works hard, looks great; making a wonderful gift for dad this Father's Day.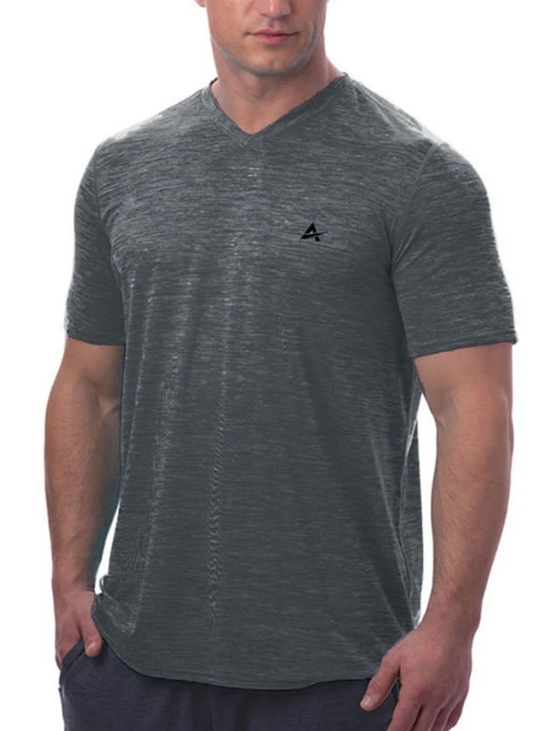 Arctic Cool's Instant Cooling Men's V-Neck Shirt is a must have top for athletes, weekend warriors, and anyone who just wants to keep cool and be comfortable.  This top features state-of-the-art HydroFreeze X Technology which is a cooling management system that reduces the fabric temperature in an effort to cool you down!  It's also designed with ActivveWick, which is Arctic Cool's moisture wicking technology that pulls sweat away from skin to help keep you cool and dry.  The 4-way stretch fabric also works hard to delivery full range of motion and comfort.  Finally, the UPF 50+ will help to protect you from the sun.  This top is an absolute must have!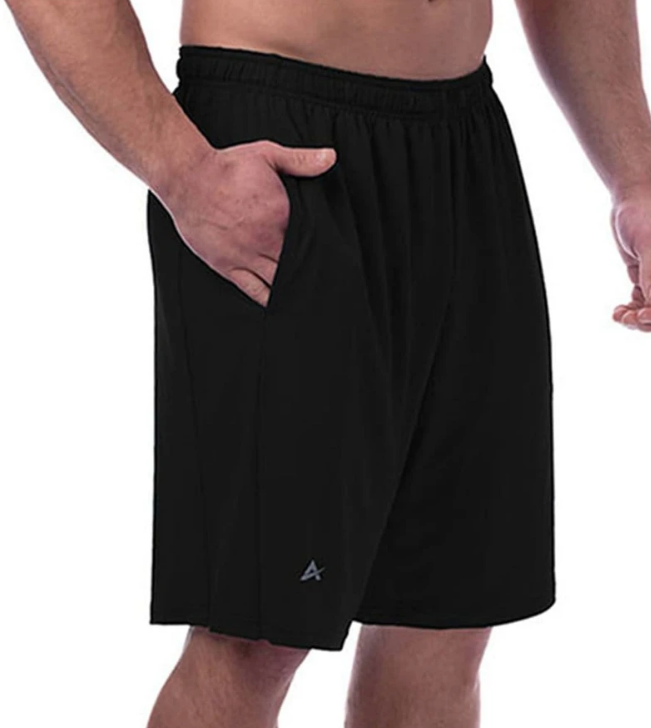 Like Arctic Cool's top above, these Men's Active Cooling Shorts delivers ultimate performance, top of the line comfort, and awesome technology.  These are the go-to shorts for all men who love to keep comfortable during their active lifestyles.  The 10 inch inseam, mesh lined pockets, and drawcord to keep shorts secure and in place offer the features men know and love while the HydroFreeze X Technology works hard to keep them cool.  More than just wicking, this patent-pending technology goes to work as soon as you start to sweat!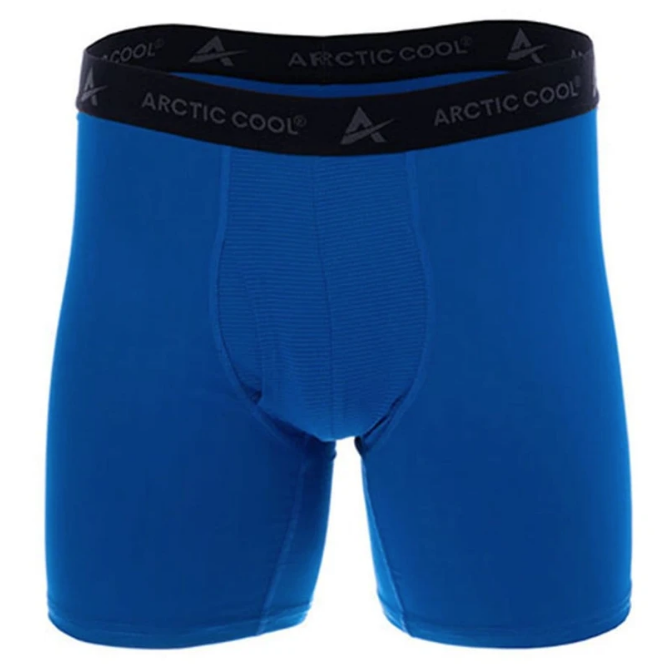 Men everywhere need to update and upgrade their underwear and Arctic Cool is happy to help with their Men's Cooling Boxer Brief.  Featuring their custom Arctic Cool jacquard waist band, mesh fly panel for extreme breathability, and HydroFreeze X Technology chills your body temperature as you sweat; these are not your typical undergarments!  Get ready to ditch the old and bring in the new as dad won't want to wear anything else from now on.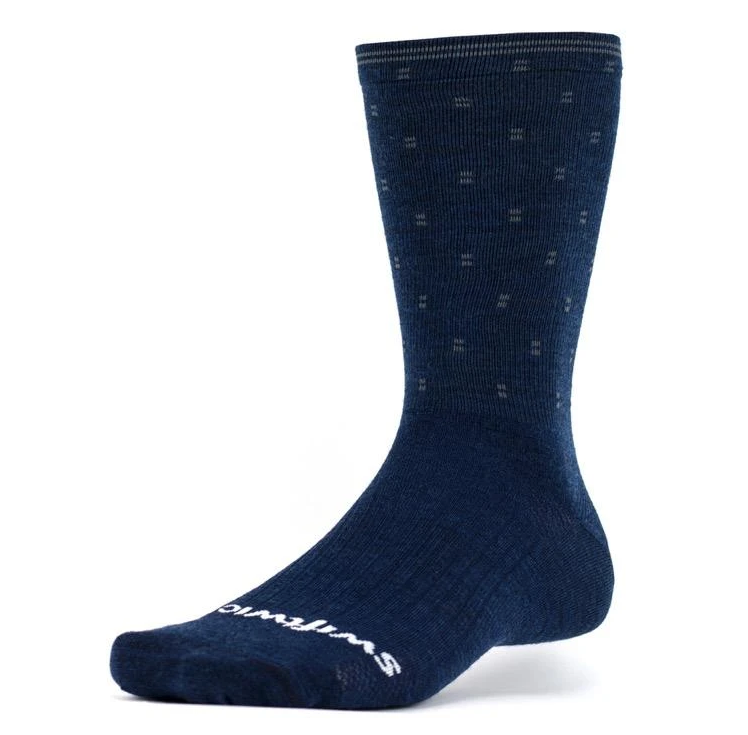 Is dad a super stylish man who loves the latest trends?  Then PURSUIT™ Business is the perfect choice!  This sock infuses Swiftwick's signature features into a minimum cushion dress sock combining technical performance and boardroom style. A moderate compression, no-slip cuff, and the year-round comfort of Merino Wool ensure you perform at your best.
-Soft, Natural Merino Wool
-Minimum cushion
-Moderate compression provides support for long days at the office
-Seamless toe eliminates irritation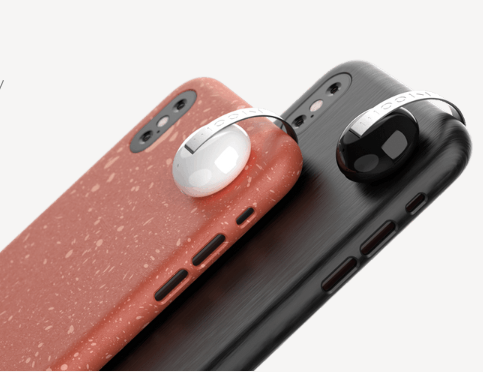 The Moon UltraLight is a portable lighting gadget controlled by touch offering users the ability to say goodbye to "bad lighting" as this device is designed to brighten and enhance photos/videos.  Now dad can capture better images/videos from events, yearly summer potluck, or backyard BBQs.   This is a simple, user-friendly attachable gadget that everyone loves.  Portable and adaptable; it fits all phones, tablets, and laptops.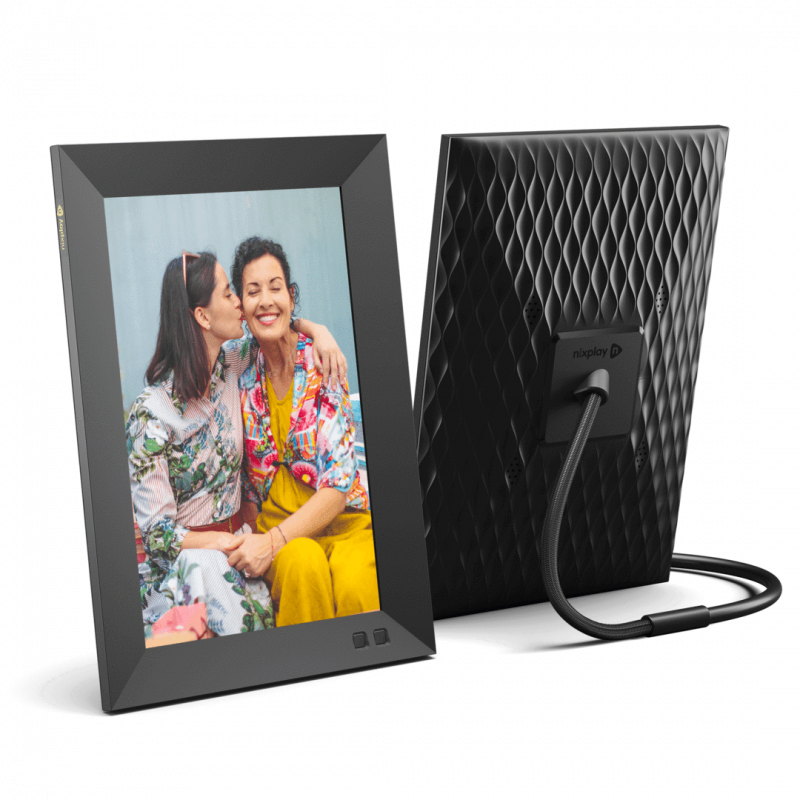 Nixplay is America's number one brand for Smart Wi-Fi Digital Photo Frames and one of these frame would make a great Father's Day gift this year. It's so easy to add images to your loved ones' smart frames and invite others to share pictures to the frame as well. You can send unique photos or playlists to separate frames and grow your private family sharing network with smart photo storage. Download the Nixplay App for iOS or Android to make photo sharing even more simple, so you can keep dad or grandpa updated on family photos even when you can't be together!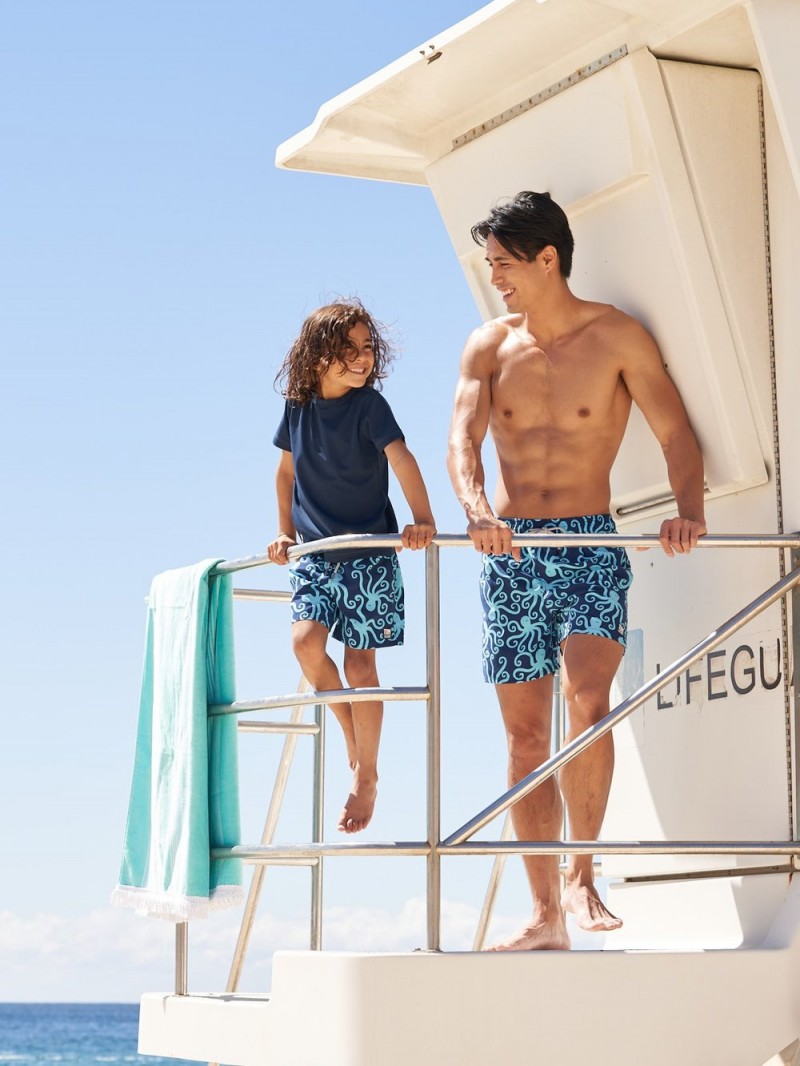 With Father's Day and summer right around the corner, it's the perfect time of year to order matching swimsuits! Tom & Teddy beach trunks come in a huge variety of patterns to celebrate the irreplaceable bond between father and son. Their bathing suits are created with a quick-drying microfiber that's both salt water and chlorine resistant. This signature fabric is combined with UV protection and a soft finish to make a comfortable and protective pair of shorts. With their bright colors and bold designs, both dad and son will be excited to flaunt their matching suits at the beach!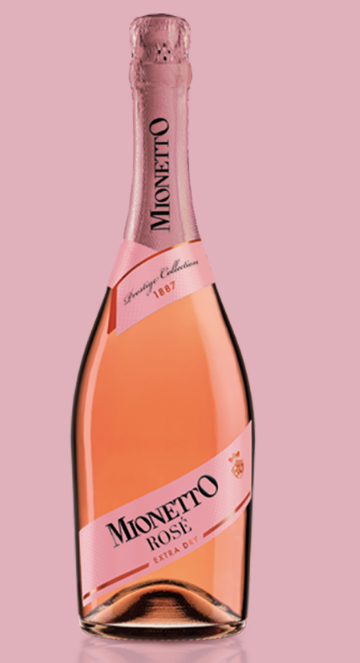 This Mionetto Rosé Extra Dry is the result of soft pressing of red grapes.  Featuring a peach blossom color with shiny reflections accompanied by a fine, lively perlage, dads love the intense fragrant, fruity nose with hints of violet, raspberry, morello cherry and wild strawberry.  From Mionetto's most classic line, this flavor reflects its connections with the history of the winery in the elegant presentation of the bottle, which features an oblique label design.  Prestige, quality in every detail!
Buy It:  Usa.Mionetto.com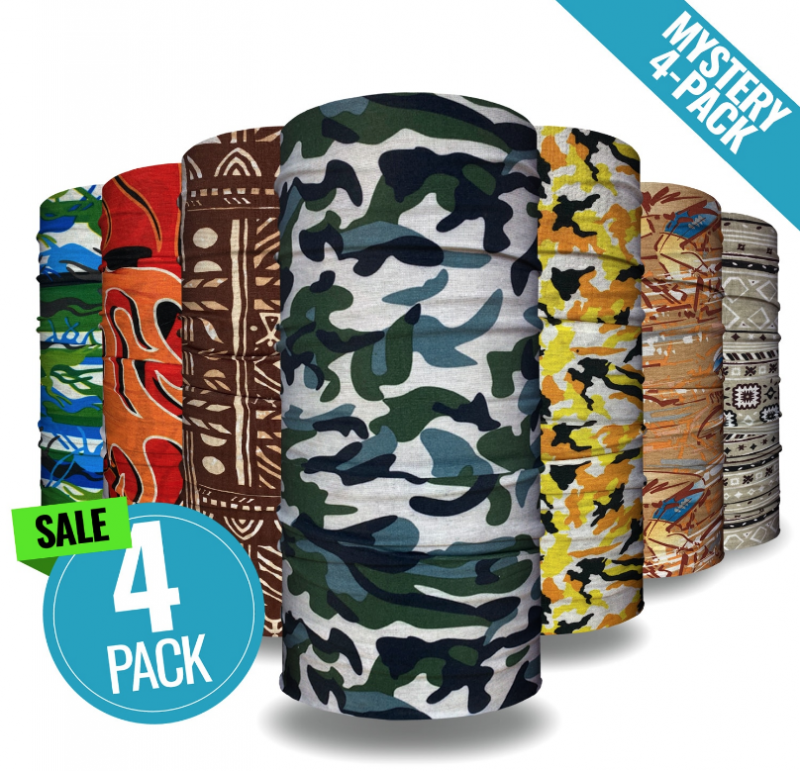 Hoo-rags for every dad and at a discount!  While these patterns are super random and super different than what Hoorag normally offers, this helps so they are able to sell at a discounted rate for the bargain hunters.  You can wear Hoo-rags as a face cover, neck gaiters, head wraps, scarves, beanies, hat liners, helmet liners, and more.   The Original Hoo-rag has a UPF30 sun protection made of 100% moisture-wicking polyester microfiber perfect for both hot and cold environments.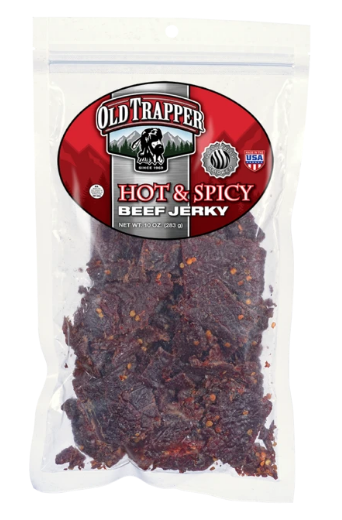 If dad enjoys a little heat in his life, it's never been easier to give it to him!  That's why Old Trapper makes their Old Trapper Hot & Spicy Beef Jerky flavor.  They season their already delicious jerky with spicy red pepper flakes and suddenly, that familiar savory-sweet flavor kicks you in the rear. This snack is great paired with a tall glass of your favorite ice cold beverage.  So give dad two of his favorites this Father's Day!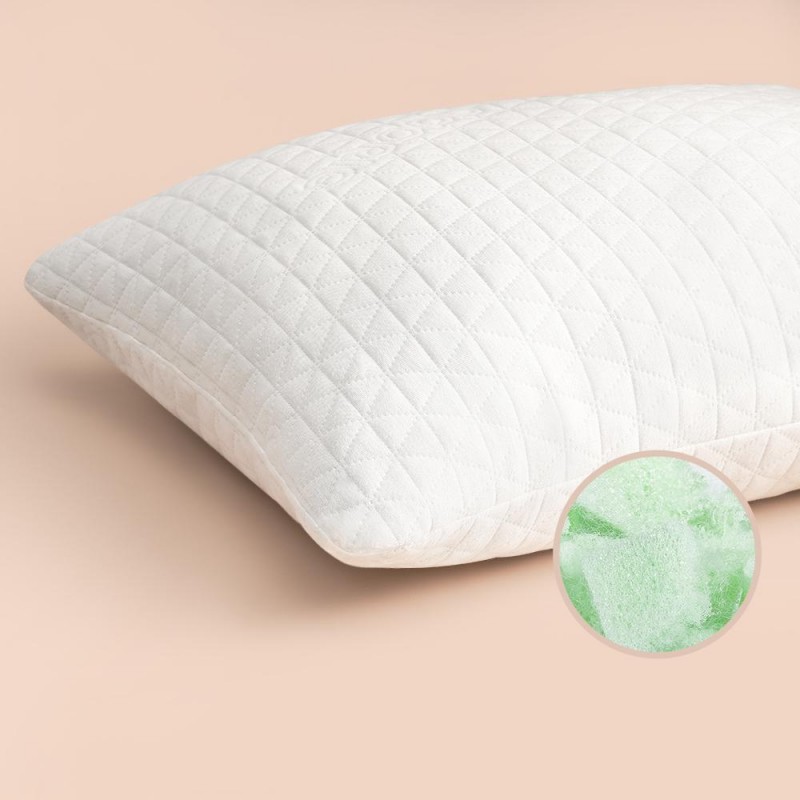 If you want to gift a little comfort this Father's Day, check out this Adoric Bamboo Pillow. It's a memory foam pillow that's completely adjustable; if you like a firm pillow simply keep all of the filling intact, but you can remove as much as you'd like to customize the pillow to your preference. The memory foam doesn't stick together which guarantees air circulation and avoids bacteria growth. Whether you're a back sleeper or a side sleeper, this pillow molds to your needs and provides long-lasting, cool comfort!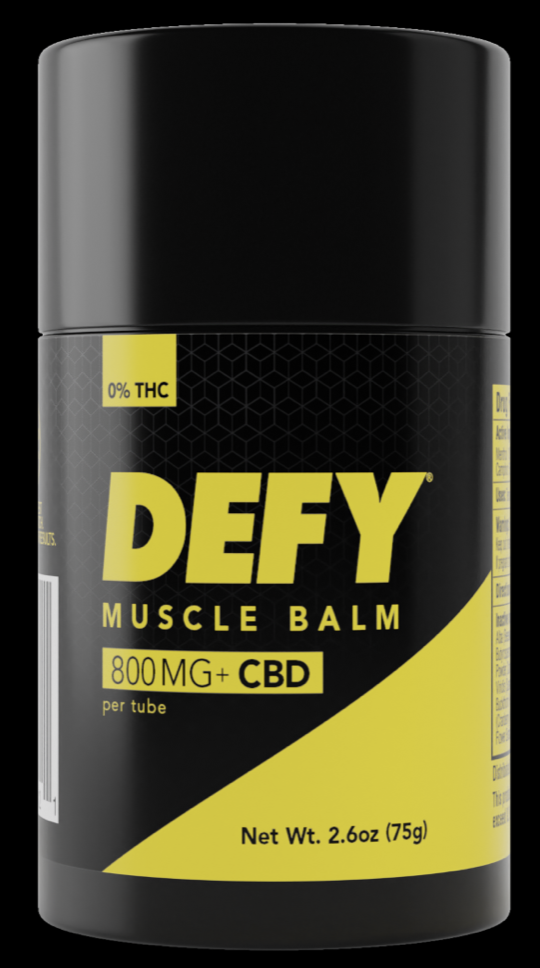 DEFY is a CBD sports performance company that was co-founded by NFL Hall of Famer Terrell Davis. DEFY's CBD Muscle Balm is made with a powerful combination of 800mg CBD, 10 percent menthol and five percent camphor to soothe dad's stressed and tired muscles. With a no-mess, roll-on design, it is perfect for dad to pop into his gym bag. DEFY's recovery enhancing CBD products are exclusively sourced from hemp crops grown using organic practices on licensed United States farms. Their products are Non-Intoxicating; 0% THC, are made traceable back to the batch, and are third-party tested for both potency and purity.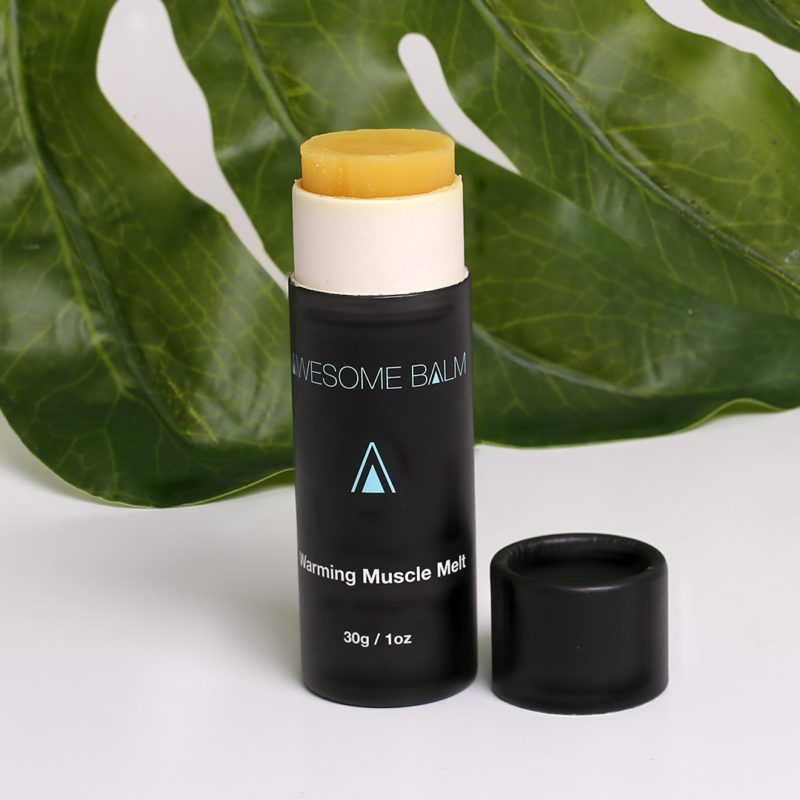 If you've got an active man in your life, all-natural AWESOME BALM will make a perfect gift this Father's Day! It melts away the discomfort of sore muscles, aching joints, and everyday tension. This handy tube encourages healthy circulation and efficient healing with a heat-building blend of kukui nut oil, turmeric, and arnica.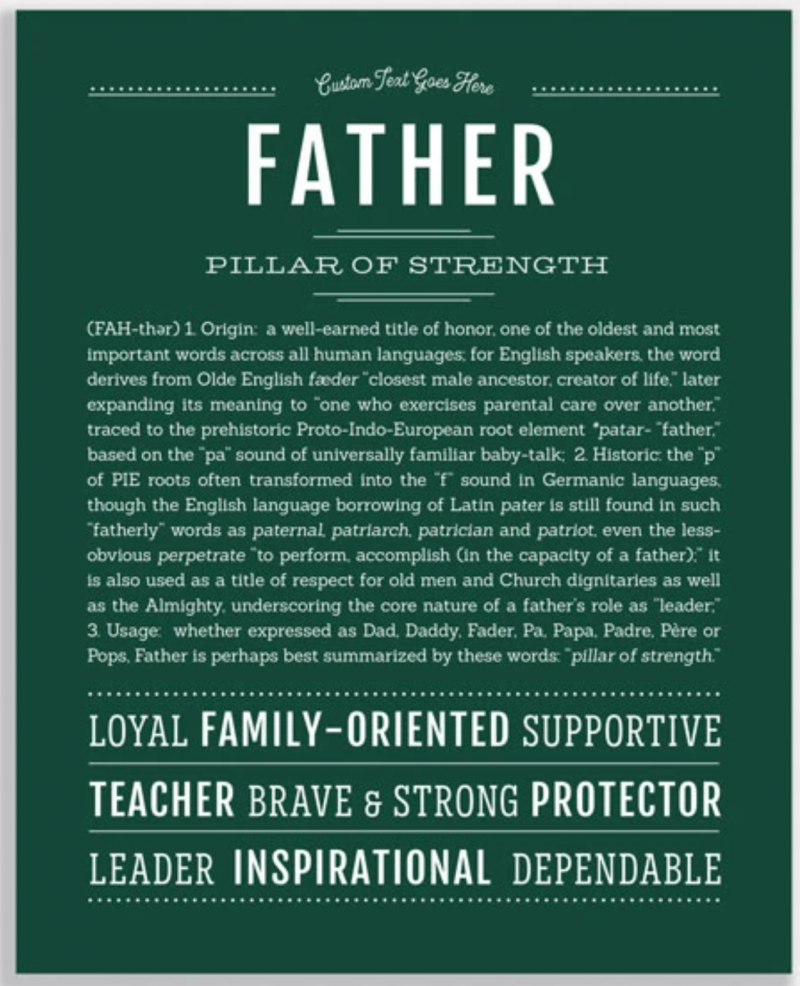 This personalized, limited edition 'Father' name print from Name Stories features a detailed description of the origin, history and usage of the word Father along with nine adjectives. You can choose from an 8×10 or 11×14 print, customize the background color, and add up to 30 characters of custom text at the top such as his name or a special message. Your print is made to order, ready-to-frame and professionally printed in Northern California on fine art paper with archival inks, offering art gallery quality.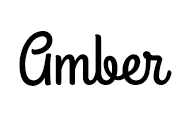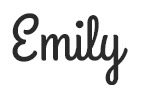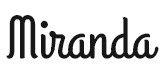 I'm a city girl turned country by my awesome husband and we have three busy boys and two darling daughters. I love spending time with my family, reading Karen Kingsbury novels, and catching up with friends while our kiddos have play dates. I'm blessed beyond measure and can't wait to see what God has in store.
Follow Miranda on Pinterest | Twitter| Blog | Instagram
This post currently has 16 responses.