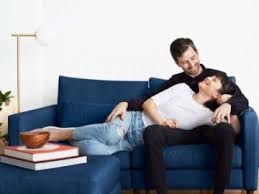 This is a sponsored blog post with Allform sofas. All opinions are my own.
I first discovered blog giveaways in 2009, when I was 18. Honestly, when I first came across them I wasn't sure if they were legitimate. I couldn't make sense why anyone would give away something for free. It wasn't until I heard it explained that it's a type of advertising for businesses that I started to think they could be real. Then I entered a few blog giveaways, and won one, and it really did show up in the mail. I was so excited to find this new little hobby, where I could enter for a chance to win free items. I used to try to win items that Ryan and I wanted or that could save us money, as well as items that I thought our family members or friends might like, and we'd set them aside to use as gifts. For me it was a way to be frugal and save a bit of money. Once I started blogging I stopped entering giveaways as much because I just had less time. However, when I am bored sometimes I still go look up giveaways and enter some myself. I enter blog giveaways and brand sweepstakes as well. It's a fun little hobby!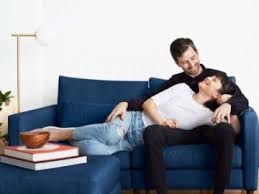 Yet..it can be more than a fun hobby. You may even Find A Way To Win A Free Sofa if you're really lucky! Right now, AllForm is having a sweepstakes to launch their brand! They sell customized sofas, so you choose the basic sofa design from several options and then you pick out the fabric type and color, wood finish on the legs, pillows or other details depending on the model that you choose. They sell customized sofas and the winner of their sweepstakes will be able to build the sofa of their choice, up to a $3,000 value! There will also be 2nd and 3rd place winners. 2nd place will get a 60% off coupon for a sofa or sectional, and third place will get a 40% off coupon for the sofa or sectional of their choice. Click the link in this blog post to head over to enter for your chance to win!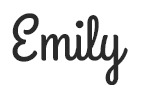 Hi there! I am Emily Evert, the owner of Emily Reviews. I am 28 and live in a small town in Michigan with my boyfriend Ryan and our two pugs. I have a large family and I adore my nieces and nephews. I love reading memoirs, and learning about child development and psychology. I love watching The Game of Thrones, Teen Mom, Sister Wives and Veep. I like listening to Jason Isbell, John Prine, and other alt-country or Americana music. I created Emily Reviews as a creative outlet to share my life and the products that I love with others.
This post currently has 2 responses.