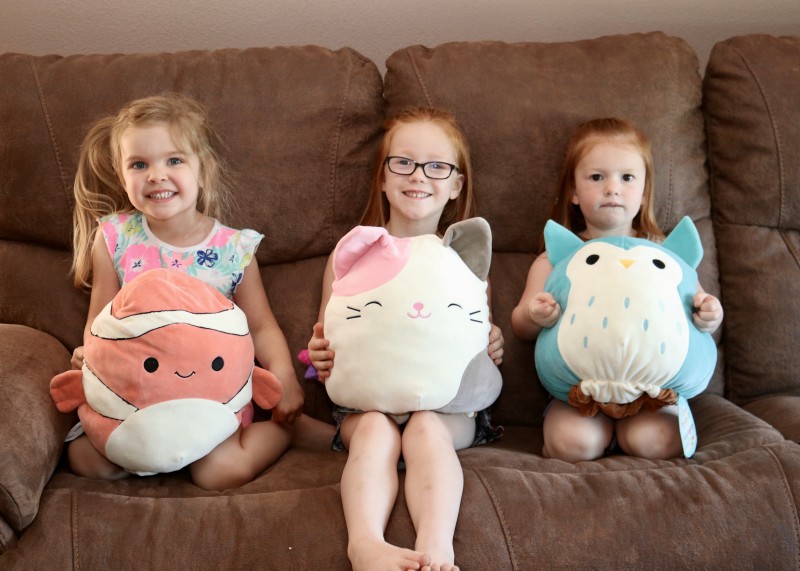 Thank you to Kellytoy for sending Squishmallows Flip-A-Mallows for review in exchange for my honest opinion.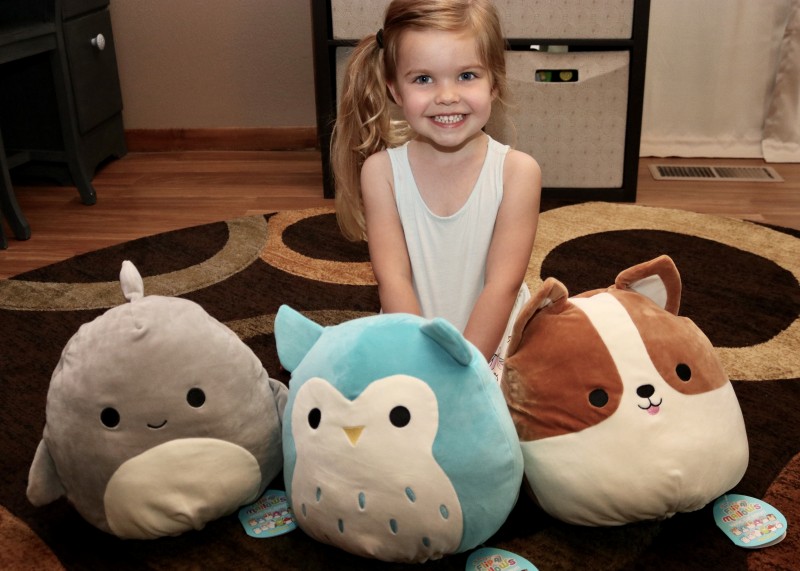 I've shared before that my daughter is a stuffed animal lover. Squishmallows are some of her favorite stuffies. She's gotten a few different styles of Squishmallows throughout the years. Last year for Christmas her godfather gave her a huge Unicorn Squishmallow and it was by far her favorite gift. She sleeps on it every night, using it as a pillow. So, naturally when I got the chance to review Flip-A-Mallows, she was over the moon. Flip-A-Mallows are the new "reversible" members of the Squishmallows family. Flip-A-Mallows are available in six styles with 12 characters total.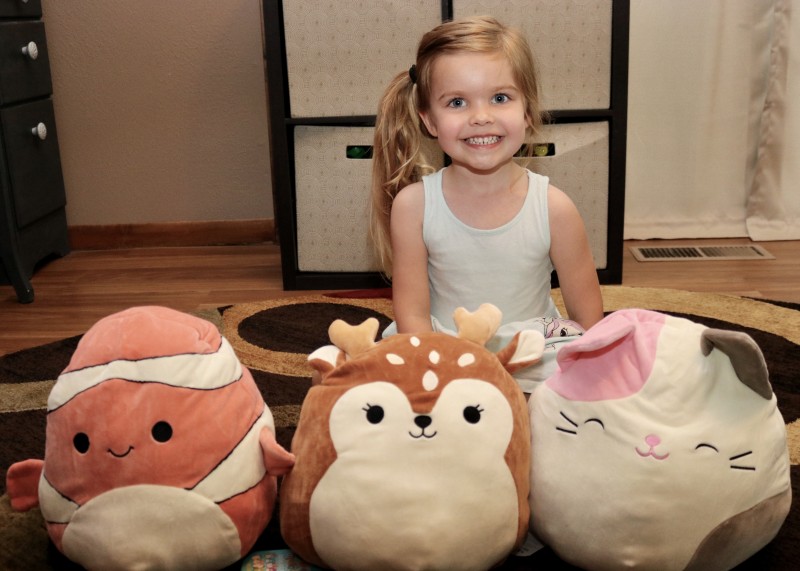 The six combinations are fun for all ages and available in two sizes: five-inch and 12-inch and include Gordon the Shark/Ricky the Clownfish, Dawn the Fawn/Winston the Owl, and Reginald the Corgi/Karina the Calico Cat which my daughter received (pictured above) As well as, Devin the Dragon/Esmeralda the Unicorn, Willow the Pegasus/Kimberly the Alpaca, and Sharie the Sloth/Hans the Hedgehog.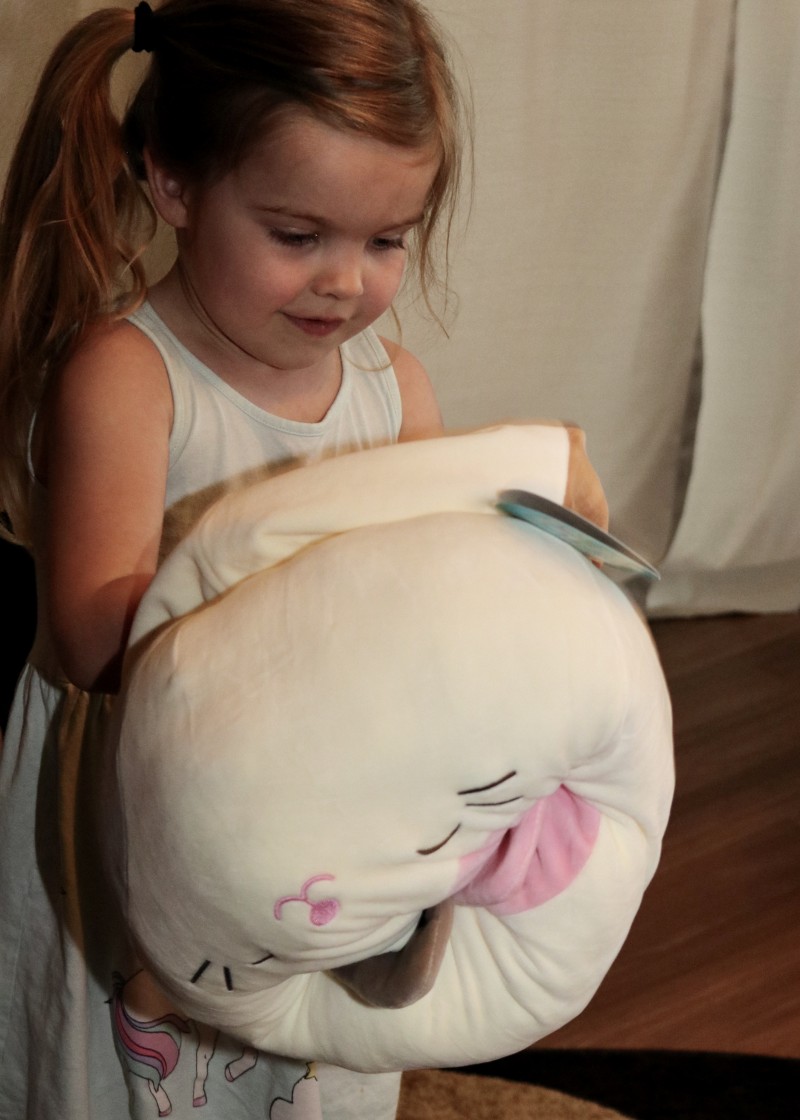 Squishmallows are snuggly and versatile. They make great pillows, bedtime buddies, travel companions and can even serve as a friend in times of need to help relieve stress and anxiety. Each Squishmallows character's background story is detailed on its hangtag. The unique line is made of super soft spandex "EF" and polyester stuffing as puffy as marshmallows. Washing Squishmallows is super easy – just machine wash in cold water and tumble-dry on low heat. No ironing! They come out of the wash as squishy and soft as ever!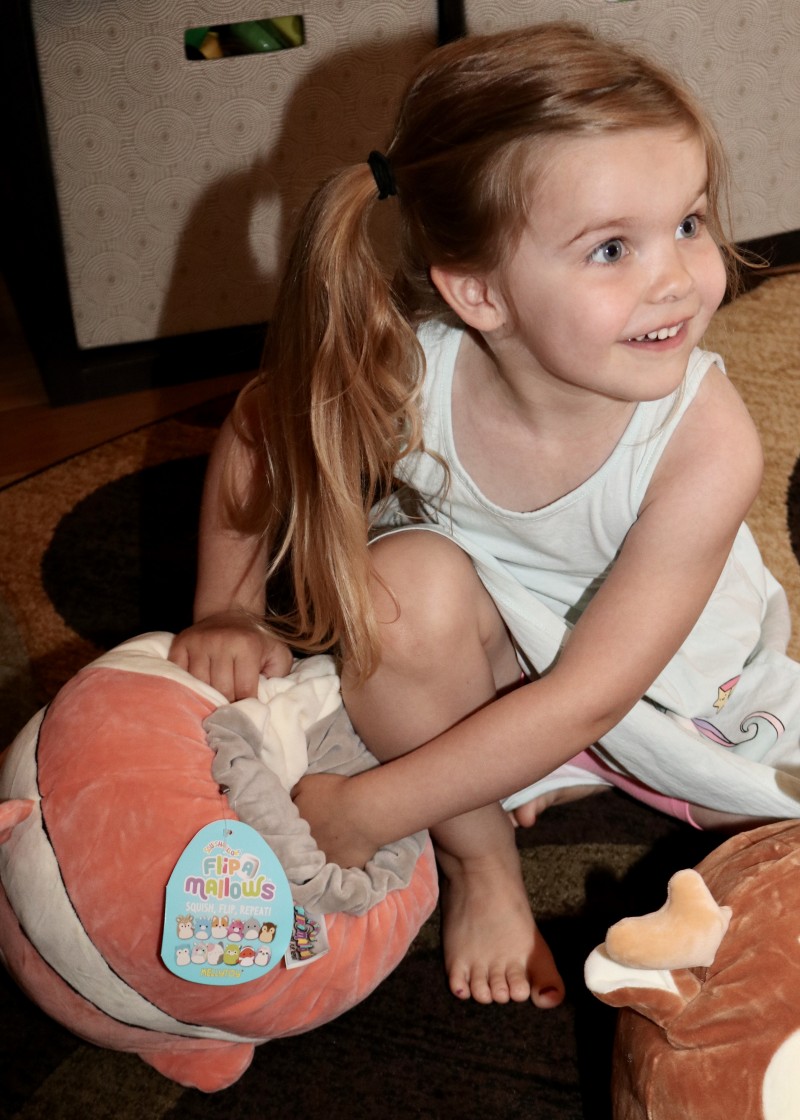 Above you can see my daughter finishing changing her Flip-A-Mellow from Gordon the Shark to Ricky the Clownfish. She received three new Flip-A-Mallows. Since I am trying to downsize and save space in our home, I told her she could keep one of the three. She decided to gift the other two to her friends. The new owners of the other two Flip-A-Mallows are pictured with my daughter in the cover photo for this post. They were just as excited to receive them as my daughter was!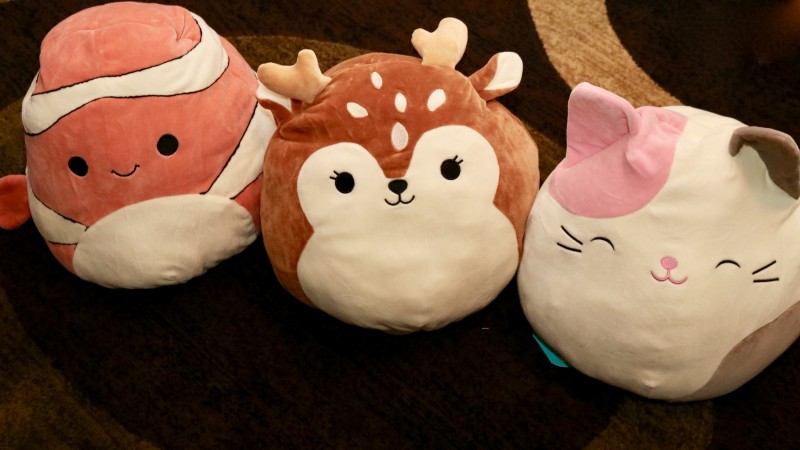 Since they debuted in fall of 2017 more than 50 million Squishmallows have been sold. The line has expanded to more than 475 characters and are available in more than 40 countries. Squishmallows sizes range from 3.5 inches to 24 inches with suggested retail prices from $2.99 to $79.99, depending on the character size and style.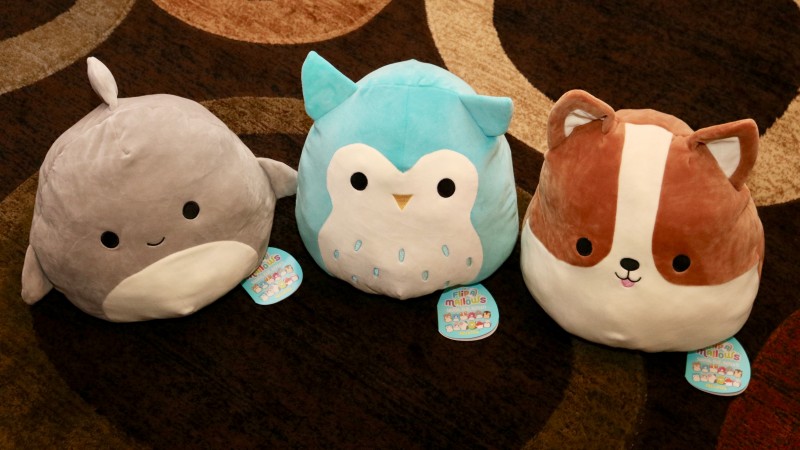 Buy It: Head over to Squishmallows to see for yourself the great selection of products they offer.
Connect: Don't forget to like them on Facebook, follow them on Twitter and Pinterest, and subscribe to their YouTube channel for all the latest news and promotions.


Hi, my name is Asha. I am 31-years-old and am a nurse by profession. My husband and I have been married for over five years and together we have a sweet four-year-old daughter, a one-year-old son, and a lovable bunny named Caramel. I enjoy spending time with family, taking photographs, scrapbooking, hunting, fishing, cooking and gardening.
This post currently has 10 responses.