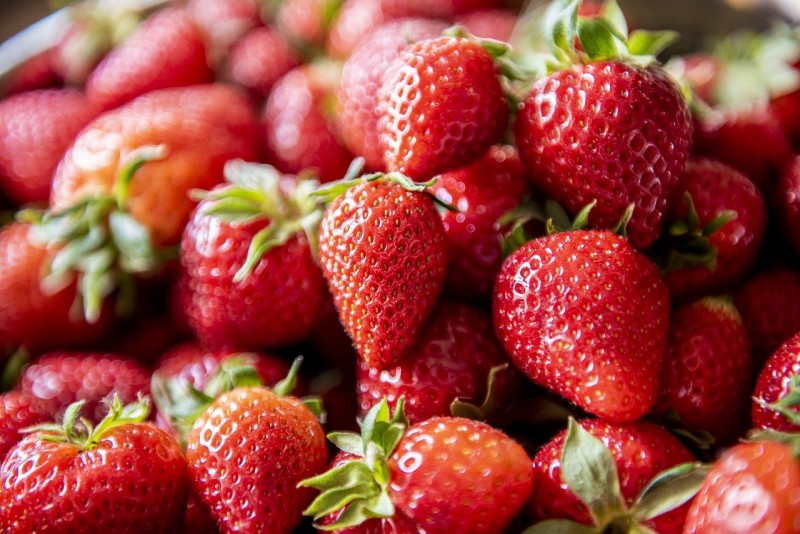 Summer is here and I am super excited for the warm sunny days.  Being from Minnesota, winter just seems to last forever and then some years, we don't even get a spring!  Thankfully, this year was pretty reasonable, weather wise.  So we've been able to be outside a lot.
Over the past several years, I keep saying we're going to visit a strawberry patch and pick our own berries but then we never quite make it.  This year, it's happening because I won some free strawberries from a local patch!  So I began hunting for ideas on what I should do with the berries (if we don't just eat them all up, that is).  And here's what I found: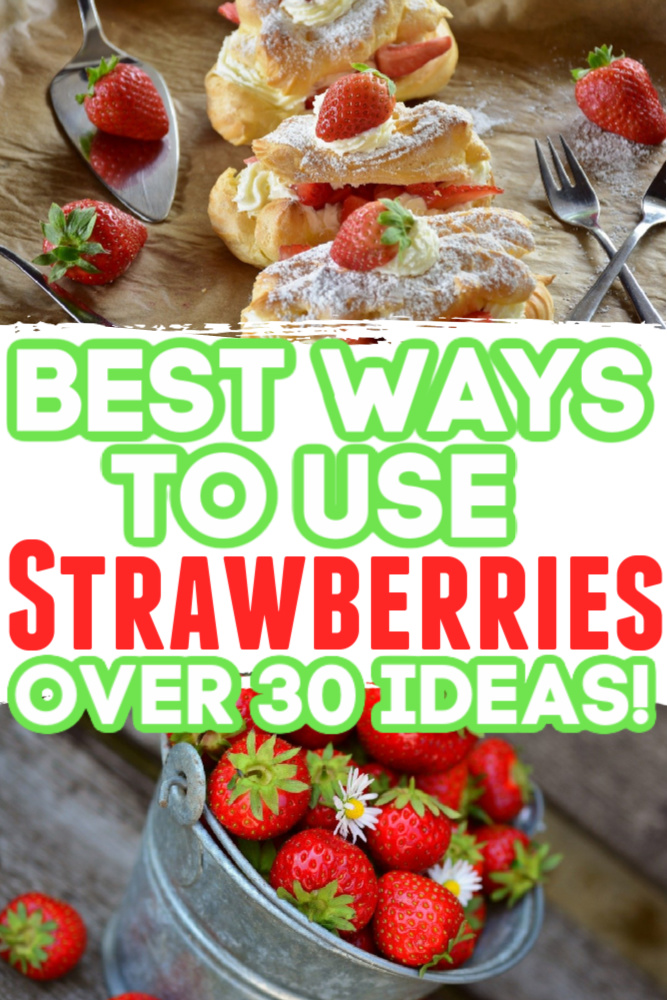 30+ Ideas On What To Make With Delicious Fresh Strawberries
Make Strawberry Jelly!  (This Jelly Recipe is the best!  Just substitute strawberries in place of the plums or apples.)
Strawberry Shortcake
Strawberry Pie
Use The Aldi Funnel Cake Mix And Top With Fresh Strawberries And Readi-Whip
Chocolate Dipped Strawberries
Strawberry Smoothies
Chocolate Filled Strawberries

Rhubarb Strawberry Bake

Slice Up And Add To Water For Flavored Water
Strawberry Shortcake CHEATERS VERSION:  (Use Twinkies, cut your strawberries up, sprinkle a little sugar on them in a baggie let sit for an hour. Then serve on top of the Twinkies.  Top with Cool Whip!)
Strawberry Cheesecake
Strawberry Salad With Spinach, Chèvre, Walnuts, Red Onion, Chicken, And Balsamic Vinaigrette
Strawberry Bread
Strawberry Ice Cream

Strawberry Sauce (Cut up strawberries, add some sugar, and heat them just until they get hot. Mash them up.  You can either eat plain or serve on: angel food cake, in ice cream, cottage cheese, on pancakes, or crepes.  This sauce also freezes well.)

Strawberry Meringue Cake
Homemade Strawberry Pop Tarts
Strawberry Rhubarb Pie
Strawberry Cobbler
Strawberry Poke Cake
Homemade Strawberry Ice Cream Sandwiches
Strawberry Jello Pie
Strawberry Fruit Parfaits

Strawberry Biscuits
Homemade Strawberry Fruit Leather
Dehydrated Strawberries
Strawberry Butter
Serve Over Cereal


Strawberries And Cream – Serve Over Bread
As always, you can just freeze your fresh strawberries to utilize in the ideas above at a later date!  Many of these recipes work well with strawberries that are starting to get soft as well.
So tell me, what's your favorite way to serve strawberries?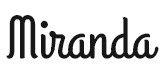 I'm a city girl turned country by my awesome husband and we have three busy boys and two darling daughters. I love spending time with my family, reading Karen Kingsbury novels, and catching up with friends while our kiddos have play dates. I'm blessed beyond measure and can't wait to see what God has in store.
Follow Miranda on Pinterest | Twitter| Blog | Instagram
This post currently has 15 responses.