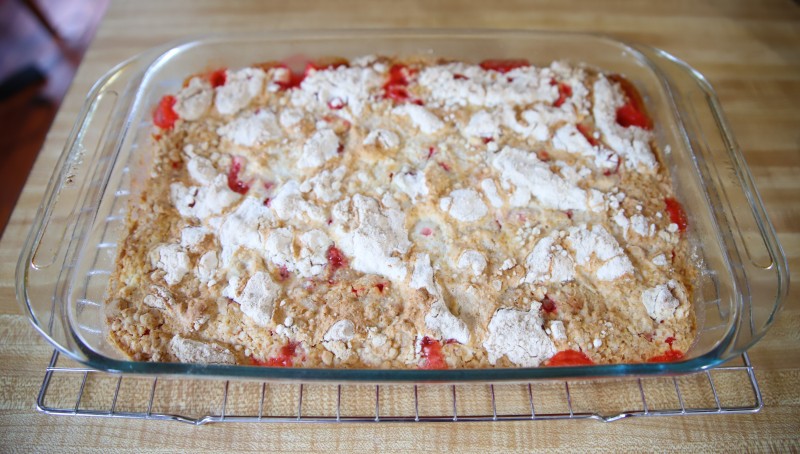 Growing up, I used to eat rhubarb out of the garden like it was candy. I LOVED the tart taste and the texture, and it was a summer favorite for me. As I've gotten older, I've started to question my childhood tastebuds because rhubarb is no longer delicious, it's just straight up sour! Even still, rhubarb can be delicious when it's mixed with the right ingredients. I wanted to share my favorite rhubarb dessert with you because even if you're not a fan of the tart flavor, I'm sure you'll love this anyway!
My mom and grandma both made this dessert throughout my childhood and because it's so simple it's right up my alley. I'm not a huge fan of baking but I do like to eat baked goods! Rhubarb is actually a vegetable so it's typically paired with sugar to make it more palatable, and this recipe is no exception. You'll need about 4 cups (or 10 large stalks) of rhubarb for this dump cake. Preheat the oven to 350° Fahrenheit.
I always start by washing the rhubarb and then peeling off the stringy outer layer. You don't want to get rid of too much from each stalk, but you also don't want the rhubarb to be stringy so this is an important step. Then you'll chop the rhubarb into about 1/2 inch pieces. You don't have to be too specific as it will really cook down, but you don't want gigantic pieces either.
Grease a 9×13 inch pan and toss the chopped rhubarb in. Then you'll pour the sugar and box of jello on top. There's absolutely no mixing involved in this recipe so once you have the rhubarb prepped it comes together very quickly. You can use frozen rhubarb if you have it also!
Next you'll pour the dry cake mix into the pan. After that, melt your butter and combine it with the water. You'll pour this over the top of your ingredients in the pan. Don't expect it to cover all of the cake mix; you'll see little rivers running through it and that's good! The parts of the cake mix that are exposed will bake up and probably be your favorite part (at least they are mine!).
Again, no need to mix this at all; you'll want to leave it as it is and pop it right into the oven. It bakes for 50-60 minutes at 350° Fahrenheit; you'll know it's done when the top is just browning up nicely. It will make your house smell heavenly!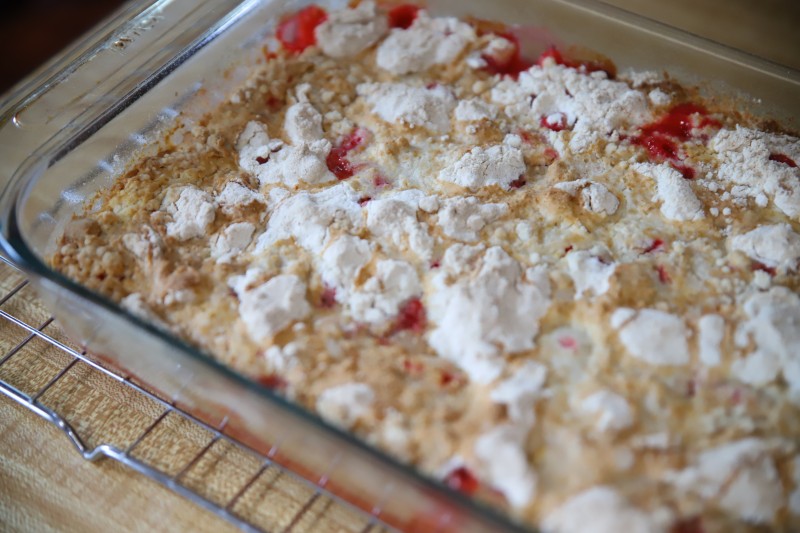 We love pairing the cake with vanilla ice cream, but it's delicious on its own as well! Here's the full recipe so you can give it a try. I hope you love it as much as I do!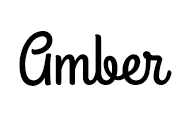 This post currently has 10 responses.